Any chances 123FreeSignals is good?
We'd like you to read a review about a 123FreeSignals signal provider. As we can see, there's no logo, just a name, and statement that they for everything good against everything bad.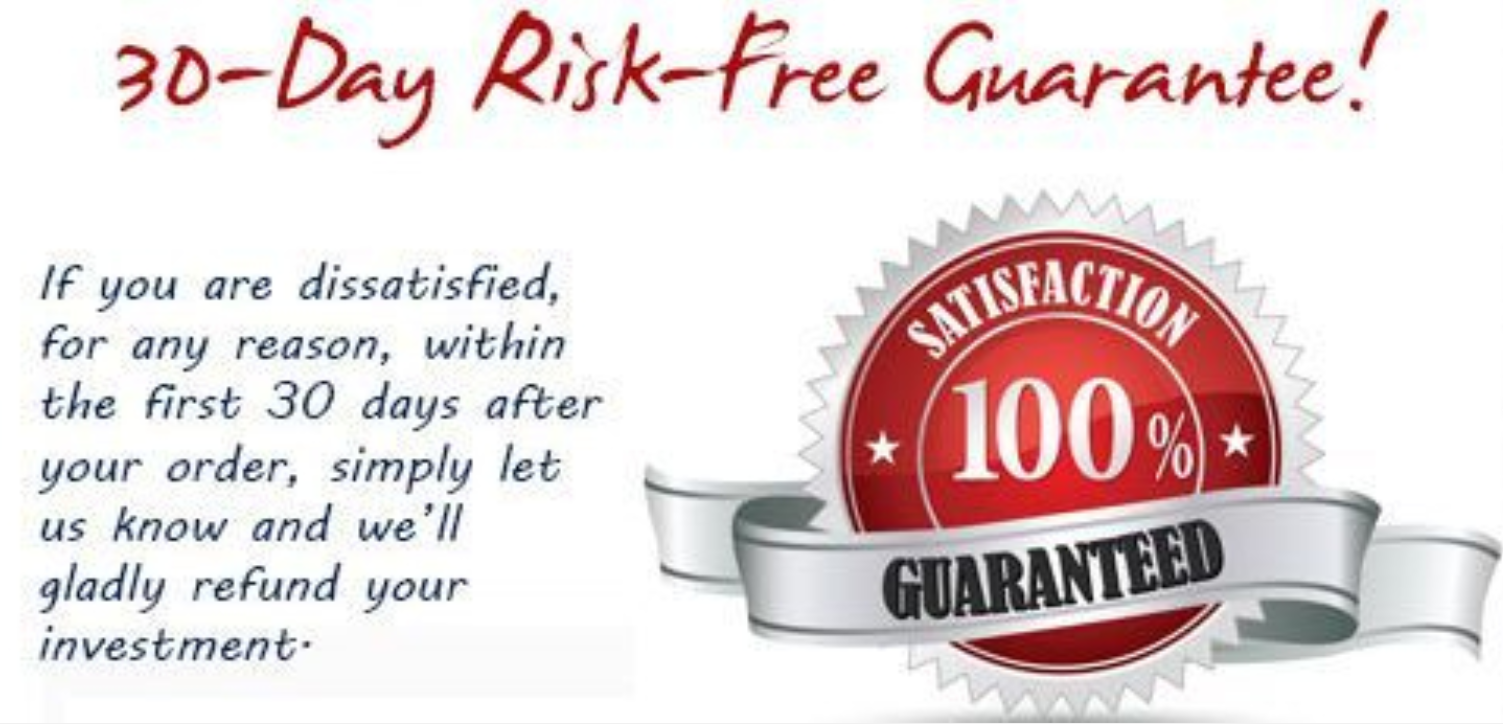 Here we go. Free signals and 30-day money-back guarantee called "refund … investment" seems unclear for us. They're talking investment in trading or buying these signals. The site provides zero explanations about where these signals came from and who based on what generates them. The next we see is the formats of working.

These guys are so freak. They even don't have their own email. We don't know how charging $280 monthly they can't set up their own mail service.
The company as a signal provider has been funded in February 2014. They beta-tested signals for 4 months at the end of 2013. The company sends its signals via email, SMS, and Twitter. They set the next Stop Loss and Take Profit levels: SL is about 40 pips, TP is around 100 pips.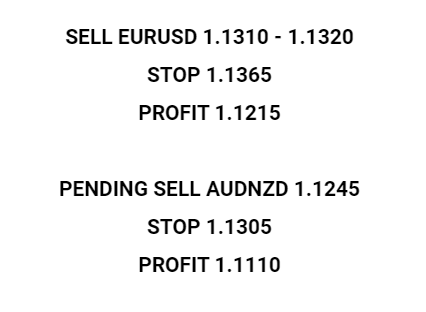 Signals format looks commonly.
Kind of verified trading results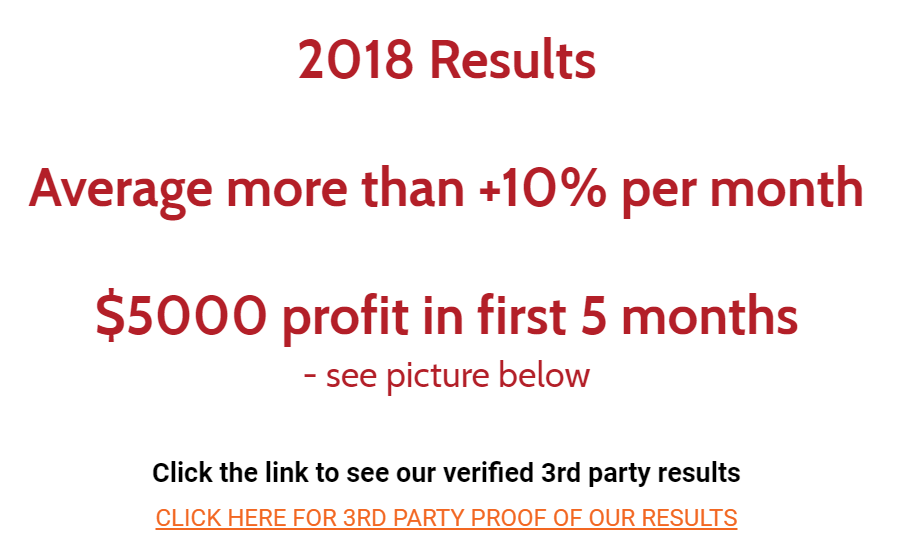 We don't know whether they know that it's the end of June 2020. If we click at 3rd-party verified results we'll go to Honest Betting Reviews instead of Myfxbook or Fxblue. So, if they use this kind of dirty tricks it tells much about them.

This review is four years old, so, it's no actual anymore.

As we can see, there was a trial program that brought to them only loses.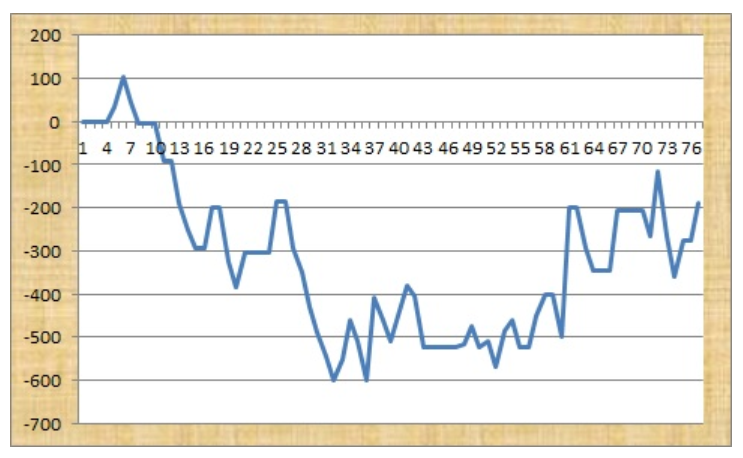 It's how the trial was going on.

123FreeSignals uses this screenshot as proof that one of their clients grew the account from $500 to $5206. Can anyone check this for sure? No one. The second one is this was five years ago. So, it's not actual anymore.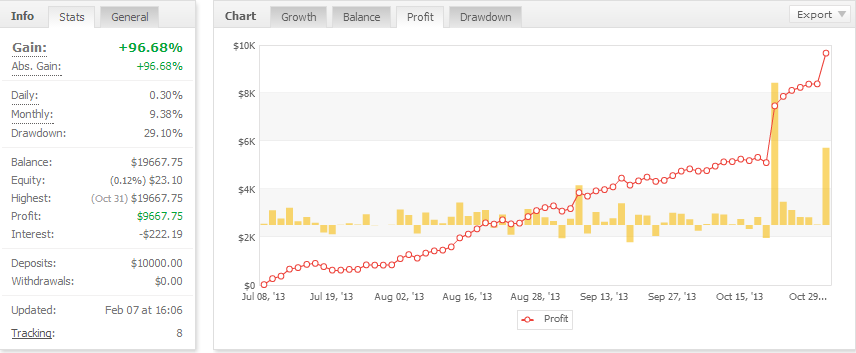 It's seven years old screenshot of backtesting. Not aa big deal at all. On backtests, everything looks that great, but, there's still high max drawdown.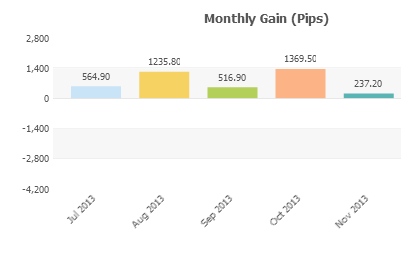 It was a graph of the gained pips.
Summing this up we'd like to notice that there are no verifying trading results, as well as, results at all.
How to get 123FreeSignals

There are several options. The first one is all around getting signals for free. Sooooo, we have to pick a proper broker and deposit the account at least at $200 for EasyMarkets and $400 for any other ones. It's kinda big money for people who look for signals, you know. "Click here" doesn't work because there's no link.

We've got several other options for rich clients. $280 for a monthly subscription is insane because this site has been done for half an hour. Dudes, seriously? This price is impossible to pay. We don't know how stupid a visitor should be to pay this money. Even taking into account a 100% money-back guarantee, it's so risky. As well, we can't be sure that this no-name company brings our money back as soon as we ask for it.

If we run an account on HotForex or ICMarkets we have to ask support no connect it to Affiliate 10431 for HotForex or Affiliate 2684 for ICMarkets. We don't know can we remove the Affiliate from our account if we don't like their signals, delivering time, and quality. 
Why us?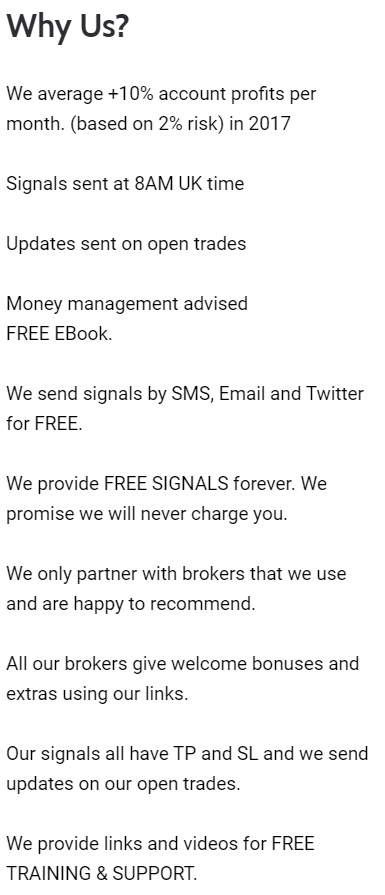 Now, we know that signals are coming at 8 a.m. UK time. We also receive updates about opened trades, materials like free ebooks about money-management systems, and everything about it. The company recommends only brokers that in its opinion are the best to work with. All of them provide welcome bonuses for their clients. In the end, we've got free training and support.