Adaptive EA is a trading advisor that works on the real market and provides significant losses. The presentation includes a few details about how the system is going to be profitable.

Svetlana Visnepolschi is a developer from Russia that has changed location to the US. She has 1 year of MQL5 experience. There are only two products and 1 signal in her portfolio. Based on 4 customer reviews, the Adaptive EA has a 5 star rate.
Adaptive EA features
We have all information about the system gathered and systemized into the following list:
The advisor can manage opening and closing orders for us on a terminal.
We can work with any currency pair that we want.
It's able to trade Commodities, Metals, Oil, and Crypto.
We should give it a try on a demo account first.
There's a training video provided.
The settings can be customized by us however we want.
There are SL and TP levels to protect our deals from the rough moves.
The system allows us to avoid trading during periods of high impact news.
It also provides protection from high spreads and high slippage.
We may decide what direction we'd like to trade
Trading days can be changed either.
There's a magic number feature applied.
Pricing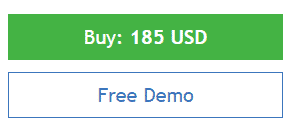 The price for the system is $185. We remember when it was $111 only. We don't know the reason for increasing it. There are no rental options for us provided. Anyway, it's still possible to download a demo copy of the system.
How it works
The system spots trading opportunities.
It calculates entry points.
It manages SL and TP levels.
Trading strategy
The robot works with an unnamed strategy.
We can work with all pairs.
The time frame wasn't mentioned.
Trading results
The presentation isn't featured by backtest reports. So, we just have to believe that the system was properly tested. The final table would provide us with information about how the system managed the past data and what results it could achieve.

The system opens orders on a RoboForex ECN account with 1:100 leverage. The maximum drawdown is 31.1% when the maximum deposit load is 42.3%. Both numbers aren't good. The win rate is 51.6%. It's too low for a professional advisor. The beginning, the absolute growth is 17.92% after another fall.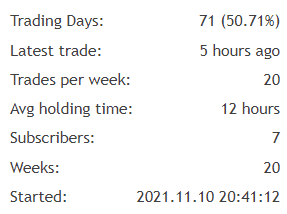 An average trade frequency is 20 trades per week. We have an average trade length of 12 hours.

December 2021 and February 2022 look horrible.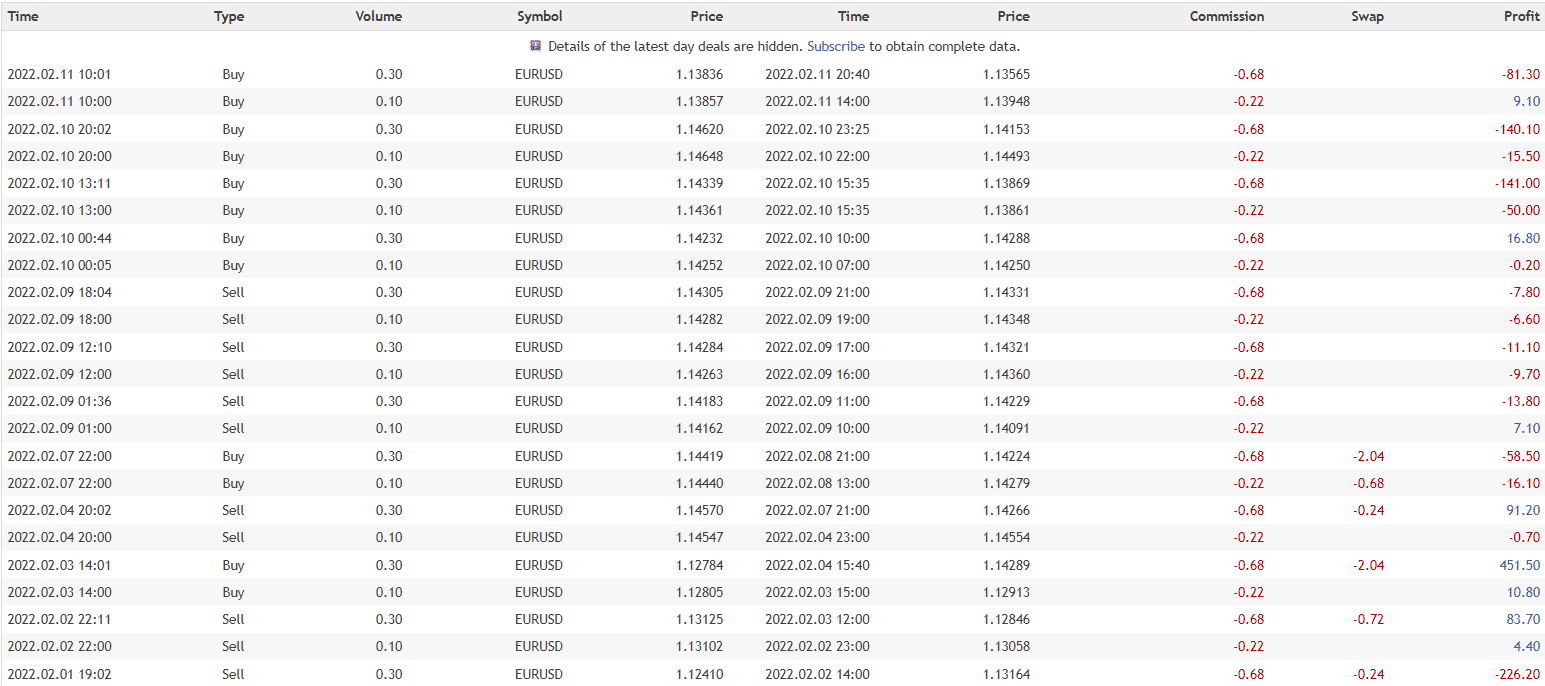 The advisor lost even x3 Martingale deals.

The robot has executed 161 deals. The best trade is $449.12 when the worst one is -$226.78. The recovery factor is 0.34 when the profit factor is 1.11. An average monthly profit is -3.31%. The annual forecast is -40.19%.

The advisor works with EURUSD only.
Customer reviews

We have negative testimonials written that people couldn't reach their trading goals with this solution.