AutoArb is a brand-new arbitrage software that "Snatches Risk-Free Daily Profits from All Types of Assets Traded on MT4." Like any other presentation of LeapFX, this presentation is wordy too. It's truly hard to find a core because info mixes with various unprofessional additions.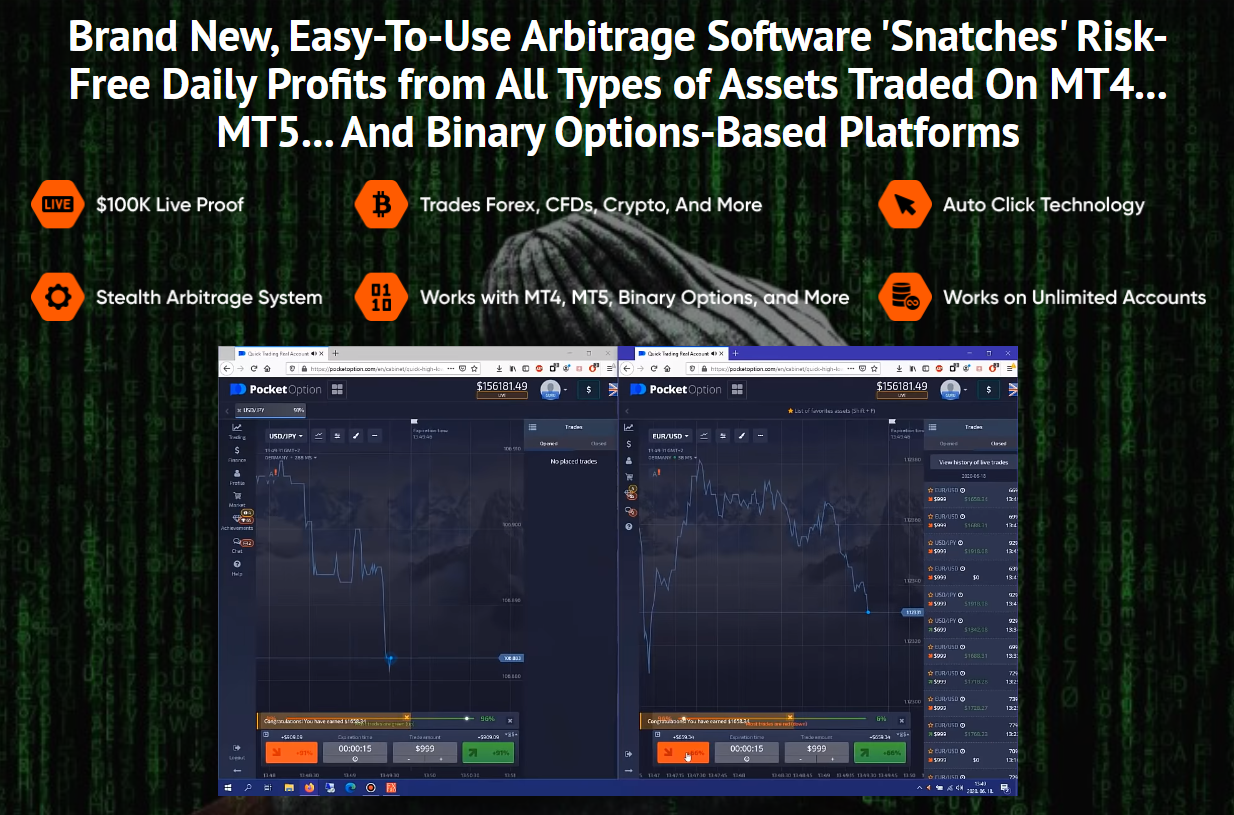 AutoArb Features
We have grouped up various features in the list below:
AutoArb performs trades fully-automatically.
We can open and close deals manually if needed.
The software is delivered with a stealth mode. It allows covering deals as manual trading.
If a broker figures out that these deals were traded by the arbitrage system, there's a high chance that we're not allowed to withdraw gained profits.
The developer didn't tell us about this challenge.
The system can be profitable only running on an ECN account.
It is profitable because the system knows where the market goes in the next several seconds.
It uses data from the fastest and slowest broker to open orders in the right direction and close them in several seconds with profits.
The software can work with Forex, CFDs, Crypto, and other financial instruments.
We can run it on any number of real accounts.

We can trade AutoArb on the Forex Pairs, Stocks, Binary Options, Indexes, and CFD financial instruments.

We can trade with bigger Lot Sizes, but it involves such a big risk if there are several losing trades in a row happening.

Anyway, there still is a risk of zeroing an account if the processed data is delayed.
The system has an auto-clicking feature.
The user interface is simple to understand and use.

The arbitrage strategy works because the system avoids using the MetaTrader 4 terminal, saving time, placing orders right on the broker side.
Pricing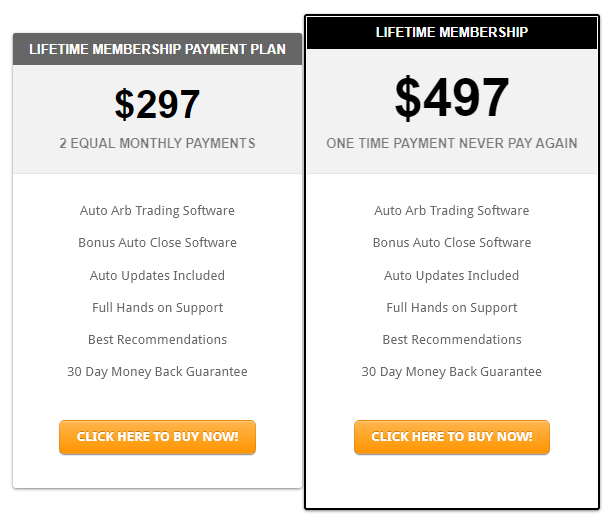 As usual, there are two packages: annual subscription (the first one is named a lifetime membership payment plan) and lifetime membership. The 12-month subscription costs $297. The "One Time Payment Never Pay Again" pack costs $497. They include AutoArb trading software, autoclose software like a bonus, free auto-updates and upgrades, welcome support, best recommendations (balance and risks), and a 30-day money-back guarantee.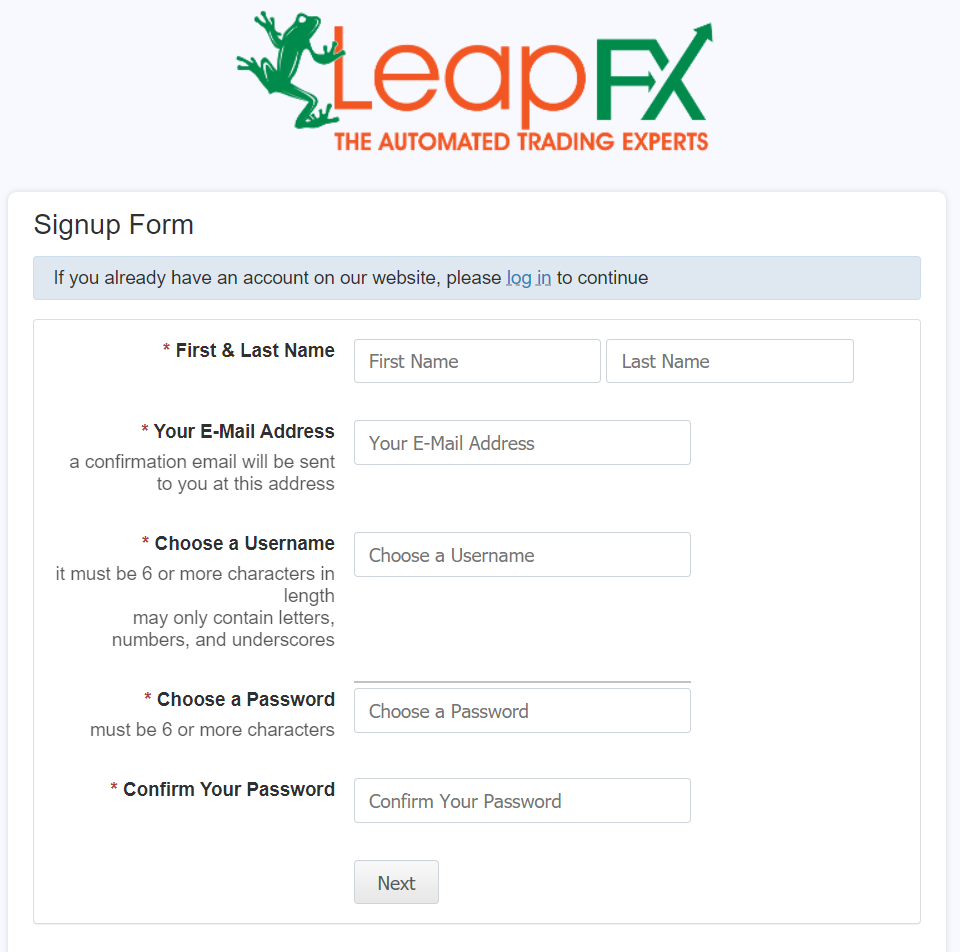 To purchase a robot, we have to complete a registration on LeapFX to receive their spam.
How it works
It works fully-automatically for us. There's no need for human intervention.
Trading Strategy
The robot performs only an arbitrage strategy.
We can work with any symbol on the MetaTrader 4 platform.
We are allowed to use any chart we want.
Trading Results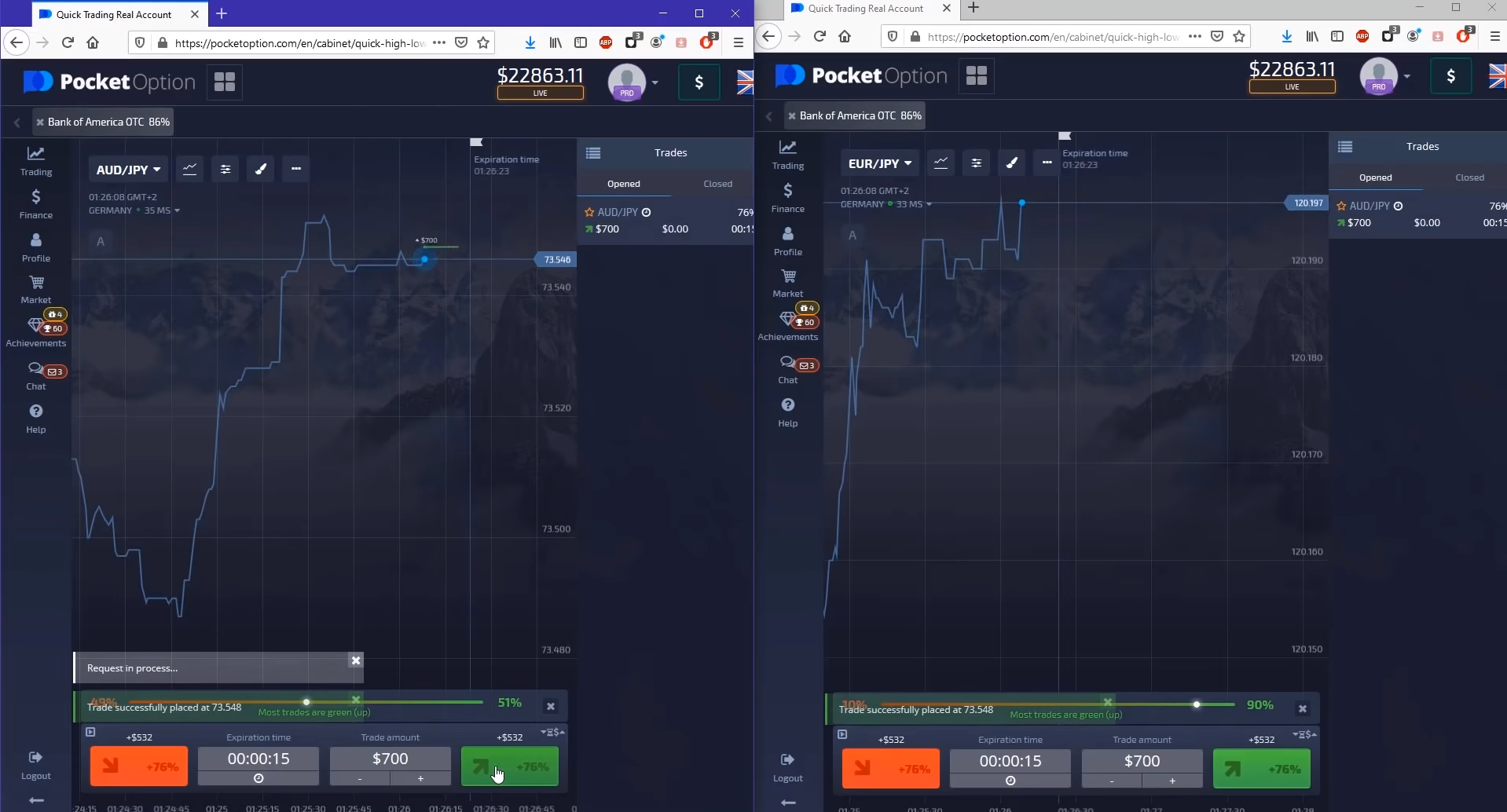 There are several videos of how the system works live. The robot runs two charts – AUD/JPY and EUR/JPY. Alas, it's only a video. The most important part of arbitrage trading is not making money but withdrawing it. Leap FX has many third-party-verified well-traded, and withdrawn accounts on myfxbook. If the developer doesn't share an account where everything went, it means one of two. Trading was performed on a demo account, or the developer traded on a real one but couldn't be withdrawn because of the broker restrictions.
Customer Reviews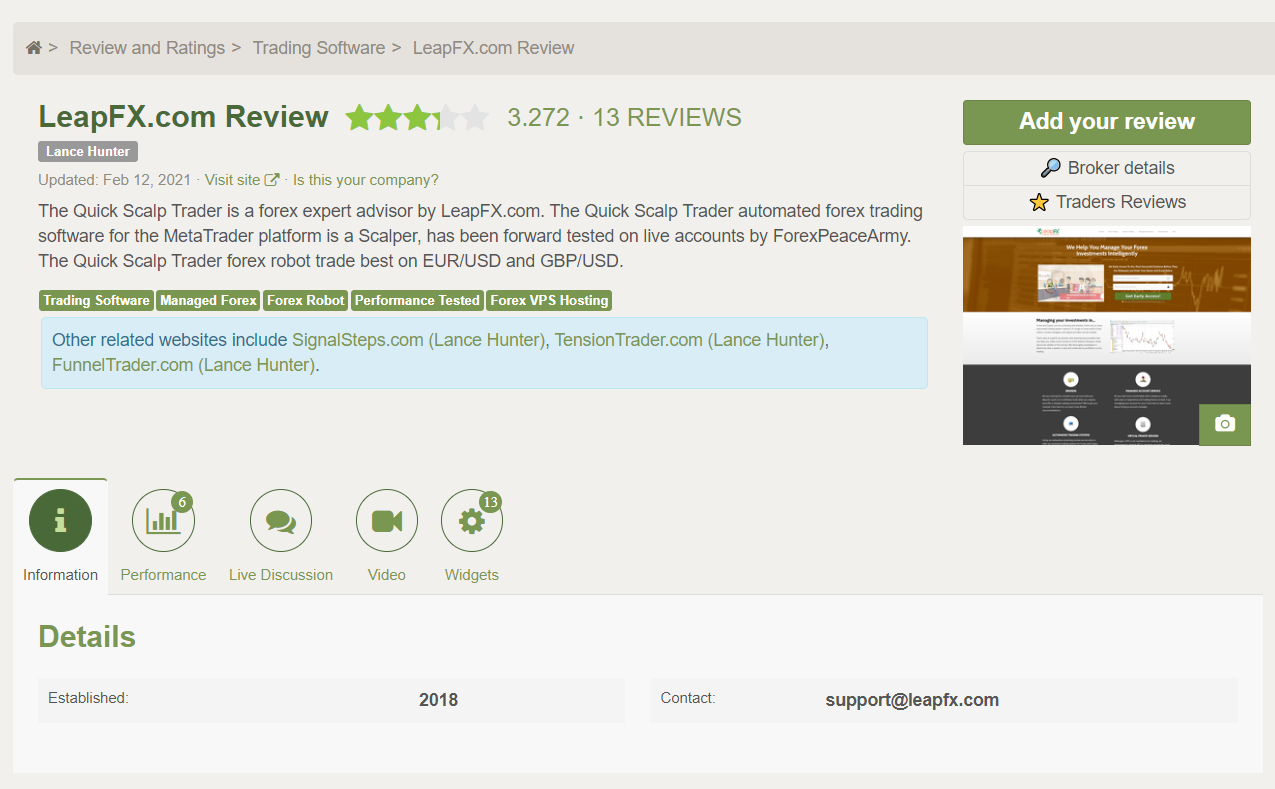 LeapFX runs a profile on Forex Peace Army. There are thirteen reviews with a 3.272 rate. The last update was on February 12, 2021. This page unites feedback from all products.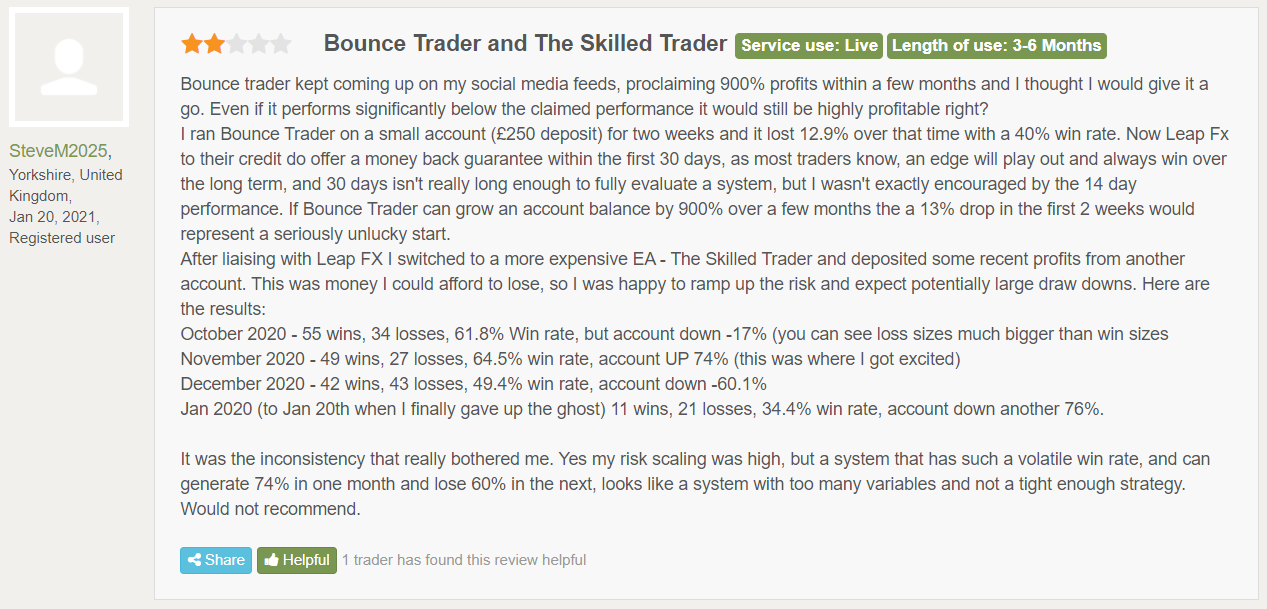 As we can see, the last two testimonials were negative. They weren't about AutoArb, but the reputation was spoiled a bit.