We've prepared a review of a Big Bang robot that's listed on the MQL5 forum.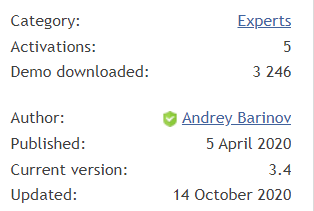 Andrey Barinov designed it on April 5, 2020. Since then, it had 3246 demo downloads and received a 3.4 version of upgrades. The last one was on October 14, 2020.
Big Bang Features
Let's systemize its features:
The EA performs a strategy around Resistance and Support levels.
The robot works well with EUR/USD, GBP/USD, EUR/JPY, USD/CAD, AUD/USD, and USD/JPY symbols.
We can pick any broker we want.
The leverage should be from 1:500 to 1:1000.
We can apply it to any time frame.

The developer provided us with settings explanations.
Pricing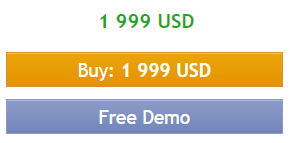 The EA costs huge money ($1999), and it's not available for rent. There's no money-back guarantee as well.
How it works
To backtest it properly, we have to set plus one year because it only collects the data and opens no trades during the first year.
If we like to work with other pairs, we have to customize settings to find the best ones.
There are recommended setups:
If the balance is $1000, we can trade EUR/USD, EUR/JPY.
If the balance is $2000, we can trade EUR/USD, EUR/JPY, GBP/USD, USD/CAD, AUD/USD with 0.01 Lot Size (2-3 opened deals at once).
If the balance is $5000, we can trade EUR/USD, EUR/JPY, GBP/USD, USD/CAD, AUD/USD with the same Lot Size with MaxOrders equals 7.
We can use VPS for all day trading.
It's designed for Hedging accounts only.
Trading Strategy
The robot works trading around Support and Resistance levels. There's a recovery algorithm that uses Grid, Hedging, and Martingale at once.
Trading Results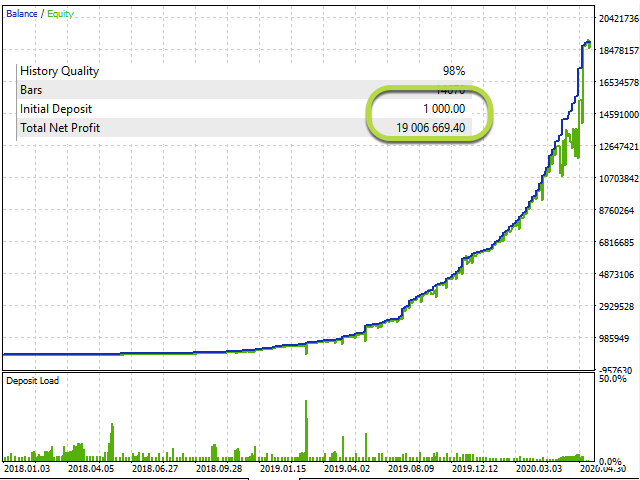 We've got a screenshot of the backtest. For two years, the initial deposit of $1000 has become a $19M of total net profit. As we can see, there were high drawdown periods at the end of the chart.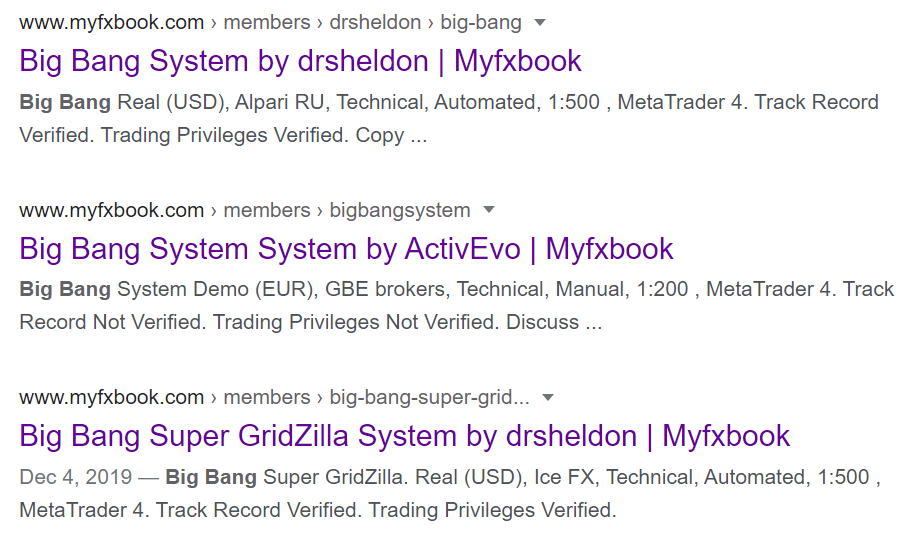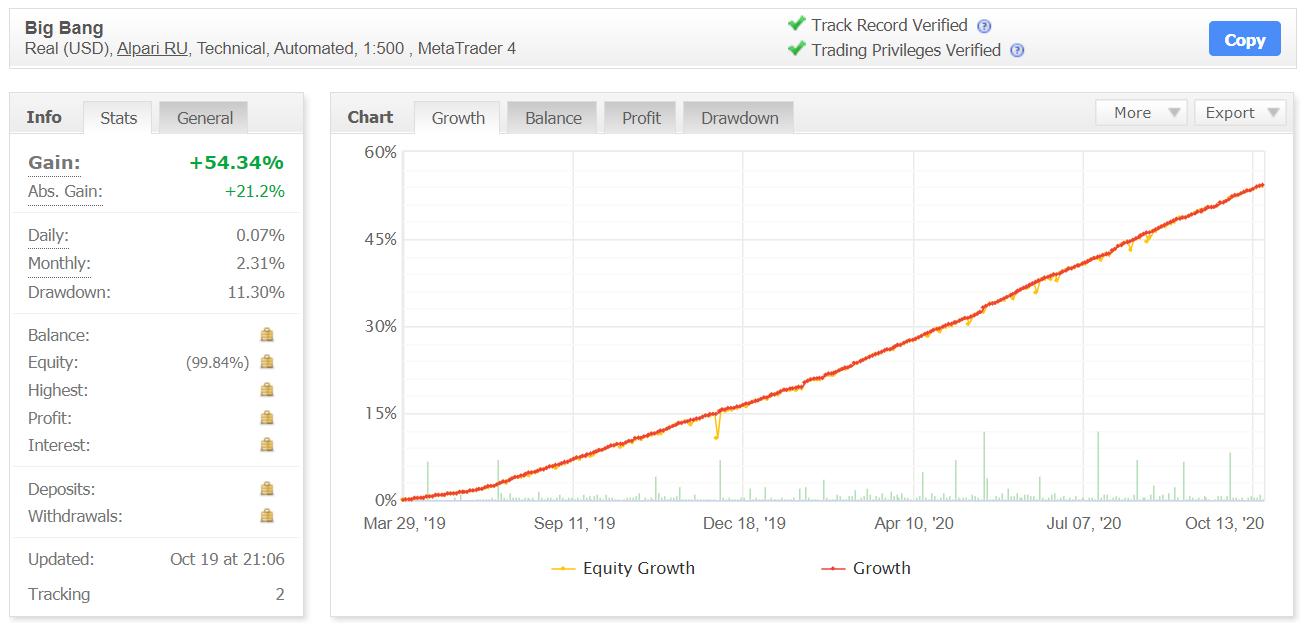 We're not sure that this account belongs to the developer. It looks like he's from Russia and Alpari RU is a Russian-based broker. It's a real USD account that has a Track Record Verified badge. It was created on March 19, 2020. The robot trades with 1:500 leverage on the MetaTrader 4 platform. The absolute gain was +54.34%. An average monthly gain was +2.31, with low drawdowns (11.30%).

The robot traded 1167 deals with (-446.2 pips). An average win (13.19 pips) is twice less than an average loss (-28.17 pips). The win-rate is 65% for Longs and 68% for Shorts. The Profit Factor is good (1.51).

It works mostly with four symbols: AUC/CAD, AUD/NZD, NZD/CAD, and NZD/USD.

The trading activities periods are Australian, European, and American trading hours.


It trades with medium risks to the account balance.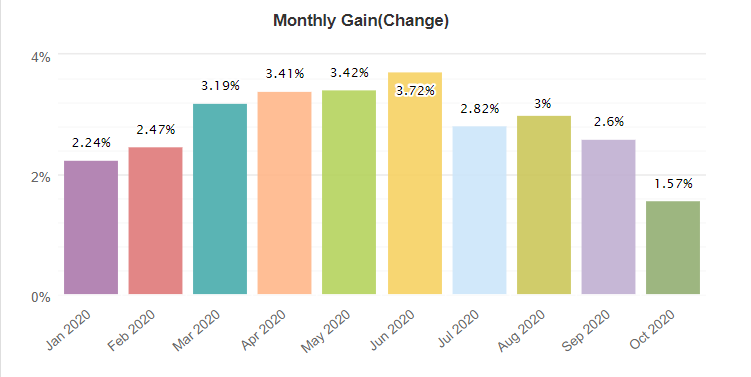 Trading this year looks smooth and predictable.
Customer Reviews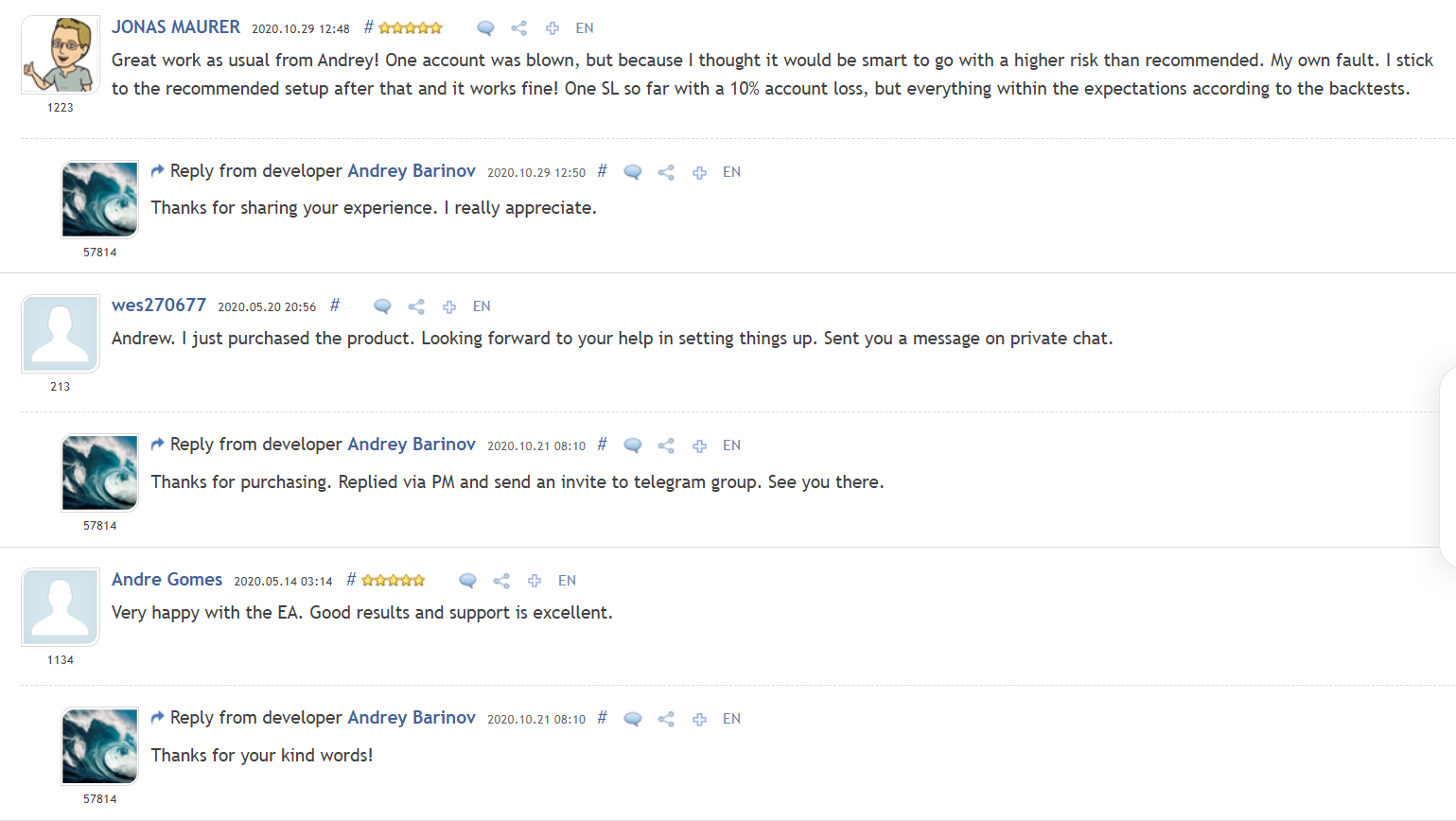 There is little feedback because the product costs so much. If the dev isn't greedy, he can sell many more copies of the product.