How good signals from Easy Forex Pips?
Today's review will be about a signal provider company with this beautiful logo. Easy Forex Pips provides "trading education and tools." They run a free Telegram channel with 68.8k members.
Let's talk about features:
Free Forex Signals. The company gives away real-time forex signals with all proper intel like an entry point, Stop Loss, and Take Profit levels.

VIP Forex Services. Easy Forex Pips is an expert team of market analysts that generates your trading forex signals and unlike the automated trading bots used everywhere, they bring in the human touch to the process and provide you with the best effective trading signals across the web.

Their signals include intel about: when is the best time for a trade to open, what currency pair is good to choose, and so on.

Signals time. They trade between 8 am and 12 pm GMT +3 during a London session, the right time to trade is one of the most crucial points in making a successful Forex Trades.

They suggest us to work through a "trusted forex broker": XM. It's a good one. We've written about a month ago about it. 

Opening an account allows us to have a chance to receive bonus money on our account.
Easy Forex PIps writes the next about it:
$30 Welcome bonus

Up to 50% Deposit bonus

Up to 1:888 Leverage

Fast Withdraws
Trading results

We've got this sheet with trading results from March and April 2020 (?).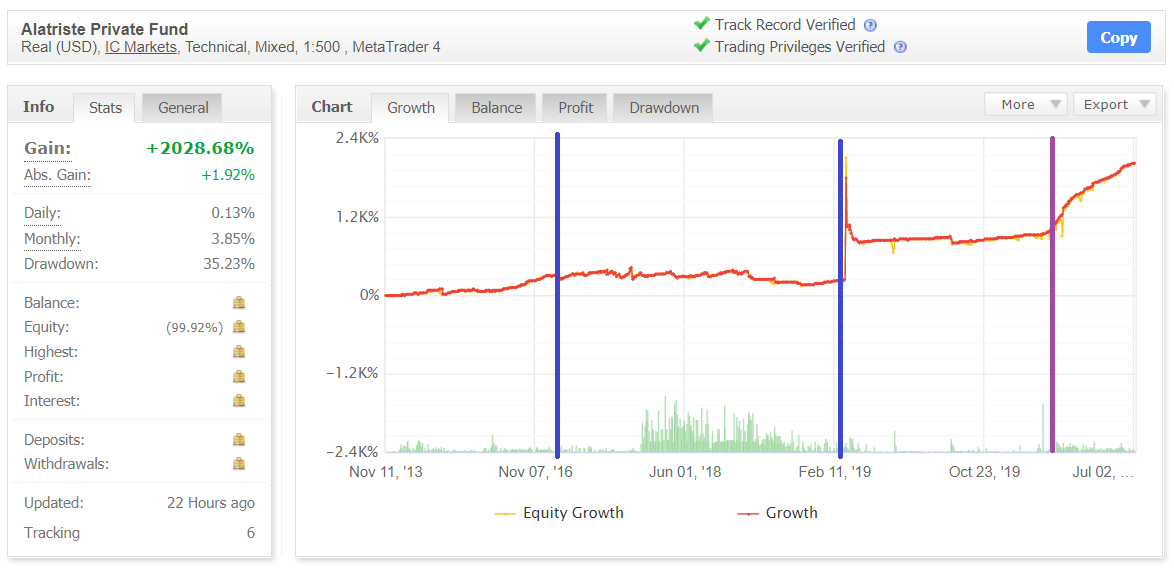 It's extremely rare to see a Real (USD) account that runs for 6+ years. The total gain amounts to +2028.68%. The monthly gain is 3.85%. The max drawdown was 35.23%. There were four periods of trading history. During the first three years, it grew smooth enough. The next three years were a period of degradation: the gain decreased from +303.29% to +224.26%. The third one was growing from +800% to +956% for a short enough period that lasted a year. The last one became a Renaissance one and start at +956% until +2029% on July 3, 2020. So, now, they (a robot and a trader: mixed trading) run the account perfectly well. It registered on IC Markets, as we did, and works with 1:500 leverage on the MetaTrader 4.

2020's results are outstanding. They made +111.31% of the gain during half a year.

There have been performed 8378 trades with a little number of pips (6520.1). The average win in pips is three times less (13.69) that the average loss (-34.67). The average win-rate is 73% for longs and shorts. The average trade length is around 12 hours. The profit factor is low and equals 1.06.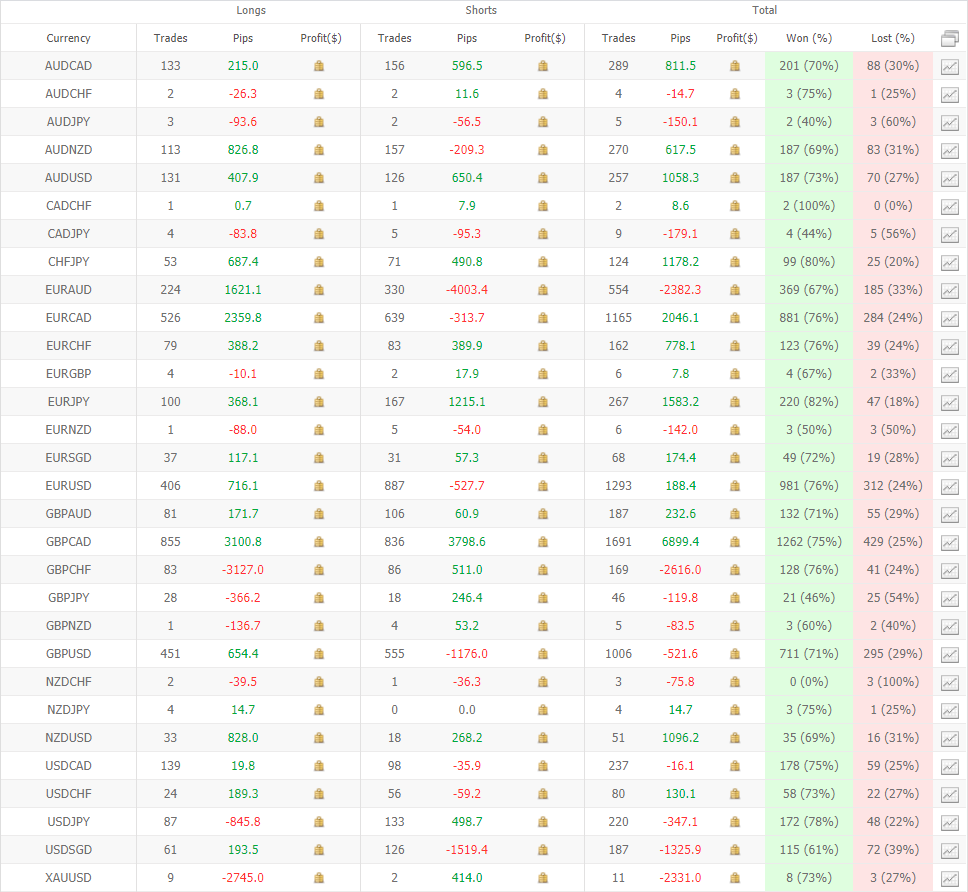 They trade everything. Most underdog symbols are Gold, GBP/CHF, and EUR/UAD. The most profitable is GBP/CAD one.

Now, we can see their lie that they send and trade signals mostly during a European session. Most traded deals were during an Asian session.

The account is run with the insane level of risks.

As much other intel history isn't available for us.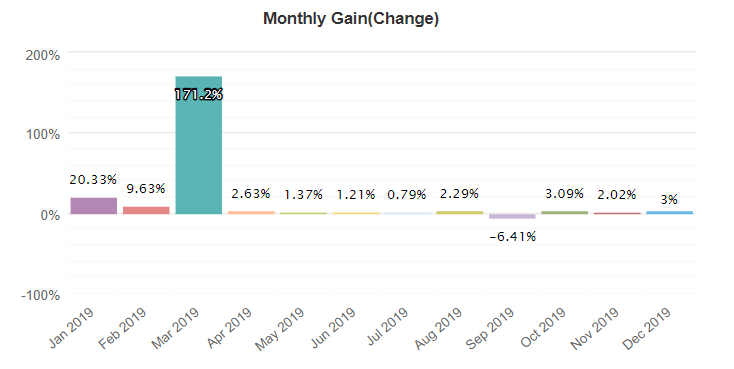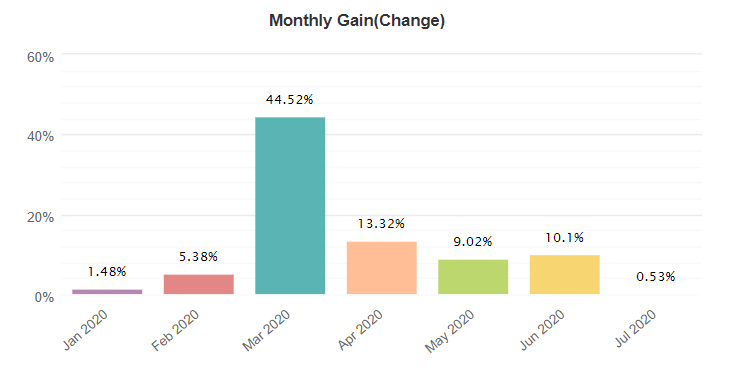 If we don't look at the spikes, they provide a good profit comparing to the risks they applied.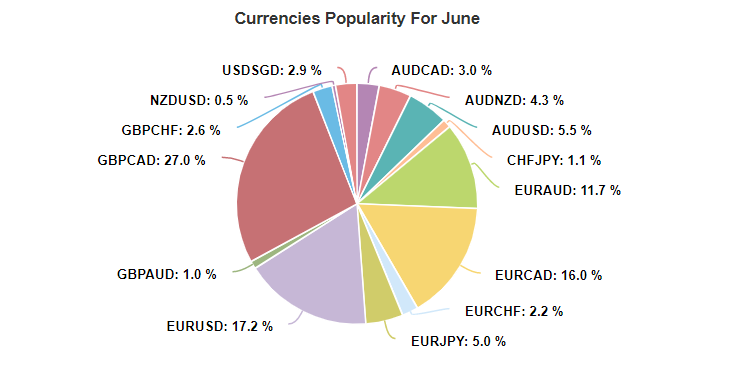 It's June's 2020 structure of traded symbols by the amount.
Pricing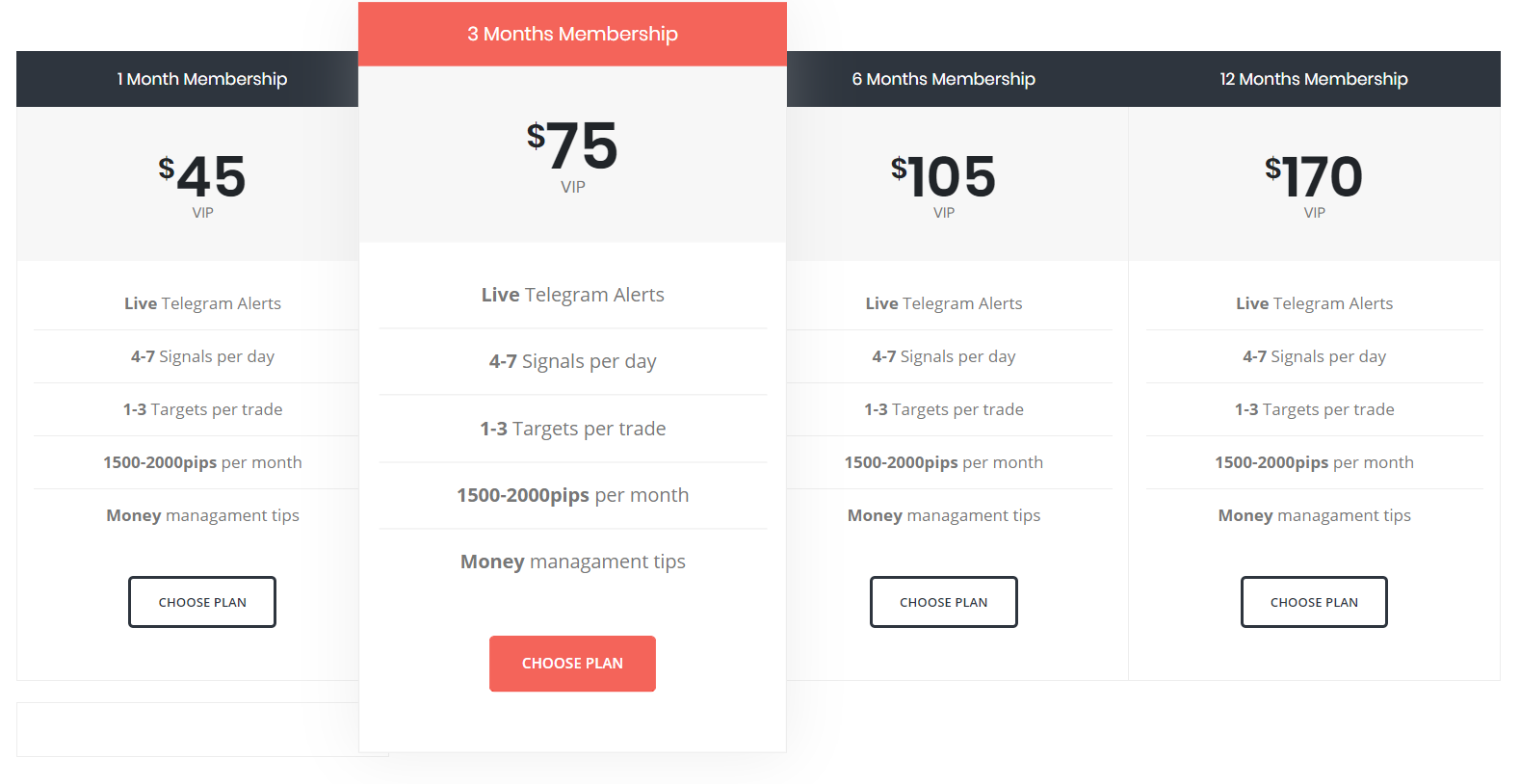 There are not only free signals but also Premium ones. For $45 monthly, we'll receive Live Telegram Alerts, 4-7 signals a day, 1-3 Take Profit levels per trade, 1500-2000 expected pips a month, and Money management tips. Packages vary only by pricing/time. $75 costs a 3-month membership, $105 will be half a year one. $170 costs an annual subscription.
Social network profiles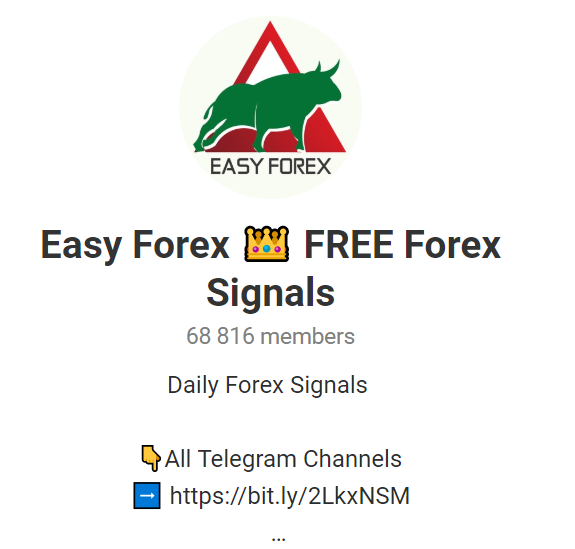 Telegram's channel helps about 70k members.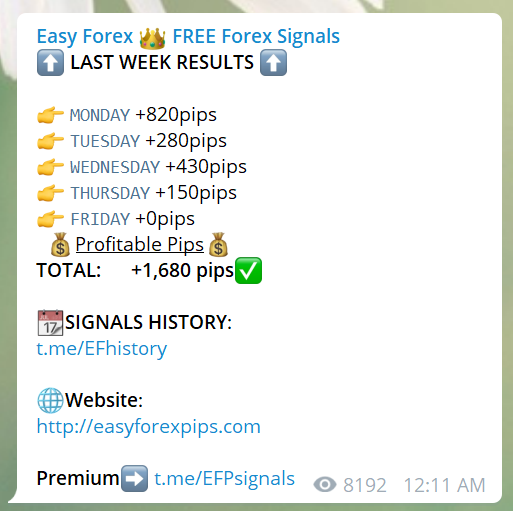 Following them, we'll be informed about the week's trading results.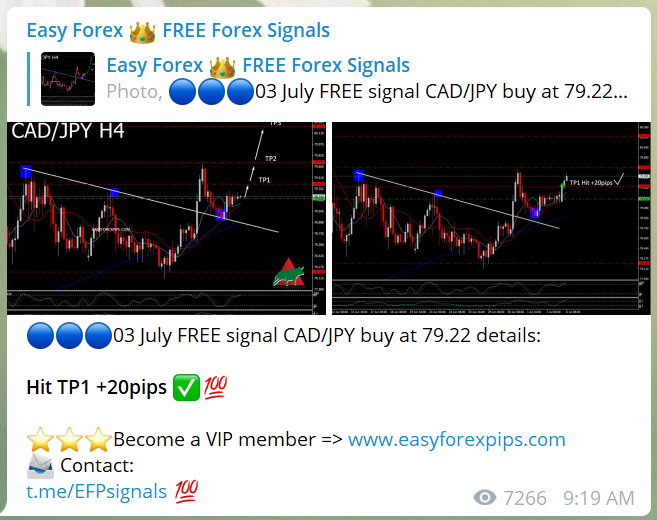 Traded results of the signal with the number of pips reached and simple explanations.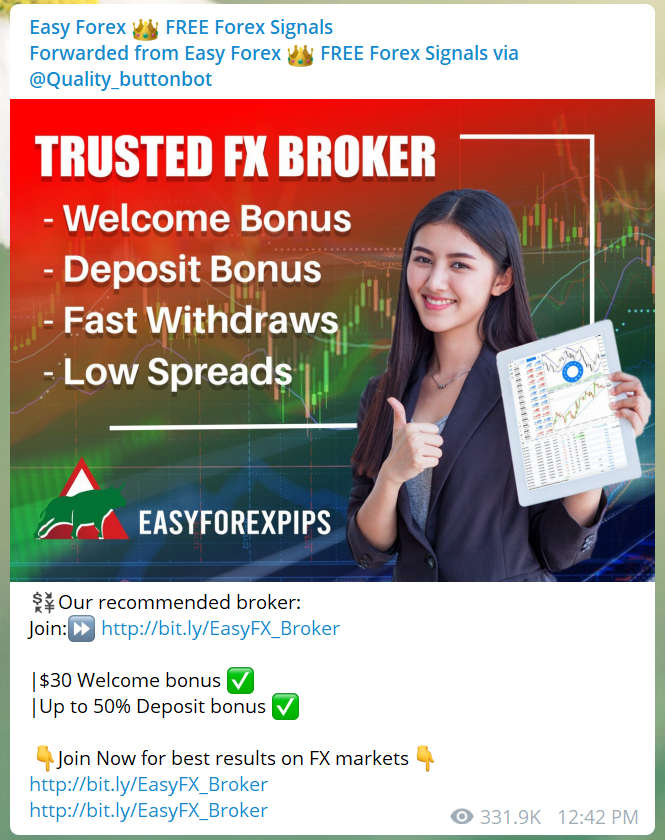 … and, of course, the ads.
The average post in the channel has been viewed by 7-14k members.