Let's talk about FX Avenger in today's review. Instead of the logo, we have a picture that was removed from the site.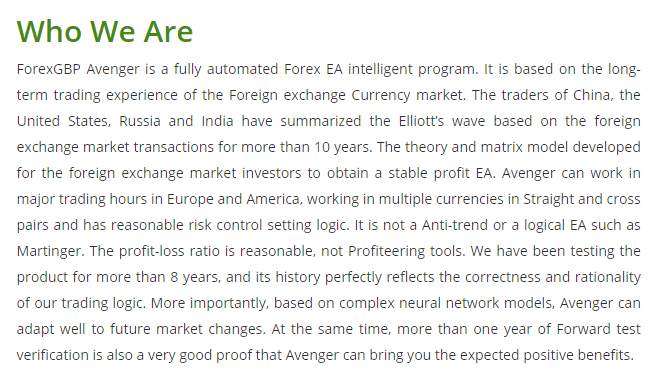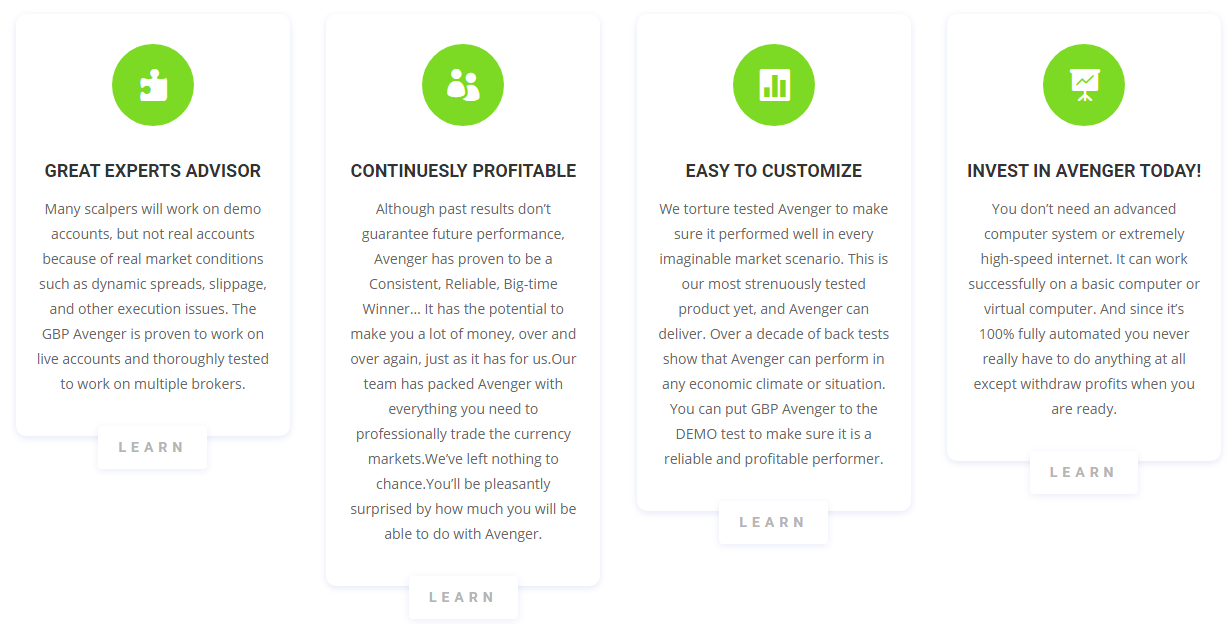 These two screenshots are everything that the developers wanted to tell us about their product. It's little compared to the other EAs and their presentations.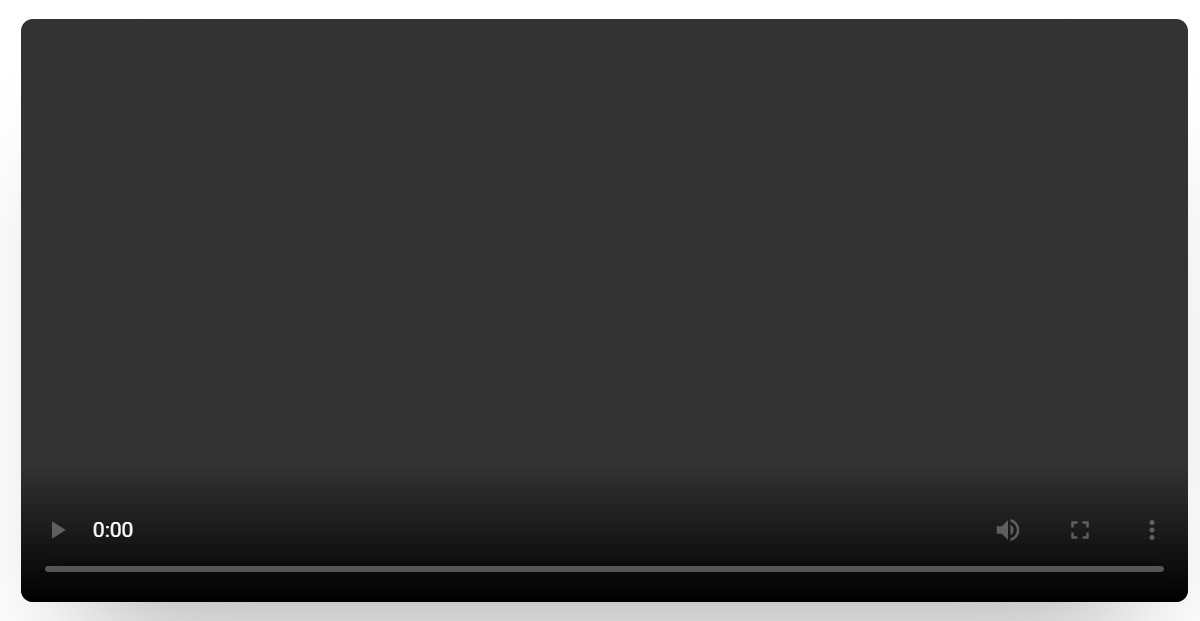 Promo video and much other content were removed from the site as well.
Pricing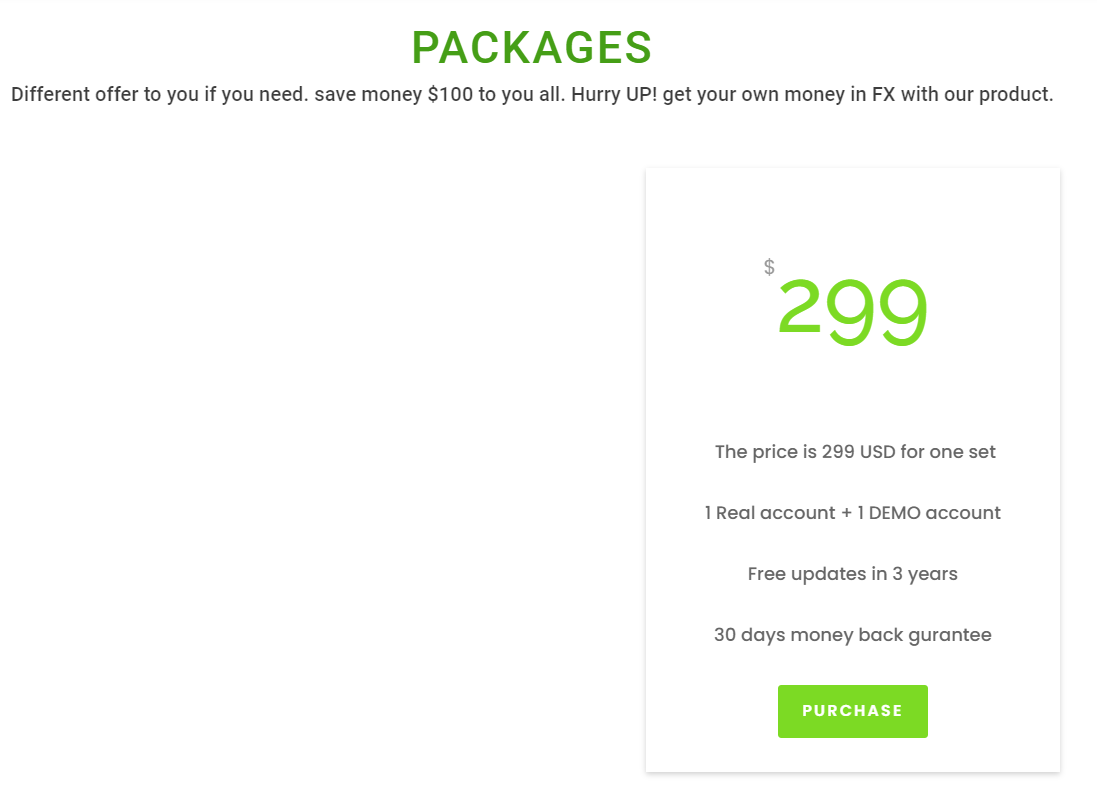 There should be packages in the offer block, but we've got a single one. For $300, we can use the robot on one real and one demo account. The next sounds like a bad joke. We can rely on free updates only for the first three years. So, they'll be going to charge us for updates, right? It's nonsense. The package is featured by a 30-day money-back guarantee.
How it works
It works based on several patterns and designers' trading experience:
It trades during European and American sessions.
It works with multiple cross symbols.
The robot doesn't use counter-trend or martingale strategies.
The EA can adapt to the market conditions using Neural Network Models.
It can work on many brokers.
Trading Strategy
The robot performs a scalping strategy in very aggressive market conditions like spreads, slippage.
Trading Results

We have a real USD account that was stopped in 2019.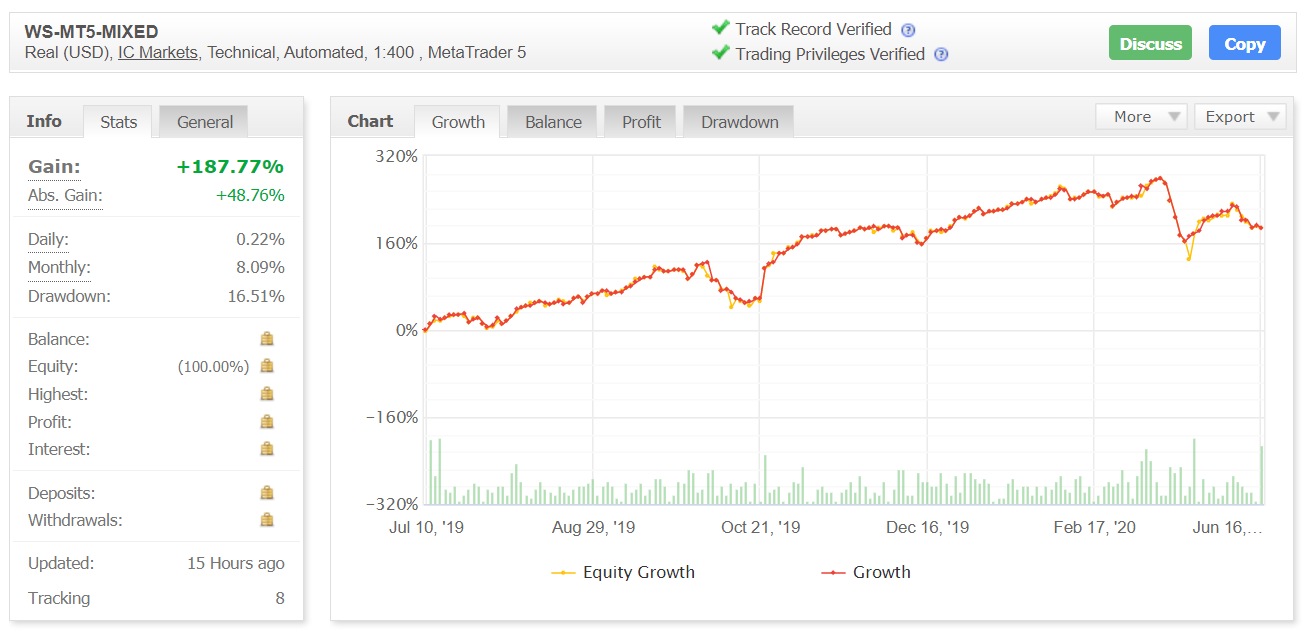 This account was stopped in the middle of 2020. WS, in its name, can mean Wall Street Forex Robot (it's a scalper too).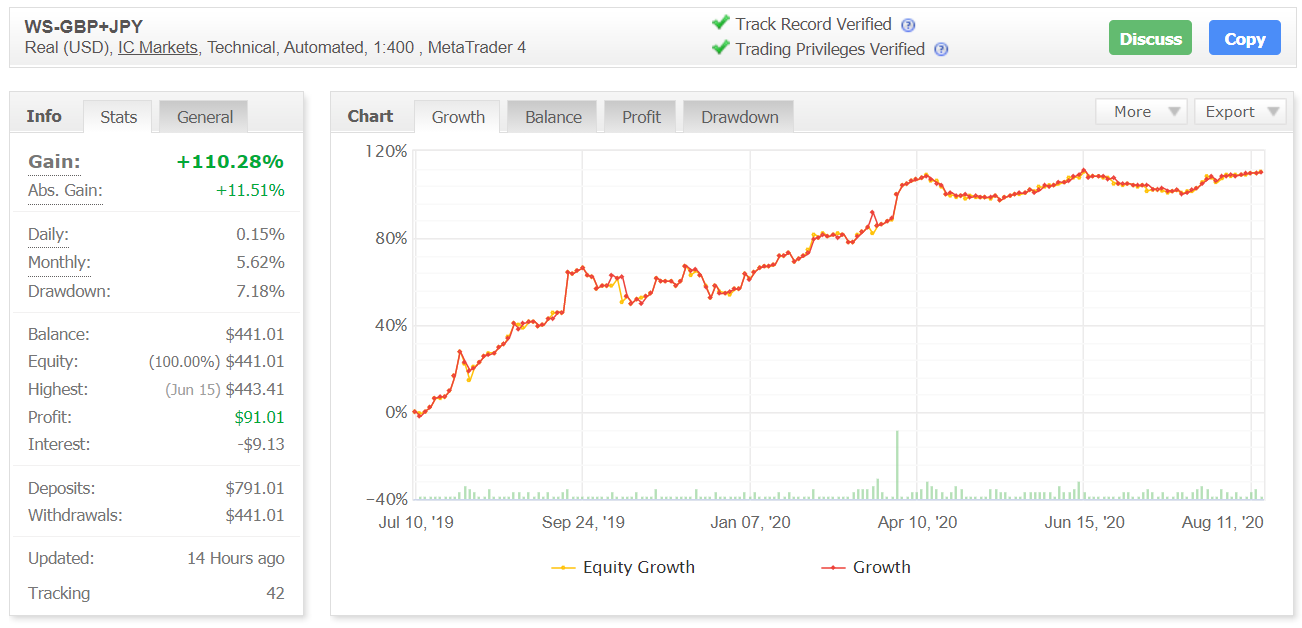 The third account was stopped and withdrawn too.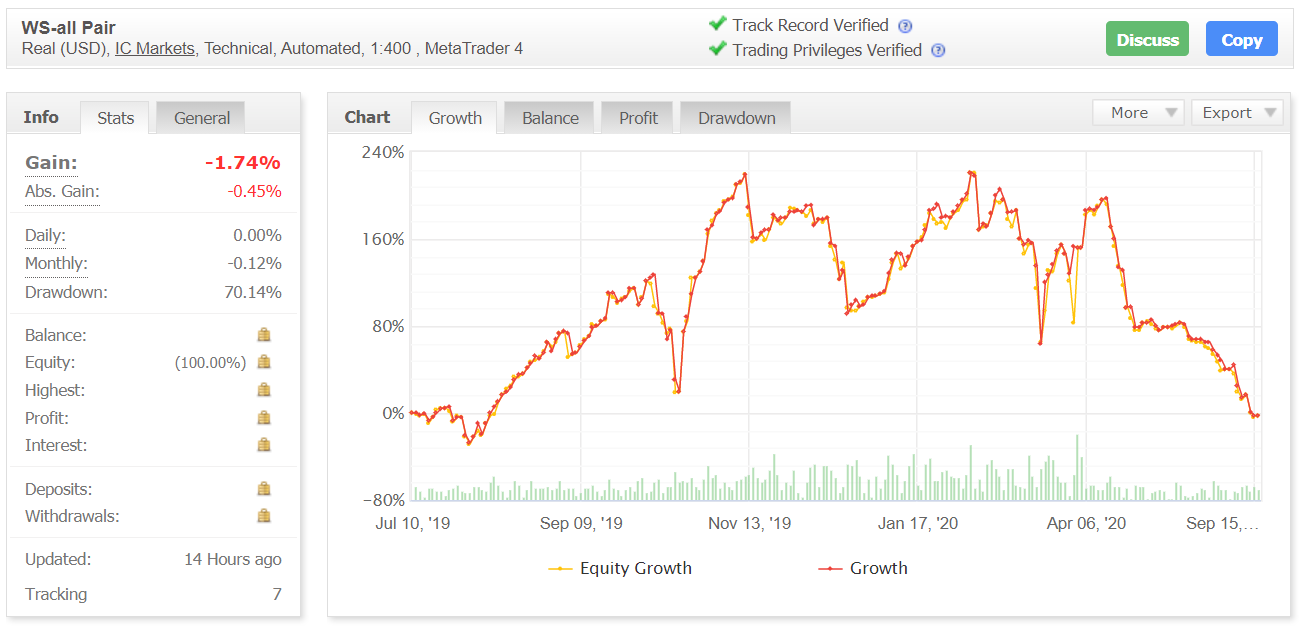 Let's talk about the last account they used for trading. It was a real USD account on IC Markets. The robot traded with 1:400 leverage on MT4, having used Technical Indicators. It was created on July 10, 2020. Since then, it has had many ups and downs until everything ended on September 15. The absolute gain was -1.74%. An average monthly gain was -0.12%. The maximum drawdown was 70.14%. As we can see, much information is closed from us.

The robot traded 1315 deals with 1629 pips. An average win was (13.80 pips) when an average loss was (-23.83 pips). It traded with a mediocre win-rate (65%-67%) as for a scalper, having kept trading for six hours on the market. The Profit Factor was 1.00.

From this sheet, we know what currencies the robot worked with: AUD/NZD, CHF/JPY, GBP/AUD, GBP/CAD, GBP/CHF, CBP/NZD, GBP/USD, and USD/JPY.

It scalped twice a day: during the end of the American session and at the start of the Asian session.

Trading activity during a week looks average.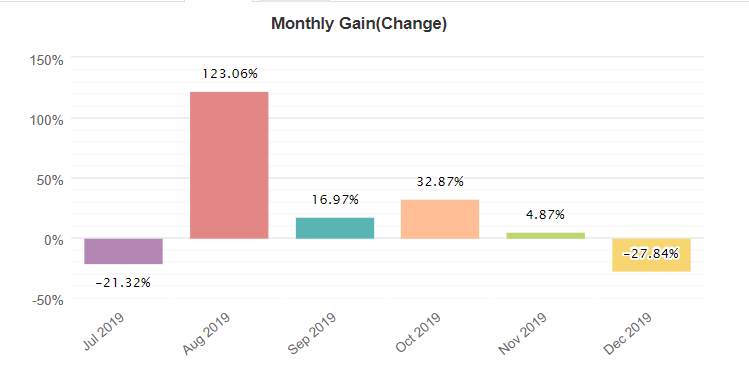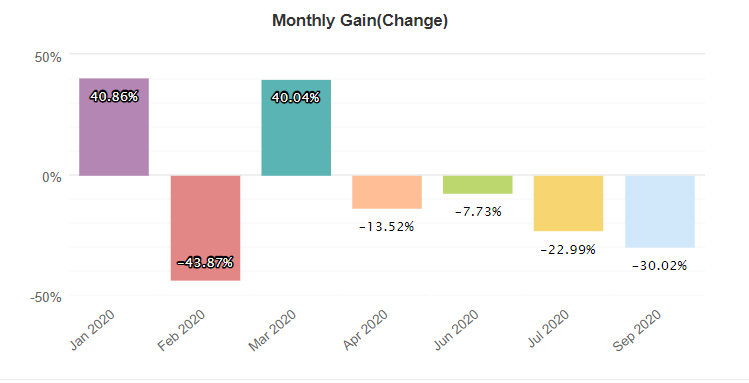 FX GBP Avenger has never been a predictable and low-risk reading solution.
Customer Reviews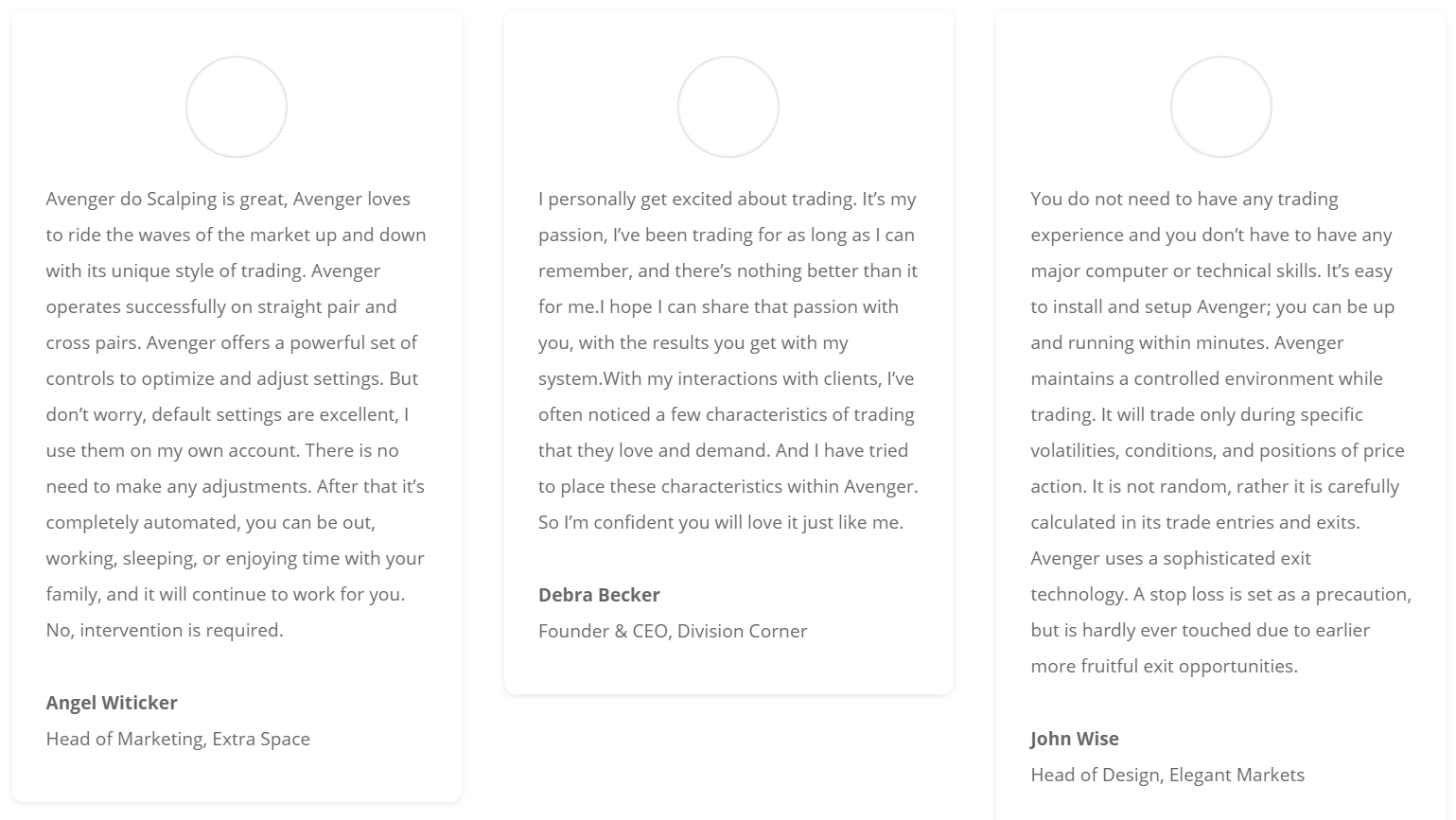 The site is enhanced by fake people's testimonials.

There's a page on FPA with some test results and without people's feedback.
Other notes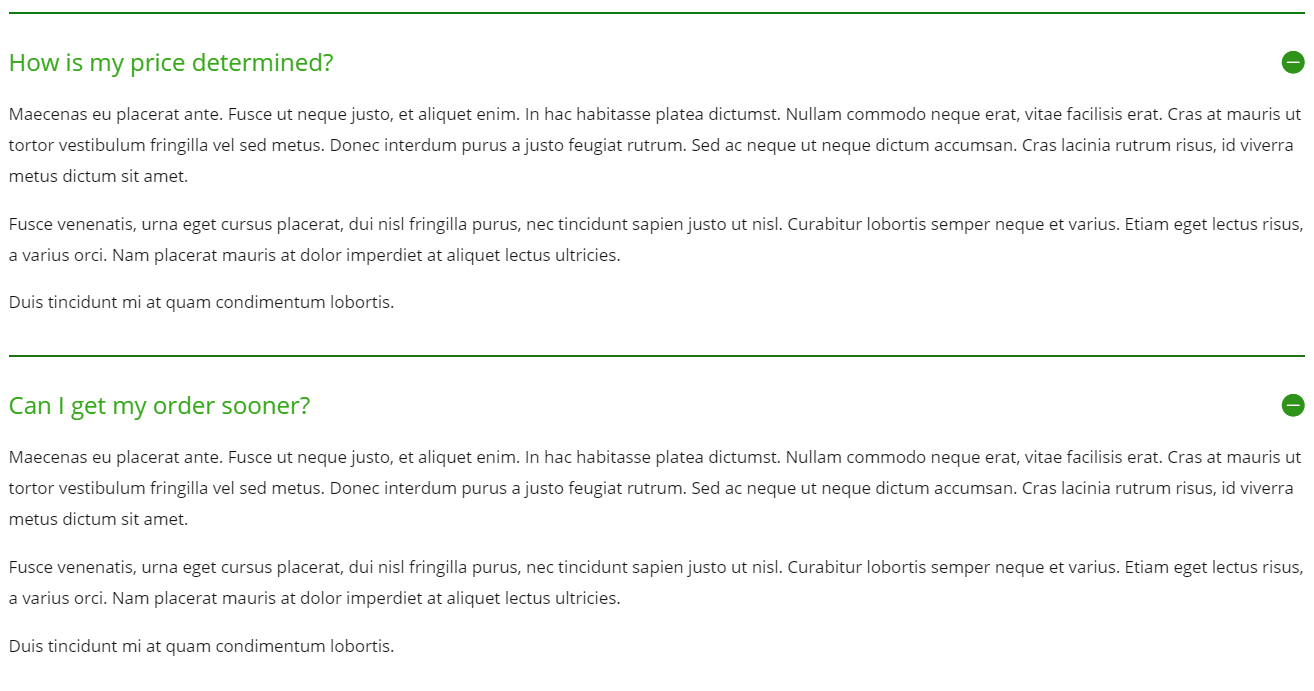 The site's FAQ has no information that the developers would like to explain to us. There are only texts from the site template.