We'd like you to read a review of a Forex Pip Shooter robot.
Let's talk about Forex Pip Shooter features:
It's fully automated trading software.
An EA has an average execution speed ("what does this mean?" and "who cares?").
It's a set-and-forget trading solution.
There are advanced analysis technologies behind the system.
It includes Pip Shooter Technology (what is this?).
The system performs emotionless trading.
The EA trades 28 currency pairs.
An ECN account will be a good option for trading via the EA.
The system unites various reading styles to make profits.
Pricing

Oh, it's a scam way to sell a product. Instead of purchasing, "we will" to pay for a subscription. So, there's no money-back guarantee as a result.
How it works

According to the sheet, we have to have a $1000 deposit and trade with 0.05 Lot Size to expect $900 of the annual profits. The same information we have to $2000, $5000, $10000 (0.30 and 0.40 Lot Sizes), and $15000 deposits.
The system relies on high-frequency trading to open trades several times a day as soon as new trading opportunities are detected. Every trade has little Take Profit to close the deal after gaining 20-40 pips. The average Stop Loss is set around -40 pips when a trade is closed automatically if the market went in the wrong direction. We can use a fixed Lot Size or allow the system to calculate it based on % of the account balance we want to risk. Both options are good for us but fixed Lot Size a bit better because the system trades with opening hedging deals.
Trading Strategy
It analyzes Support and Resistance levels of all 28 symbols using breakouts, rebounds, and correlations. It opens deals quite frequently. The system closes a trade after several pips gained.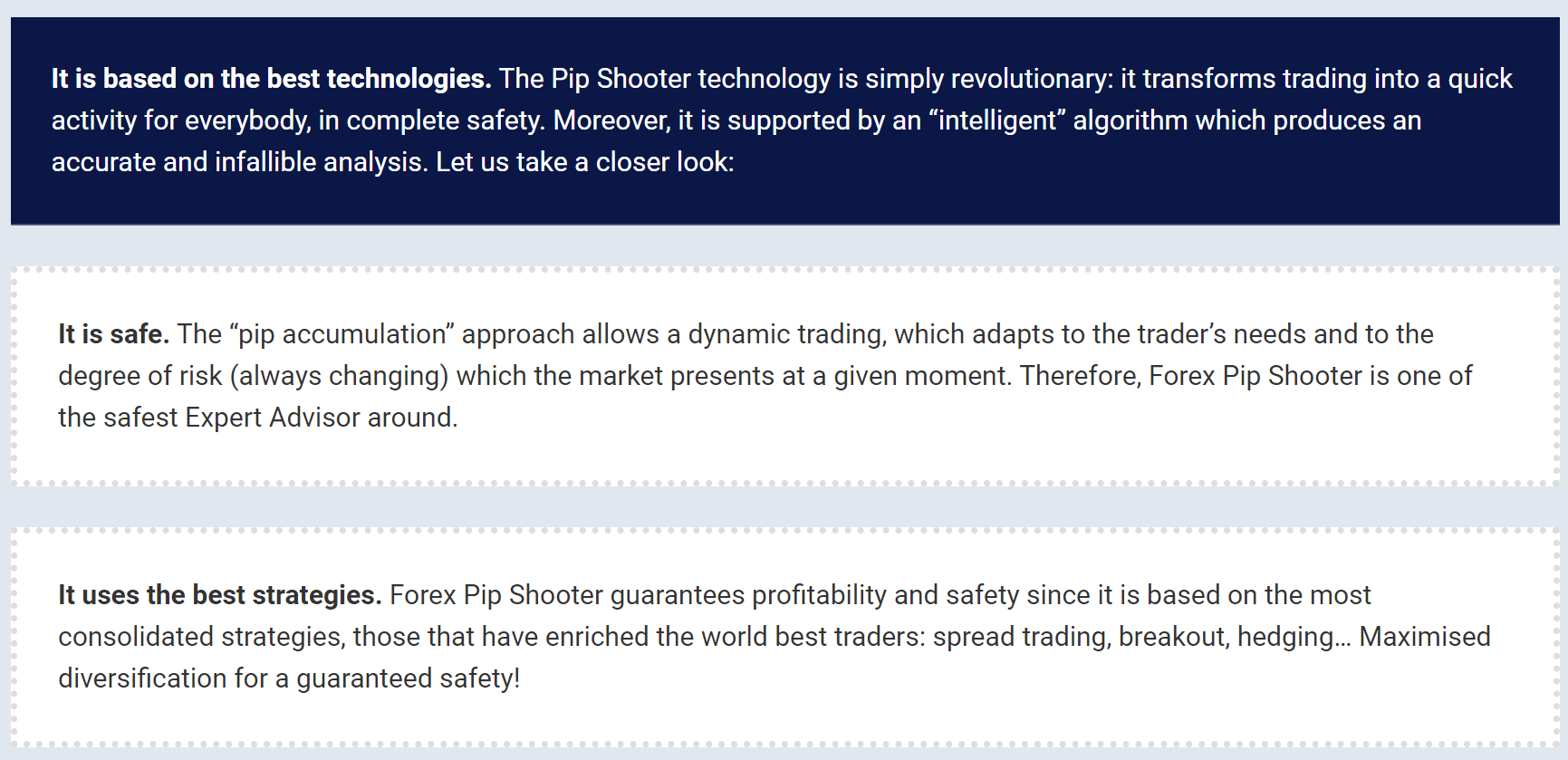 It's funny and weird at the same time when the developers tell us that hedging and spread trading are the safest way to get a profit. It's probably diversification we don't want to have in our EA.
Trading Results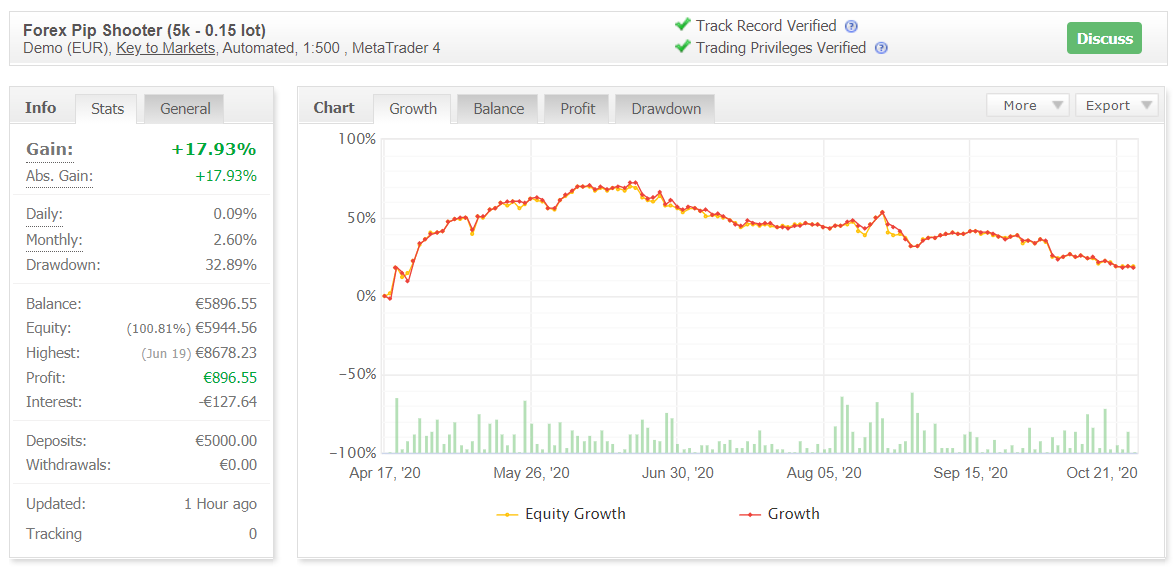 It's a demo EUR account on Key To Markets with 1:500 leverage on the MetaTrader 4 platform. An absolute account gain has been +17.93% since April 2020. An average monthly gain is +2.60% with sky-high drawdowns (32.89%). The chart shows that the EA can provide losses consistently.

Is there hope that the EA can cover our $500 on buying it? We don't think so.

The robot traded 1036 deals with little pips (708.4). An average win in pips (28.04) is smaller than an average loss (-37.72). Win-rate is quite low (57%-59%). The average trade length is quite high (over 20 hours), so many deals are kept across several markets sessions and high impact news triggers. The Profit Factor (1.05) is good for nothing.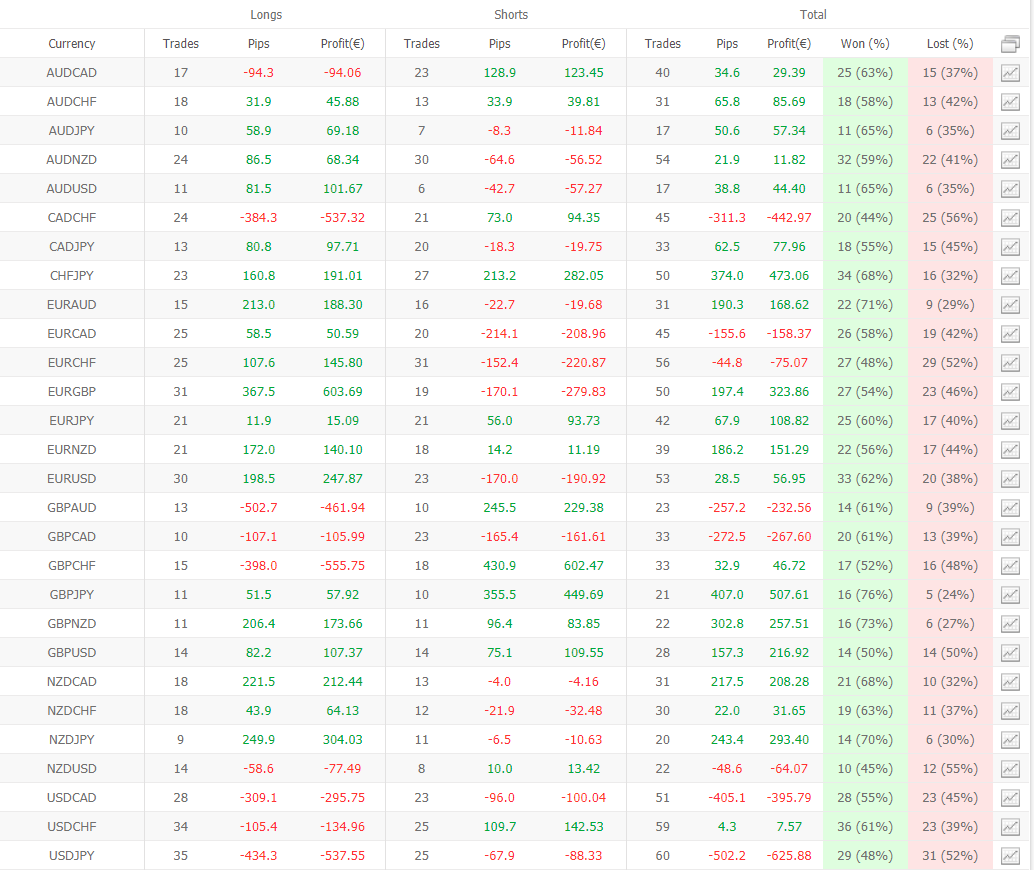 Many major symbols like USD/JPY and USD/CAD have brought significant losses.

From the daily chart, we can see that half of the trades are performed using a scalping strategy. The developers told us nothing about it. Stopping trading exactly after the end of the European session and not keeping trading the American one is so weird.

The weekly chart of winners vs. losers shows nothing special to us.

The robot trades with insanely high risks and, don't forget. It uses hedging in addition.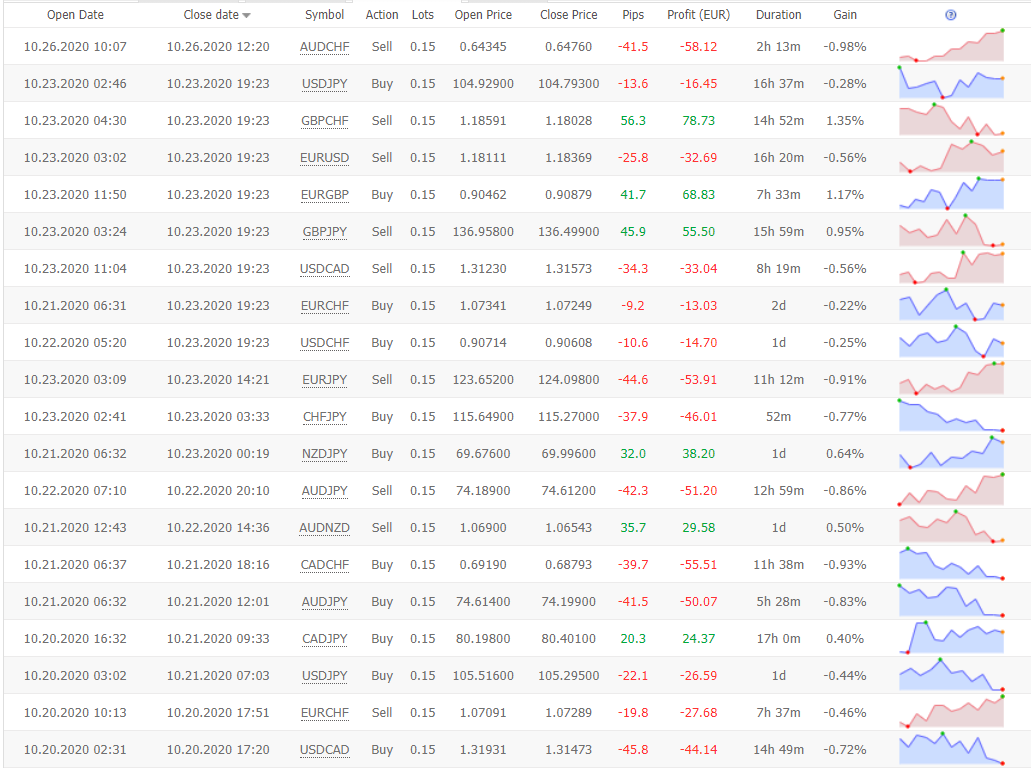 The last page of trading results shows a 30% win-rate.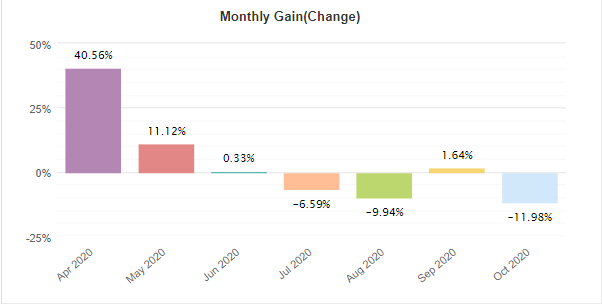 Since April, trading results have been going worse and worse. It's simple to see that the developers don't care about updating the robot.
Customer Reviews
The site doesn't include any people's testimonials. Google knows little about it: just several pages. Neither TrustPilot nor Forex Peace Army knows about this EA (that costs a bunch of money).
Suggested Brokers

Key To Markets is their favorite brokerage company. It charges "small" fees for providing services for us. We've never seen anyone who uses an ECN account on them.

What does "available" mean? Won't it work with other brokers? We didn't hear anything positive about them. Why didn't they just suggest us ICMarkets, FXOpen, or anything of the same caliber?