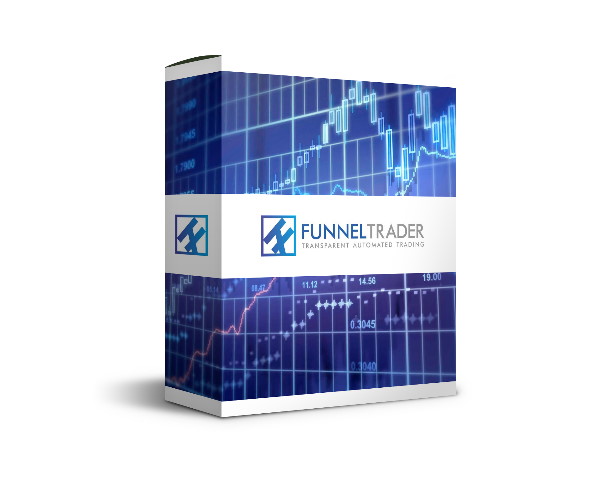 Funnel Trader is a Forex Expert Advisor that advertises itself as low risk. It is an automated trading software that does not require the user to do any market analysis or trade management themselves. Lance Hunter is credited as being the creator of this EA, with a team of professional traders behind him. 
Users must submit their email addresses to access the main page of the website. It consists of information related to the trading strategy as well as verified trading statistics. One special feature we saw was "investor access". Apparently, the developer himself gives investors the opportunity to log in to his own account and check the validity of the account themselves. He also provides his account number, server name, and password to potential buyers to check out the account. This approach is very rare in the EA market and shows that the developer is committed to providing a degree of transparency. The website also contains an informative section on Lance Hunter himself, where he attempts to convince potential buyers by presenting his vision for this EA.
The EA is available for $397, providing one full year of access including support from the developer himself. The lifetime version is priced at $799.
Funnel Trader

Type

Fully-automated Forex EA

Price

$799

Strategy
Short-term Trends
Compatible Platforms

MT4

Currency Pairs

EUR/USD

Timeframe

Any

Recommended Deposit

N/A

Leverage

N/A

Money-back Guarantee
N/A
Automated Trading Strategy
According to the information provided by the developer himself, Funnel Trader's trading strategy is based on short-term trends. The EA places trades during this time and starts trading into mini trends. Whenever there is a strong down movement, the EA picks it up to profit from the rapid movement. The EA can alternatively work in a nice uptrend as well, with the ability to switch back if it wrongly suspects a downtrend is coming, still making a profit in the process. This is a pretty innovative trading approach even though we require more evidence to form an opinion about its effectiveness.
Strategy Backtests
Back-tests can reveal a lot about how an EA actually works when performing on historical forex data. It can help potential buyers make a well-informed decision before purchasing any EA. Unfortunately, in the case of Funnel Trader, no back-test is provided which is a let-down. 
Funnel Trader Live Trading Performance
It has almost become the norm for EAs to provide live trading statistics from one of their accounts in the current market. This helps dispel any rumours or doubts behind the legitimacy of the provider and the product itself. In this case, Funnel Trader has provided a live trading account, hosted on myfxbook. 
Trading Results

Account

Real

(USD),

FXChoice

Started

February 25, 2016

Deposit

$5000

Balance

$19175

Gain

283.51%

Daily

0.09%

Monthly

2.65%

Drawdown

39.40%

Profitability

57%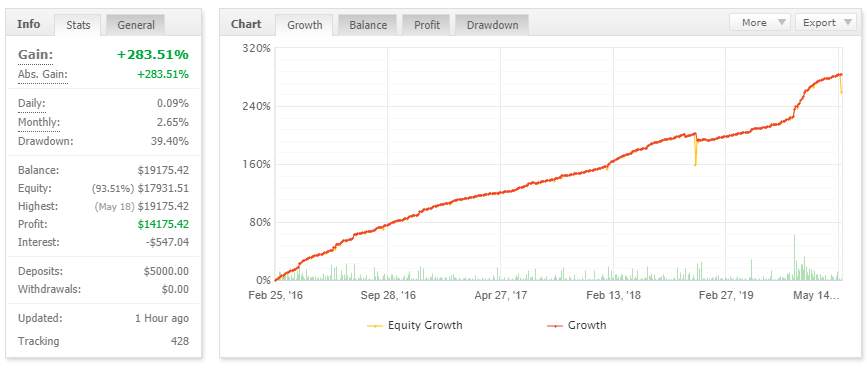 The above account registered a gain of 283.51% with a drawdown rate of 39.40%. While the other statistics are satisfactory, the high drawdown rate is indicative of risk. This may mean that the strategy isn't as low risk as the developer is advertising them.