FX LUCKY PRO is a Forex EA that uses specialized algorithms for opening and closing trades that allow it to earn steady profits. The vendor claims that when you purchase this robot, you get not only get a fully-functional software product, but also 24*7 customer support, free update, a guarantee, and a transparent pricing policy.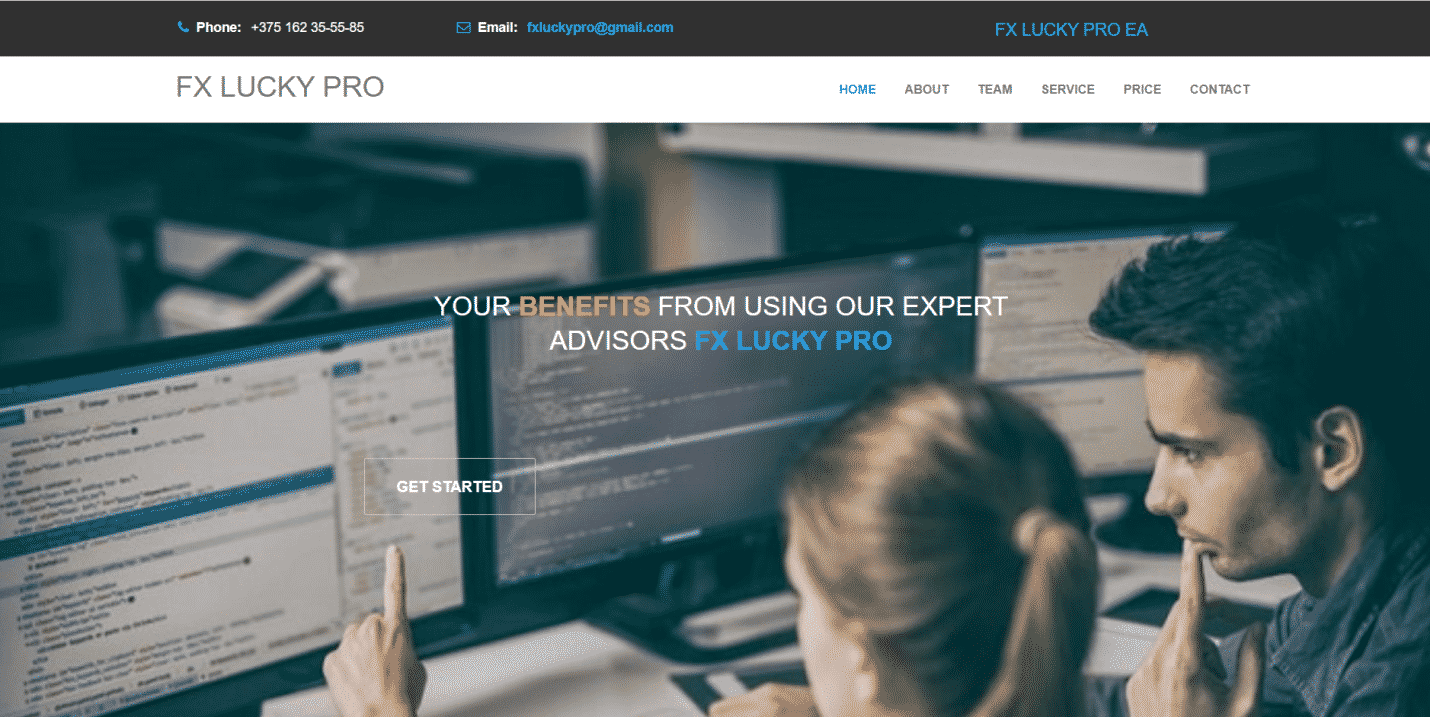 On the official website, there are sections labeled "Team" and "About," but we cannot find any relevant information regarding the company here. We also don't have any idea about the identity of the developers and where they are based.
Thus, as far as vendor transparency is concerned, we are not impressed with what FX LUCKY PRO offers. However, other aspects like pricing, trading strategy, live trading results, and customer reviews also need to be considered. You can go through our list of best robots in order to find one that provides versatile performance.
FX LUCKY PRO Offering
On the official website of FX LUCKY PRO, we can see the main features being highlighted by the vendor, followed by a detailed explanation of why this robot performs better than others. The various strategies used by the Forex EA are explained in brief, after which live trading results and backtesting data are shared.
We also have detail about the pricing plans, and a contact form where you can get in touch with the FX LUCKY PRO by providing your name, email address, and message. The vendor also shares a phone number and an email address on the website. From what we can gather, the vendor is not offering anything unique or special, compared to the other Forex EAs on the market.
Pricing
FX LUCKY PRO has two pricing packages, namely Basic and Standard, and these are priced at $107 and $127, respectively. The only difference between these two plans is that the latter gives you access to two real and two demo accounts instead of one. Support and periodic upgrades are provided for free, and the license lasts lifelong.
Compared to other Forex EAs in the market, this is not so expensive. In fact, considering the fact that the Forex robot has only been trading for a few months now, the price seems quite reasonable.
How it works
FX LUCKY PRO works on the basis of a specialized algorithm that lets it trade with multiple sessions. It is a system that adapts to the present market conditions, thus ensuring that most of the trades are profitable. Its unique algorithm focuses on the exit positions and makes sure the stop-losses are not activated prematurely.
Trading Strategy
FX LUCKY PRO trades in the AUD/USD pair using the scalping strategy that ensures 90% of positions are closed at the right time so that an optimum profit can be generated. The Forex EA automatically scans the market and points out the best opportunities.
It also employs effective money management strategies after carefully assessing your risk profile. You are also protected against market volatility since positions are not opened by the robot in markets characterized by sharp price gaps.
Trading Results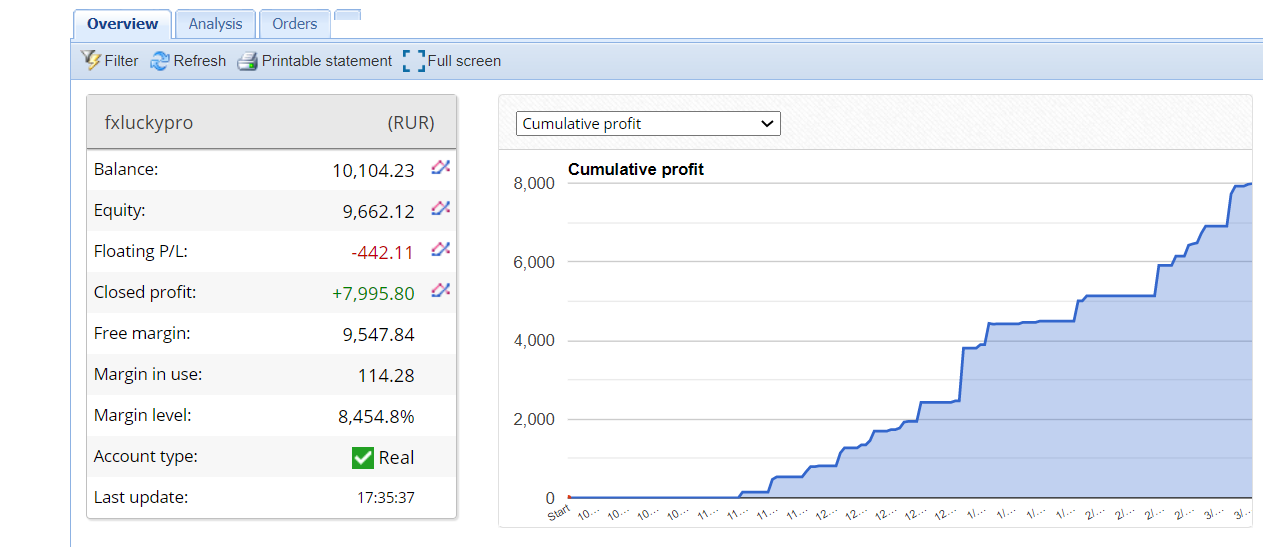 The vendor has provided live results for FX LUCKY PRO on an account that has been independently verified by FXBlue. It has a trading history of 161 days, and the daily, monthly, and weekly returns are 1.80%, 9.31%, and 45.35%, respectively. A total of 54 trades have been placed using this account, and out of them, 50 have been closed in profit, with the losses from the 4 lost trades being comparatively small.
Currently, FX LUCKY PRO has secured a profit of $7995.80 through this account while maintaining a margin level of 8536.3%. Other parameters of interest are the risk-reward ratio which is 4.55, the risk of ruin which is 0%, and the average win of 163.65.
Customer reviews
Although FX LUCKY PRO has a profile on Forex Peace Army, there are no reviews from real users. We were unable to find user reviews on the Trustpilot website as well. This tells us that the company hasn't earned a reputation for itself yet.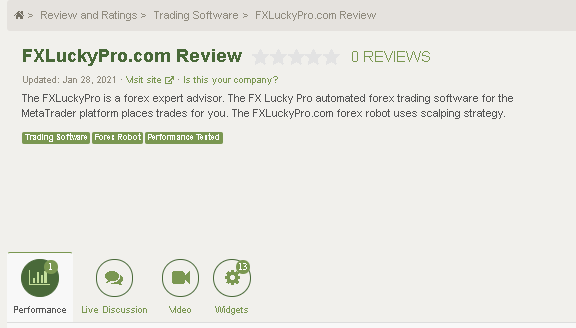 Other notes
The vendor recommends trading with reasonable risk while using this Forex EA. This is done to ensure you don't end up losing a significant portion of your account when a loss strikes. Since FX LUCKY PRO does not use a risky trading strategy and since it has a low drawdown, you can start with a balance of $200.