Is FX Price Signals good to go?

Let's talk about FX Price signals in our review. Receiving signals from professionals answer the next question about the best time to enter a trade, choosing a currency pair to trade, placing stop loss and take profit levels and so on. The service provides paid Forex signals of two types of market executions and pending orders. These signals are accompanied by an analysis of what was behind them. Free Forex signals they deliver by a Telegram channel.

It's their score. It's not so impressive, because of only 400 paid customers.
The system behind the signals has got the next features:
Win-rate is around 90%.
A lot of attention was paid to stop-loss placing and the maximum drawdown.
They update both channels (common and paid) with the hottest signals.
They set a protective stop and a take profit order for every trade that is issued. The orders are derived via technical analysis based on the time frame the analysis was carried on. In every signal that is issued, they strive for a good risk-reward ratio.
They're independent service that isn't affiliated with any broker.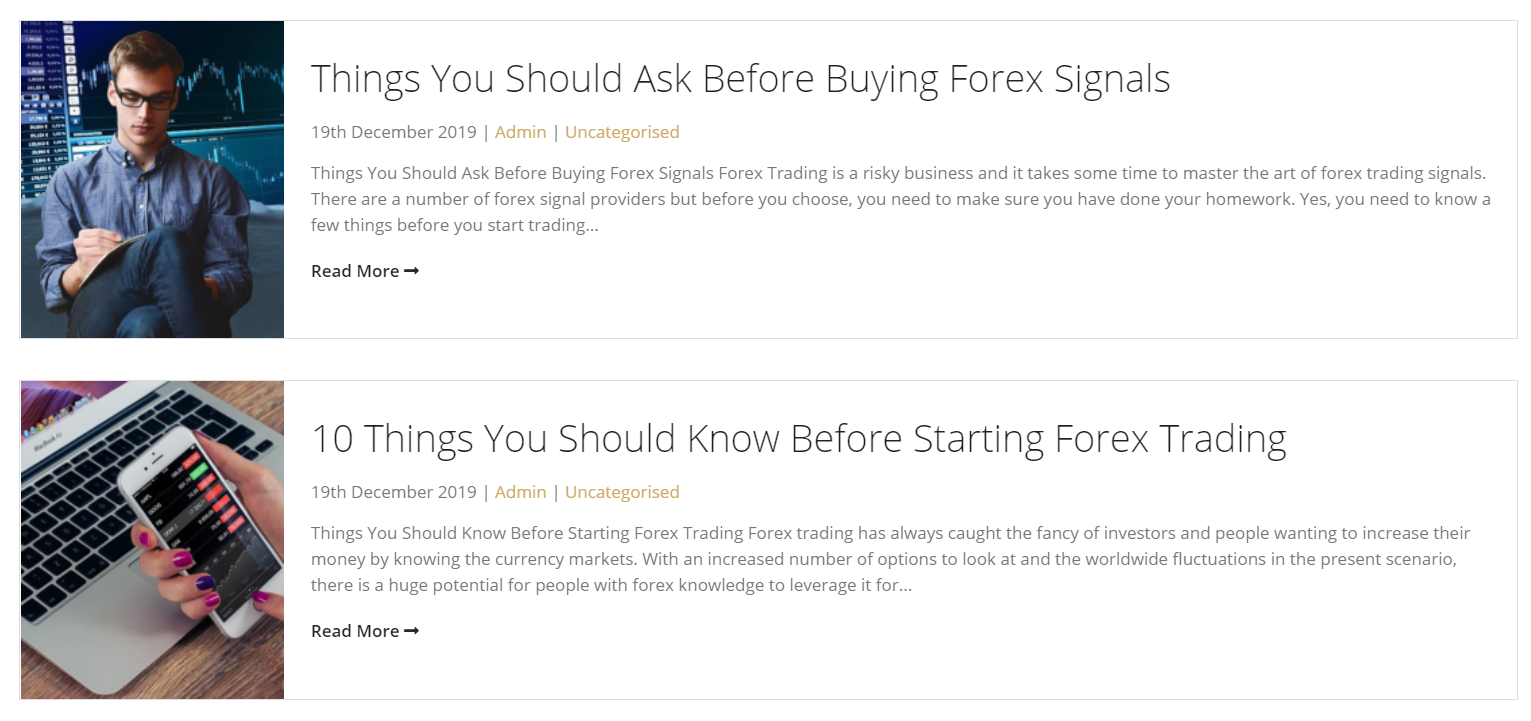 All their news was several half a year old SEO articles.
Results of given away signals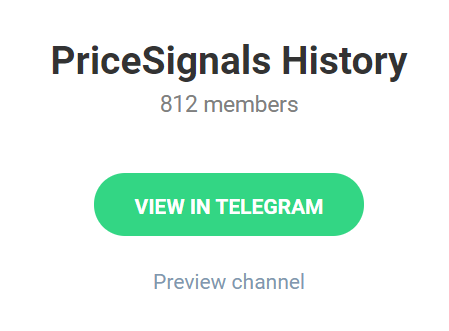 The service doesn't have its own 3rd-party verified account of Myfxbook or FXblue sites but has a Telegram channel with weekly/monthly results.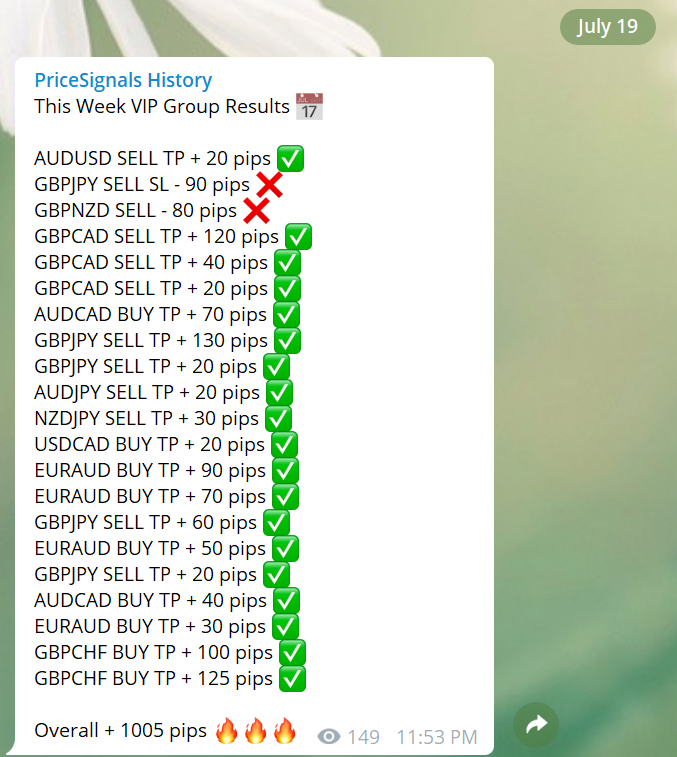 The post has been viewed 149 times. This channel is not that popular as a free one.
Pricing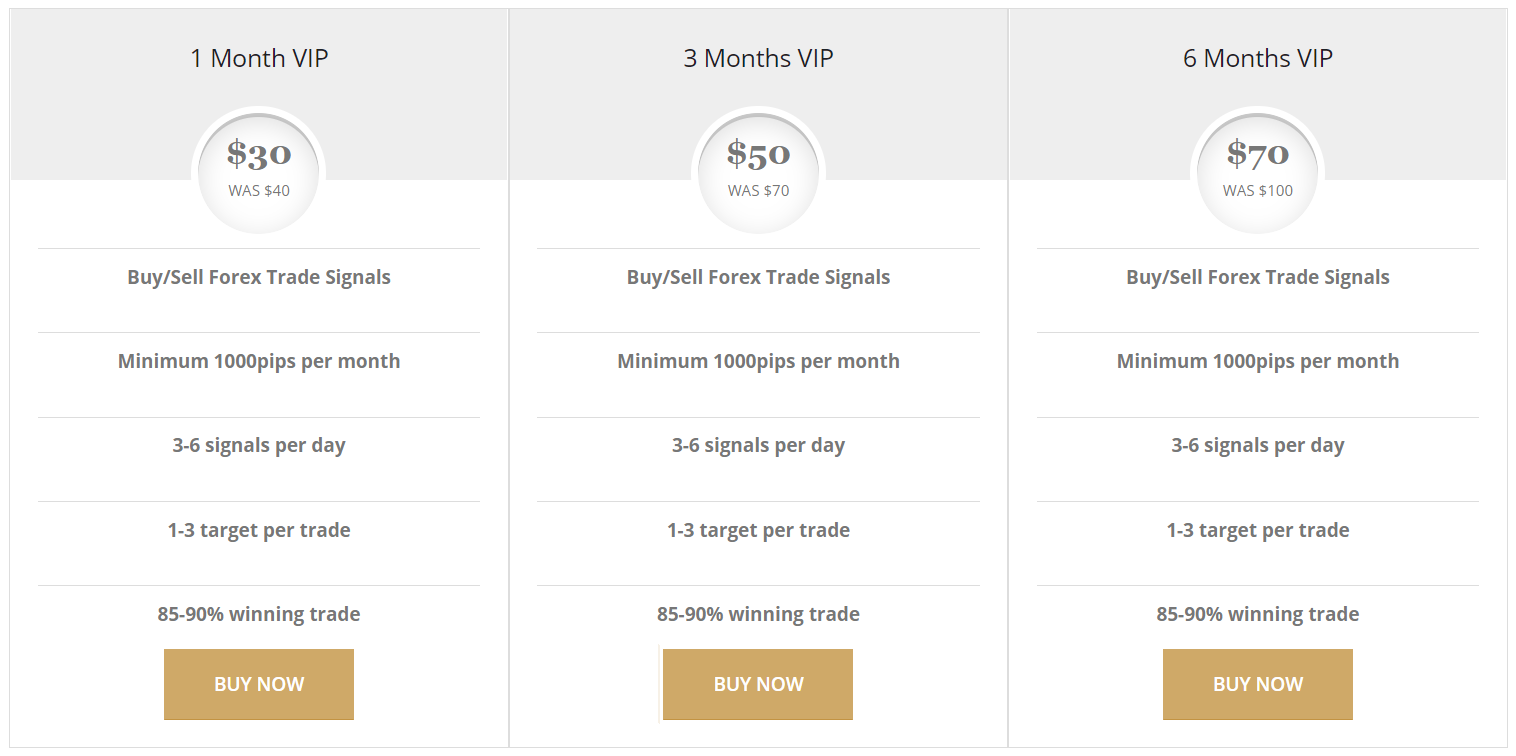 There are three packages on the board. For 1-month VIP packages, they ask $30 with $10 OFF. We'll receive Buy/Sell Forex trade signals. We're able to expect a minimum of 1000 pips monthly. The average signal's frequency is 3-6 ones daily. Every trade can be enhanced by from 1 to 3 targets. The win-rate we can expect is between 85% and 90%.
The next package is a three month one that costs $50 with $20 OFF. The half a year subscription will cost $70 with $30 OFF.

They promote the XM brokerage company like many others but we couldn't find any info about free signals if we register on it.
Telegram channel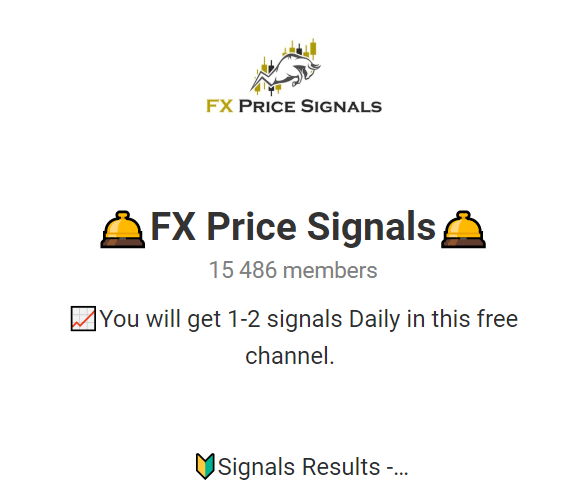 The common channel with free signals has an outstanding number of members (15486).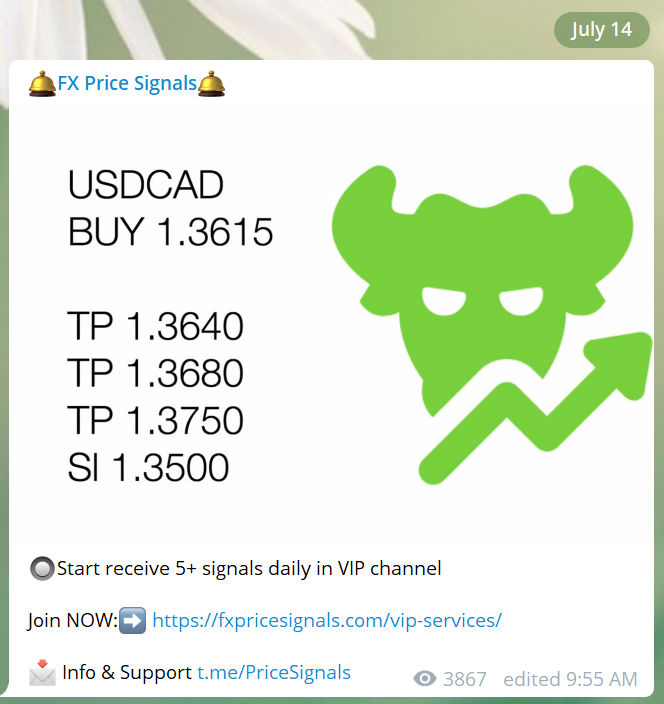 There are little signals during a week. The common signal includes a symbol, direction, entry price, Stop Loss, and several Take Profits.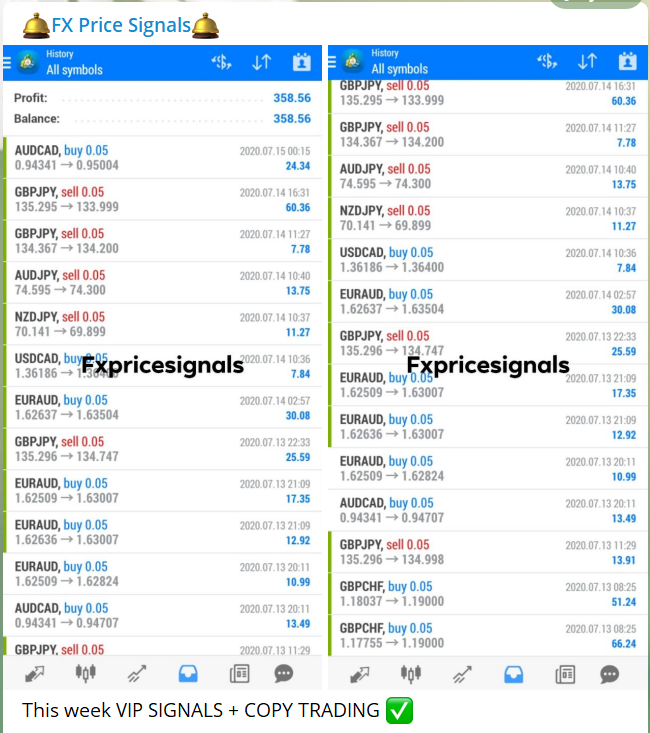 The channel includes info about the trading results of VIP signals.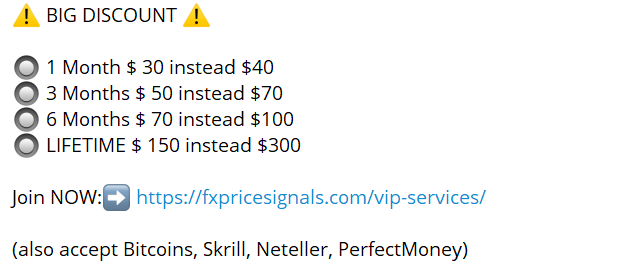 There are some promotional and commercial posts. As we can see, the lifetime subscription costs $150 with $150 OFF but following the link we couldn't find this package.