FXLeaders provides signals and other intel to the Forex-related community. The company has much negative feedback on Trustpilot. So, many clients couldn't succeed with its signals.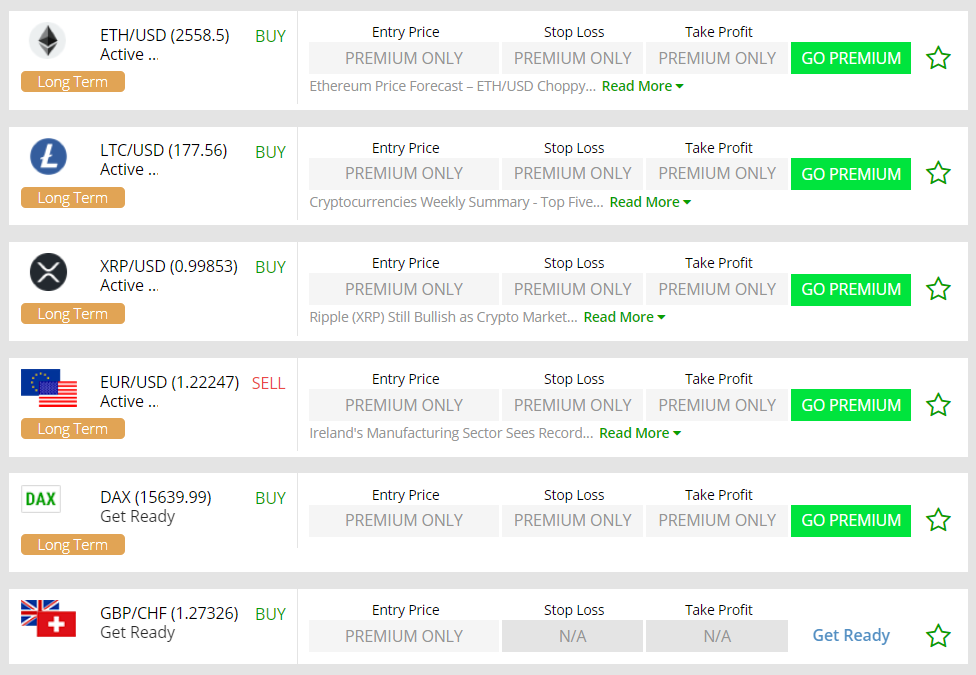 We have a list of active signals currently. We can get a premium subscription to know their Stop Loss and Take Profit levels.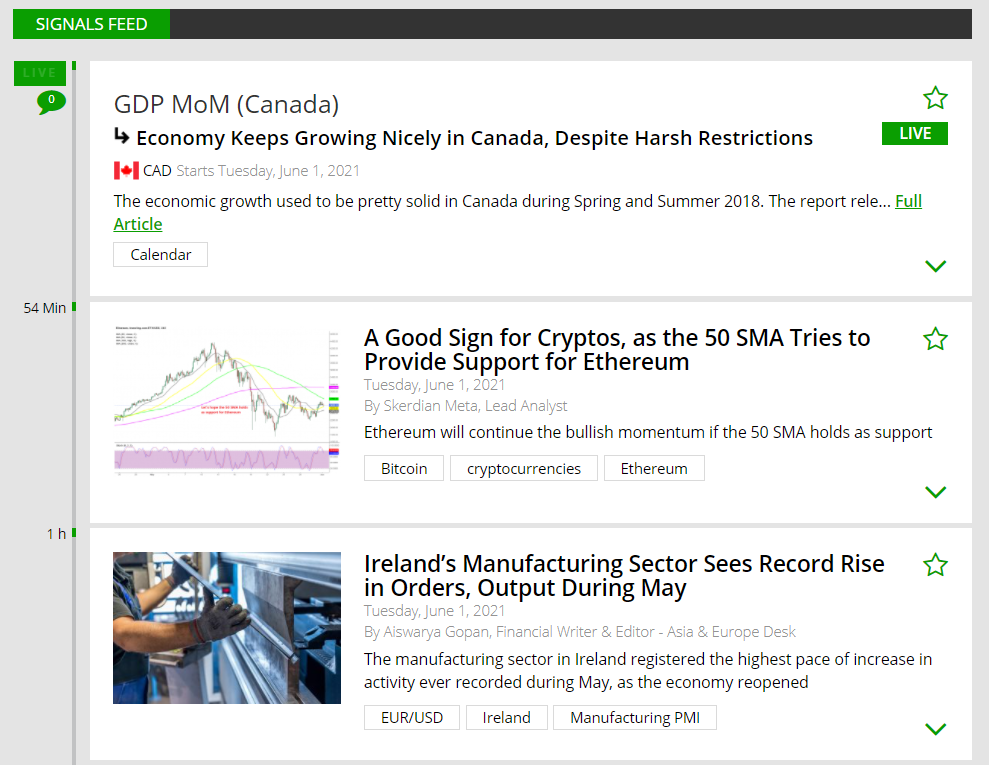 The site has a news feed. We can note some trading ideas with charting published.
FXLeaders Features
The presentation includes many explanations where some of them are just SEO texts:
The signals are generated by real traders.
There are many indicators used to spot trading opportunities: "technical indicators which are followed very closely by our experts alongside with a fundamental analysis of the market and trend. 'Support and Resistance Levels', 'Fibonacci Levels', 'Bollinger Bands', 'Breakouts', 'Moving Averages', 'Oscillators' (trend determiners), and 'Stochastic Lines' (overbought/oversold indicators) are the technical indicators."
We can get these signals "for free."
We have to follow the vendor leads and register a demo account first to be sure of the signals.
The signals can be delivered via a site, email, or phone.
We have to fill them up asap.
The signals can be for GBP/USD, USD/CHF, USD/JPY, and EUR/USD, according to the devs statements.
We can copy these signals via the copy-trade software.
The signals are delivered with the same format: Symbol, Current Status, Direction, Entry Price, Take Profit, and Stop Loss.
We're allowed to close the orders manually.
All signals have technical and fundamental analysis behind them.
The swing (long-term) signals can be available for those who subscribed for premium.
These signals have Take Profits at 80-250 pips each.
The developers mentioned that swing signals involve higher risk because they require more margin to keep these orders in drawdowns.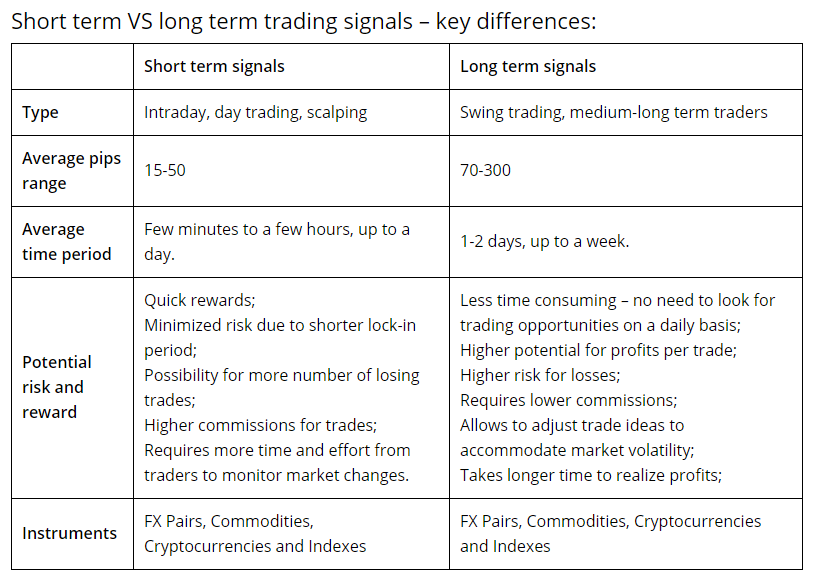 We have a table with explanations of differences between short and long-term signals.
Pricing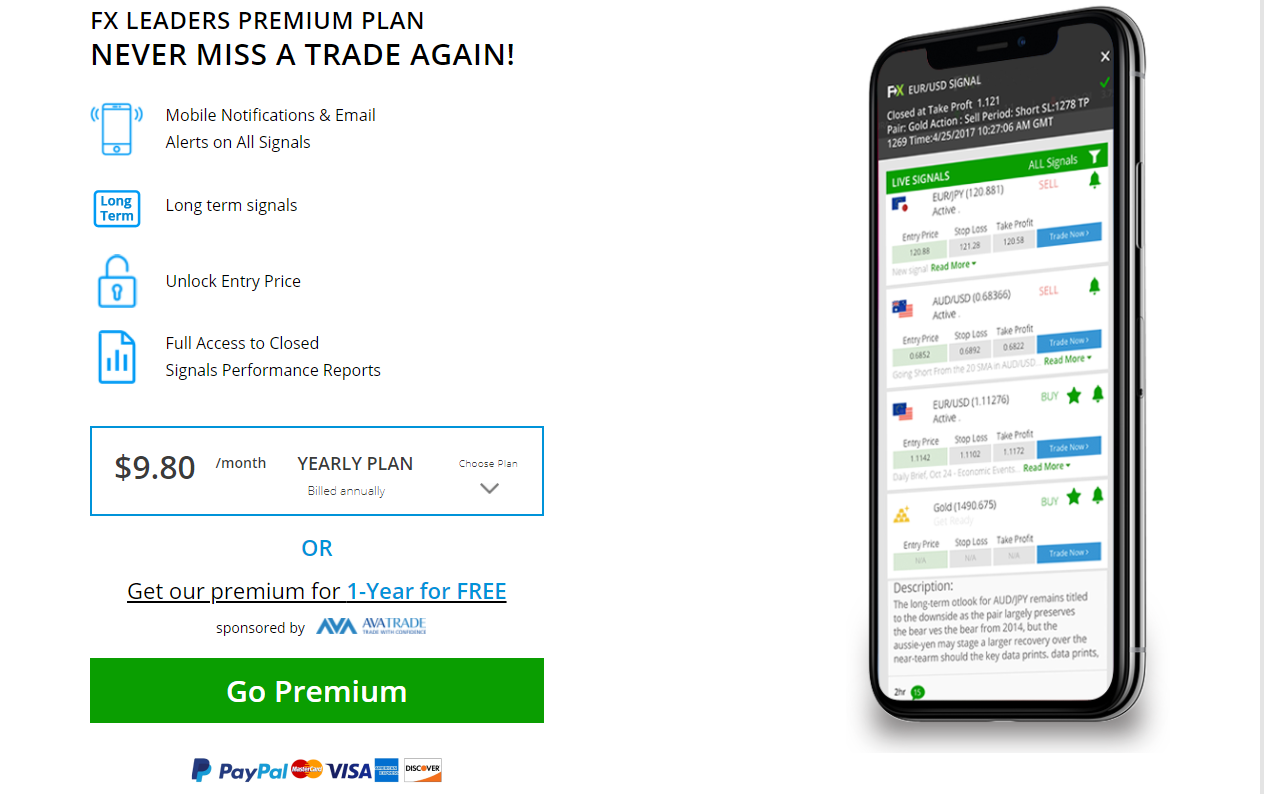 We have an annual offer provided for $9.80 monthly. So, the total price is $117.60. The package includes notifications, Entry Price, Take Profit, and Stop Loss levels, and access to signals reports.

The free 12-month subscription is not free. We have to register a real account and deposit it at $250 on AvaTrade. After the confirmation, we're good to go.
How it works
We receive signals via email, notifications, or through their site. After that, we have to fill them in a hurry in our terminal. That's it.
Trading Strategy
There are Trend, Price Action, Support and Resistance, and BreakOut strategies.
They provide signals for all symbols available in the terminal and cryptos.
The time frames don't matter because they are signals.
Trading Results
The presentation doesn't include backtest reports which we could check. It's a solid drawback because we don't know how introduced strategies were tested.
The presentation includes some joke sheets with information on how many pips were gained. We have no idea why that data wasn't proved by verification sites like myfxbook, fxblue, fxstat, or MQL5.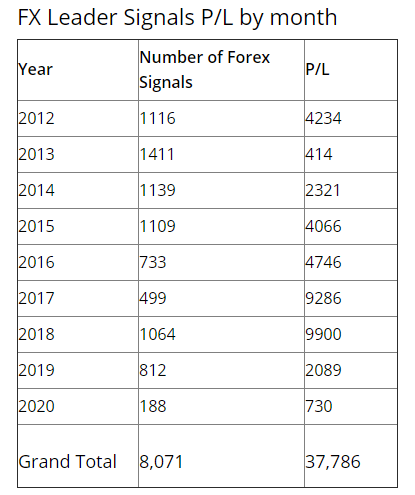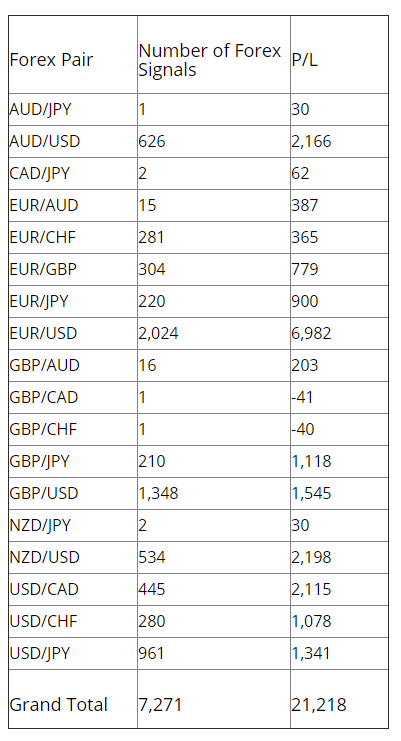 It looks like a bad joke to discuss numbers that can be easily changed in a minute. The most profitable symbol is EUR/USD, with 2024 deals traded and 6982 pips of profits.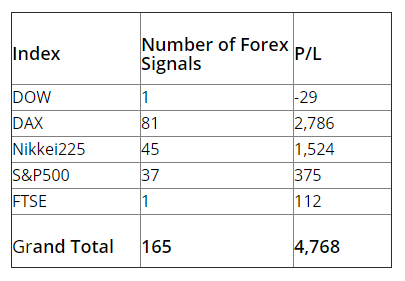 DAX is the most traded index – 81 deals and 2786 pips.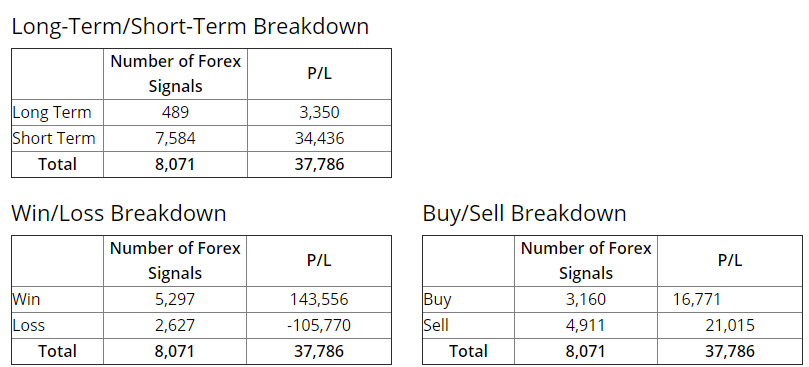 We may note that the most signals are Short Term (7584) than Long Term (489). The win rate is far from being acceptable. There were 2627 deals lost, and 5297 deals won.
Customer Reviews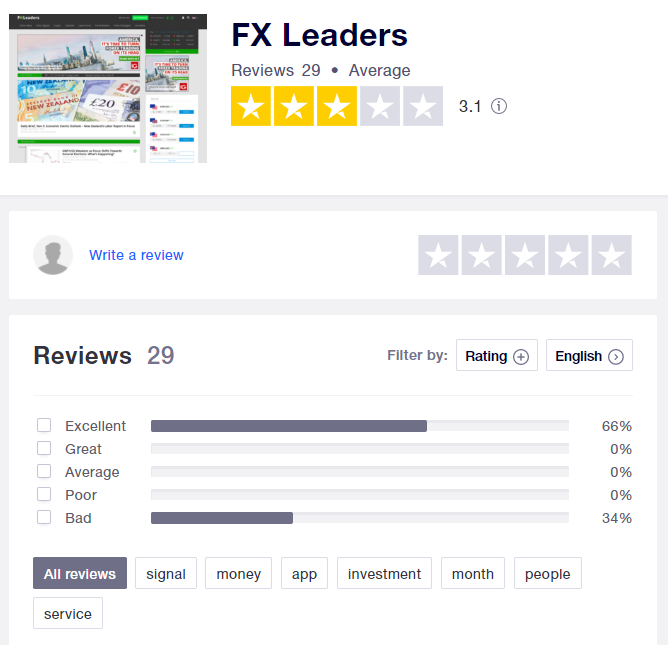 FXLeaders runs a page on Trustpilot. The rate is 3.1 (was 3.0) based on 29 testimonials. Thirty-four percent of clients hate this service.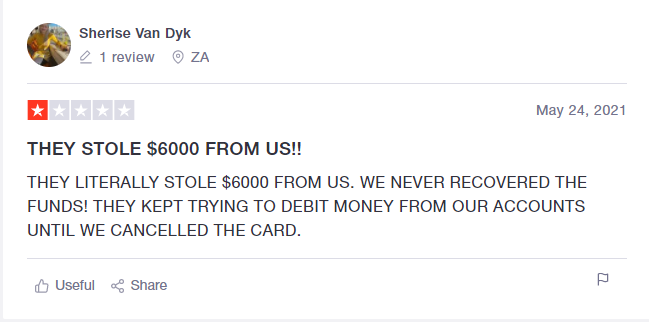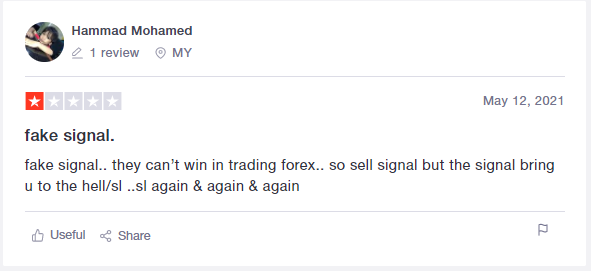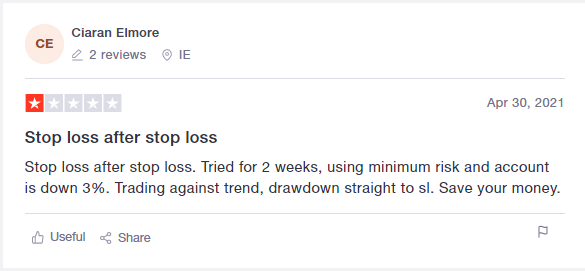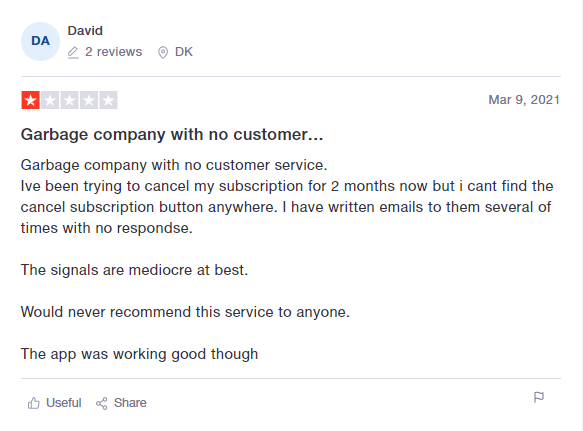 People have noted many problems like trading against trends, experiencing big losses, consistently reaching Stop Losses, random trading, and low accuracy rate.