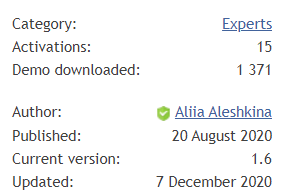 We'd like you to read a review of a Gen X robot. This expert advisor was designed and published by Aliia Sleshkina on August 20, 2020. The last update (1.6 version) was uploaded on December 7, 2020.
Gen X Features
The robot has many various features:
Gen X trades fully-automatically.
It works on a self-built price channel.
It can be run only on the Metatrader 4 platform.
The developer provides the robot's settings. We should work with these parameters:

StopLoss = 600
TakeProfit = 600
AutoLot = true
Lot = 0.01
Risk = 1
Slippage = 60 (the number of slippages is high for effective trading)
Magic = 100500.

We have to set various Magic numbers for other pairs.
The EA can work only on 5-digit chart brokers.
Pricing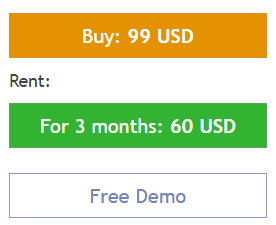 The robot costs $99 for a copy. The vendor didn't support it with a money-back guarantee. We can download it for free to check settings and other parameters. There's a three-month rent option for $60. Purchasing it, we can rely on support via the MQL5 site, updates, and upgrades.
How it works
The EA trades automatically for us on the M30 time frame, working with three currency pairs. There's no need for human intervention.
Trading Strategy
The robot has a specific strategy:
Gen X's system is based on an autoregressive model that's featured with a K-Arima algorithm and an integration of k coefficients.
The EA can identify breakout patterns and open trade in the breakout move direction.
The robot works GBP/USD, EUR/USD, and AUD/USD.
It uses Martingale to make more profits and recover after significant losses.
Gen X works on the M30 time frame.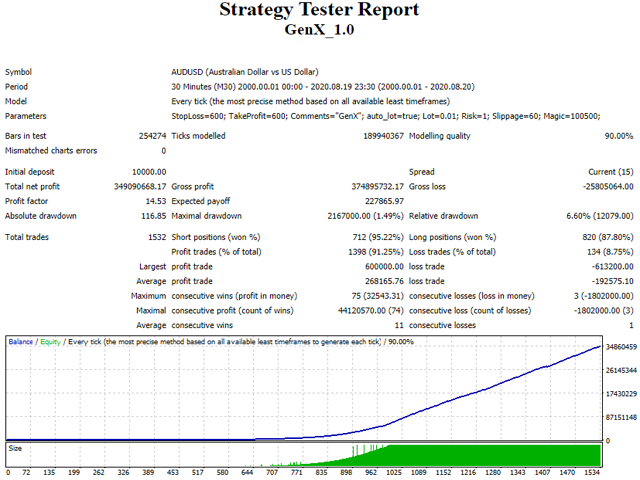 There's an AUD/USD backtest. It was performed on the M30 time frame. It used over 20 years of data. The modeling quality was 90% with a 15-pip spread. An initial deposit was $10000. The total net profit became $349.09M. The Profit Factor was 14.53. The robot traded 1532 deals with 95% of the win-rate for SELL and 87% of the win-rate for BUY.
Trading Results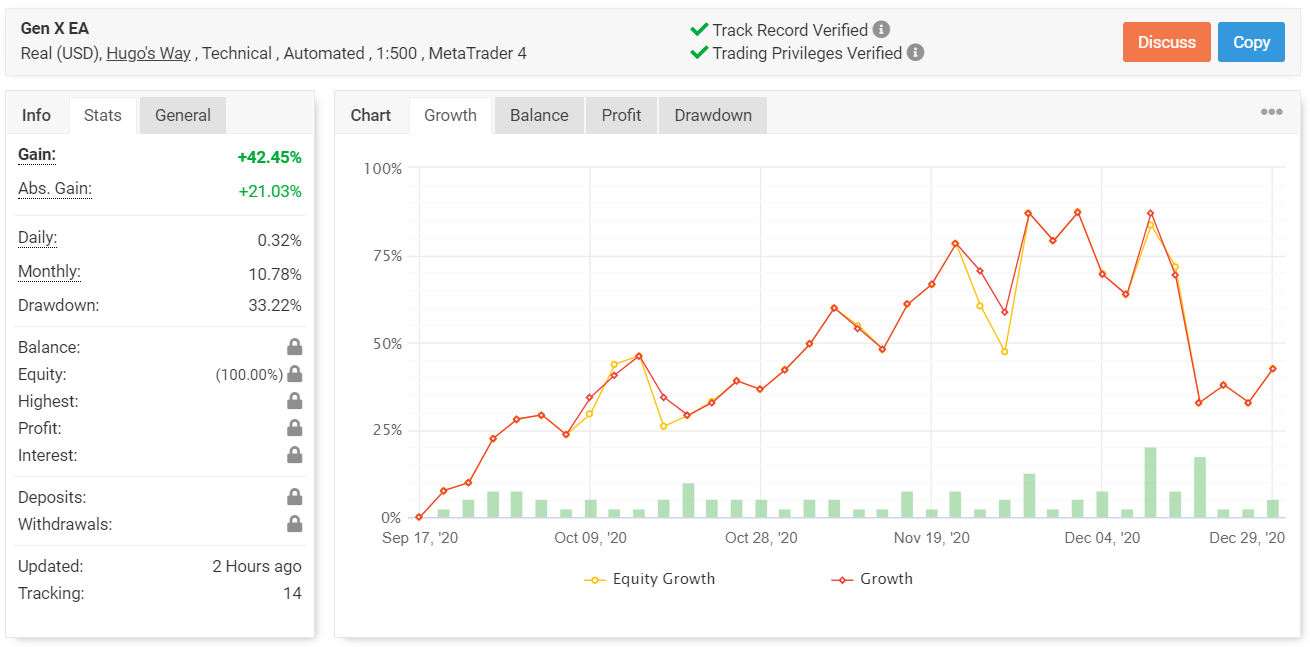 We have a real USD account on Hugo's Way broker. Gen X works automatically trading with 1:500 leverage on the MetaTrader 4 platform. This account has a verified track record. It was created on September 17, 2020. Alas, we don't know the number of funds on the deposit. Since then, the absolute gain has become +42.45%. An average monthly gain is +10.78%. The maximum drawdown is high and amounted to 33.22%. The account is tracked by fourteen traders.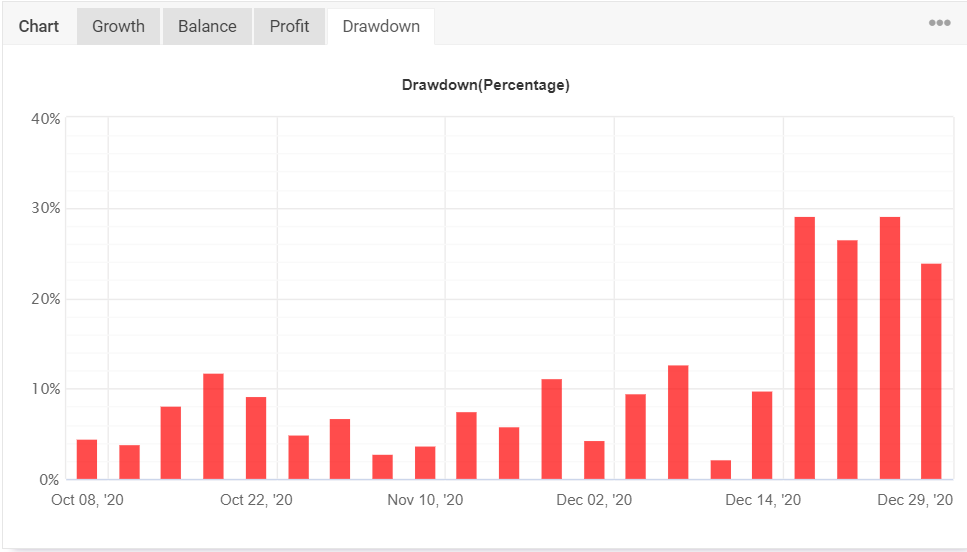 The robot went into a big and systematic period of drawdowns.

The robot closed 41 deals with 307.1 pips. An average win is 46.85 when an average loss is -60.73 pips. Gen X traded only 0.79 lots. An average win-rate is between 60% and 66%. An average trade length is one day. The Profit Factor is 1.29.

It trades three currency pairs, but only EUR/USD is profitable in pips (412.0) and has a good win-rate (86%).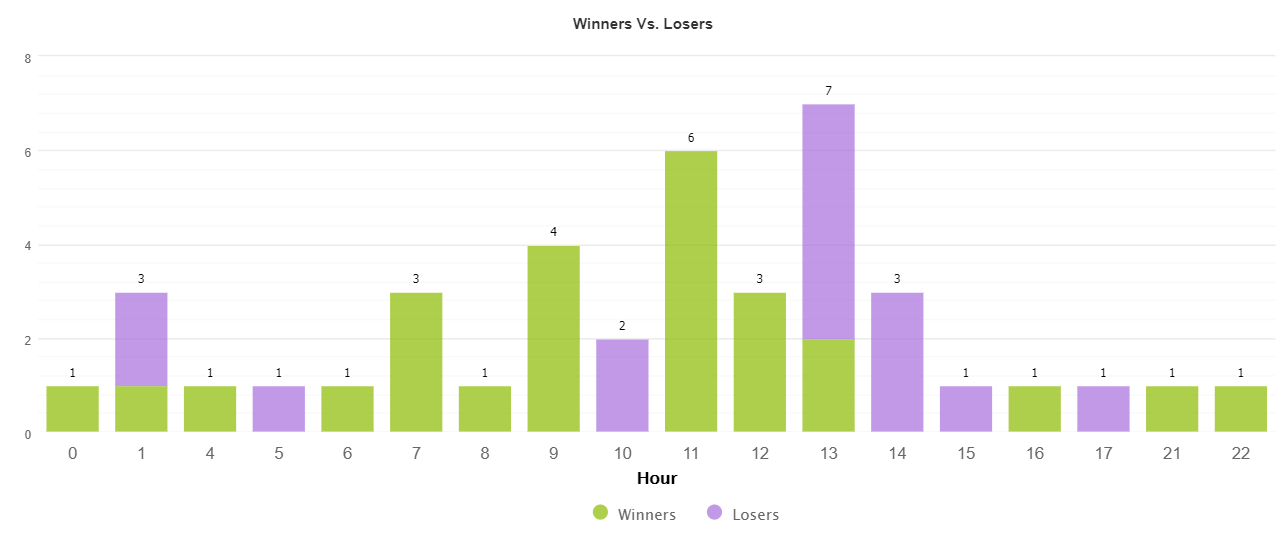 The robot trades during European trading hours.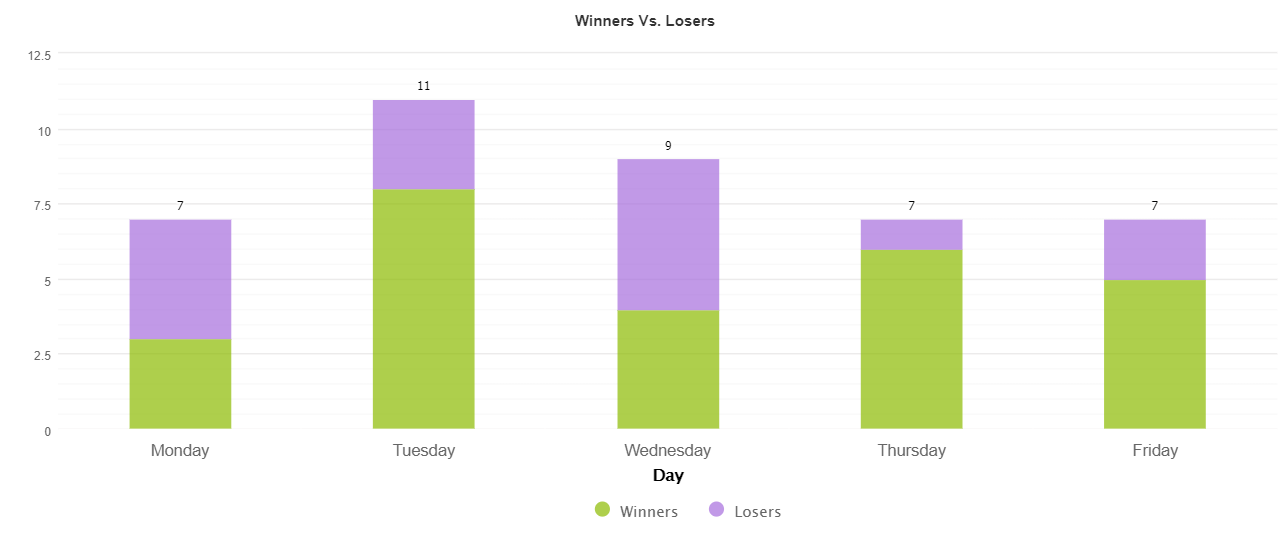 Less-traded days are Monday, Thursday, and Friday (7 deals each).

Gen X runs the account with insane risk to the balance. For losing 10%, it has to lose just a single deal.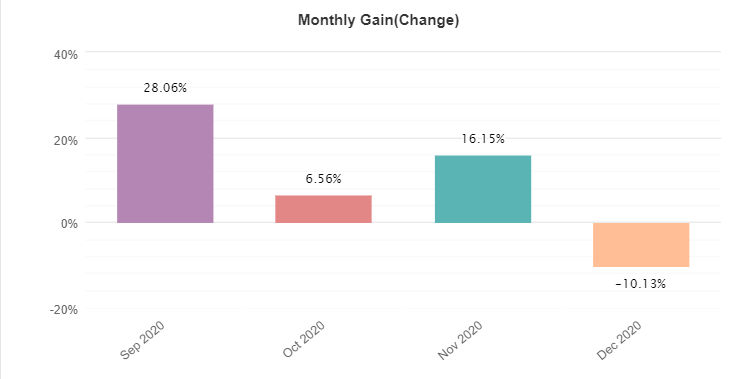 As we can see, December 2020 was closed with solid loss.
Customer Reviews


Many customers experienced huge losses and a weird robot's behavior.


People noticed that the EA trades quite randomly and can't provide stable incomes.
Other notes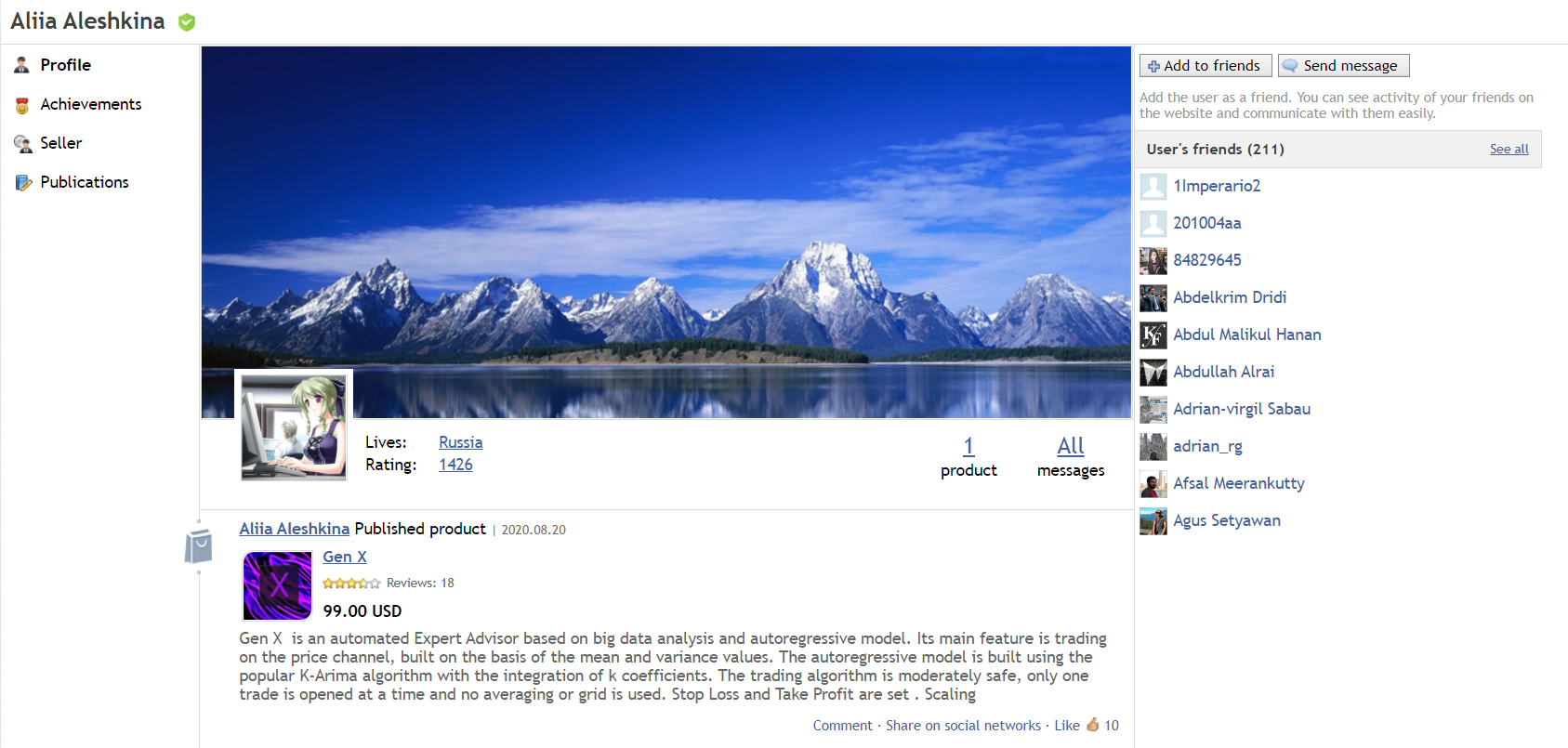 The vendor from Russia has only this product on the board. She has a 1426 total rate and 211 friends on the list.