For traders in search of a gold scalping system, Gold Scalper Pro assures an effective and profitable solution. Promoted by FXautomater as one of its successful FX robots, this ATS trades on the XAUUSD pair.
The vendor states that this system uses a proven trading strategy tested for over 15 years. FXautomater specializes in creating fully automated FX robots since 2009 and the team of developers and traders have a collective experience of over 15 years in creating automated and hybrid products.
We could not find a location address, phone number, or other related details indicating a lack of vendor transparency. For support, an online form is the only method present. The inadequate support and lack of vendor transparency make us suspect the reliability of this FX robot.
Finding the right system for your trading can be an uphill task as you need to look into various factors like the strategy, performance, price, etc. To make your search for a viable FX robot, have a look at our best Forex robots list.
Gold Scalper Pro overview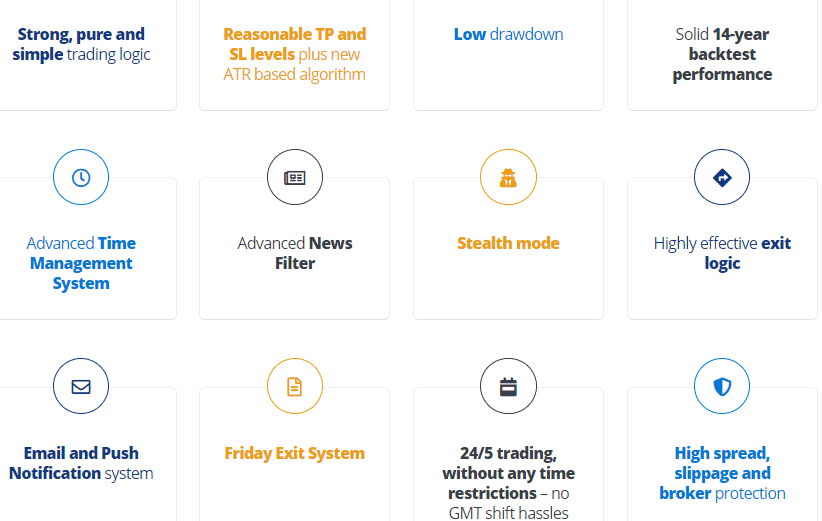 According to the vendor info, this scalping robot is not a curve-fitted system using numerous parameters. It does not use risky approaches like the grid, Martingale, etc. The main features the vendor focuses on in this FX EA are:
Use of a strong, simple, and pure trading logic that includes reasonable TP and SL levels and a new ATR-based algorithm.
Use of advanced news filter, time management, exit logic, Friday exit system, and stealth mode.
Alerts sent via email and push notifications.
Protection from high spread, slippage, and unscrupulous brokers.
Hassle-free 24/5 trading without time restrictions.
The vendor provides backtests done over 14 years and assures a low drawdown.
In addition to the automated method, the vendor also offers manual trading which the FX robot manages automatically. But manual trades are not allowed in the case of bad market conditions.
Pricing

To start trading with this scalping system, you need to pay $97. The package comes with one real account and three demo accounts. Other features the vendor promotes include 24/7 technical support, lifetime updates, and a 60-day money-back guarantee. A detailed user guide that includes tips on using the system, optimization, and configuration of the software is also present. When compared to the price of competitor systems the price of this FX robot looks affordable.
How it works
As per the vendor, this EA uses the scalping strategy with a reasonable SL and an effective trading logic for entries and exits. For an account balance of $1000, the vendor recommends using the lot size of 0.01 and 0.1 for a $10k balance. The M1 or M15 chart is recommended.
Trading strategy
This FX EA uses position entry in the direction of distinctive market impulse and a subsequent correction. We could not find further elaboration on the strategy which is disappointing. A few backtests are present on the official site. Here is one of the strategy tester reports.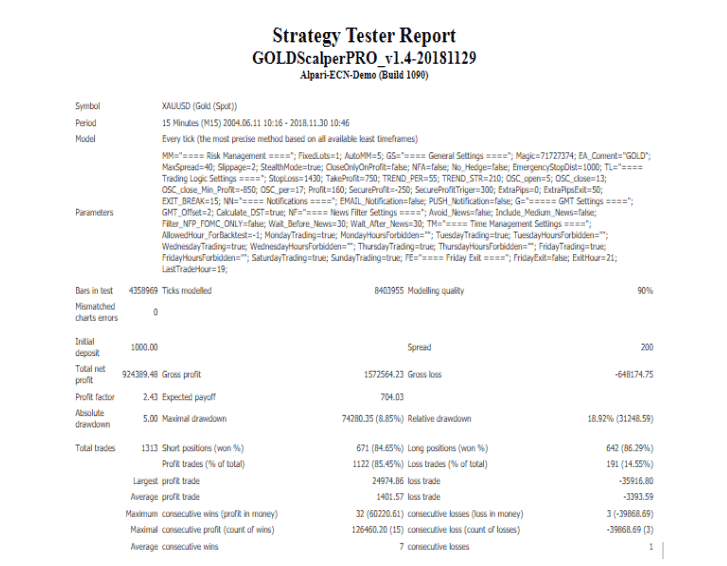 From the above report, we can see the backtest was done from 2004 to 2018 on the XAUUSD pair using the M15 timeframe and the 'Every tick' model with a modeling quality of 90%. A total net profit of 924389.48 was generated from the initial deposit of $1000 for the period with a profit factor of 2.43 and profitability of 85.45%. A total of 1313 trades were executed with a maximum drawdown of 8.85%. The low drawdown and decent profits indicate a profitable system. But since these are based on historical data, we cannot predict a similar performance in the real trading results.
Trading results
The vendor provides a demo USD account verified by the myfxbook site. This account uses the IC Markets broker and an automated trading method on the MT4 platform with the leverage of 1:500.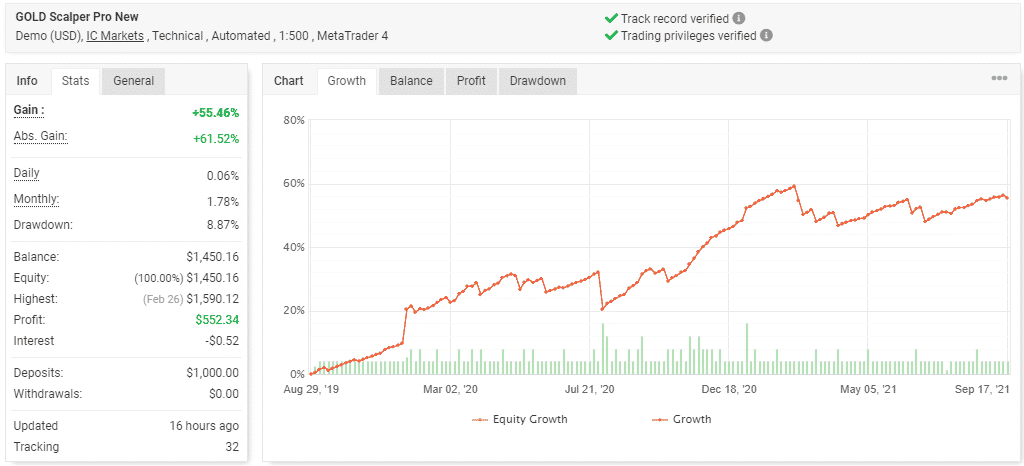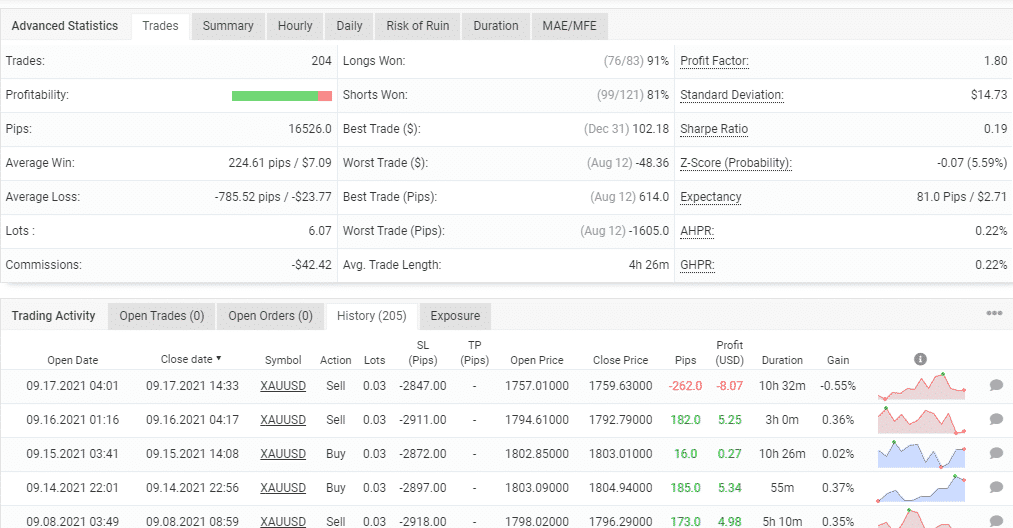 From the results, we can see a total profit of 55.46% and an absolute profit of 61.52% are present for the account. The difference between the two although small indicates a risky strategy. For a deposit of $1000, the live demo account started in August 2019 shows a drawdown of 8.87%. A total of 204 trades have been executed with a profitability of 86% and a profit factor of 1.80. The lot size used is 0.03. Although the drawdown is low, the profits are not high indicating poor performance and an ineffective approach.
Customer reviews
We could not find user reviews for this FX EA on the reputed third-party sites like Forexpeacearmy, Trustpilot, etc. The lack of feedback indicates this is not a well-known system.