Is Gold Signals a scam?
If we trade like this logo is it'll be a disaster. So, we'd like to figure out how good a GoldSignals company is.

It's the first time since forever we see the cut info. What's the reason to break sentences. It's nonsense. Support is very limited and doesn't fit any person outside the UAE. The support is available Sunday-Thursday from 9 a.m. to 5.30 p.m. It's unprofessionally. The team provides signals for traders in currencies, precious metals, global indices, energies, stocks, and cryptocurrencies. We'll be able to subscribe to news and updates.

We don't know how this 25+ years dude can have "a solid background in the Trading Industry." These words "my success", can we see your successful trading results to be sure that at least you're a live person.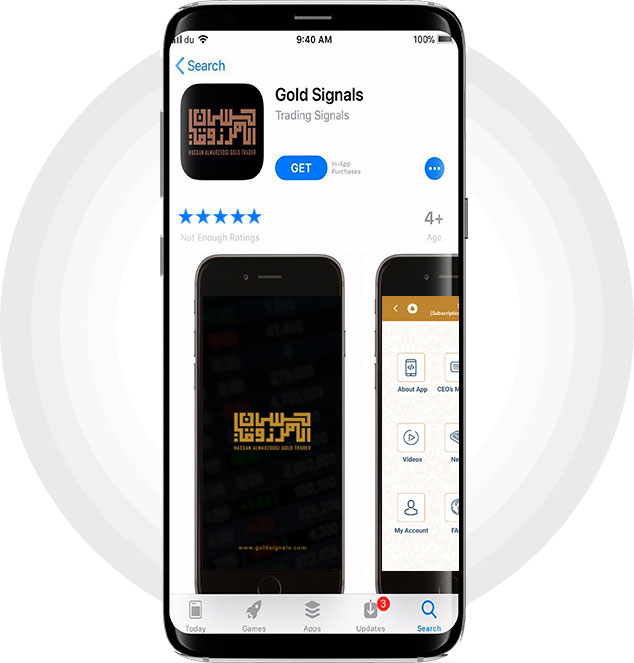 Let's talk about the app features:
Subscribers will receive three types of live trading signals in currencies, metals, indices, stocks, energies, and cryptocurrencies.

Subscribers will receive daily news agenda on time to avoid market risks.

Subscribers can find the user manual for a clear understanding of installation, registration, working, and plan renewals of gold signals application.

The devs provide Technical analysis reports, fundamental analysis reports, and Signal performance reports

24/7 (???) support.

Subscribers will receive technical analysis videos.
The list of benefits we can gain working with GoldSignals:
Receiving live trading signals 

Receiving Gold signals

Receiving range signals

Multilayer filtration for quality signal

Filtration signals through technical, fundamental and risk analysis

Easy entry and exit strategy provided

Favorable risk-reward ratio

Improved risk management

Capital preservation and profit protection

A mobile application, easy to use

No hidden interest enhanced.

Signal performance report

Technical analysis reports and videos

Trade recommendations and advice

News and market view

Online Support

Free trial
Screenshot of a performance report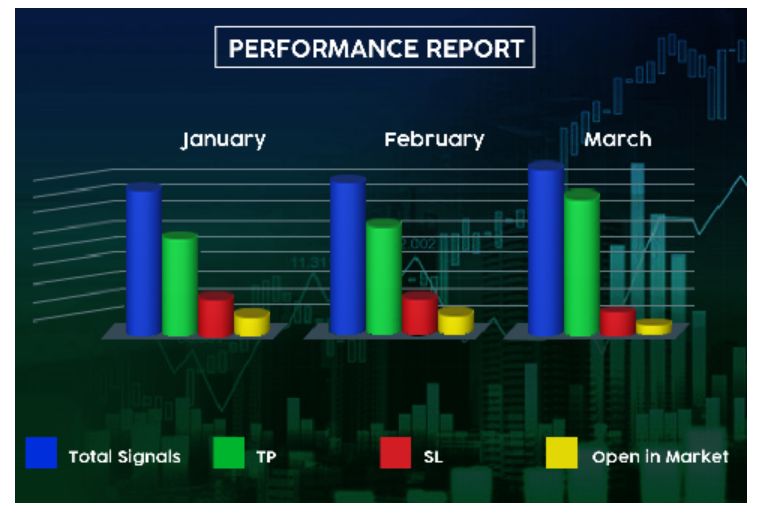 It's everything we've got about signals. Of course, all of this is fake. 
AppStore and Google Play people's reviews

As we can see, there are enough problems with the application itself.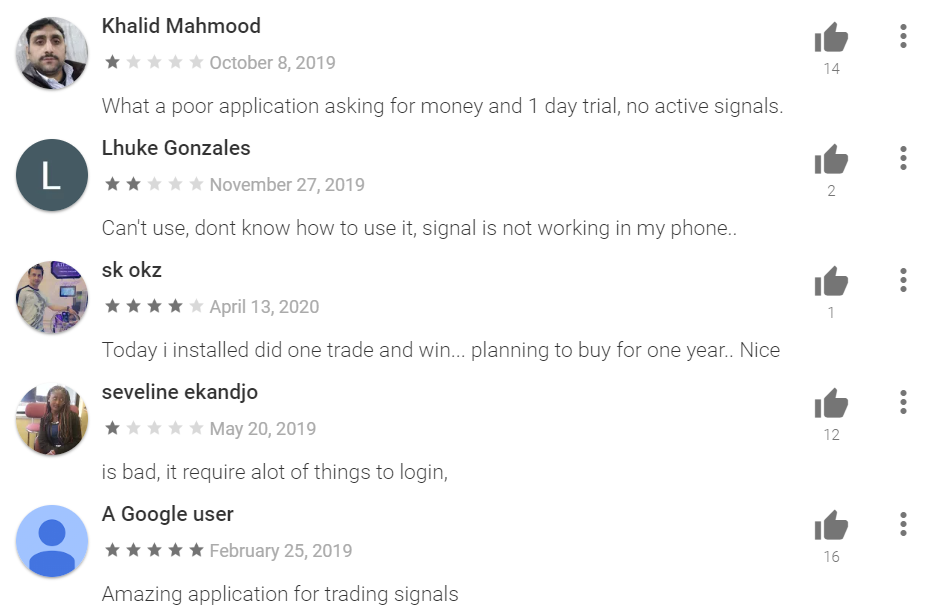 The most negative feedback came from real users. The dev tried to recover the app rate liking it from fake accounts.


If we talk about signal quality, we've got pretty the same rate.

So, the feedback warns us from subscribing and even downloading the app.
Pricing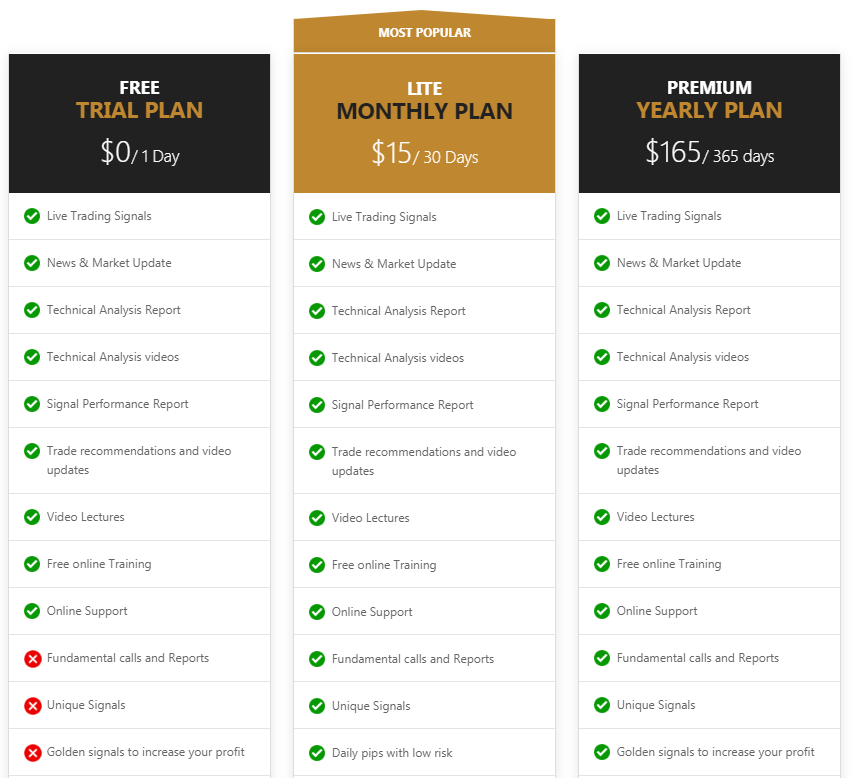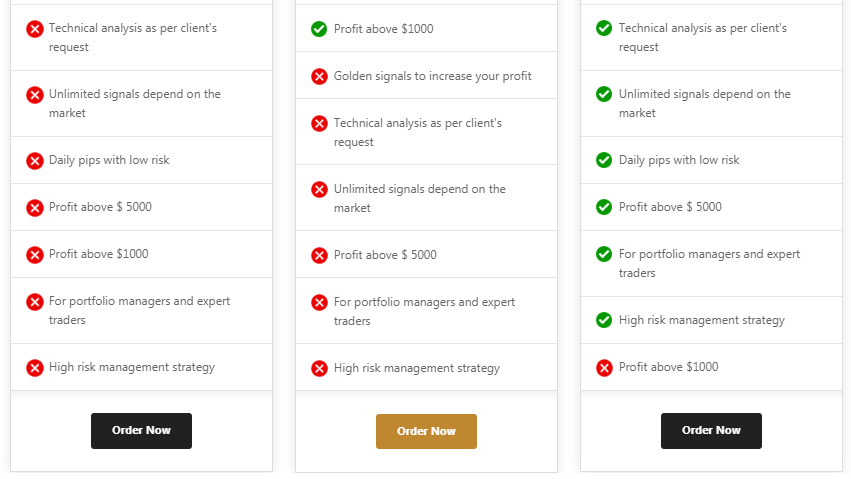 Just a single day for free is the worst trial we've ever seen. For $15 monthly we'll receive unique signals, fundamental calls, and reports, daily pips with low risk how many?), and profit above $1000 (what the hell is it?). For $165 annually we'll receive unlimited unique signals, golden signals, profit above $5000, high-risk management strategy. All these columns are full of nonsense no one trusts.