Golden Coup EA is a robot that works with only a Gold cross pair. The robot can be used on a demo or real account. People can check performance on a demo account first before going live with this robot. Let's check it out.

Roman Erokhin has a profile with a rate of 1767. He developed 8 products and attached 12 accounts with signals. The portfolio has a 4.4 rate based on 49 reviews.
Golden Coup EA features
The presentation includes information about the system's features, details, settings, and various customizations.
The developers inform us that the system can be used for automatic trading.
We can work with acceptable drawdowns of 20% using default settings.
It includes two packs of settings: aggress and standard.
It is featured by a self learning algorithm.
We can work with a price action strategy.
The self-adapting algorithm can handle various market conditions.
The robot doesn't work with strategies like Martingale, Grid, Scalp or Hedge.
The lot sizes will be calculated automatically based on the available margin.
If we purchase this robot, Genius Assets will be delivered for free.
We can work with it on a VPS server to have a better connection with the broker's server.
It follows NFA and FIFO rules.
The dev claims that we can obtain from 30% to up to 200% per month.
An ECN account type is allowed to work with.
We are allowed to work with it on currencies and indices.
It manages placing TP and SL levels on every order.
Pricing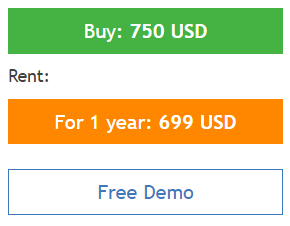 The system can be purchased for $750 for a single real account copy. We have a single rental option available for $699. There's a demo copy, so we can check settings and perform some backtests if needed.
How it works
The robot works with building a tunnel between support and resistance levels. So, it follows the market until it reaches them. Then the system can trade roll backs if the level wasn't broken.
Trading strategy
The robot works with a price action strategy.
We are allowed to work with Gold.
The time frame should be H1.
Trading results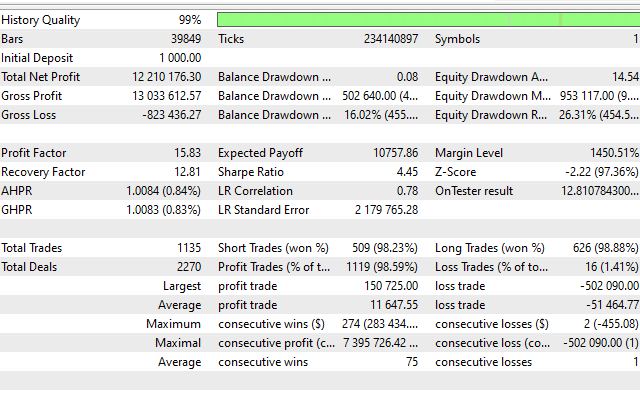 We have the system tested on 99% quality data. An initial deposit was $1000 that has become $12,210,176 of the total net profit. The maximum drawdown was 16.02% when the profit factor was 15.83 and the recovery factor was 12.81. Golden Coup EA executed 2270 orders with a 98% win rate for short and 98.88% for long trading positions.

Golden Coup EA keeps working on a real GrandCapital based account. The leverage is 1:500. The robot works with 78.7% drawdowns and a 106.1% deposit load. It works with moderated risks to the balance. The accuracy is 95.5%. Since the beginning, the robot has managed to generate 73.98% of the profits.

The growth chart looks predictable and smooth.

The advisor works with different lot sizes.

It has performed 22 orders when the best trade is $85.77 when the worst trade is -$0.18. The recovery factor is 2055.06 when the profit factor is 2055.06. An average monthly gain amounts to 31.79%.

Most of the profits were obtained in the long trading direction.
Customer reviews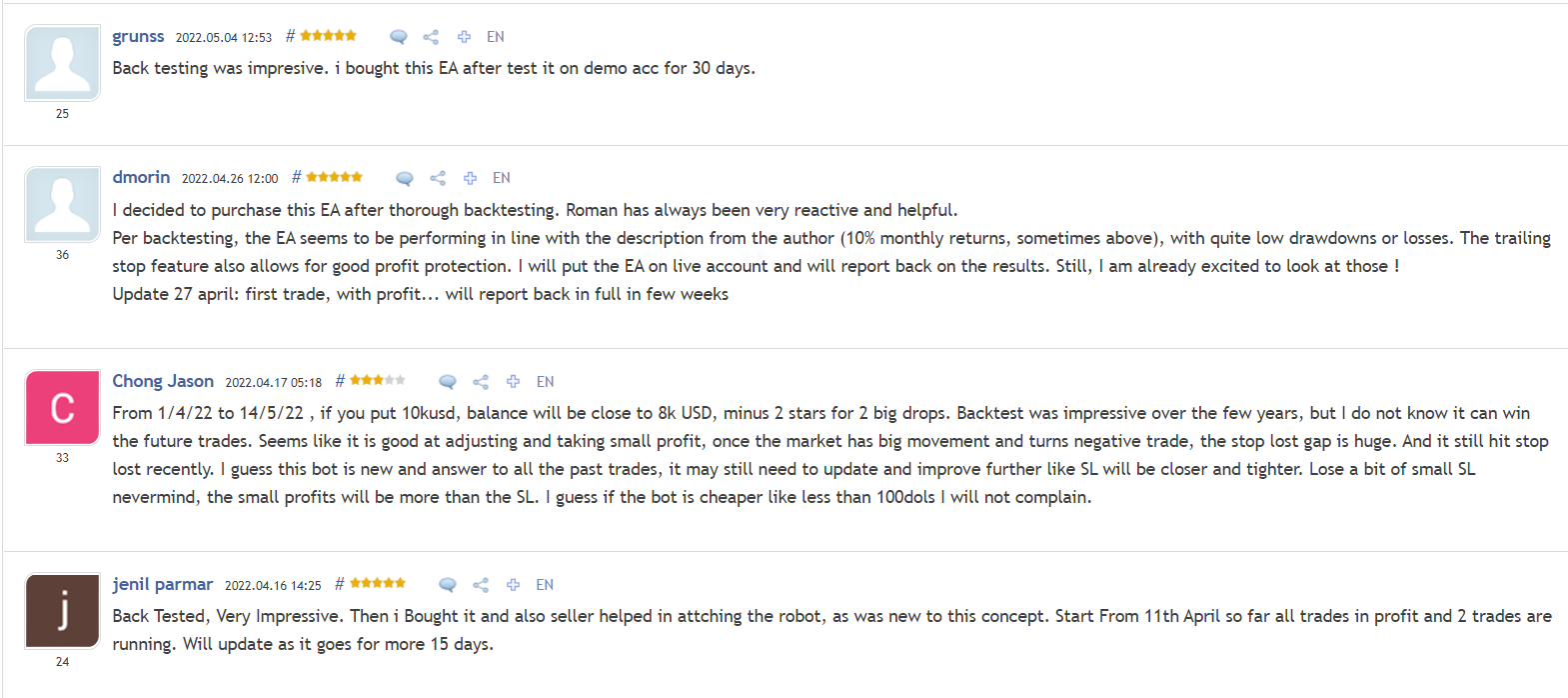 The clients are satisfied with profitability and customer support.