After several seconds on the site, we have a pop-up offer to exchange our email address for a demo version of the EA, investor password, news, updates, and other info.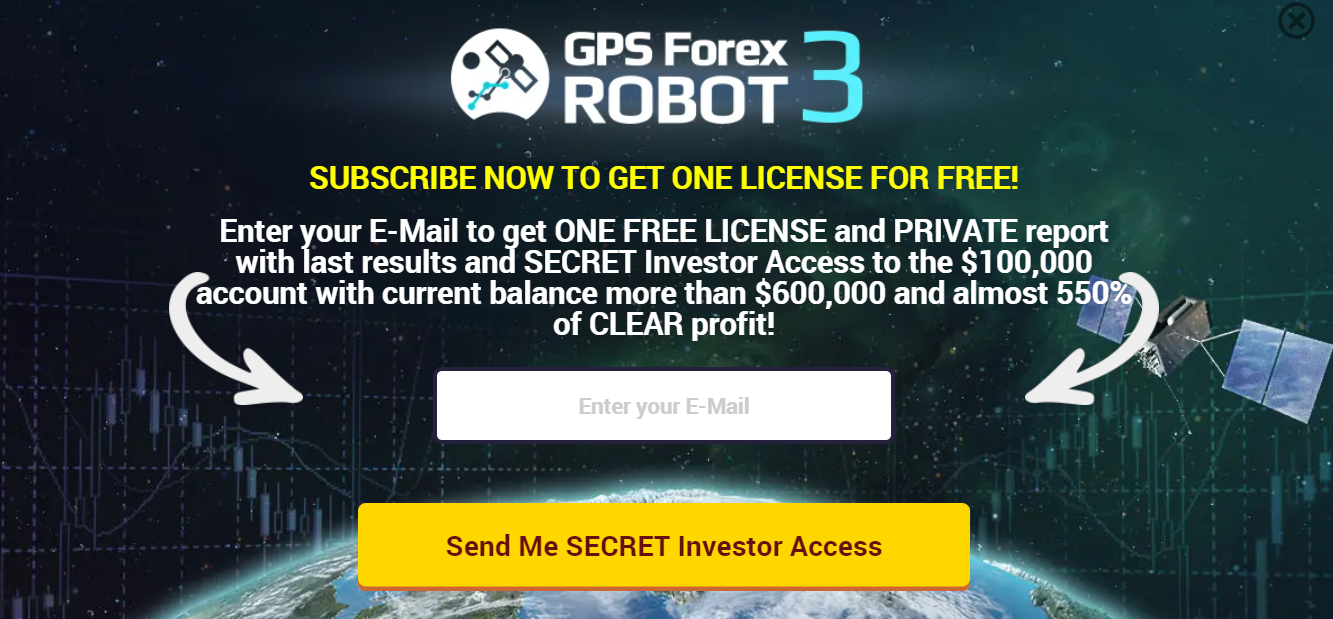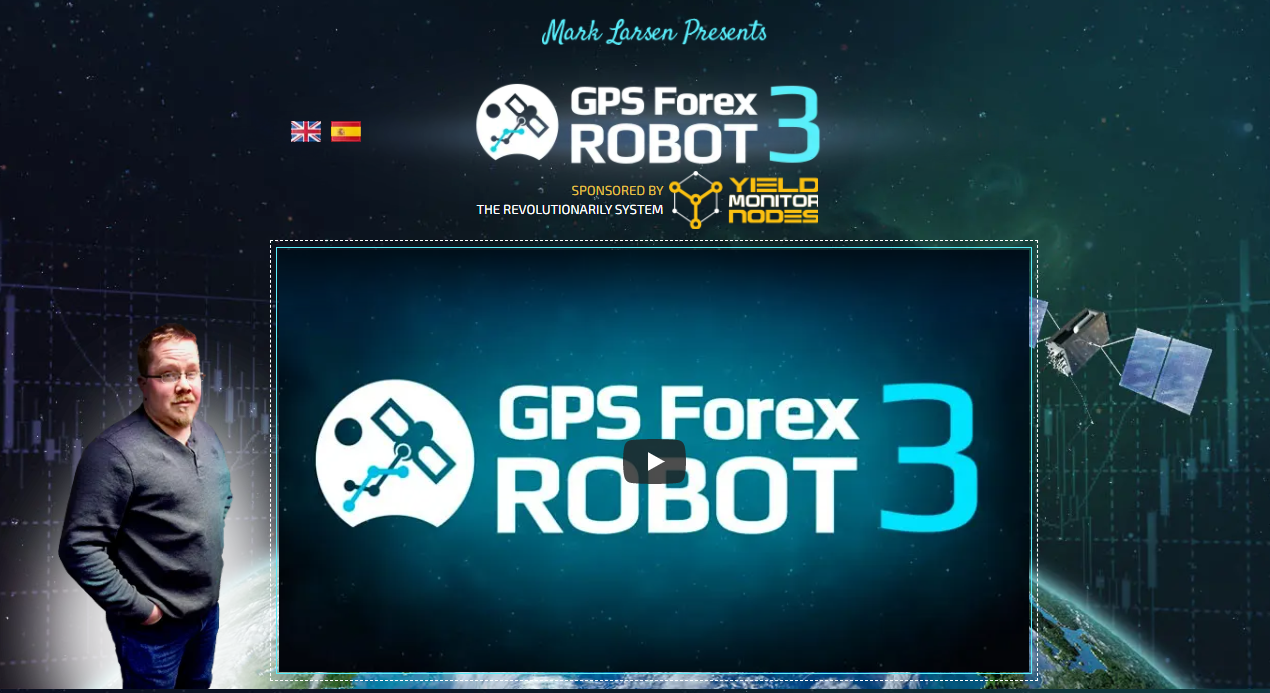 The GPS Forex Robot 3 is a long-live Forex robot market participant.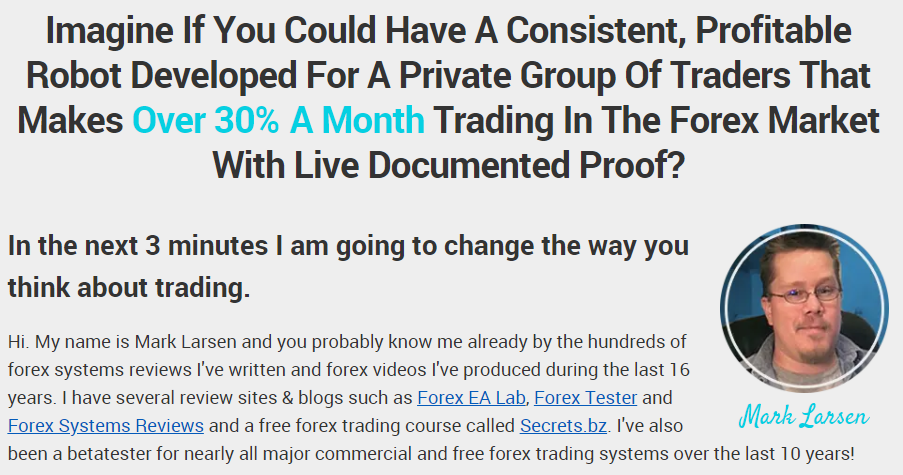 We've got a video and text explanations about Mark Larsen and the system he introduces. He insisted that the system is delivered with proof of trading successes.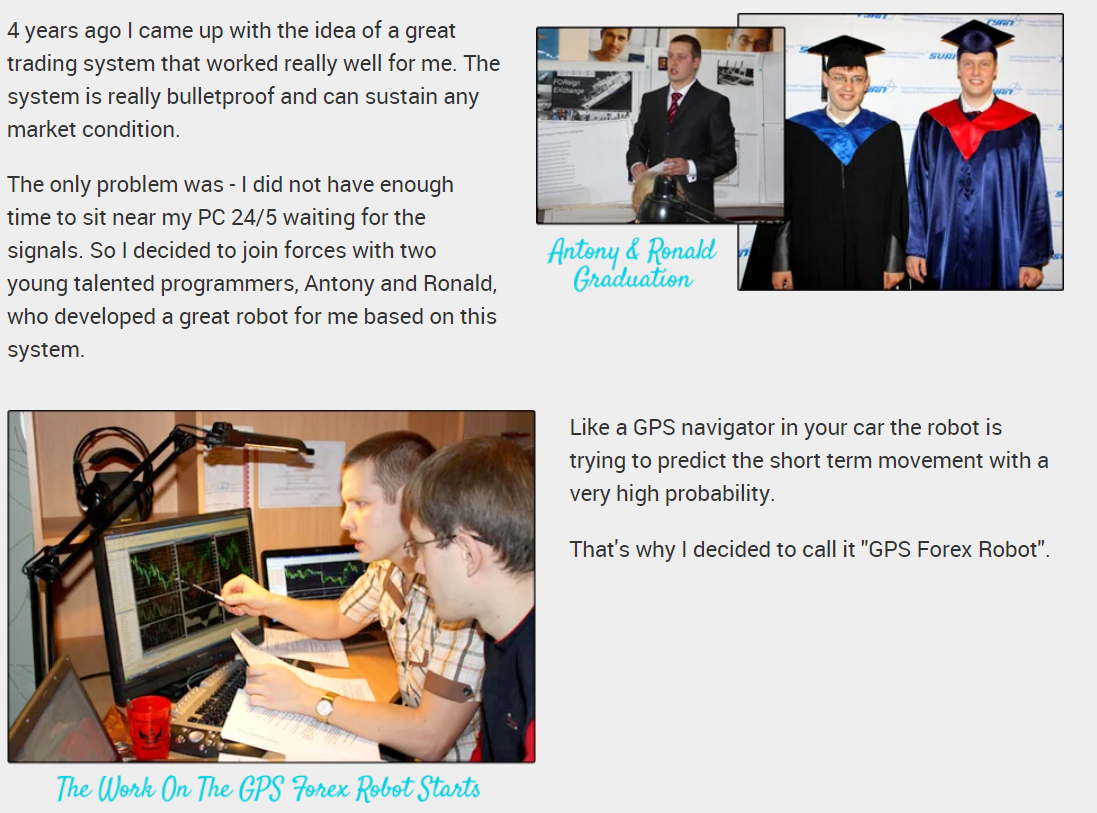 Antony and Ronald worked hard with Mark to create a well-designed robot.
GPS Forex Robot Features
Let's talk about its features:
The robot works automatically on the MetaTrader 4 terminal.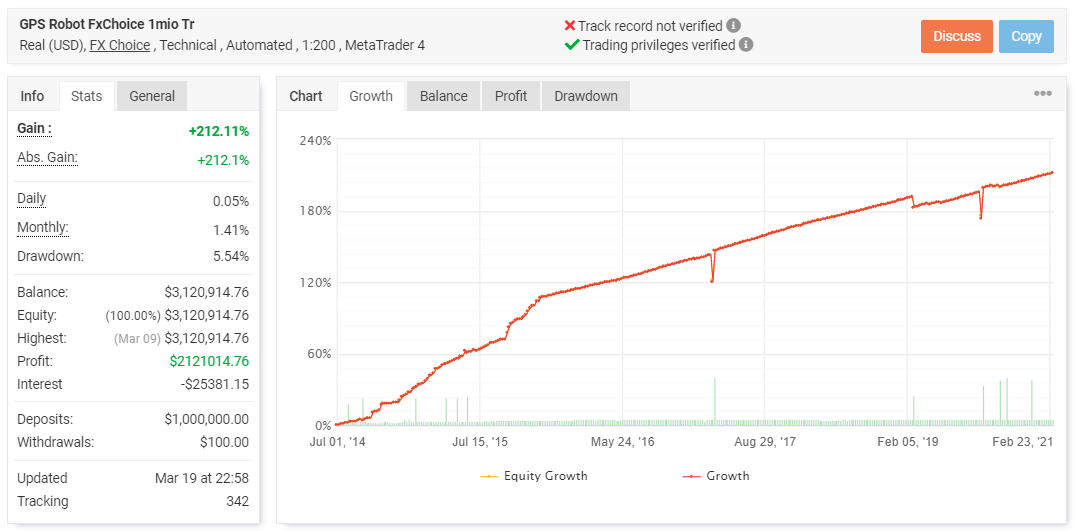 We've got real proof that the system is used by a person who's deposited $1,000,000 in trading via it.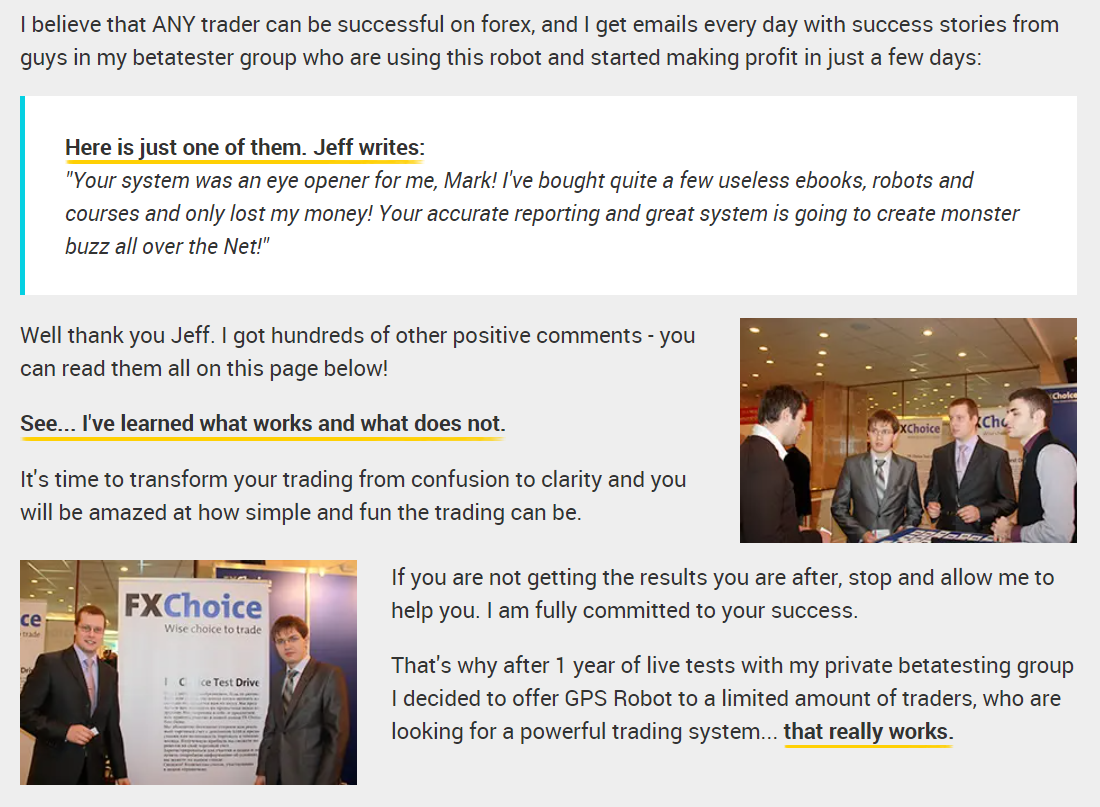 We have many proofs and pictures that those people are real.
We can get access to trading results using an investor password.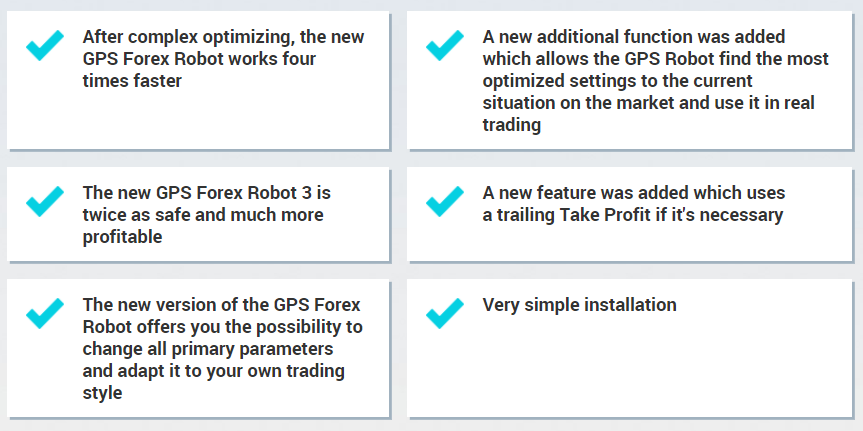 The new 3-rd version of the robot works four times faster.
The system is safer and more profitable.
We can change the main parameters to run our own trading style.
There's a no-name extra feature that allows set Entry Point more precisely.
There's a Trailing Take Profit feature.
The installation is very simple.
A VPS service and an ECN account will be great to use to be more stable.
Pricing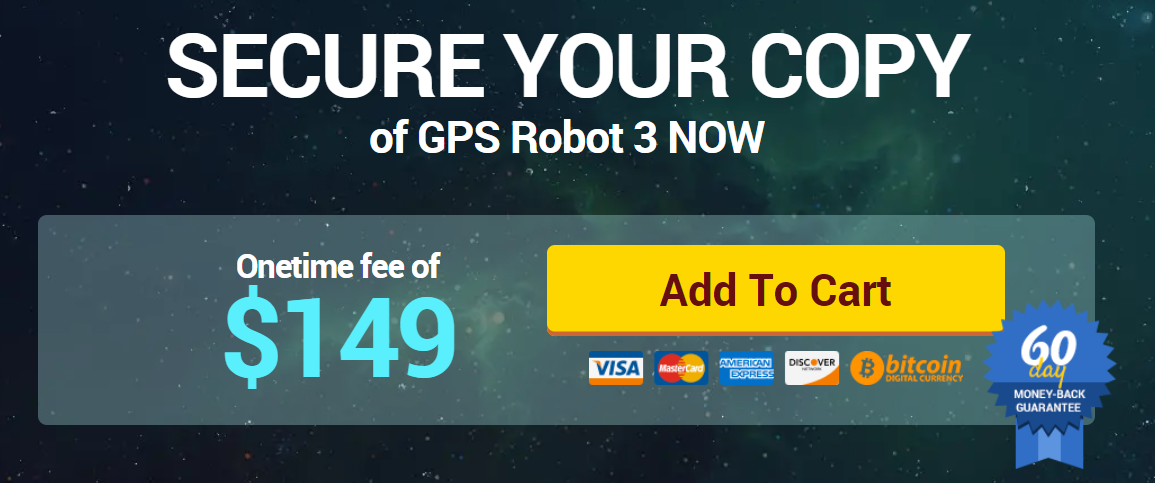 There's a single EA package. The robot costs $149. The package includes the robot itself, a PDF user manual, installation files, an EA's file for direct copying (if needed), access to the member area, and a 60-day money-back guarantee.
How it works
It works automatically.
The system is a set-and-forget trading solution.
Trading Strategy
The robot opens a single trade at 1 a.m. +2 GMT offset for IC Markets.
A reverse strategy allows opening a trade in the opposite direction with increasing Lot Size (we can manage multiplier or turn this option off) to recover after a lost trade (x6 Martingale).
It uses Martingale when needed if we allow it.
The robot doesn't trade without SL.
The EA does not involve Grid for trading.
It performs on the H1 time frame.
The EA executes several times faster after receiving the 3rd update.
We can change many parameters to customize the trading experience as we want.
There's a Trailing Stop Profit feature to cover gained profits.
It works with EUR/GBP, EUR/USD, GBP/USD, and USD/CHF symbols, but a frequently traded symbol is only EUR/USD.
Trading Results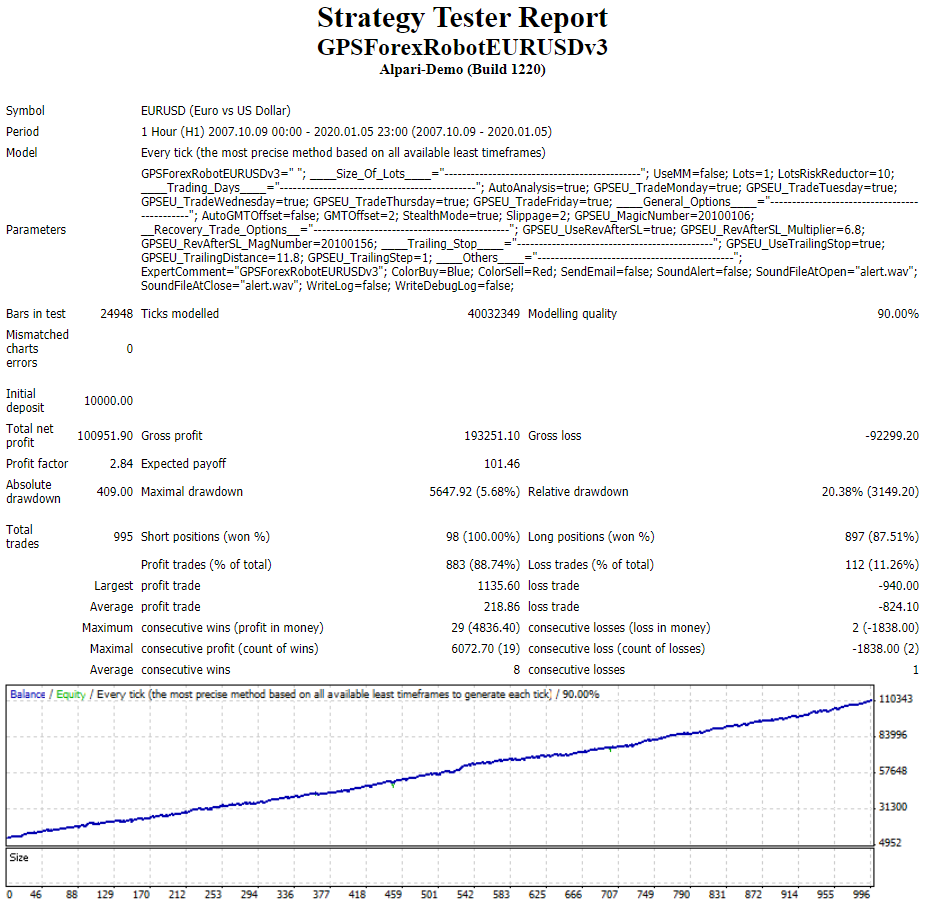 We've got several backtest reports. It's a EUR/USD currency pair on the H1 time frame. The test was performed from 2007 to 2020. The modeling quality was set at 90%. An initial deposit was $10,000. It became $100,951 of the total profit. The maximum drawdown was 5.68%. The Profit Factor was 2.84. It has traded 995 deals. The win-rate for Short positions was 100%, for Longs was only 87.51%. An average win-streak is eight deals.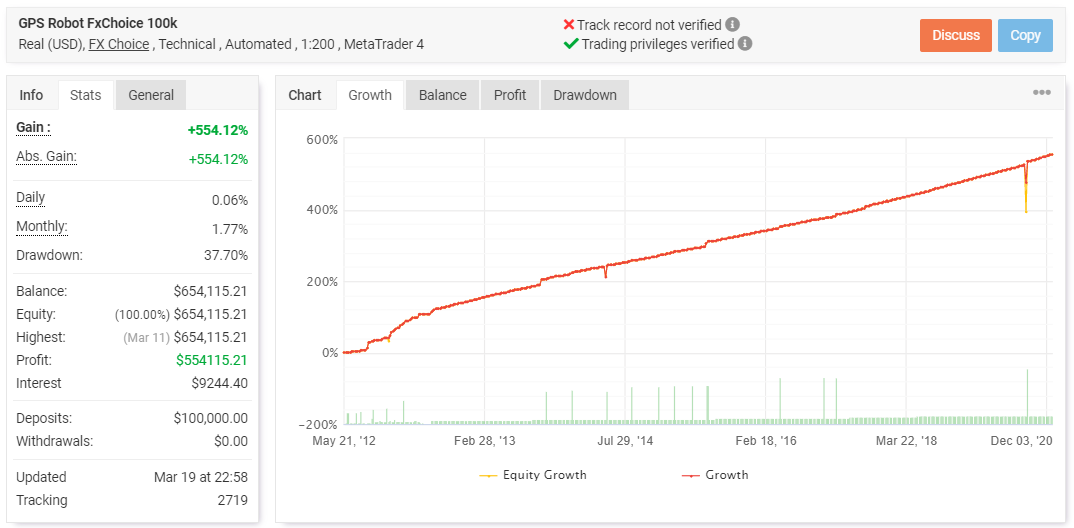 It's a real USD account on FX Choice. The system works automatically with 1:200 leverage at the MetaTrader 4 platform. The account has lost a Track Record Verified badge. The account was created on May 21, 2012, and deposited at $100,000. Since then, the absolute gain has become +554.12% (the smooth and predictable line of growth on the chart). An average monthly gain is +1.77%. The maximum drawdown was 37.70%.

GPS Forex Robot has closed 487 deals with 373 pips. An average win is 5.05 pips when an average loss is -69.45 pips. The win-rate is 93% for Longs and 100% for Shorts. An average trade length is six hours. The Profit Factor is 2.09.

As we can see, the most profitable are 21 deals of recovering, over 466 deals on the Long direction, during Martingale trading – $563,129.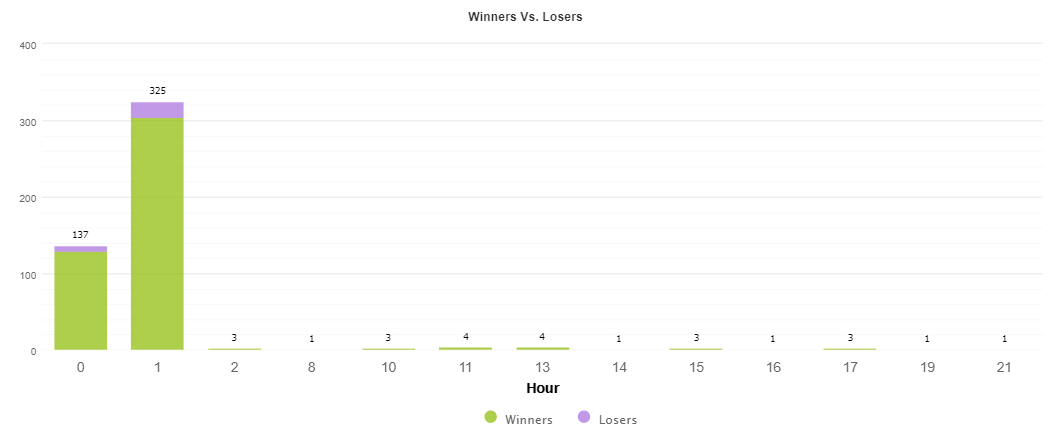 The system is a past Midnight scalper, trading before the Asian markets are opened.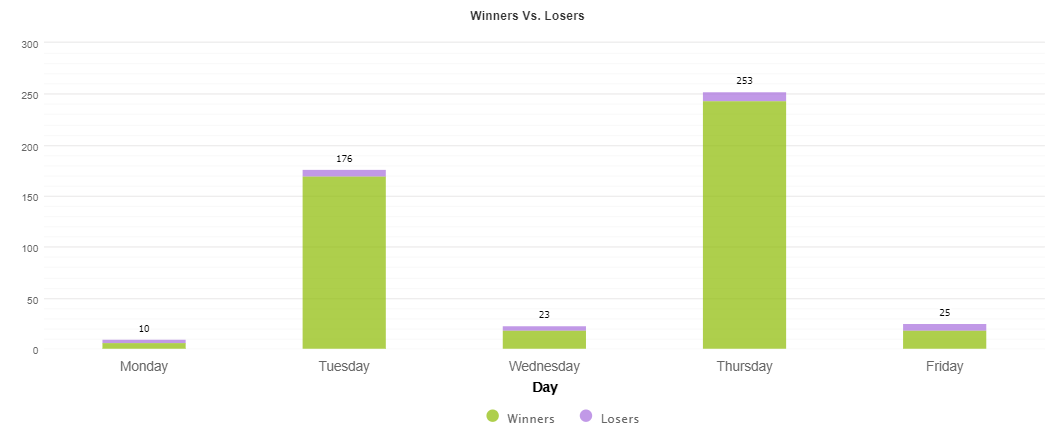 The most-traded days are Tuesday (176 deals) and Thursday (253 deals).

It works on the account with medium risks to the balance.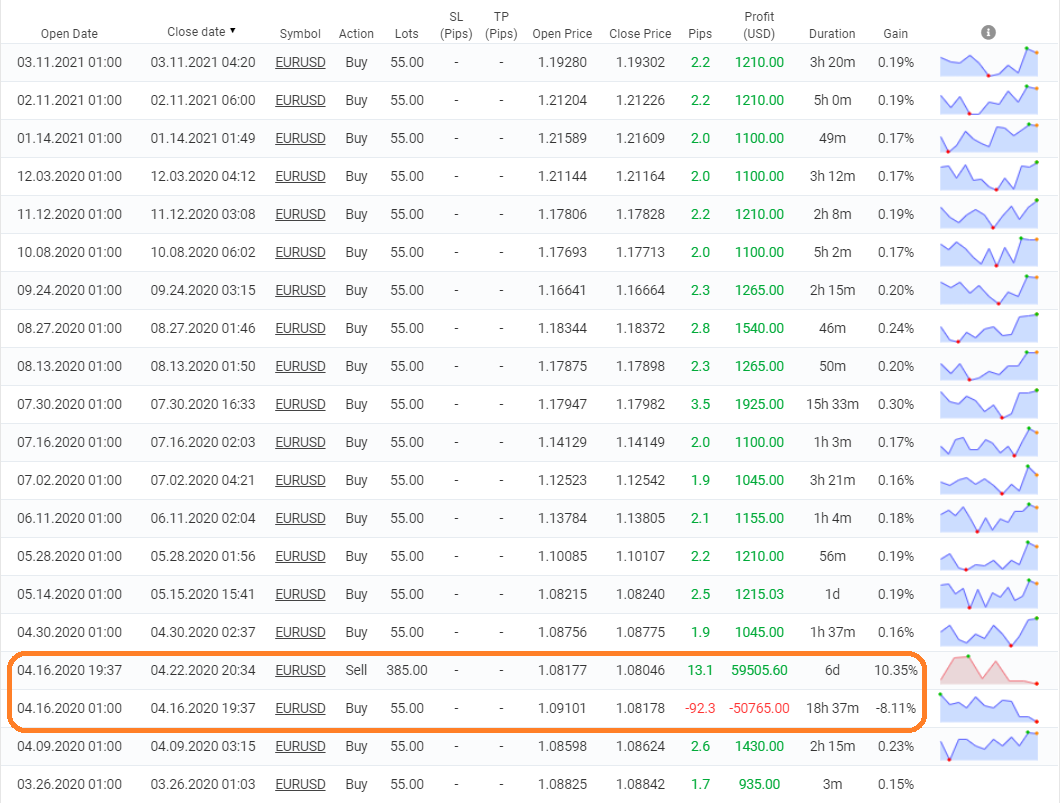 The robot uses Martingale recovering right after hitting an SL level.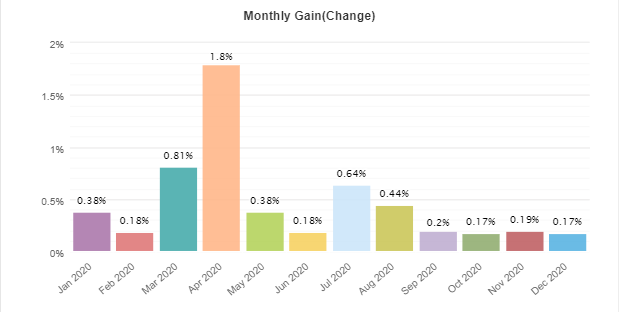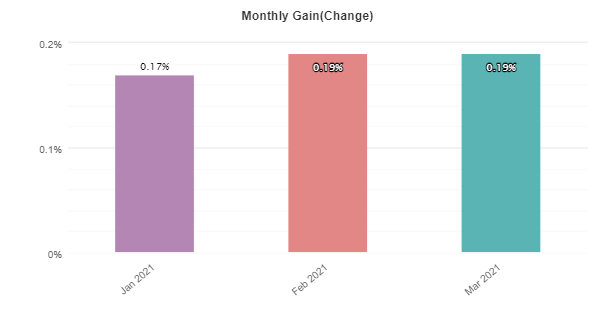 The system provides little but stable profits every week.
Customer Reviews

Five hundred sixty-eight people recommend this service.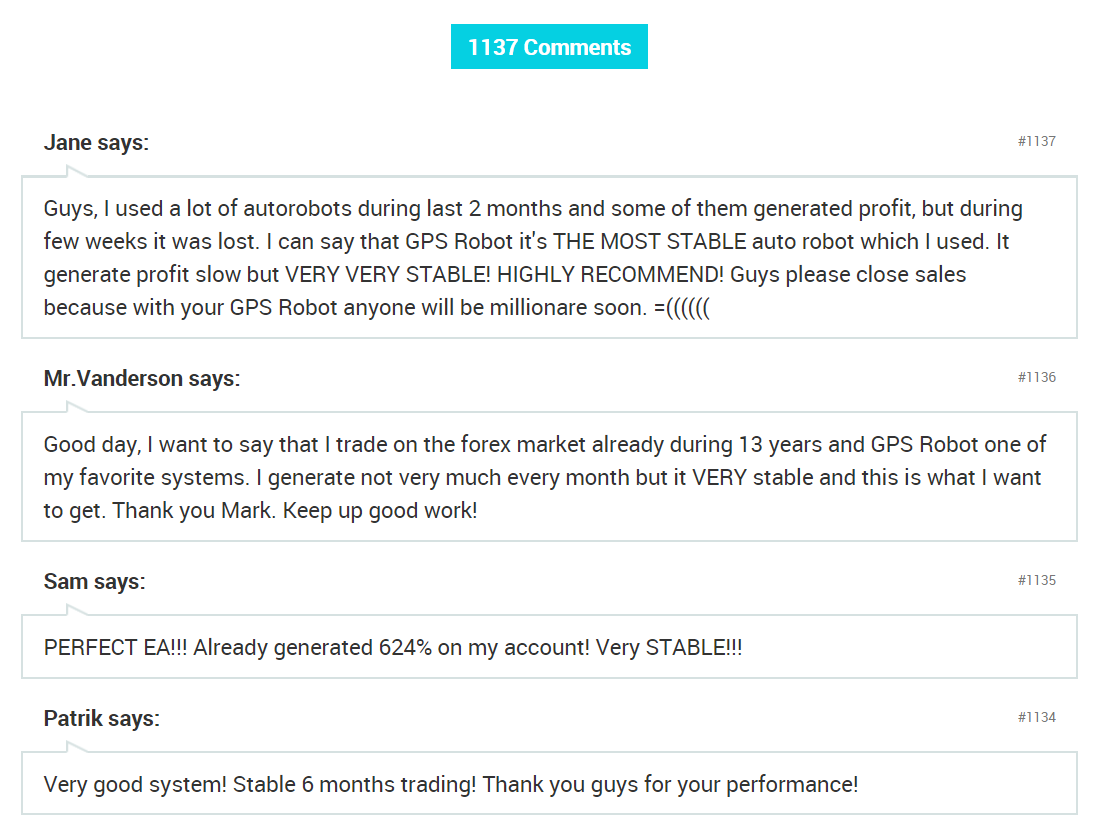 There's a wall of comments. The number of them hasn't changed for half a year or so.

There's a page of GPS Forex Robot on Forex Peace Army with a 3.086 rate based on 108 reviews.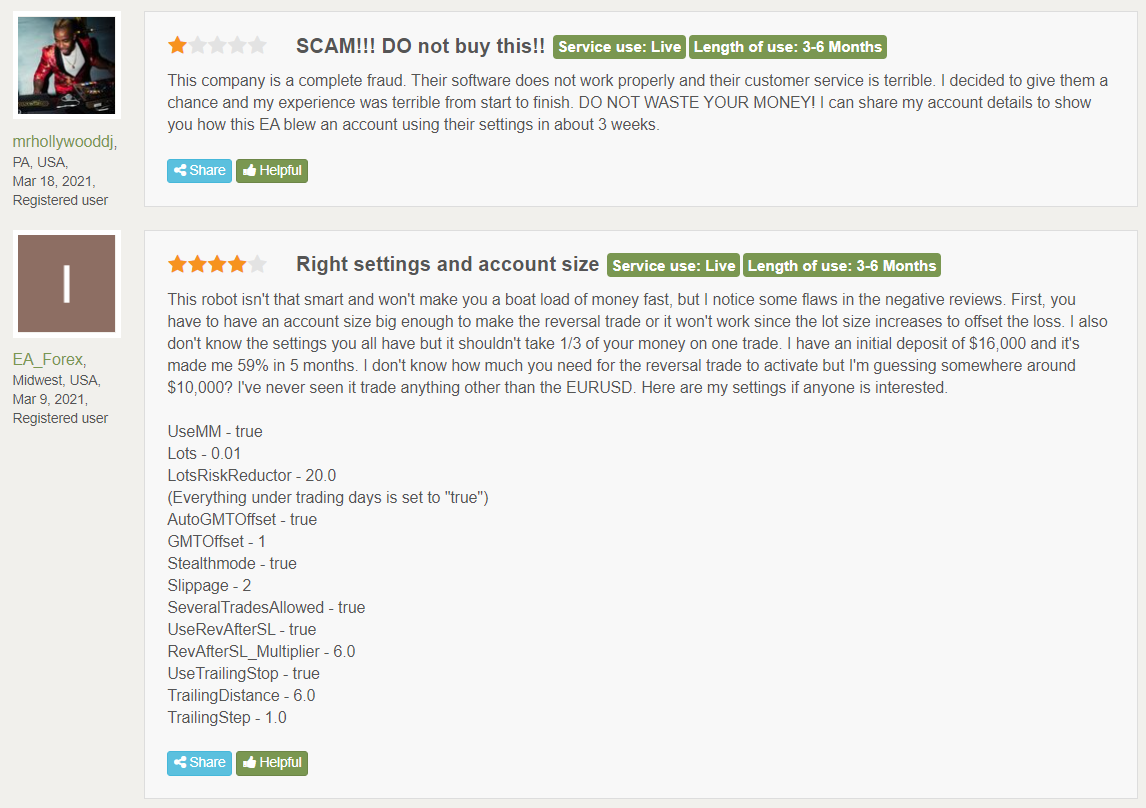 There are many positive comments with settings, as well as negative ones without them.