Grey Wolf is a Forex robot sold on the MQL5 website. It was launched on 26th April 2021 and was last updated on 8th August 2021. According to the vendor, this expert advisor generates more than 25% profit every month and makes sure your account balance never reaches zero. This is quite a bold claim, but we need to conduct our own analysis to determine whether this system is profitable or not.
The developer behind Grey Wolf is a trader based in Cuba called Alexander Oropesa Marrero. While this person has a channel on Telegram, there is no other contact information provided on his MQL5 profile. We don't know anything about his trading background and history, and it is not clear whether he works alone or as a part of a team. The lack of vendor transparency is quite apparent, and it is not a sign of a trustworthy robot.
To choose the best Forex robot, you must conduct thorough research first. This involves analyzing the features, trading strategy, live results, backtests, pricing plans, and customer reviews. Since there are several scam services in the market these days, you need to be extra careful before investing in a system. For further details, check out our best Forex robots/signals list.
Grey Wolf robot overview
Grey Wolf does not have an official website of its own. The MQL5 product page is the only source of information for this expert advisor. Here, the vendor has made a very haphazard presentation that does not give us a clear idea about the robot. There are some tall claims without any actual evidence to back them up. As per our understanding, Grey Wolf does not offer anything special or unique.
Pricing
Currently, you can purchase this Forex robot for the price of $95. The price is low compared to the market average price for EAs. If you don't wish to make a long-term commitment, you can rent the EA for a month in exchange for $30. Also, there is a free demo version available for download. You can use this version to test the system's performance prior to live trading. Unfortunately, the vendor does not entertain refund requests from customers.
How it works
Grey Wolf works on two currency pairs, namely, AUD/USD and USD/CAD. It works exclusively on the M5 timeframe, so you shouldn't use it with longer timeframes. To get started with this EA, you need to make a minimum deposit of $100. As per vendor claims, they have tested the system with $50. The vendor also recommends using a VPS for this EA, which means it follows a high-frequency trading strategy.
If you choose to invest larger amounts, you need to increase the size of the lots accordingly. For $100, the lot size should be 0.01. For $500 and $2000 accounts, the lot sizes should be 0.05 and 0.2, respectively.
Trading strategy
There is no information on the trading strategy used by this EA. Without any strategy insight, it is risky to invest in an expert advisor. By studying the details of the strategy, you can determine whether the robot can perform well in the current market scenario. It also tells you whether the system will suit your trading style. The lack of strategy insight is a major red flag and it will deter many traders from investing in Grey Wolf.
Trading results
Forex traders often look for backtesting data to check the historical performance of an EA. These tests are carried out over several years, thus revealing the long-term performance of a system. At this moment, there are no backtesting results for Grey Wolf.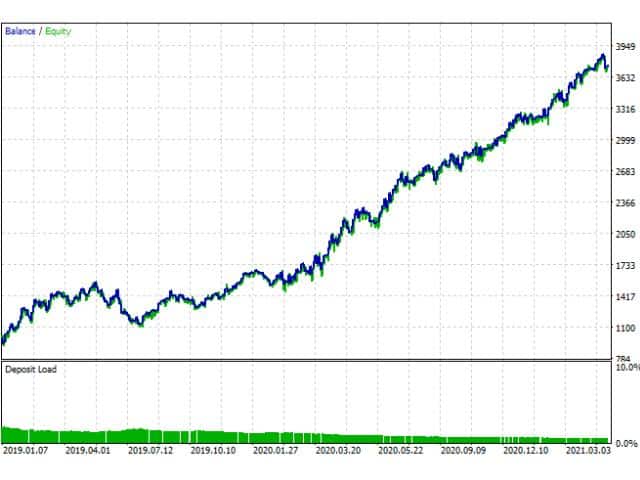 Unfortunately, the vendor has not shared the live trading results for this expert advisor. Live statistics are very important because they show us the real-time performance of a trading system. By analyzing factors like profitability, drawdown, and profit factor, we can determine the profitability of the robot. In the absence of trading statistics, there is no way we can consider this a reliable system.
Customer reviews

There are user reviews for Grey Wolf on third-party websites like Quora, Myfxbook, Trustpilot, and Forexpeacearmy. Thus, it is clear that the EA does not have much of a reputation.