Happy News is a Forex robot that works on the Metatrader 4 trading platform. As per the developer's claims, this EA lets you efficiently trade relevant Forex news releases. It can run on multiple operating systems and is compatible with four different currency pairs.
The parent company behind this robot is known as Happy Forex. This team is based in Germany and they have been manufacturing Forex automated trading systems for more than five years. Other expert advisors from this team include Happy Trend, Happy Way, Happy Power, Happy Gold, Happy Frequency, Happy Galaxy, and Happy Fast Money.
Choosing the best Forex EA requires careful research and analysis. You need to look into various aspects of the system like trading results, features, backtests, user reviews, price, etc. To know more, check out our best Forex robots list.
Happy News overview
The vendor has explained the working principle of the system in detail on the official website. We have the pricing details, a list of features, and the links to multiple live trading accounts. The main focus of the presentation is on the news trading principle of the robot. Unlike some other EAs, this one doesn't use risky strategies like hedging, martingale, and grid.
Pricing
You can get two licenses for this EA at 299 Euros, while five licenses cost 499 Euros. There is a 30% discount for both plans and each customer gets the Happy Forex Full Pack containing 10 EAs. Both the plans are affordable and the vendor also offers a 30-day money-back guarantee, along with a user guide and installation instructions.
How it works
You need to install the EA on operating systems like Linux, Mac OS, and Windows. It supports ECN accounts and the minimum required deposit is only $100. Happy News is a fully-automated system that can perform auto-quotes detection of 4 or 5 digits.
Trading strategy
This EA trades relevant Forex-related news, no matter the outcome they have on the market. It places pending orders in both directions, trying to make the best use of the market momentum, in case the news is impactful enough. Happy News collects the news from reliable sources like Forex Factory and screens them as per the trader's preferences.
You have the freedom to filter the kind of news you wish to see. It is also possible to use filters based on the impact of the news release and how it is different from previous releases. This way, you can catch major price shifts in the market.
Trading results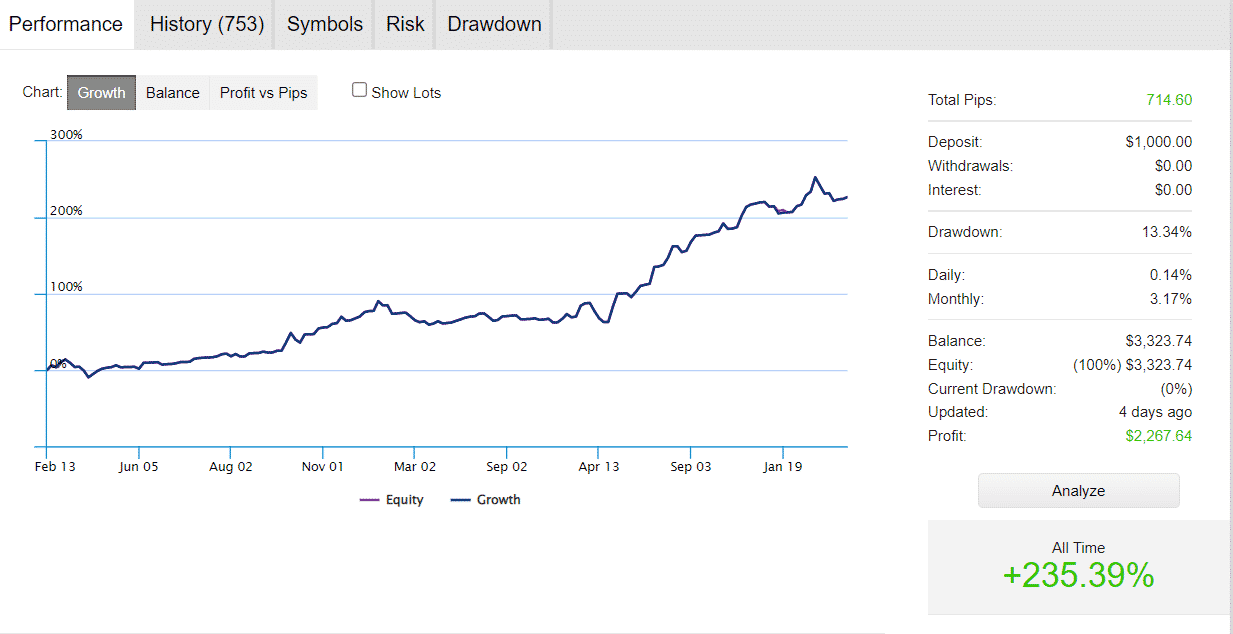 Although there are no backtesting results for this expert advisor, there is a live trading account on Happy News that has been active since February 2019. After conducting 418 trades, the win rate currently stands at 88.04%. By maintaining an incredibly high win rate, the EA has managed to generate a profit of $2,267.64. The account has an impressive profit factor of 1.85.
While the daily and monthly gains are quite high at 0.14% and 3.17% respectively, the drawdown is 13.34%. Since the drawdown is within the acceptable limit, we can say that the EA does not use a high-risk trading strategy.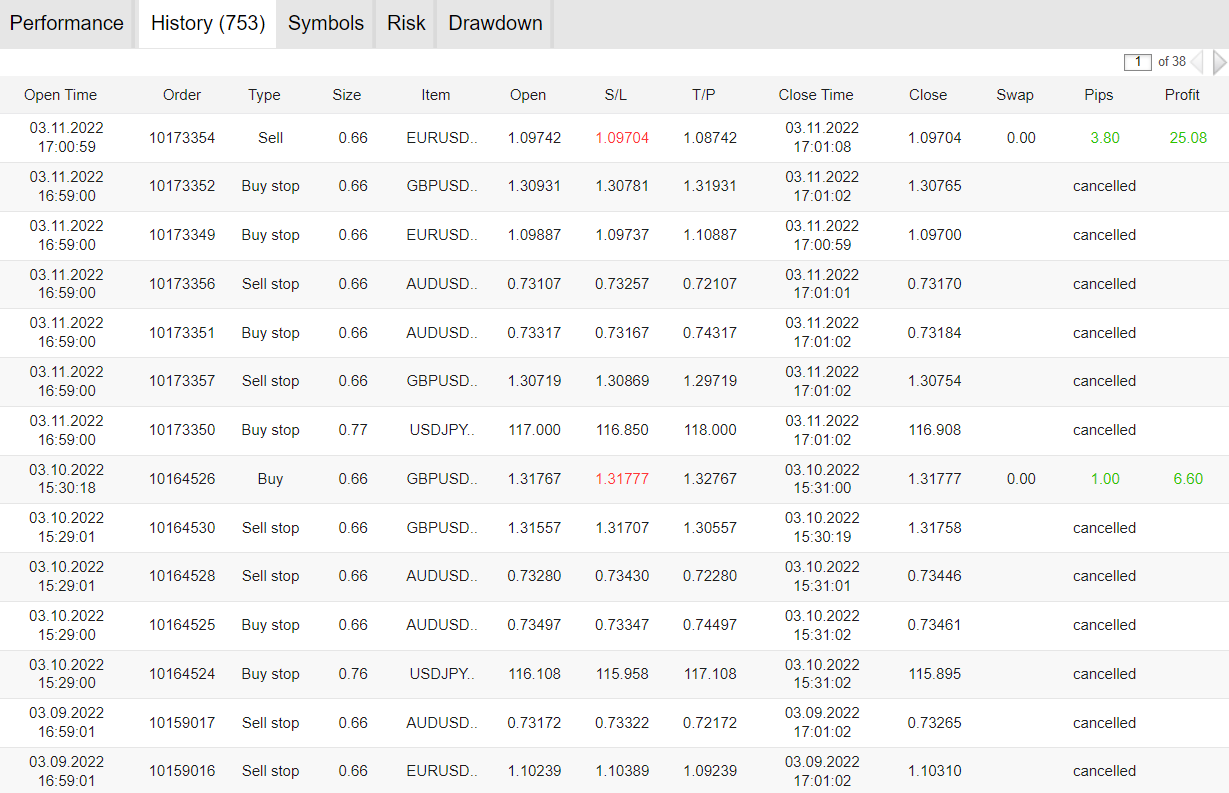 Here we have the recent trades placed through this account. We can see that many of them have been canceled. However, the EA has managed to end most months in profits since the inception of this account.
Customer reviews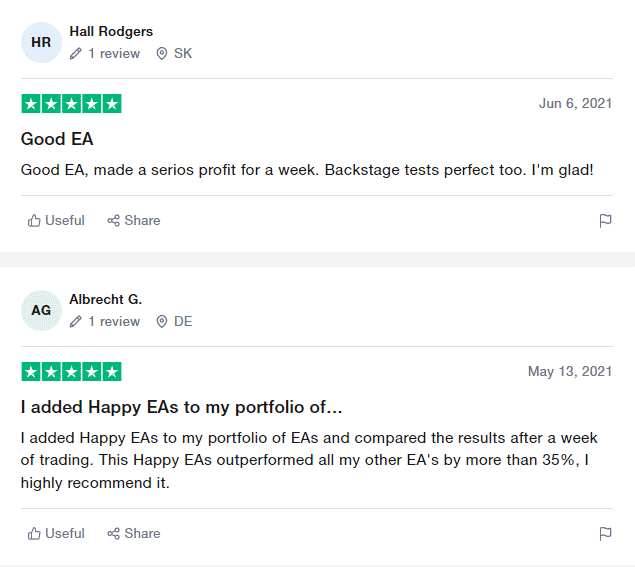 Although there are no reviews for this particular EA on third-party websites, Happy Forex has a rating of 4.5 out of 5 based on 13 reviews on Trustpilot. One user has claimed that the EAs have outperformed others by a high margin. Most of them seem to be satisfied with the performance delivered by the robots.
Customer support
The official website has a contact form through which you can send a message to the service team. Happy Forex has a Facebook page where you can find the official email address.