The main page of the Lux Algo presentation informs us that we can "Enhance Our Charts to Get Advanced Signals." We can "Gain an edge in any market (?) using an advanced system of trading tools for TradingView." It doesn't sound real because this statement is like – let's beat the markets. If it's hard for you to decide if the service is really good, just take a look at our best forex robots/signals list.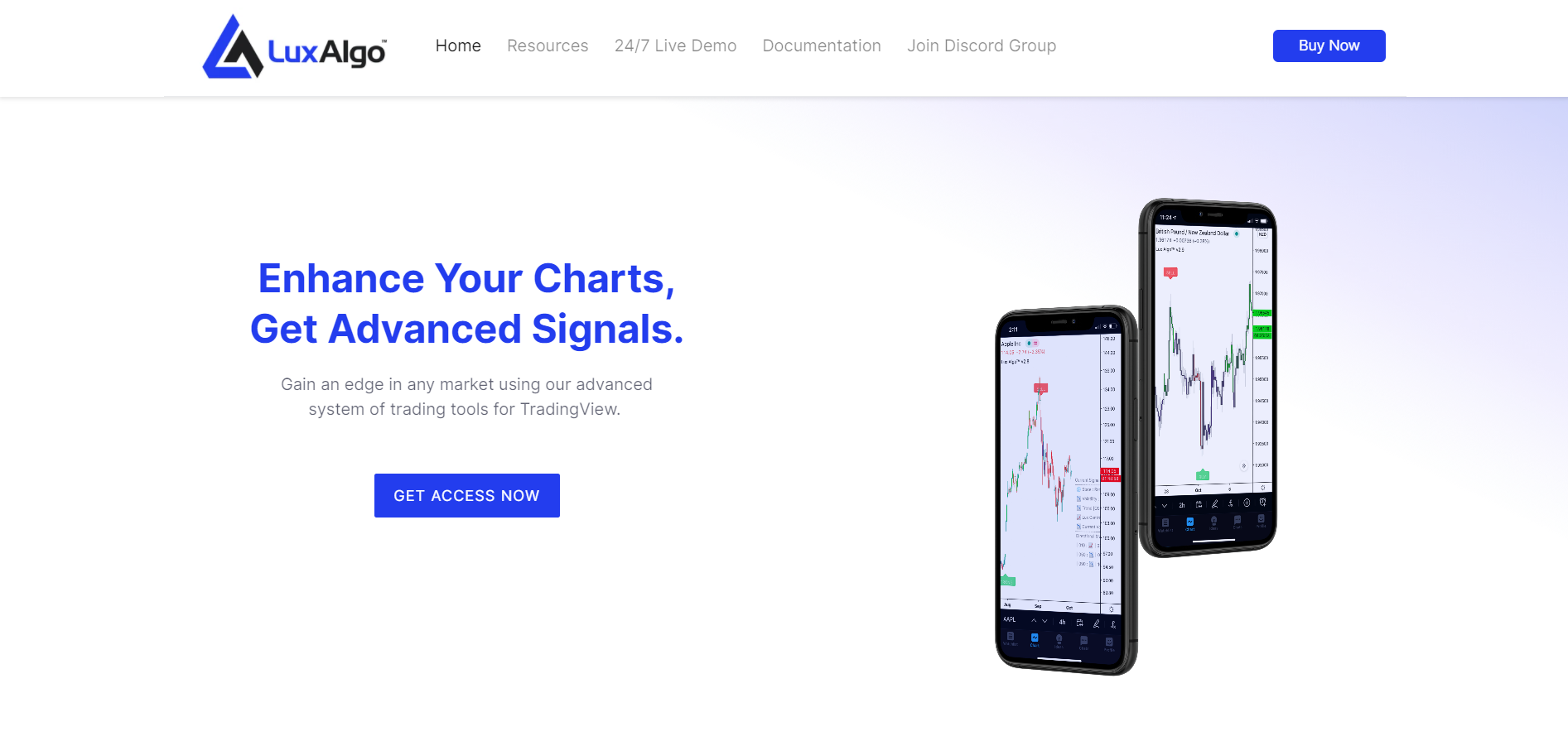 Lux Algo Features
The system has some features we know about:
Approximately 90% of beginner traders don't succeed with trading on their own.
The software sets emotions away from trading and removes or significantly decreases chart noises to find the best trading opportunities.
The Lux Algo indicator includes the next features: Contrarian Signals Mode, Reversal Zones, Predictive Levels, Volatility measuring, and much more designed to help you develop your own unique trading system.
It is the third version that was designed to help with creating new trading strategies.
The system spots trading opportunities on the TradingView platform.
They run a Discord Group that unites over 10000 traders who share trading ideas and help others.
We can rely on 24/7 welcome support, free education, and many signals for every market.
The software delivers real-time alerts without repainting.
There are free upgrades and lifetime updates.
We can cancel our subscription anytime.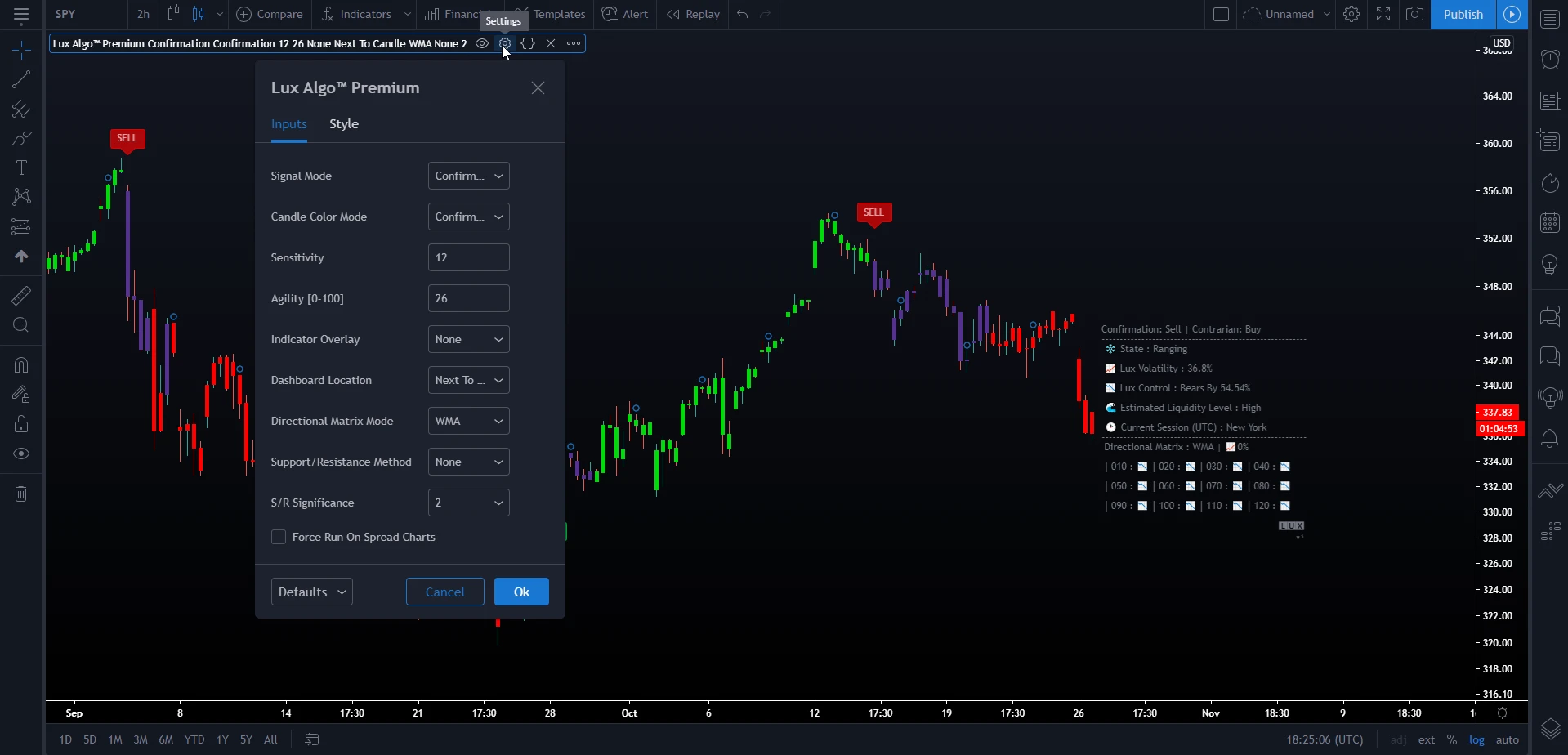 It's how the system looks like on the chart. It's completely beginners-unfriendly. It's more complicated than ever in the standard terminal.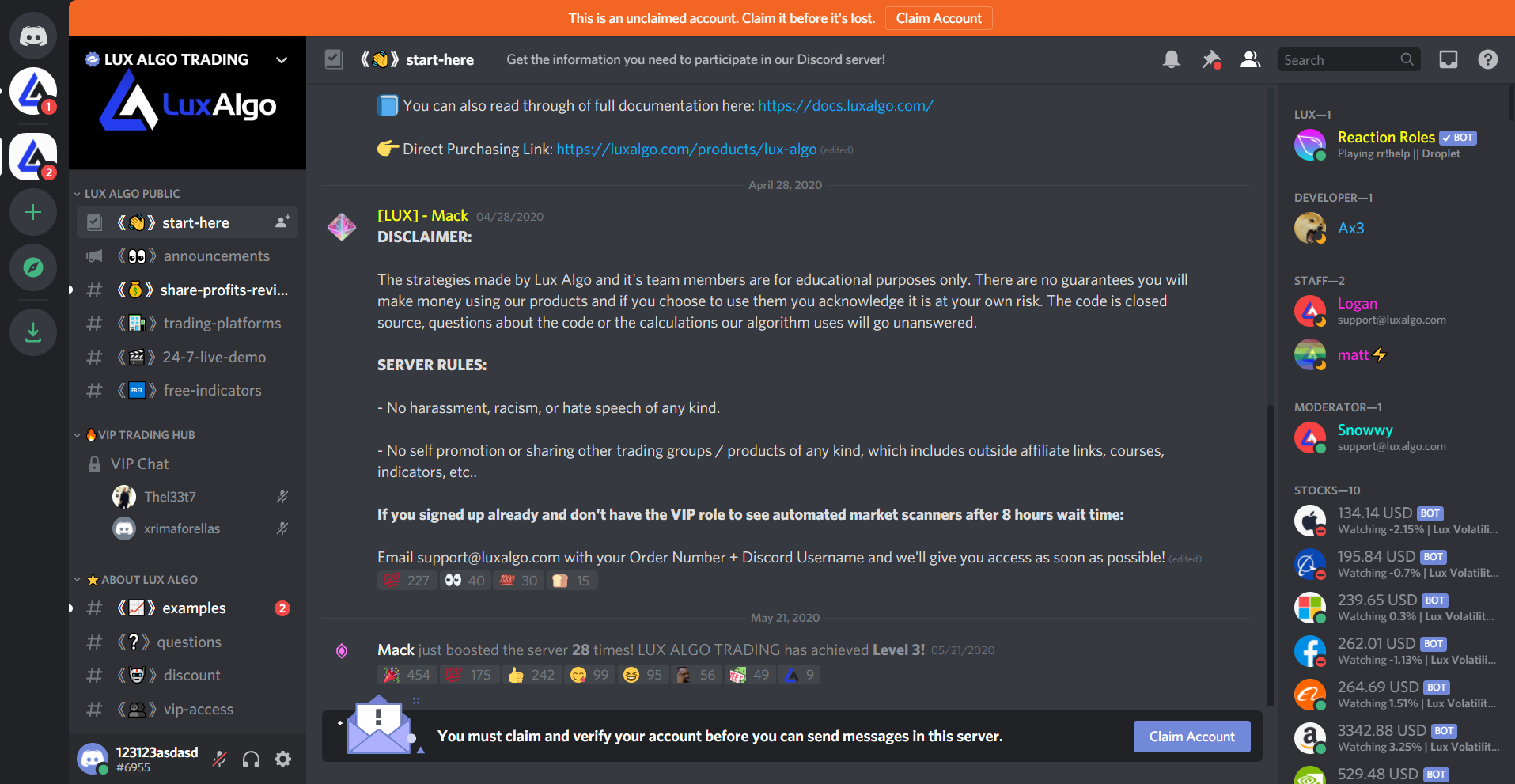 The main Discord channel has many sub-channels, info bots, and so on. It seems like the developers invested much time in the building, growing, and managing the community.
Pricing

There's a 20% code on our first order on the main page.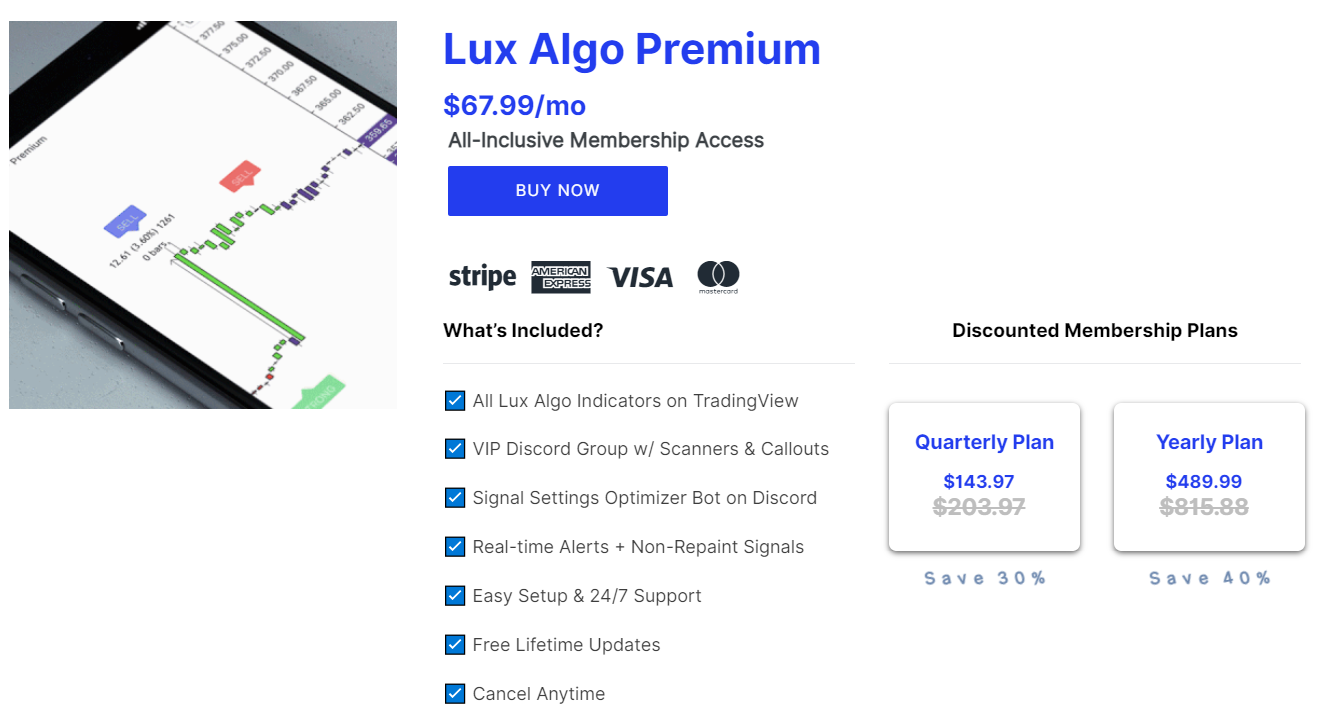 The service is introduced in three packages that vary by range. The one-month of Lux Algo Premium will cost $67.99. It has All-inclusive Membership Access. The four-month subscription costs $143.97. The yearly plan costs $489.99. The signals are delivered via a Discord channel without repainting. There are support and lifetime updates.
There are Discord signal bots and setting optimizer bot.
We can save up to 30%-40%.
There's no money-back guarantee.
The pricing is quite average among the other signal providers.
How it works
Everything we have to is following signals that are generated by the system in TradingView. We can check the Discord channel for more information or communication between participants.
Trading Strategy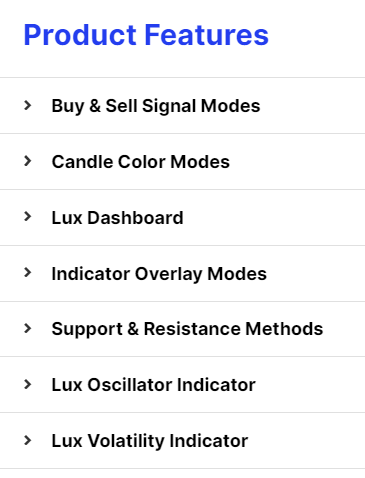 The indicator has the next features: BUY and SELL Signal modes, Candle Color Modes, Lux Dashboard, Indicator Overlay Modes, Support and Resistance Methods, Lux Oscillator Indicator, Lux Volatility Indicator.
Most likely, these signals are based on a Trend strategy.
Trading Results
The vendor provides neither trading results nor backtests. It means they don't use their software to make profits on their own. If so, they won't know when it needs updates or even upgrades.
Customer Reviews



The presentation includes much positive feedback from customers. The company lacks reviews on the web on sites like Trustpilot, Forex Peace Army, or Quora.
Other notes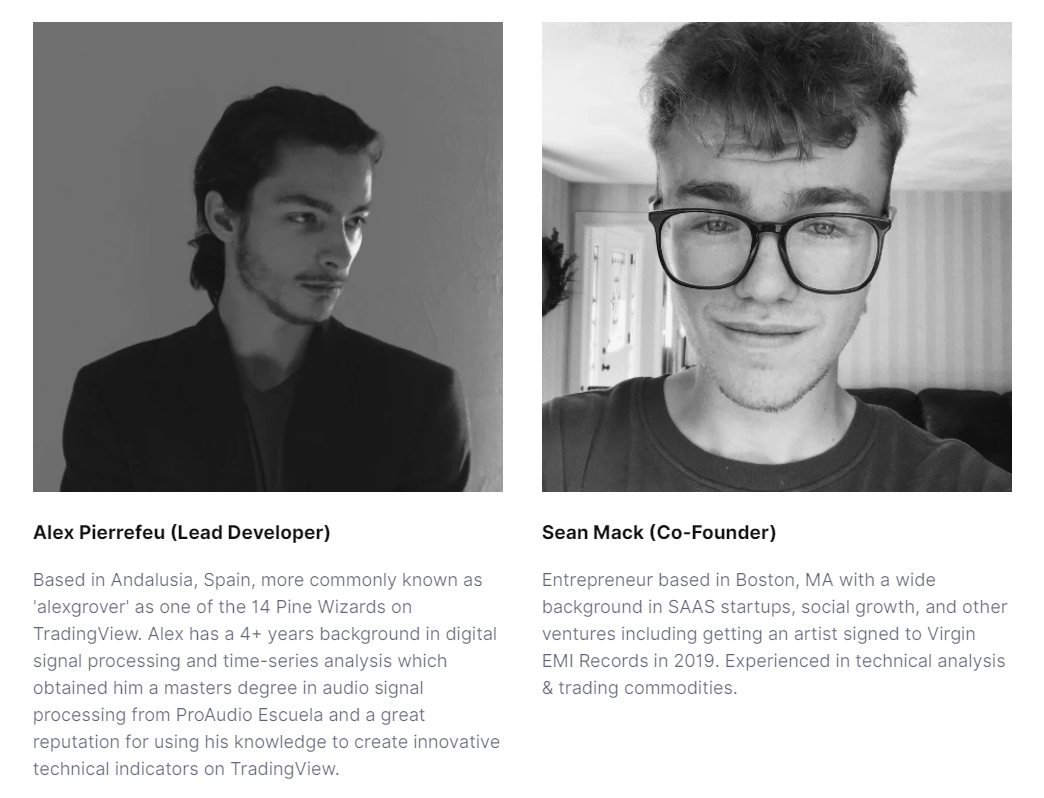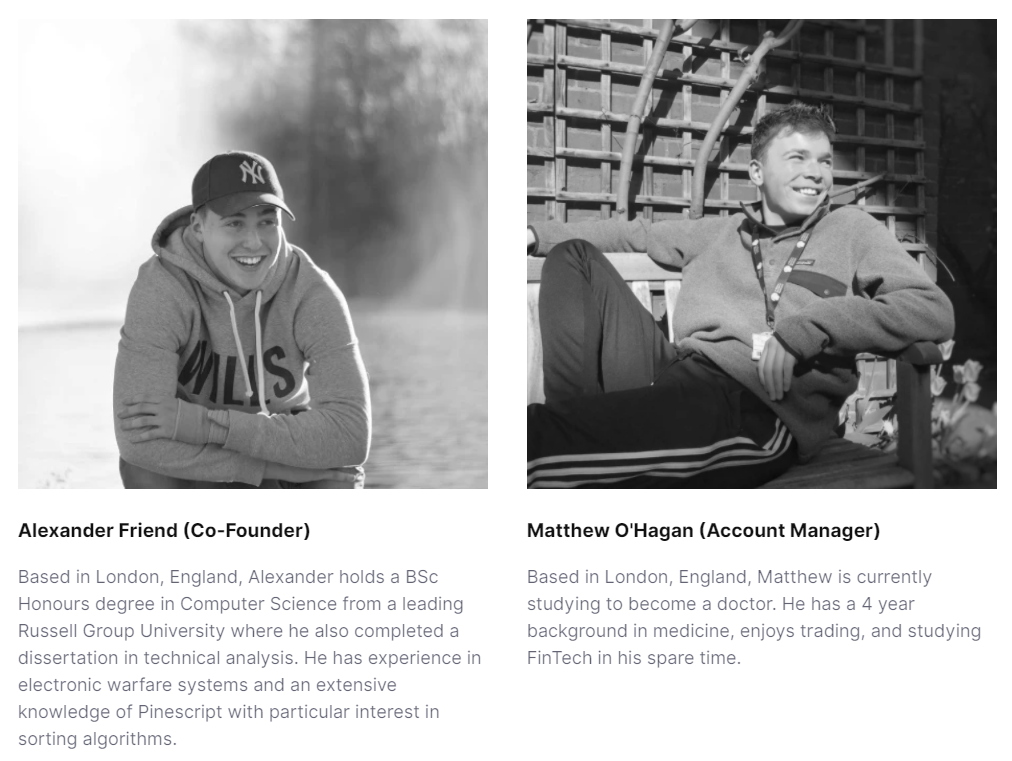 We know that the team includes four people. Alas, all of them don't have Facebook profiles, so we can be sure they are real ones. There are no trading accounts of them as well.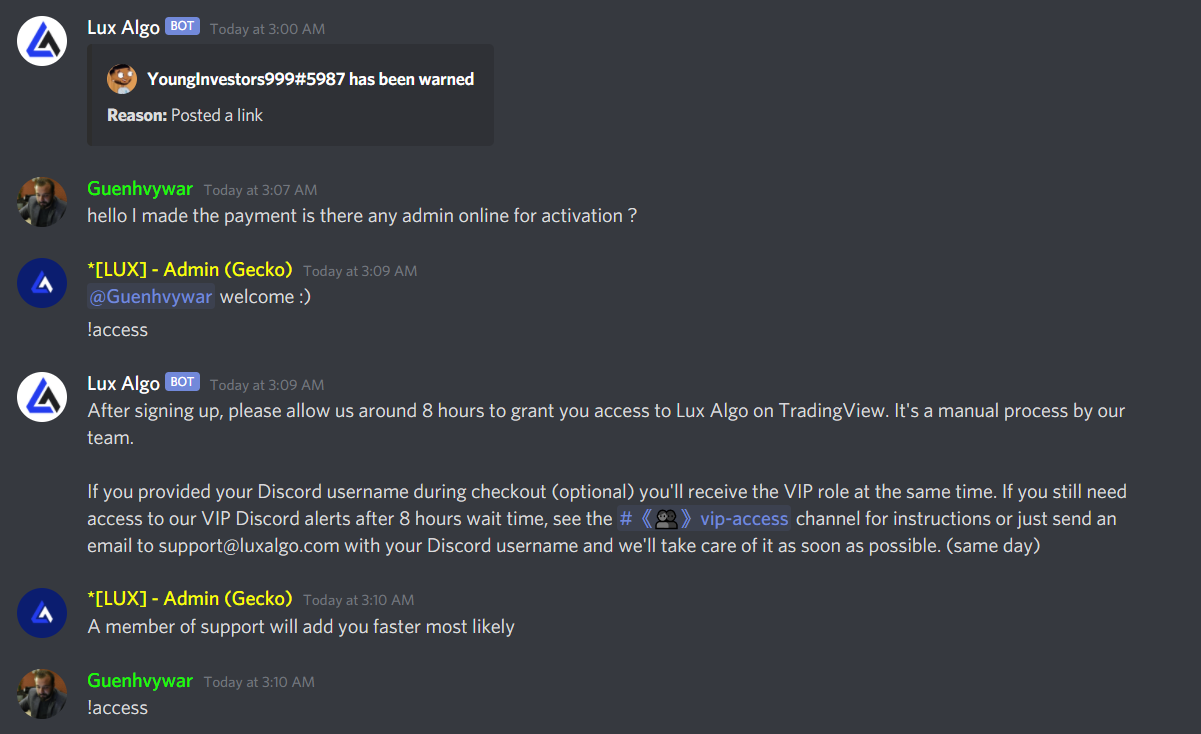 The channel is strictly moderated.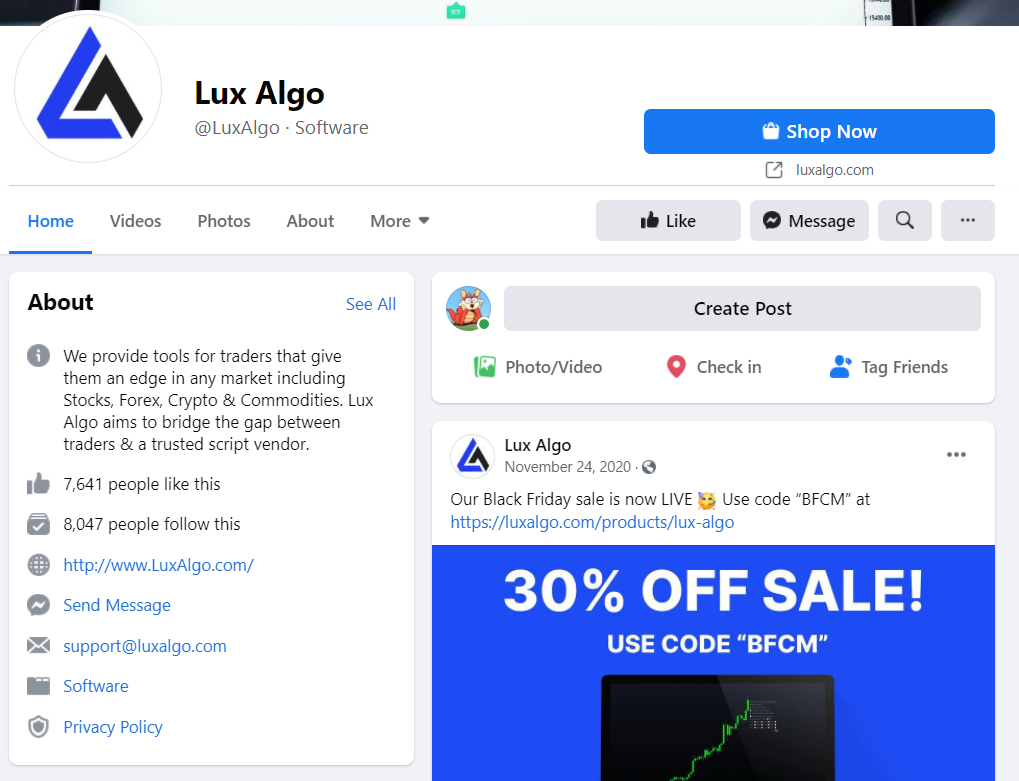 We've got a Facebook page with 7641 likes and 8047 followers. The last post was published on November 24, 2020. So, there were no updates for months.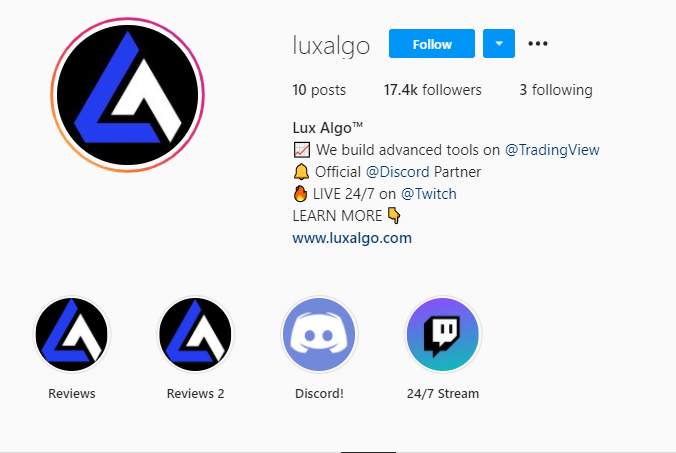 There's an Instagram page with 17400 followers and only ten posts.