MG Pro EA is a robot that was introduced as the most profitable expert advisor by Sinry Advice. There's a mention that it's featured by myfxbook-verified trading results.
MG Pro EA Features
Let's group up split across the site features:
The EA trades fully automatically.
MG Pro EA is the most profitable software among Sinry Advice's robots.
We can use it with default settings.
It opens and closes trades automatically.
The expectation profit is up to 10% weekly.
The robot received an update several months ago.
It can make stable profits, performing with low risks.
To get started, after purchasing, we have to send them our MT4 account to get access to real trading.
To trade 24/5, we have to rent a VPS service.
The minimum deposit for a 0.01 Lot Size is $500.
We can trade deals manually after getting 10-20 pips.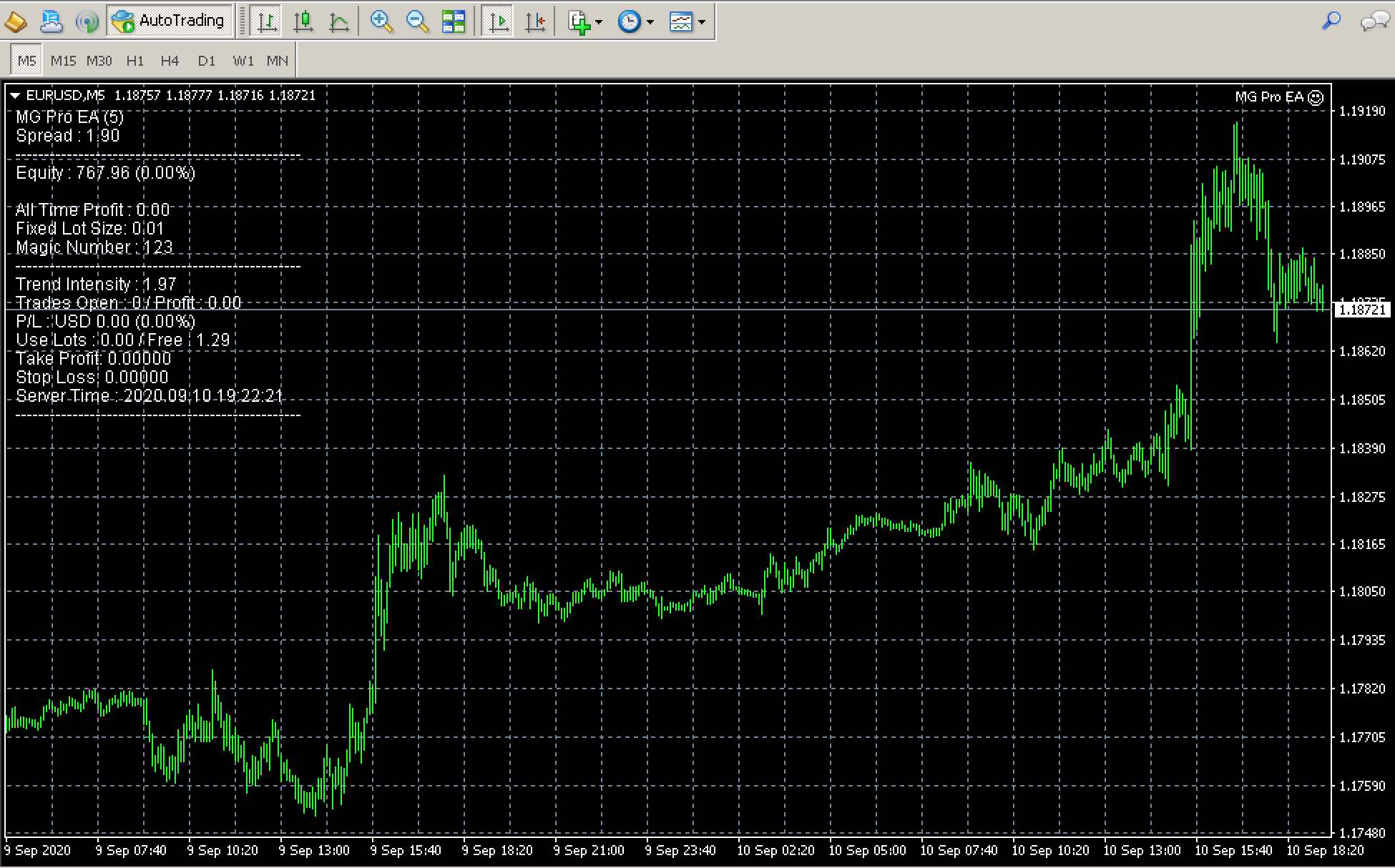 It's how the EA looks, being attached to any chart.
Pricing

MG Pro EA costs $288 (the original price was $450). The devs provide a 14-day refund policy if the EA was not profitable.
How it works
It analyses the market in many aspects. For this, it uses trade indicators to spot the best trading opportunities.
Trading Strategy
The robot analyzes the market with twelve inner indicators like Trend, Price Action, checking Support, and Resistance levels. The EA works with AUD/CAD, CAD/CHF, EUR/USD, NZD/CAD, and USD/CAD. It trades on the M5 time frame.
Trading Results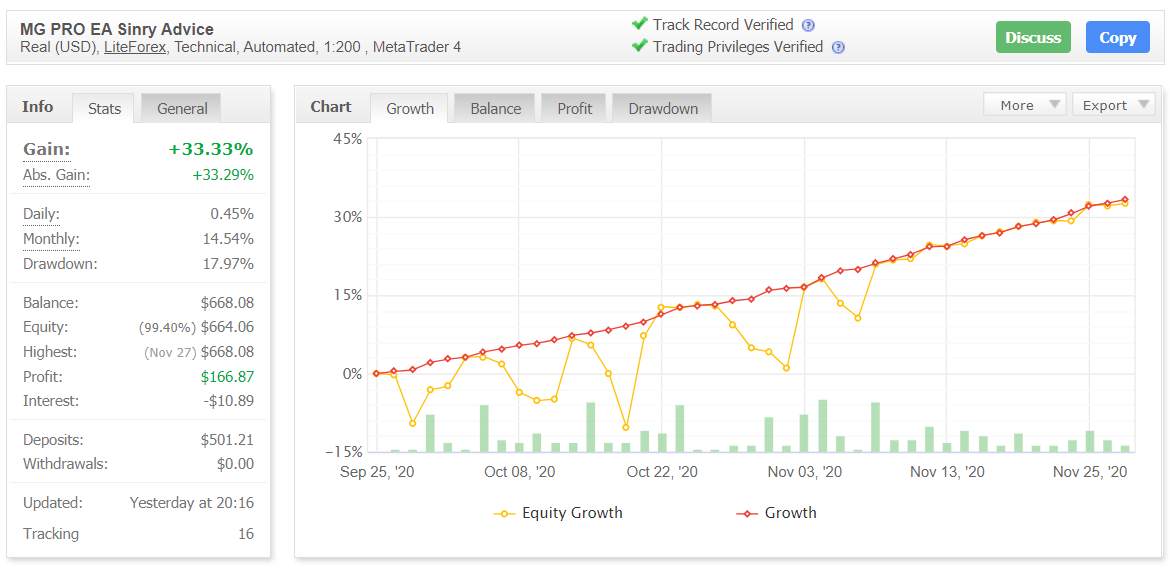 We've got a real USD account with a verified track record. The robot trades through LiteForex, using technical indicators, automatically with 1:200 leverage on the MetaTrader 4 platform. The account was set for September 25, 2020, and funded at $501.21. Since then, the absolute gain has become +33.33%. An average monthly gain is +14.54%. The maximum drawdown is less than 20% (-17.97%). The account is tracked by sixteen users.

MG Pro EA closed 232 deals with 2412.8 pips. An average win is 25.96 pips, while an average loss is -22.17 pips. The win-rate varies from 65% for Longs to 69% for Shorts. An average trade length is one day. The Profit Factor is 2.06.

There are two most traded symbols: USD/CAD (60 deals) and EUR/USD (60). The most profitable is CAD/CHF (+$34.67), EUR/USD (+$54.27), and USD/CAD (+$37.74).

The EA trades during Asian, European, and just a bit of American sessions.

Wednesday and Thursday are the most active trading days.

The EA works with impossibly low risks. There's less than 0.01% chance to lose 10% of the balance.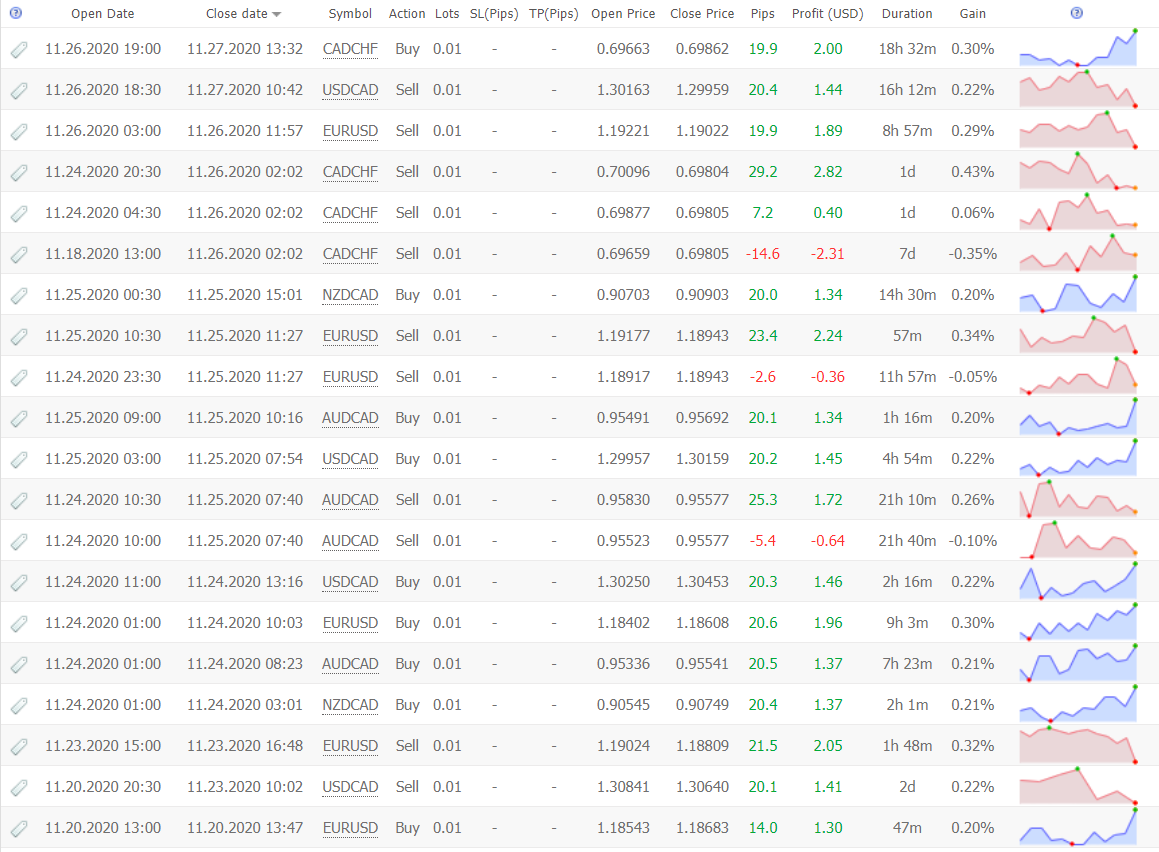 As we can see from the results, the EA sets SL and TP levels and hides them from a broker. The robot can cut bade trades without reaching an SL level.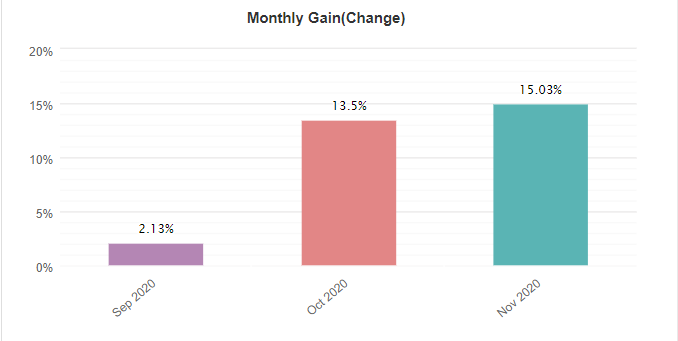 All months were profitable.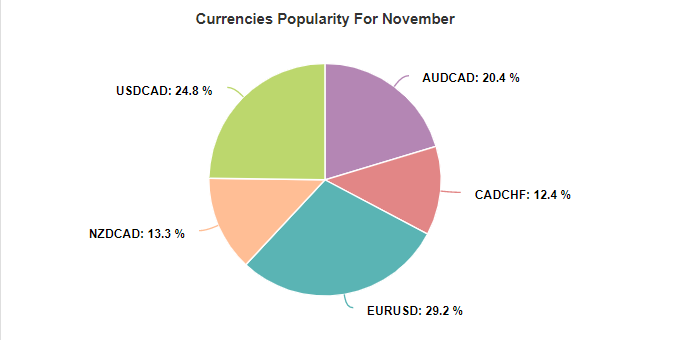 November's less traded symbols are NZD/CAD (13.3%) and CAD/CHF (12.4%).
Customer Reviews
The company doesn't have a profile on Forex Peace Army.

We've found this comment. We are not sure if this is true. There are no other comments on the web. The company doesn't create a page on the Forex Peace Army.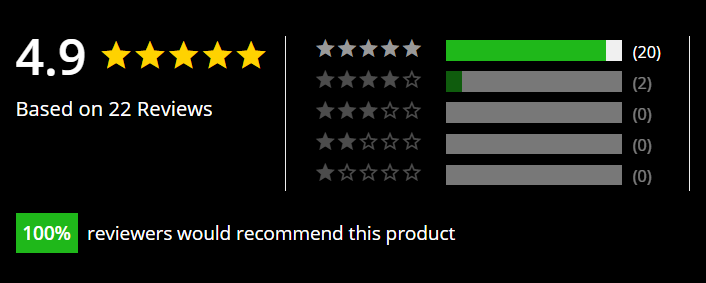 There's a comment section on the site. The average rate is 4.9/5, based on 22 reviews.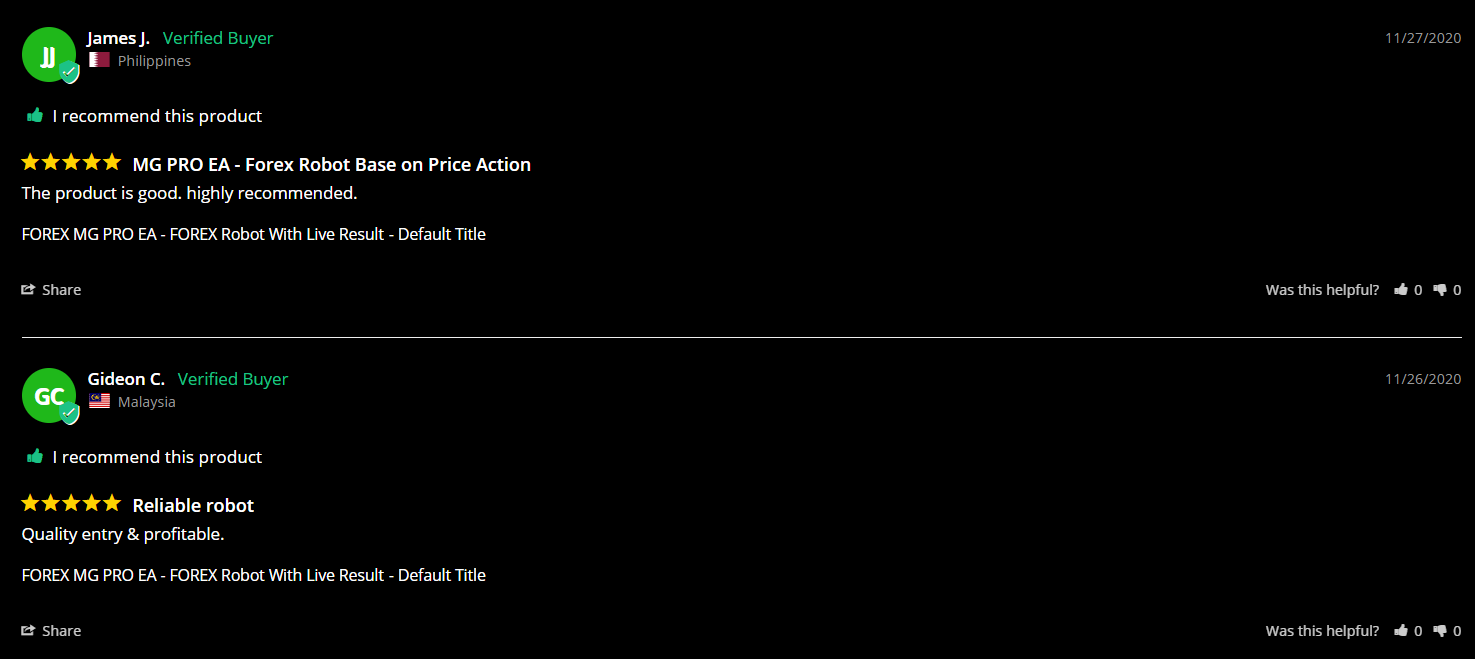 People who bought it recommend it to us as a stable robot.
Other notes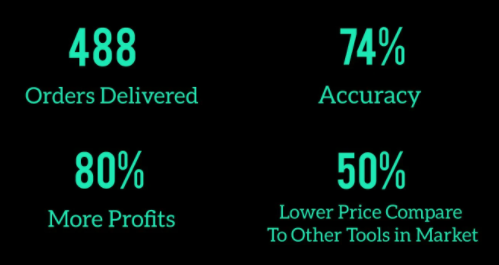 There is a block like this, which is so questionable. There's no 74% accuracy because the EA trades with 65%-69% of the win-rate. "80 More Profits" compared with what? "50% lower price" compared with what companies and robots?