Oanda is a global leader in online trading and foreign exchange (FX). They offer competitive spreads, seamless execution, advanced charting tools, and reliable customer service. Oanda also provides comprehensive educational resources for both novice and experienced traders alike. This review will provide an overview of the features, fees, and services offered by Oanda.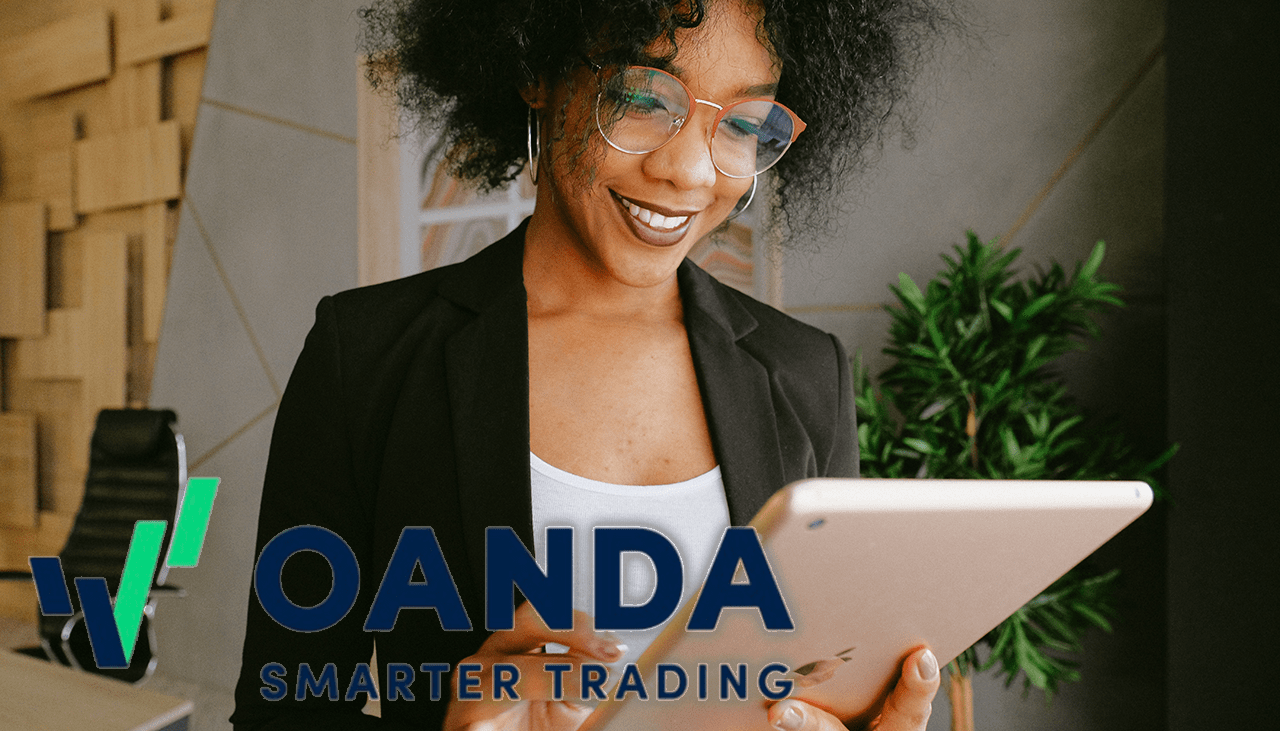 Oanda features
Oanda offers a range of features that make it a popular choice among traders. Here are some of the key features:
User-friendly platform: Oanda's proprietary trading platform is easy to navigate and customizable, with advanced charting tools and technical indicators that can help traders analyze the markets more effectively.
Competitive pricing: Oanda charges a small spread on each trade, with spreads starting from as low as 0.1 pips for major currency pairs, making it one of the most affordable brokers in the industry.
Range of trading instruments: Oanda offers a wide range of trading instruments, including forex, CFDs, commodities, and stock indices, allowing traders to diversify their portfolios and take advantage of different market conditions.
Education and resources: Oanda provides a comprehensive trading academy, live webinars, and video tutorials to help traders of all levels improve their trading skills and knowledge.
Demo account: Oanda's demo account feature allows traders to practice trading with virtual funds before risking real money.
24/7 customer support: Oanda's customer support team is available 24/7 through various channels, including email, live chat, and phone, and they are knowledgeable, responsive, and professional.
Advanced tools and analysis: Oanda offers advanced charting tools, technical analysis, and market news, giving traders an edge in the market.
Overall, Oanda offers a comprehensive suite of features that make it a popular choice among traders of all levels and backgrounds.
Pricing
Oanda's pricing is transparent and competitive, with no hidden fees or commissions. Instead, the broker charges a small spread on each trade, which is based on market conditions and the trading instrument. The spreads start from as low as 0.1 pips for major currency pairs, making Oanda one of the most affordable brokers in the industry.
In addition to the spread, Oanda may charge an overnight financing fee on certain positions held overnight, which is based on the interest rate differential between the two currencies involved in the trade.
How it works
Oanda is an online trading platform that allows traders to buy and sell various financial instruments, including currencies, commodities, indices, and precious metals. Here's how it works:
Choosing an account type: Traders can select an account type based on their trading needs and experience levels, such as a Standard Account for beginners or a Professional Account for advanced traders.
Depositing funds: Traders have several options to deposit funds into their accounts, including credit/debit cards, bank transfers, PayPal, and Skrill. Deposits are usually processed instantly, allowing traders to start trading immediately.
Trading: Traders can choose from a range of financial instruments to trade, depending on their account type and location. Traders can trade directly on Oanda's proprietary platform or use MetaTrader 4.
Monitoring trades: Oanda's platform provides real-time market data and charts to help traders monitor their trades and make informed decisions.
Closing trades: Traders can close their trades manually or set up automated rules to close their trades at specific price levels.
Withdrawing funds: Traders can withdraw their funds at any time, with the option to withdraw funds directly to their bank account or payment method.
Trading strategy
A trading strategy is a set of rules and guidelines that traders use to make trading decisions. A well-formulated trading strategy must be based on a trader's goals, risk tolerance, and personal preferences. Here are some components and considerations to include in a trading strategy:
Identify your trading goals: Traders should have a clear idea of their trading goals, such as earning a specific return or limiting losses.
Risk management: Traders should have a plan in place to manage risk, including setting stop losses, using position sizing, and diversifying their portfolio.
Analyze the market: Analyzing the market includes evaluating charts, identifying trends, and understanding economic events that may impact the market.
Entry and exit strategies: Traders should have specific entry and exit points to enter and exit trades based on their analysis.
Trading style: Traders should identify their preferred trading style, such as day trading, swing trading, or position trading.
It's important to remember that no trading strategy can guarantee profits, and traders should be prepared for losses as well. Traders should also conduct regular reviews of their trading strategies to identify areas for improvement and adjust their strategies as needed.
Trading results
Trading results are the outcomes of a trader's trading activity. They can be positive or negative, depending on the success of the trader's trading strategy. Traders should track their trading results carefully to evaluate the effectiveness of their strategy and identify areas for improvement.
The most common trading results that traders track include:
Profits and losses: This reflects how much money the trader has made or lost in a specific period.
Win ratio: This refers to the percentage of winning trades versus losing trades.
Risk-reward ratio: This reflects the ratio of the potential profit to the potential loss of a trade.
Drawdown: This is the percentage of losses experienced by the trader from the account's highest value.
Average holding period: This reflects the average length of time that the trader holds positions.
Regularly monitoring and analyzing trading results can help traders make improvements to their trading strategy and increase their profitability over time. Traders should also be aware of the risks involved in trading and be prepared to handle losses. Tracking trading results can also help traders manage their emotions and avoid making impulsive decisions.
Customer reviews
Oanda has generally positive customer reviews, with many traders praising the broker's user-friendly platform, competitive pricing, and excellent customer support.
Many traders have also commented on the educational resources provided by Oanda, including the trading academy and webinars, which have helped them improve their trading skills and knowledge.
Some traders have mentioned the stability and reliability of the platform, with few mentions of technical issues or downtime.