The presentation starts with a promo video that insisted that there were no negative trading months. The developers claimed that they have been delivering "The Best Forex Signals Ever" since 2010. We have analyzed everything we found on the site in our Profit Forex Signals review.

Profit Forex Signals Features
Let's talk about the system features:

The company has over 10 years of experience in serving Forex clients.
The next claim is insane – there were over 1000k pips provided. Of course, it's a lie. It's a total scam.
Another scam is over 9000 pips monthly. We've never seen such profitability on any service. Trading results showed that this is a lie because the average monthly gain in pips is around 200.

ROI level can be approximately 300%.
90% of the win-rate is another scam statement because the real one is 68-69%.
The signals have the standard format: Symbol, Direction, Entry Price, Stop Loss, and Take Profit levels.
The system places Stop Loss at 35 pips. It's a lie too.
The signals can be delivered to us via SMS, email, or trade copier.
They are delivered as pending orders. So, we'll have enough time to execute them on our terminal.
There's 24/7 email support.
The robot works well and never experiences three lost deals in a row.
The company provides a free copy-trader.
They convince us that they will help with money-management questions.

There are several myfxbook widgets. All of them look horrible.

There was an award (from who?) that it's a good signal provider.
Pricing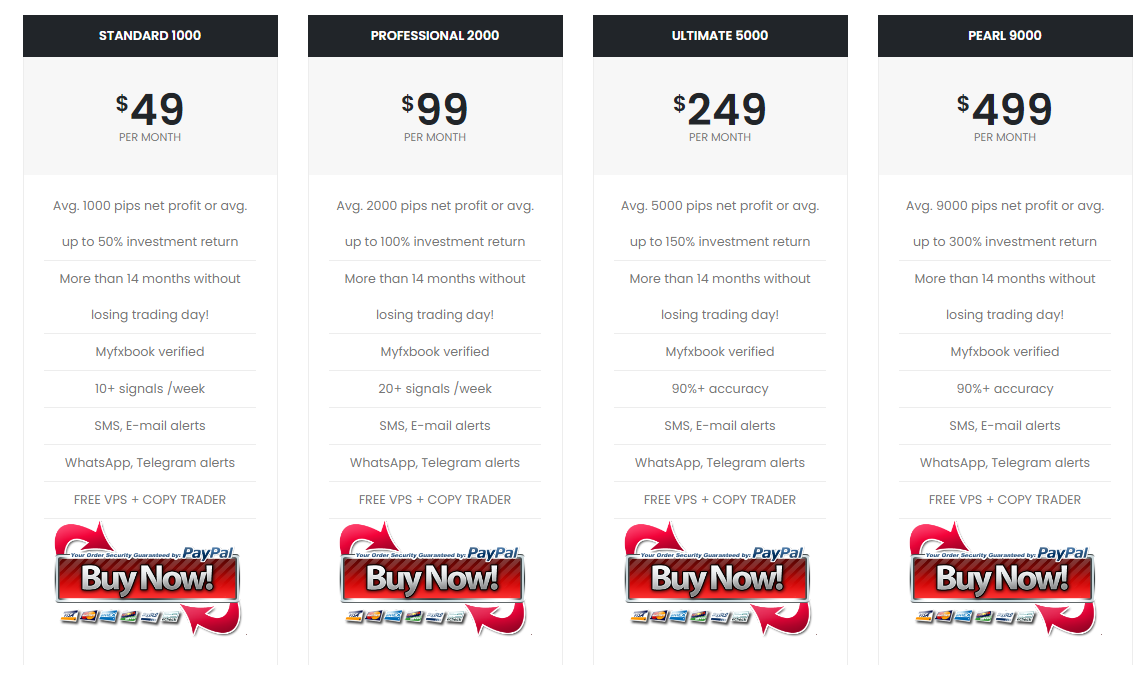 There are four packages that vary by pips. The Standard 1000 pack costs $49 monthly, the Professional 2000 pack – $99 monthly, the Ultimate 5000 – $249 monthly, and the most expensive pack – Pearl 9000 costs $499 monthly. As we could notice, they are monthly subscriptions. We've never seen signals for $499 monthly. This offer is scam-like overpriced. There are a free VPS service and copy trader on the board.
How it works
The copy trader automatically executes trades on our MT4 terminal receiving from the master account trading signals.
Trading Strategy

The robot opens trend trades on the market direction after receiving a confirmation.
The system can generate approximately $20000-$30000 monthly.
The EA trades EUR/USD, EUR/GBP, and GBP/USD.
Trading Results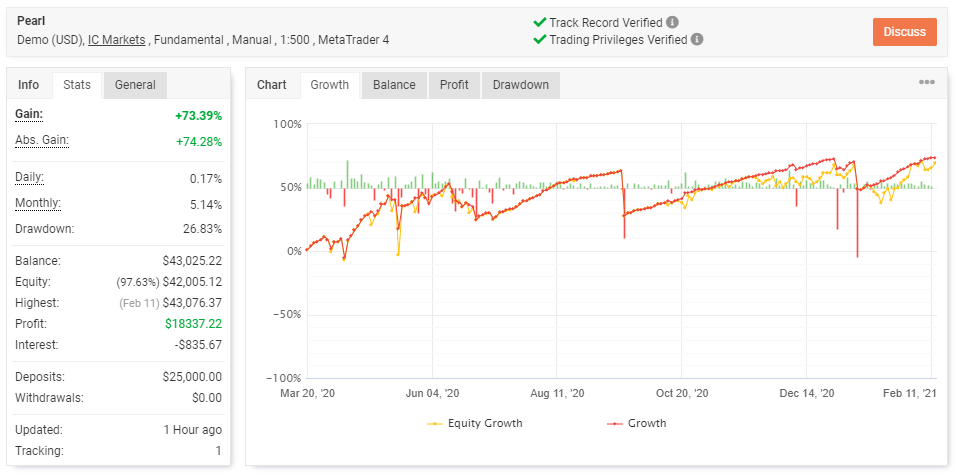 The robot runs their premium account – Pearl. It's a demo USD account on IC Markets. The system uses fundamental principles in trading. It works on the MetaTrader 4 platform with 1:500 leverage. The account has a verified track record. It was created on March 20, 2020. The deposit was set at $25000. Since then, the absolute gain has become 73.39%. An average monthly gain is a little – 5.14% as for high drawdowns – 26.83%.

There were 1718 deals with 2507.9 pips traded. An average win is 11.98 pips when an average loss is -21.99 pips. The robot shows 68-69% of the win-rate in both directions. An average trade length is over seven hours. The Profit Factor is 1.15.

The robot focuses on trading EUR/USD 1355 deals with $19744 and GBP/USD 309 deals with $1166.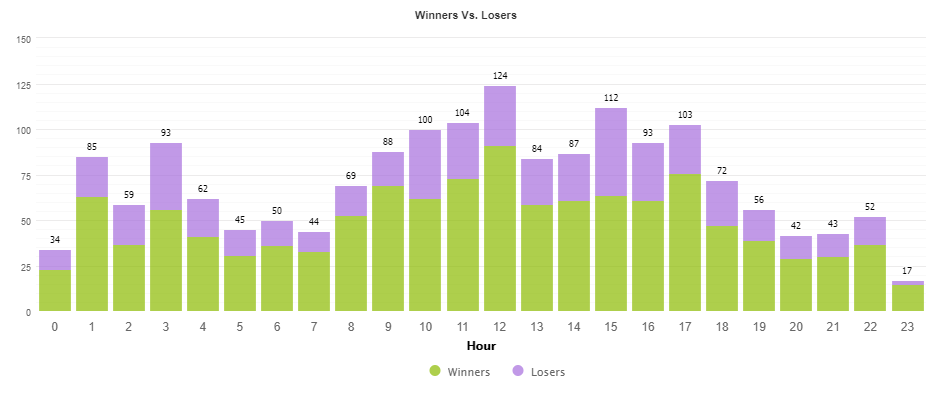 As we could see, the EA shows good activity during the Asian session. It works all the way during the European trading hours.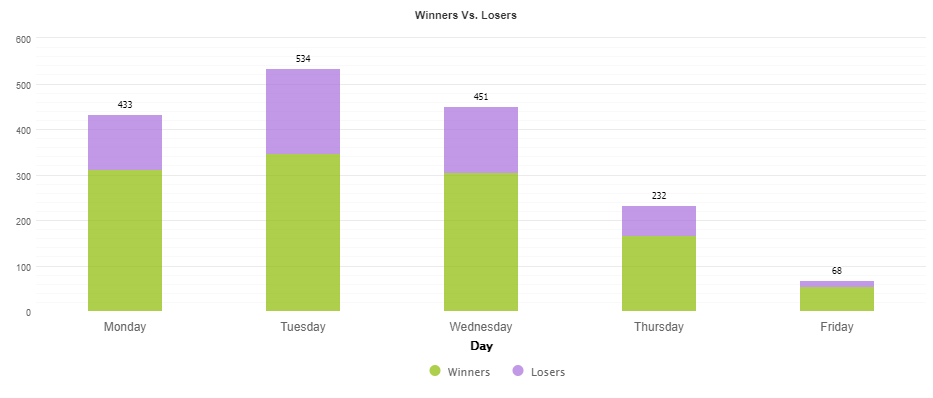 Fridays are the less traded days – 68 deals.

The robot works with medium risks to the account balance. There's a 29% chance to lose 10% of the account.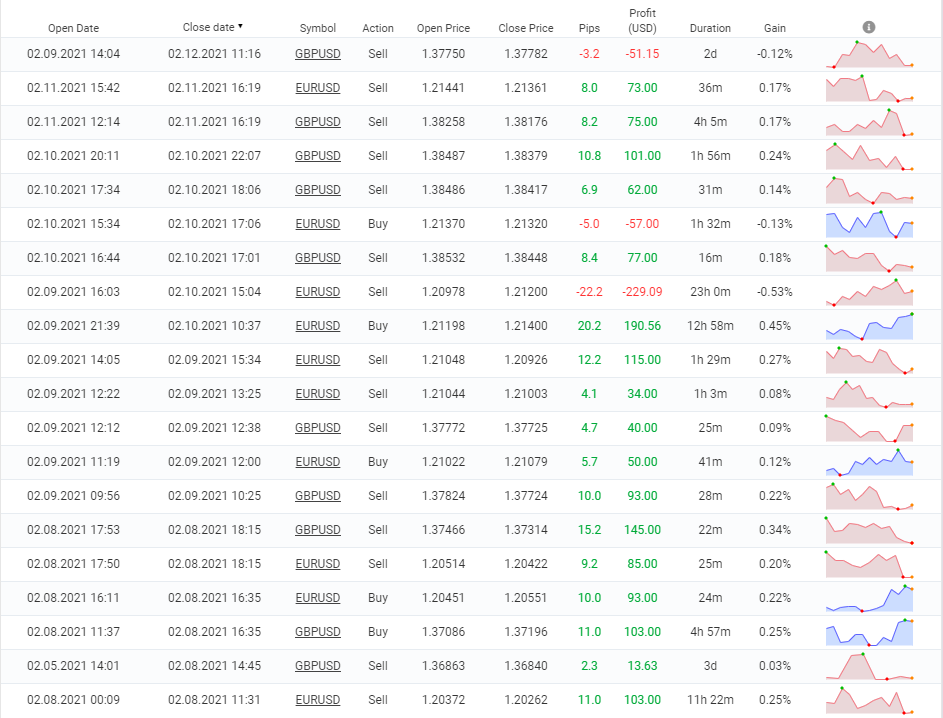 The robot uses Grids of two orders without Martingale.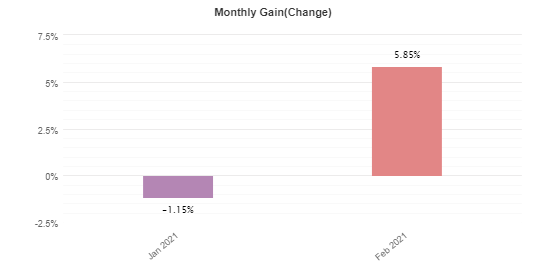 For many unprofessionally designed EAs, January 2021 was a lost month.
Customer Reviews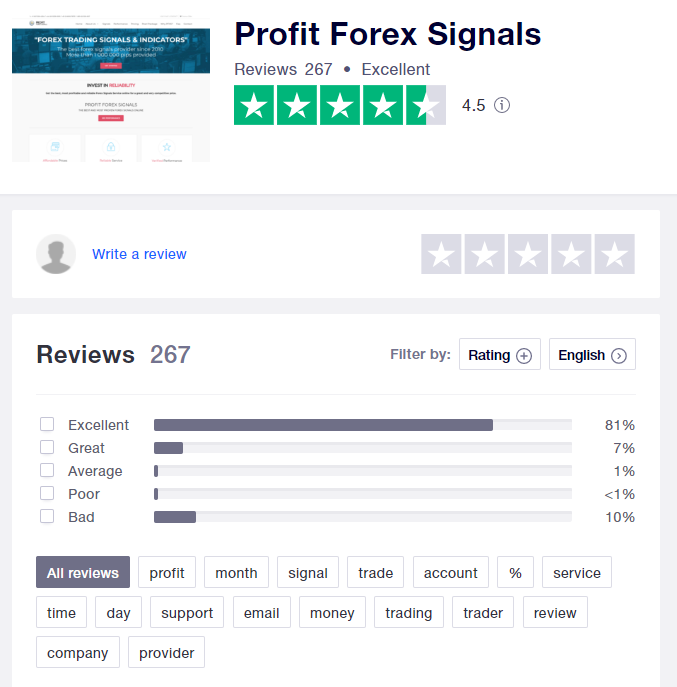 The company has a profile on Trustpilot with a 4.5 rate based on 267 reviews.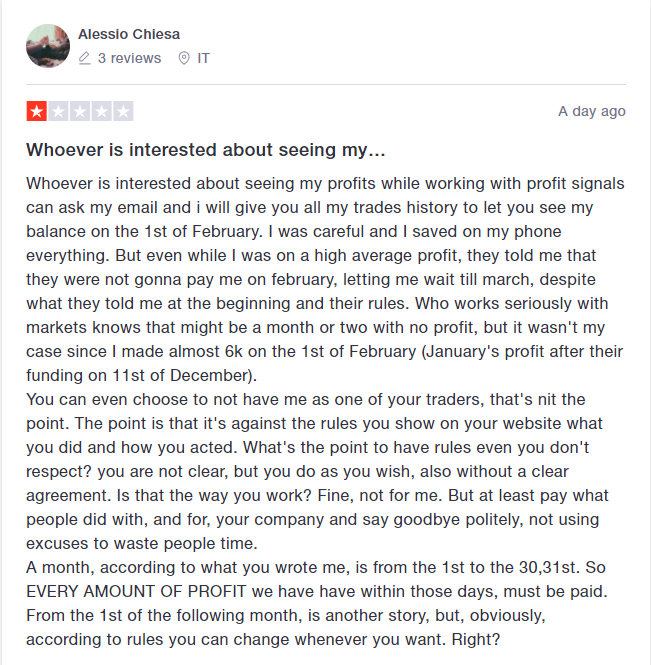 Many traders who worked for the owner noticed that he doesn't pay what he should.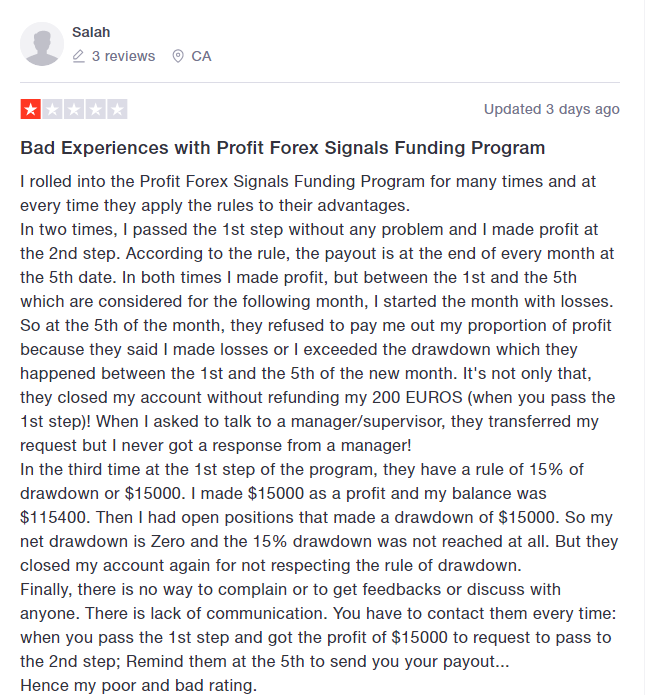 This is another example of bad communication.
Other notes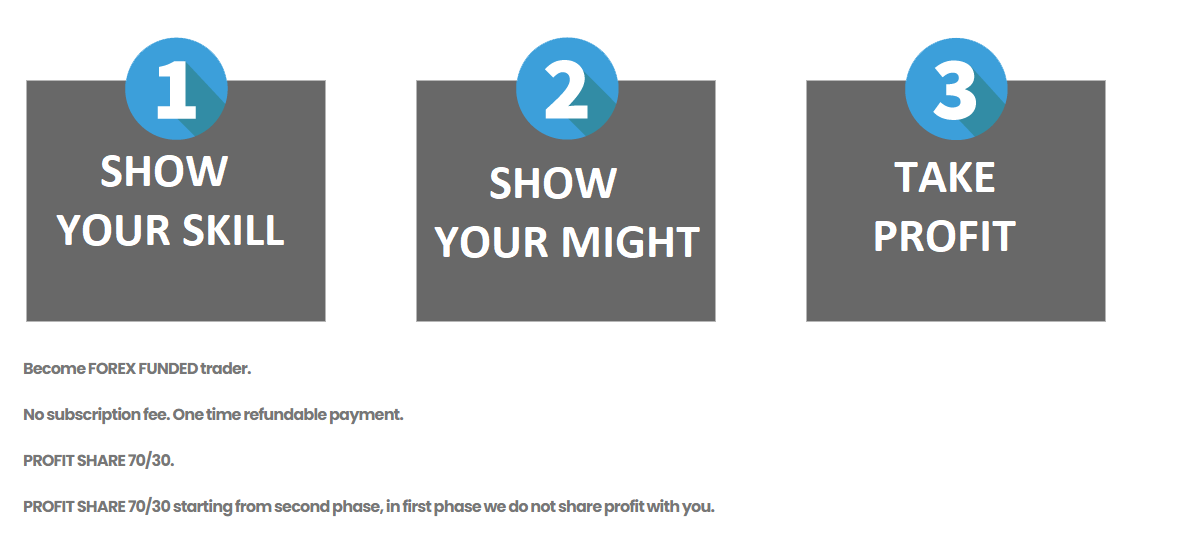 The owner offers traders to work for him on the 70/30 sharing profit terms. As we could notice, he doesn't care about reputation.