Prop Firm EA is a trading advisor that can help us with executing orders on our terminal. The system was designed by MyEAAcademy. The presentation looks short. They claimed that with their EA we can "Trade and get funded like a pro."
Prop Firm EA features
There are not many details explained about how the system works. Much we had to predict to deceive you.
Prop Firm EA was designed as a fully-automated trading solution.
The publishing month was August 2021.
We can work with low drawdowns.
We can expect to obtain from 10 to 20% monthly.
"Prop Firm EA is compatible with funding firms such as FTMO, MY FOREX FUNDS, etc."
"After successfully passing the challenge, you will generally be awarded an account funded up to $200,000 and your earnings on the account will be shared with a profit split between the firm and the individual."
We can skip trading the periods when high-impact news is released.
The advisor can be used on all cross pairs.
An expected drawdown level is 5%.
The system doesn't work with Martingale.
There's a "top-bottom reverse trading strategy along with grid, internal smart indicator signals and news filter as its trading strategy."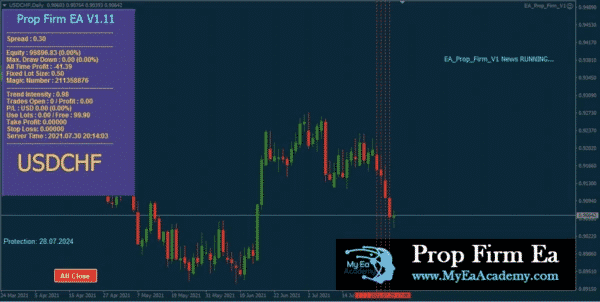 We can work with the next account sizes "2k, 5k, 10k, 50k, 100k and 200k USD accounts."
The balance should be $2000 at least.
The Friday night feature closes orders before Saturday.
Pricing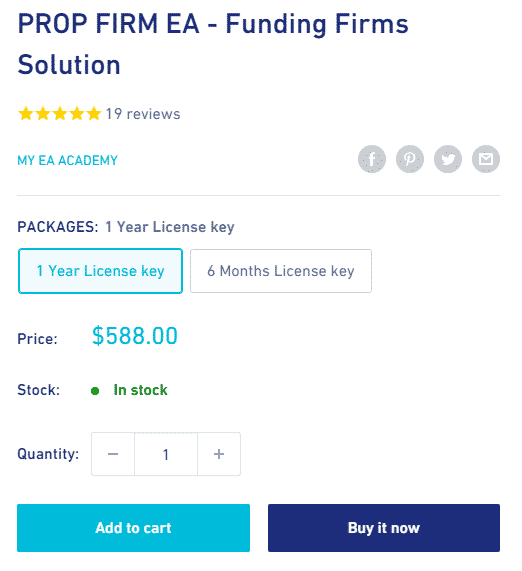 The system is available for an annual rent for $588. It's insane because we have to pay that much money in advance. There's a 14-day money-back guarantee.
How it works
The system works automatically.
It calculates lot sizes, entry points, stop loss, and take profit levels for us.
It knows how to cut drawdowns.
Trading strategy
We don't know the details of the strategy.
We are free to work with any cross pair.
The time frame details aren't disclosed.
Trading results
It's a huge con not to provide us with relevant backtest reports. Frankly, SinryAdvice always skips sharing test reports. So, we don't know what results the system could achieve.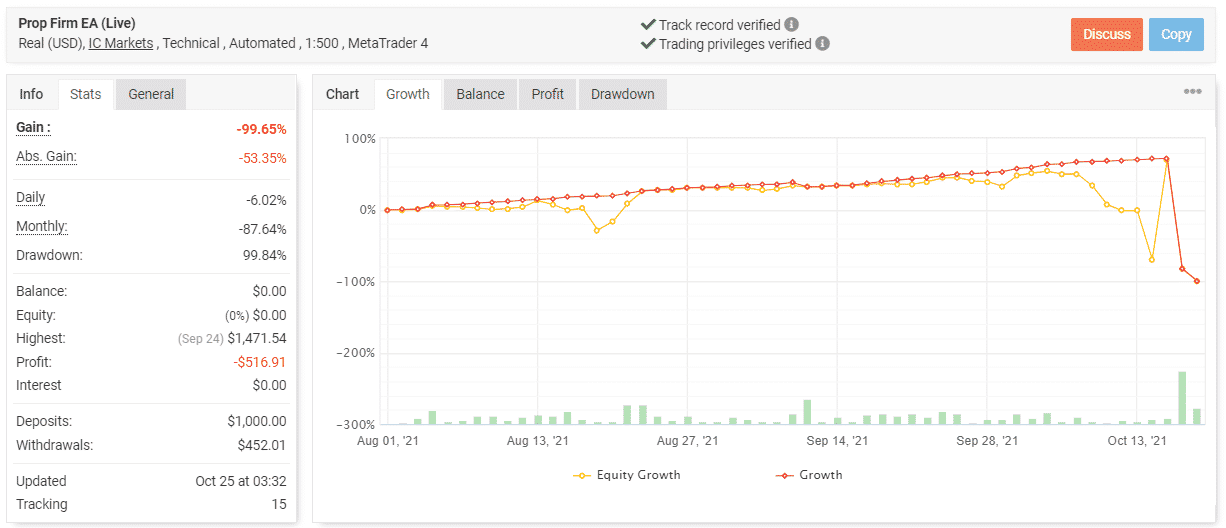 The robot has worked on a real $1,000 account on IC Markets automatically on the MT4 terminal. The account had a verified track record. It was created on August 01, 2021, deposited at $1,000, and withdrawn at $452.01. Since then, the absolute gain has amounted to -99.65%. An average monthly profit was -87.64%. The maximum drawdown was 99.84%.

It executed 475 orders with -1388.4 pips. An average win was 56.99 pips when an average loss was -123.13 pips. The accuracy was 71% for long and 61% for short trading positions. An average trade length was three days. The profit factor was 0.66 pips.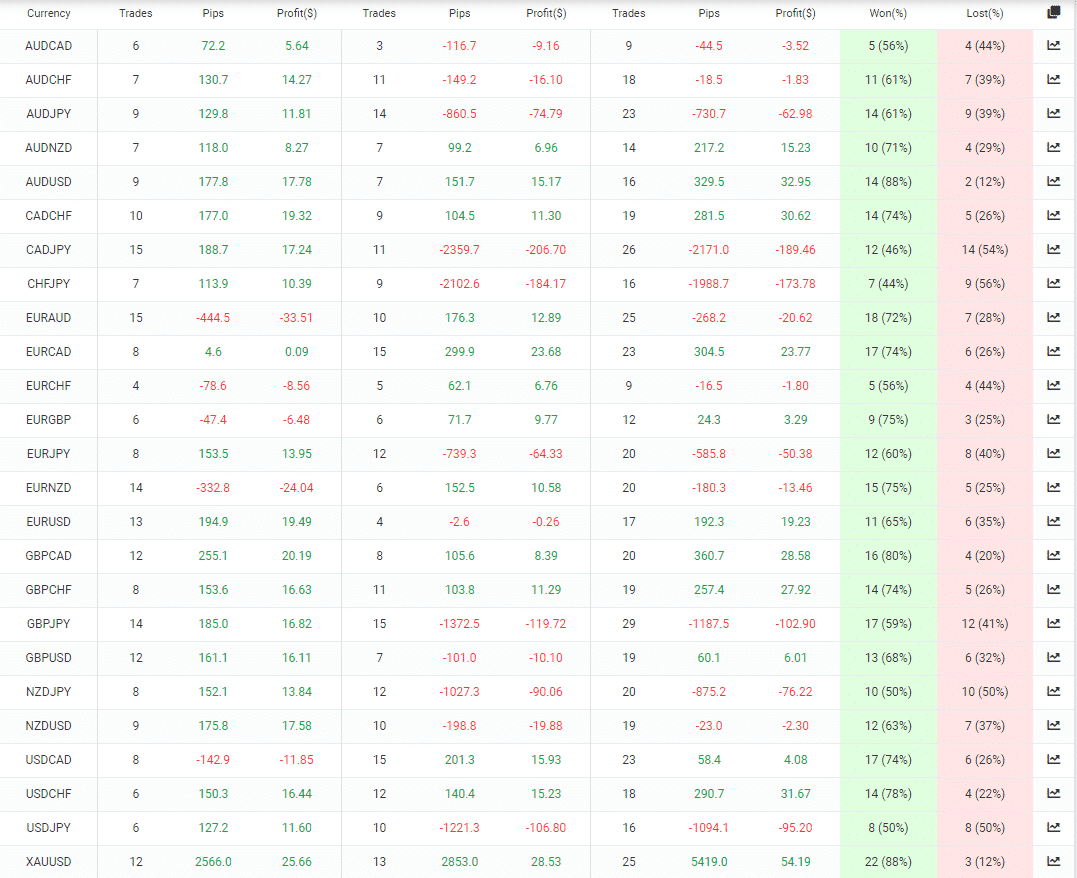 We can work with any pair, but with no success.

The system worked almost three hours a day.

Thursday and Friday were the less traded days.

After the account was blown, the risk became maximal.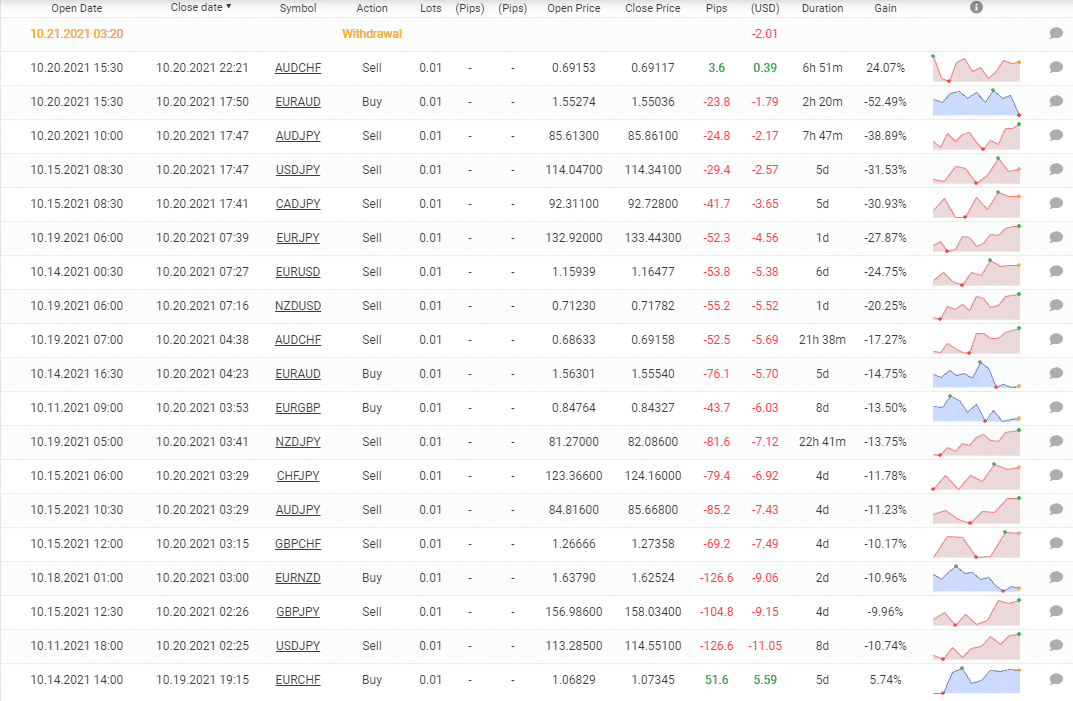 It's funny how the system lost 17 orders in a row. Even if you open deals randomly there's a 40-50% chance to close them in a profit.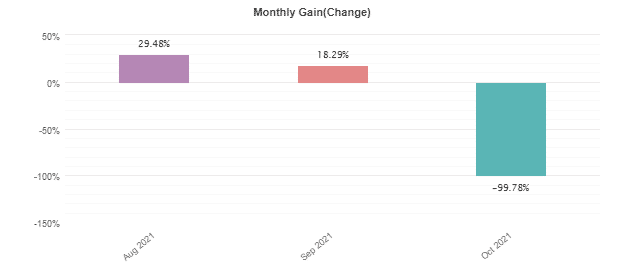 The advisor closed October 2022 with losing everything.
Customer reviews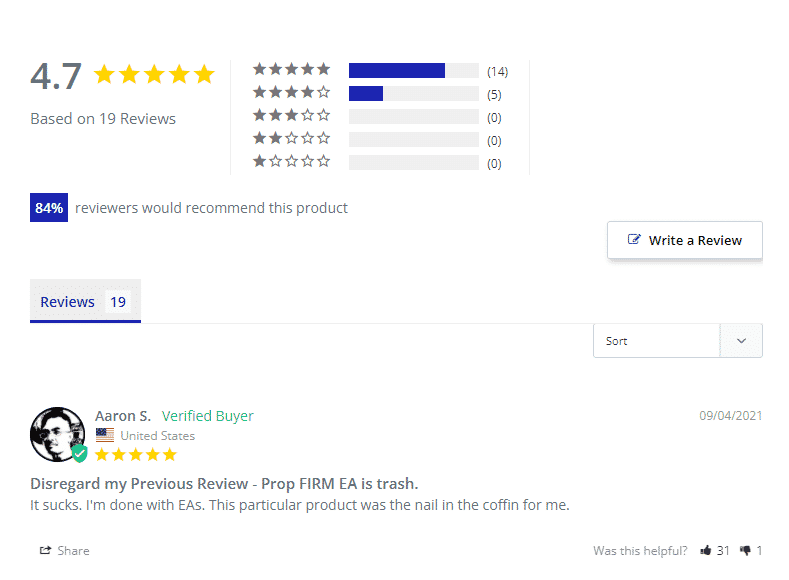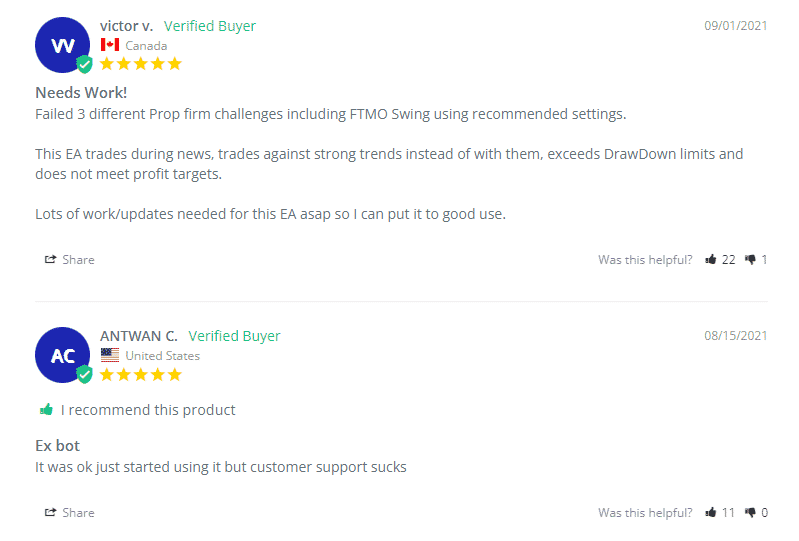 People mentioned that the service and the advisor are poor scams.