Punisher Scalper EA is a Forex robot that trades on the MT 4 platform. It was released on September 4, 2021 by Hemza Barour from Algeria. His portfolio counts 3 products: Evil Twin Scalper, Desert Funk EA, and Punisher Scalper. Let's analyze the last one in detail.
Punisher Scalper EA features
Let's talk about features, settings, details, explanations, and other useful details.
The advisor works with charts completely automatically.
The pricing is $200 for a copy.
It will be increased to $300 by the dev soon.
The system has a 4.0 version.
It trades using "an advanced search and breakdown mechanism for local extrema."
The system avoids using Grid, Martingale, and other risky strategies.
It covers opening orders with SL levels.
The system was tested on the 12-year of the tick data.
It worked with real spreads, commissions, and slippage.
There's a spread protection applied.
The time frame should be set at M30.
We can give it a try on a demo account first.
It should be used on VPS and ECN.
The balance has to start from $100.
Pricing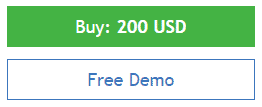 It is available for $200 only. We will receive a real account copy of the product. There are no rental options or refunds. It's not a welcome offer.
How it works
The system works automatically.
It opens and closes orders for us.
It covers them with SL and TP levels.
The advisor calculates lot sizes for us.
Trading strategy
The main strategy is scalping.
We can trade EURUSD, USDJPY, GBPUSD, and XAUUSD.
The time frame is M30.
Trading results
The system was introduced without backtest reports published. It's a huge con because the advisor should have been tested before being released at MQL5. Without the final table we don't know what we have to rely on.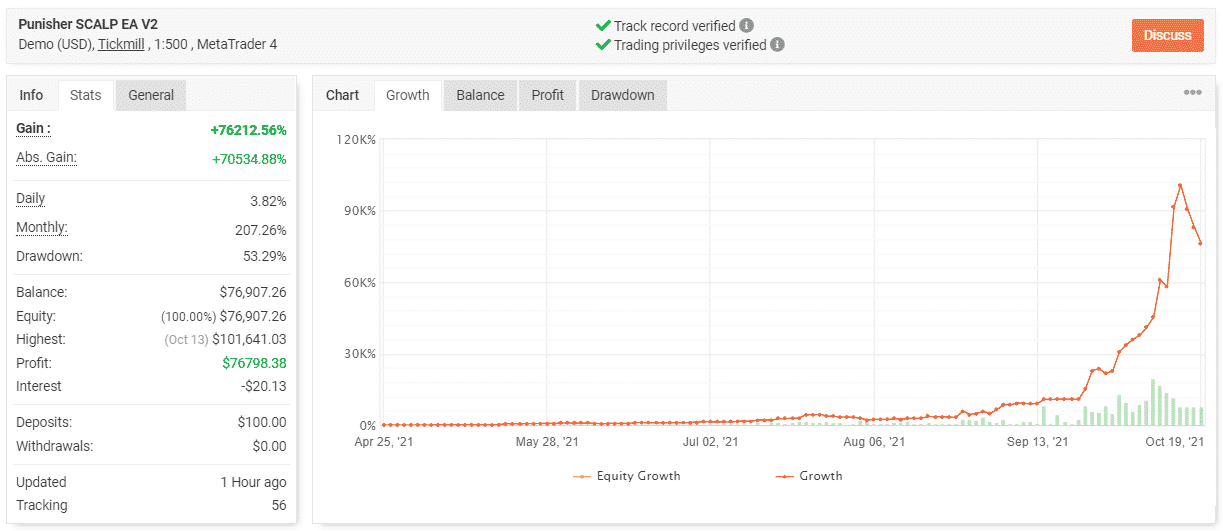 We have verified demo account trading results. It's a good sign because we can see how the system falls using high risk trading and all those profits were obtained in a dangerous way. The system has been running a demo USD account on TickMill automatically with 1:500 of the leverage on the MT4 platform. The account has a verified track record. It was deployed on April 25, 2021, and funded at $100. Since then, the absolute gain has become 76,212%. An average monthly gain is 207.26%. The maximum drawdown is 53.29%.

There were 610 orders traded. An average win is 29.32 pips when an average loss is -5.47 pips. It traded 7476 lots. The win rate is 45% for longs and 39% for shorts only. It's almost a dead advisor. The trade length is 22 seconds. The profit factor is 2.11.

It has lost only GBPUSD direction, 173 orders but -$9182. Most of the profits were obtained on Gold, $71,600.

The risks are high. We have a 41.94% chance to lose 10% of the account.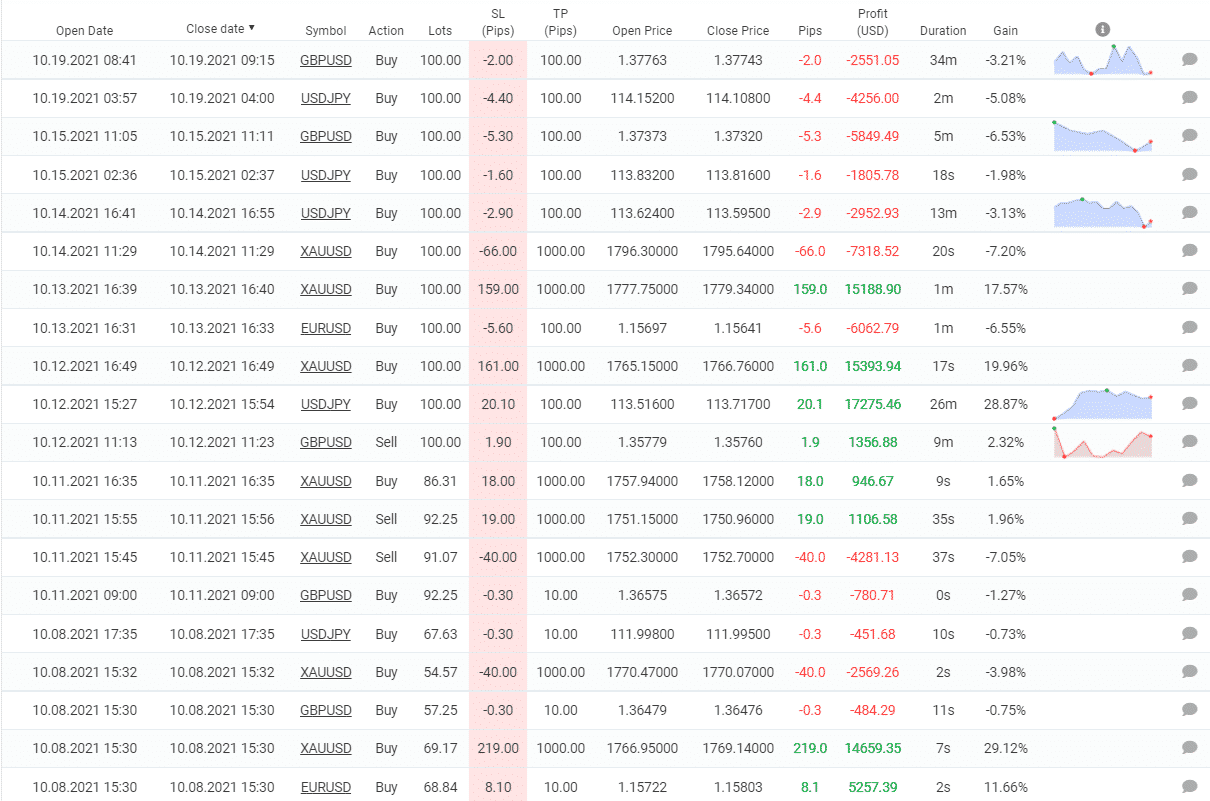 The last traded orders have brought huge losses.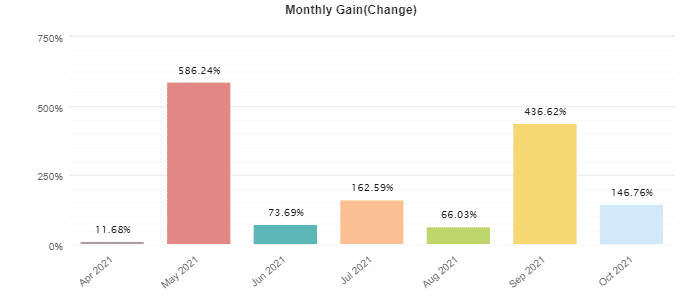 The advisor works completely unpredictable and with high risks.
Customer reviews

There are several positive testimonials written about how good the system is. It's hard to believe without proof.