SFI Indicator promises steady profit and a high win rate of 79%. According to the vendor, it generates 66% more profits and is priced 32% lower compared to other trading tools in the market. It is an indicator that predicts price shifts for currency pairs.
This product comes from the SinryAdvice team, which is based in Malaysia. We don't have much information available on the company's background, or the developers and traders who work there. They have developed several trading tools over the years, such as MG Pro EA, Swing VIP, Scalp Pro Indicator, and T10X Indicator.
Before you choose a Forex indicator, you must consider the various aspects of it, like pricing, features, strategy, live results, and customer reviews. Since there are many scam services in the market these days, we need to be careful before investing in a trading tool. For more information, check out our best Forex robots/signals list.
SFI Indicator overview
The official website has a list of features for this indicator, followed by a description of how it functions. We have a video explaining the installation and strategy, along with steps on how to use it properly. Finally, there are screenshots of live trading results, an FAQ section, and some customer testimonials.
The vendor seems to focus on the performance of the indicator and shares screenshots of various charts, although their authenticity is debatable. Taking a look at the features, we don't think they are offering anything unique through this indicator.
It works on all Forex pairs and all timeframes for the MT4 platform. Traders receive sound alerts and pop-up notifications whenever there is a trading opportunity. They also receive a tutorial video for setup and installation. The signals are fixed and not repainted and if you wish to use it on mobile, you need to use the screen share option.
Pricing
SFI Indicator is available at the price of $48, which is more or less close to the market average. The refund window for this indicator is only 14 days, which is quite inconvenient. You need at least 30-60 days to test your system properly, so this won't impress most traders.
How it works
After making your purchase, you need to install the indicator on the MT4 platform. After this, it starts analyzing the market trend and the trading chart to generate signals. On your screen, you will see arrows that indicate the opening and closing times.
You need to send your MT4 account number to the service team in order to get the license key, which will be delivered within a day. The vendor recommends using the M5, M15, and M30 timeframes for this indicator and advises traders to avoid volatile market situations.
Trading strategy
On the official website, the vendor explains how the indicator shows trading positions but does not explain the strategy in detail. Experienced traders generally look for some technical data related to the strategy. It helps them determine whether the indicator is worth using in the live market. The lack of strategy insight might lead to many potential investors shying away from this system.
Trading results
SFI indicator is not an automated trading system, although it can be used in combination with robots. For this reason, the vendor has not shared the backtesting results for this system.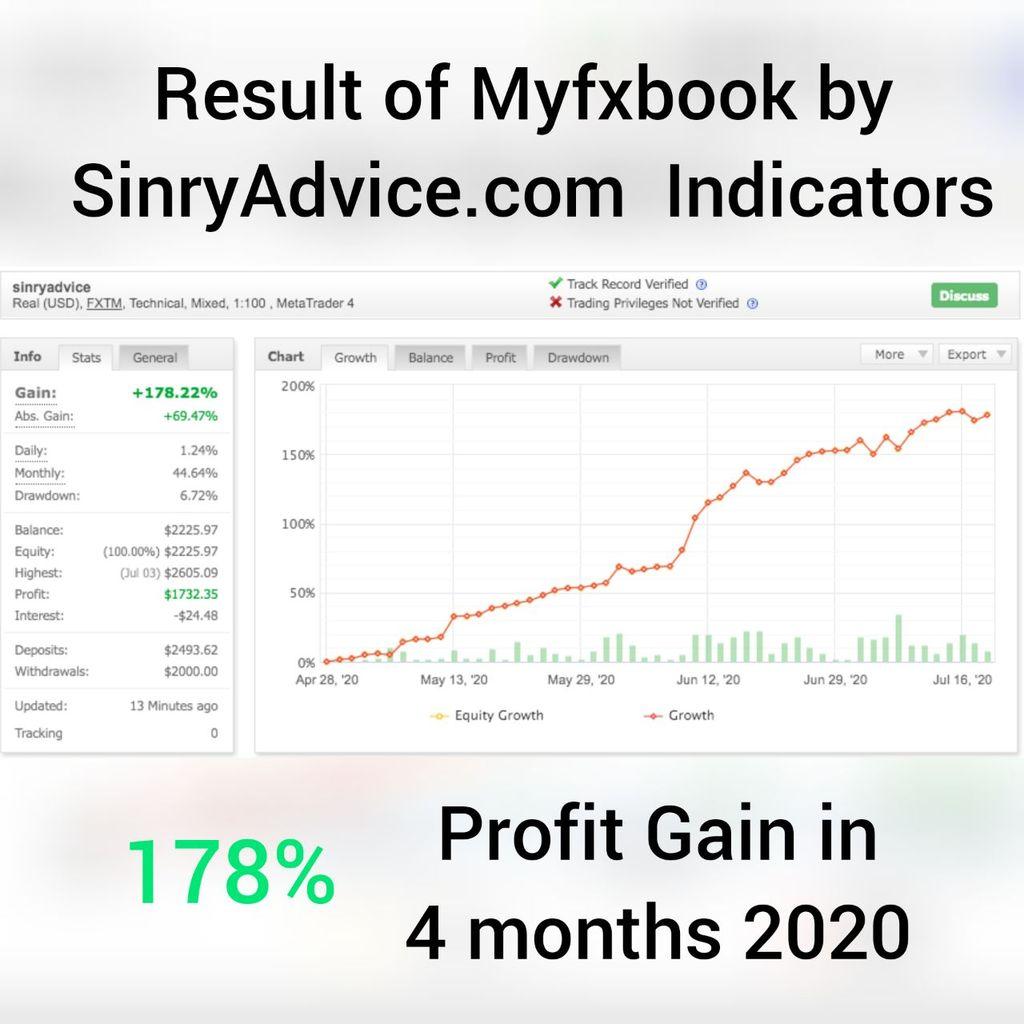 On the official webpage, the vendor has shared the screenshot of a trading account on Myfxbook showing a 178% profit gain in 4 months in the year 2020. However, we were not able to find this account on Myfxbook, which means the vendor has deleted it.
In the absence of verified trading results, there is no way we can rely on this indicator. For a trader to trust a trading tool, it must be supported by several months' worth of live statistics.
Customer reviews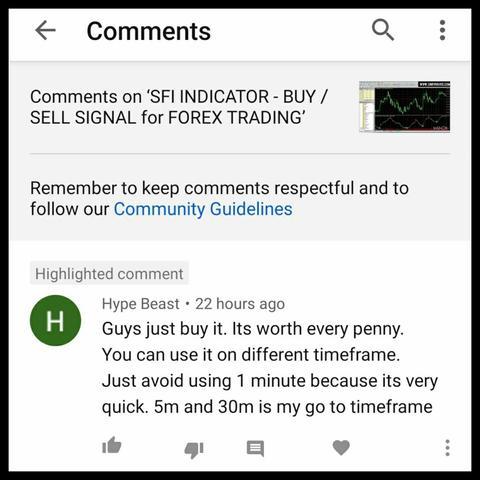 We couldn't find any verified customer reviews for this indicator on trusted review websites. There are several screenshots of customer testimonials on the official website, but these cannot be considered genuine.