Shell Forex EA is a trading solution that has a two-page presentation without pricing details. Their main claim is that Shell Forex EA is the simple and safe way to make profit with Forex. So, let's check it out.
Shell Forex EA features
We have gathered all the useful information and added some of our thoughts about the system. It was a challenge because the presentation is short.
The advisor works on the terminal automatically and allows us to do whatever we need instead of sitting in front of a PC.
"We back you up with all the necessary trade features."
There's no Martingale strategy applied.
We may be sure that there's no Grid or Arbitrage added.
We can work with any broker.
It will receive free upgrades and updates.
The devs provide "unconditional refunds."
The advisor is an easy-to-use robot.
The robot adapts to the market automatically.
It was designed to work for us on MT4.
We have "tested and proven set files" applied to increase our performance.
The system has three levels or risks depending on what amount of return we need: low, medium, and high return.
We don't know how much those risks level in percent to the account balance.
We can install the robot within 5 minutes.
Pricing
The presentation isn't featured by any offer. It's rare but this sometimes happens. So, most likely, we have to contact them directly and ask for the price and conditions. This doesn't look professional at all. Also, we have no claims that there are refunds if something is not right.
How it works
The advisor works automatically on a terminal.
It seeks 24/7 for trading opportunities.
It can manage lot sizes for us based on free margin.
The same it can do with SL and TP levels.
Trading strategy
We have no trading strategies behind the system mentioned.
The trading results show that there are six pairs traded.
We don't know the time frame details. They can be from M15 to H1.
Trading results
The presentation isn't featured by backtest reports. It's a disadvantage because we don't know how well the system was tested on the past tick data.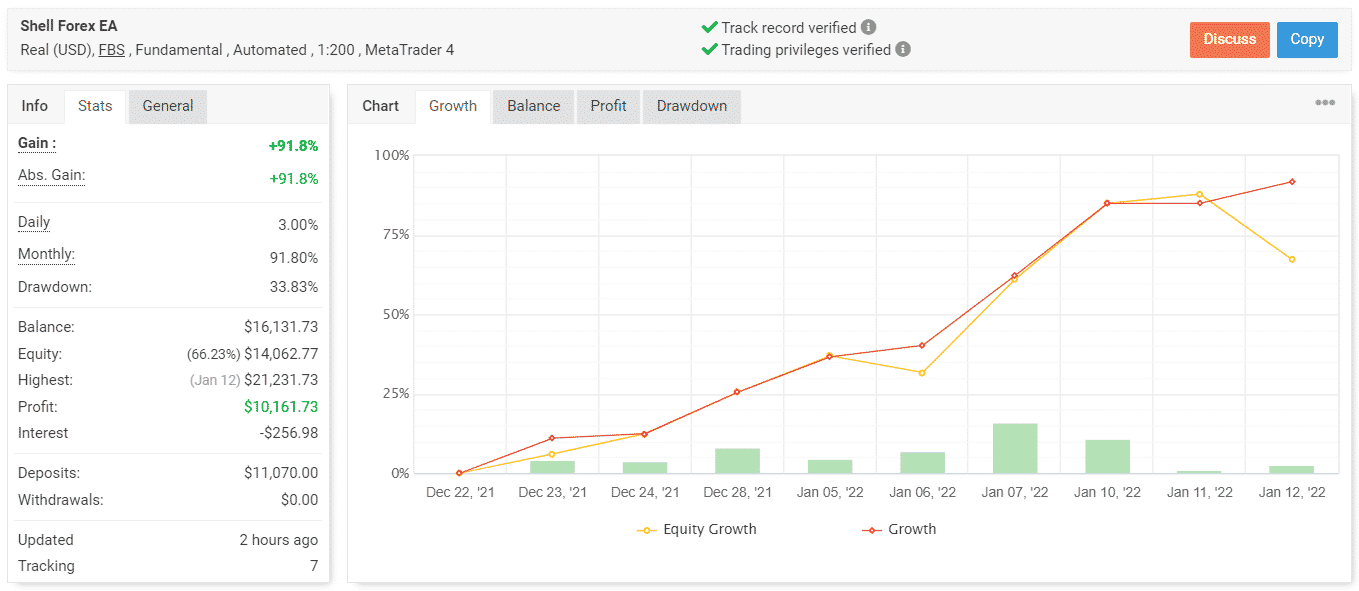 The robot works on a real account on the FBS broker. It executes orders automatically with 1:200 leverage. The platform is MetaTrader4. The account has both: verified track record and verified trading privileges. It was created on December 22, 2021, and deposited at $11,070. Since then, the total gain has grown to 91.8%. The maximum drawdown is 33.83%.

Shell Forex EA has closed 124 deals with 1700.7 pips. An average win is 20.89 pips when an average loss is -14.70 pips. An average trade length is 19 hours and 36 minutes. The profit factor is 5.39. It's a high one.

The advisor works with AUDUSD, EURAUD, GBPAUD, GBPJPY, GBPUSD, and USDJPY. AUDUSD with 31 orders is the most actively traded pair.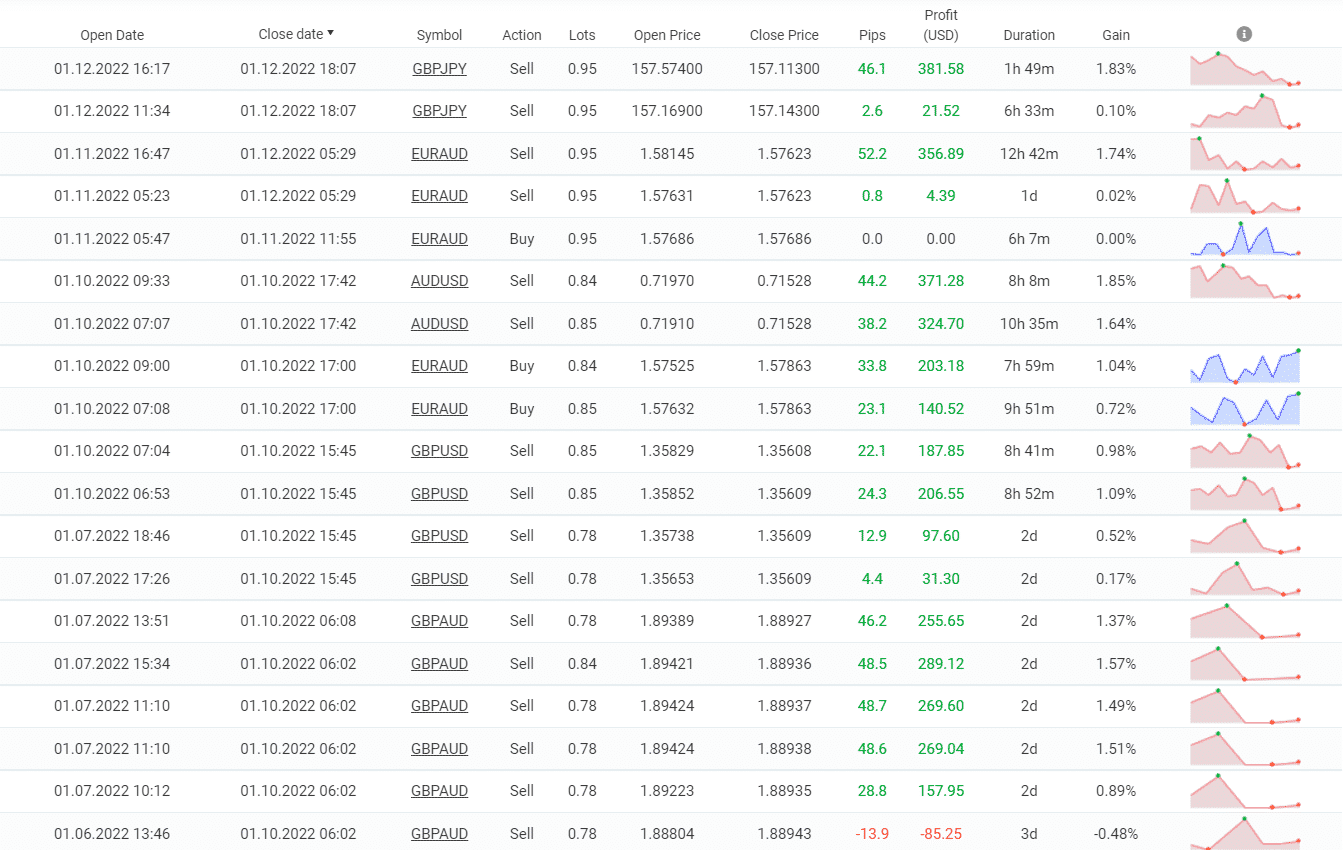 The last orders were profitable. The advisor uses a Grid of orders strategy that multiplies pressure on the available margin and can be a reason for Margin Call if the market goes in the wrong direction.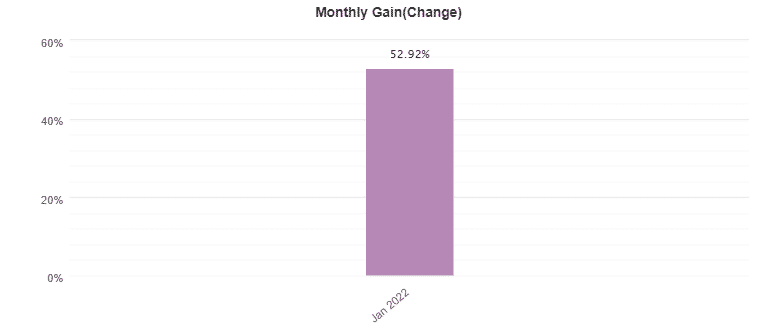 January 2022 looks very profitable so far.
Customer reviews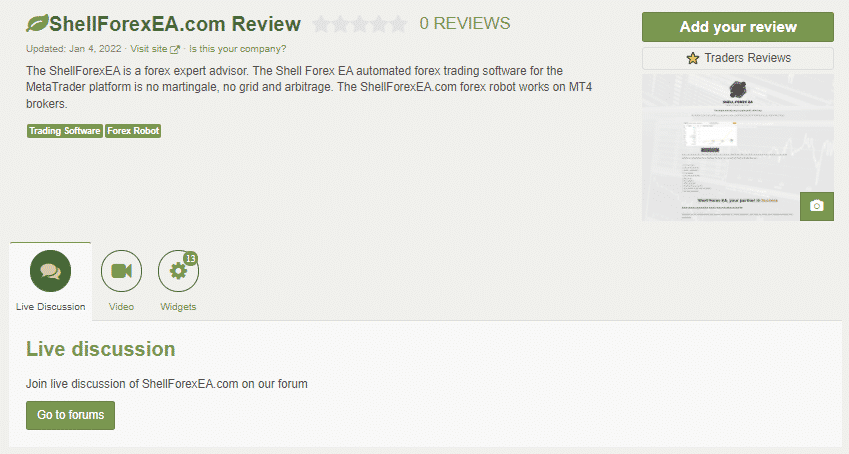 We have a page of the system created on FPA. There are no accounts connected and no testimonials written.