The latest offering from Trading Strategy Guides, Siphon X is a robot that deals with the EUR/USD pair. This robot's unique selling point is the claim that it brings in huge profits without us having to go through the charts and study trends by monitoring trades throughout the day.
This system was founded in 2020, and as per company claims, it is able to enhance its profits by 80% in a year, 3-7% in a month and 1-2% on a daily basis. It claims to show us predictions regarding the direction in which the pairs are headed so we can get an edge over our competitors.
But, is Siphon X a reliable profit-making tool? For a Forex trading system to be effective, it must not only offer a great strategy. A large part of its efficiency depends on how easily traders can work with it. Thus, we will be providing an extensive review of the service here, discussing things like the pricing details, working principle, and trading strategies.
Siphon X Overview
In order to make traders interested in the system, the company put a countdown timer before its release. The main selling point of this software is its professed ability to bring in large profits while avoiding the hassle of making manual trades. Traders who prefer to work manually can also use Siphon X's trading strategy to make large profits in a small time. This is nothing new as far as Forex trading robots are considered.
Pricing
Siphon X offers two distinct pricing options. The first option requires us to pay a one-time fee of $149. Here, we get the Siphon X EA, along with the trading strategy. The second option costs $49, and it only gives us the strategy that we can use to carry out manual trades.
While this is cheaper compared to other systems, it also makes us question the effectiveness of the service. As per the company, this is a limited time offer made to attract potential customers. They also offer a 30-day money-back guarantee, so a full refund can be collected in case the results are unsatisfactory.
How It Works
The Siphon X EA claims to provide consistent profits in regards to the EUR/USD and other pairs. We can choose a suitable automation level and check out the backtesting results while getting some valuable support regarding how to use the tool to its full capacity.
This system also has an email list where the customers receive periodic updates related to the system. We can also check out how other individuals are conducting their trades. The systems manager also arranges a call where discussions on improving the software are carried out.
Trading Strategy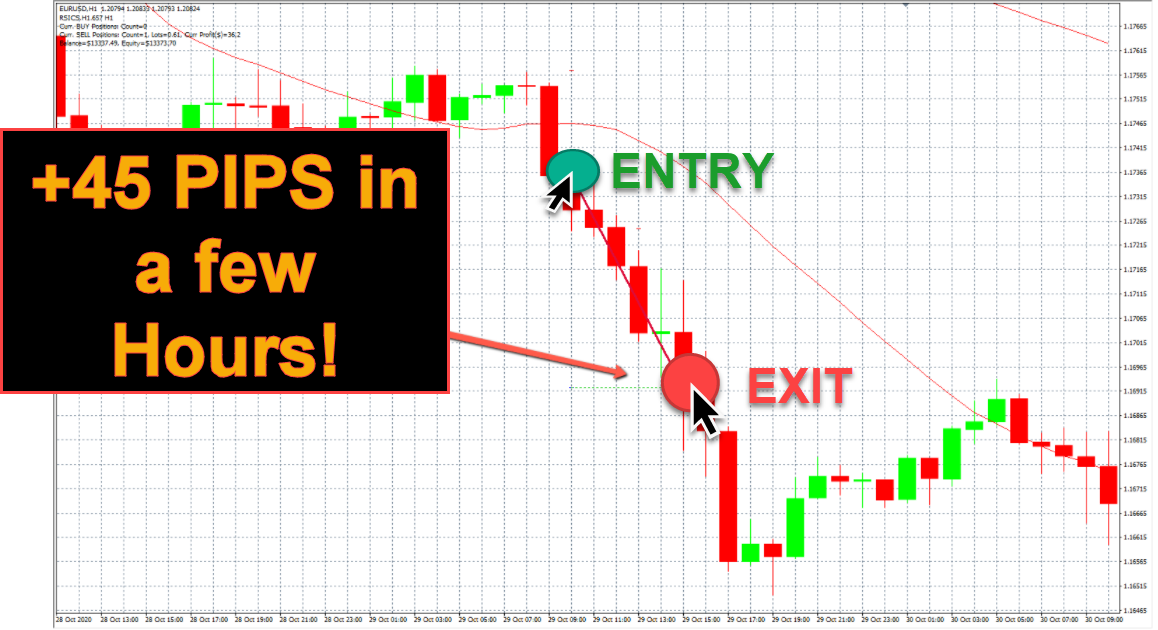 Unfortunately, there is very little information on the website regarding what strategy Siphon X uses. This could be a red flag for many seasoned traders who prefer to know all the details. The above figure shows a trading performance concerning the EUR/USD pair where 45 pips were picked up over a few hours. It seems Siphon X used the RSI indicator for this purpose.
Trading Results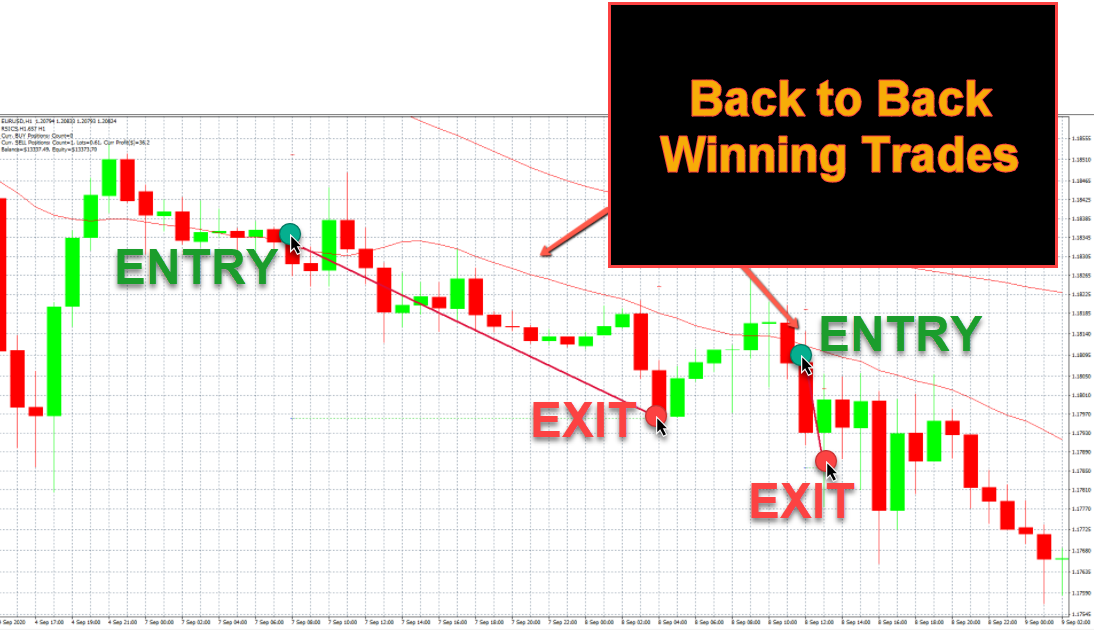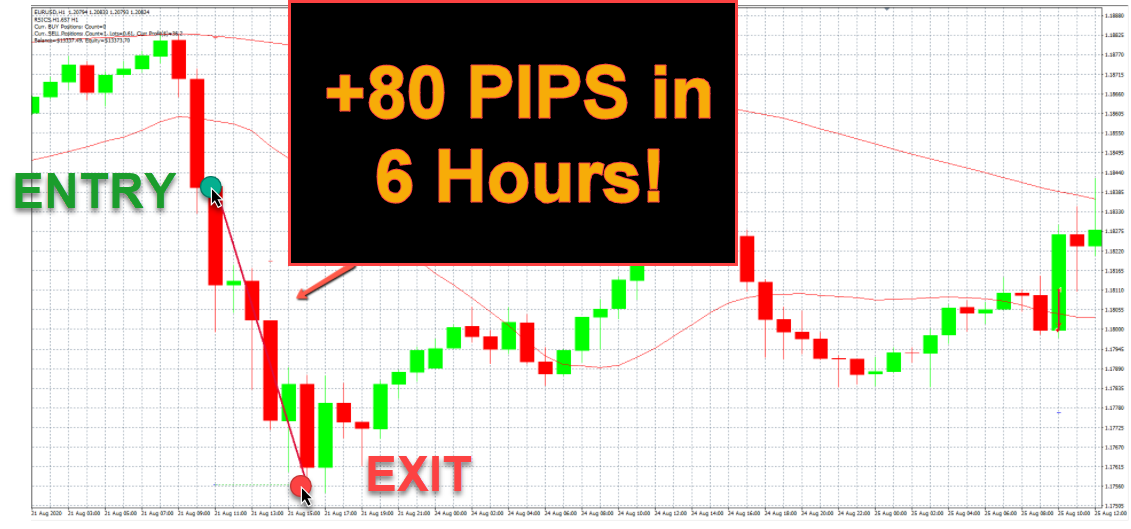 Although Siphon X makes some tall claims, they have no trading results that are verified by reliable sources like myfxbook or fxblue. This raises some serious questions about its authenticity since all it has to show are trade examples and backtesting results, which is simply not enough these days.
There are several Forex robots on the market today, so verified trading results serve as a reliable way of comparing their performances. It tells us that the results could have been manipulated. Several traders would have trust issues with this software. For the system to be more reliable, it must provide true testing results for the reference of traders.
Customer Reviews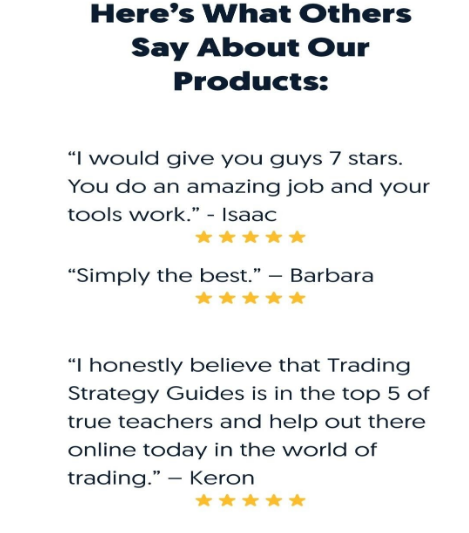 Currently, there are no reviews about Siphon X on websites like Trustpilot, myfxbook, Forexpeacearmy, etc. All we have are some overly positive reviews on the company website, which are hardly reliable. The absence of user reviews on this system instills doubt in the mind of traders who always want to know how other people have rated the product.