Stenvall Mark III is an expert advisor that works based on a Grid of orders strategy. The presentation looks average. The dev has over five years of MQL5 experience. So, let's check the robot and its trading performance to determine whether it is a worthy investment solution in 2022.
Stenvall Mark III features
The presentation includes an average level of information about how the system is going to function.
It can execute orders on our terminal for us automatically.
It can work on the low risk account.
The system can be used on EURUSD.
The time frame has to be M5.
"This is the 3rd generation of the EA Stenvall. The EA Stenvall MK III trading method is a hybrid of a trend strategy with a counter trend strategy."
The system can be good for high time frames either.
It was released in 2016.
The drawdowns should be 8%.
"EA Stenvall MK-I MT4 was used as one of the EAs of a private hedge fund, with a total deposit of more than 2.7M USD (I can't prove this information)."
We have to have $100 on the balance.
Pricing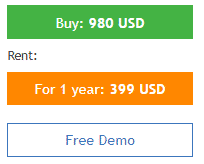 It can be bought for $980. We have a single rental option for $399. Anyway, there's a free demo copy available. We can check settings and other details on our terminal personally.
How it works
It works automatically.
It calculates lot sizes for us.
The robot isn't sensitive.
It works with various SL levels.
There are 76 functions on the board.
The average TP is 150 pips.
The trading can be started after several minutes.
Trading strategy
It works with a trend strategy.
The dev claims that it does not use Grid or Martingale.
We can work with EURUSD.
The time frame is M5.
Trading results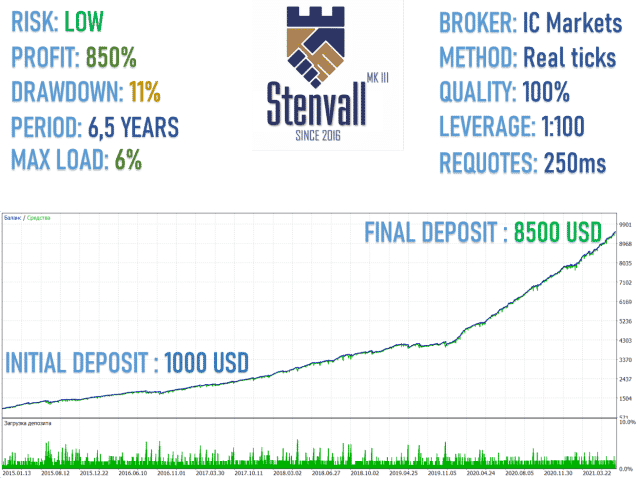 There's a backtest report based on the tick data from IC Markets. The modeling quality was 100%. The leverage is 1:100. The risks are low. We have a profit at 850% with 11% of drawdowns. The data period was 6.5 years.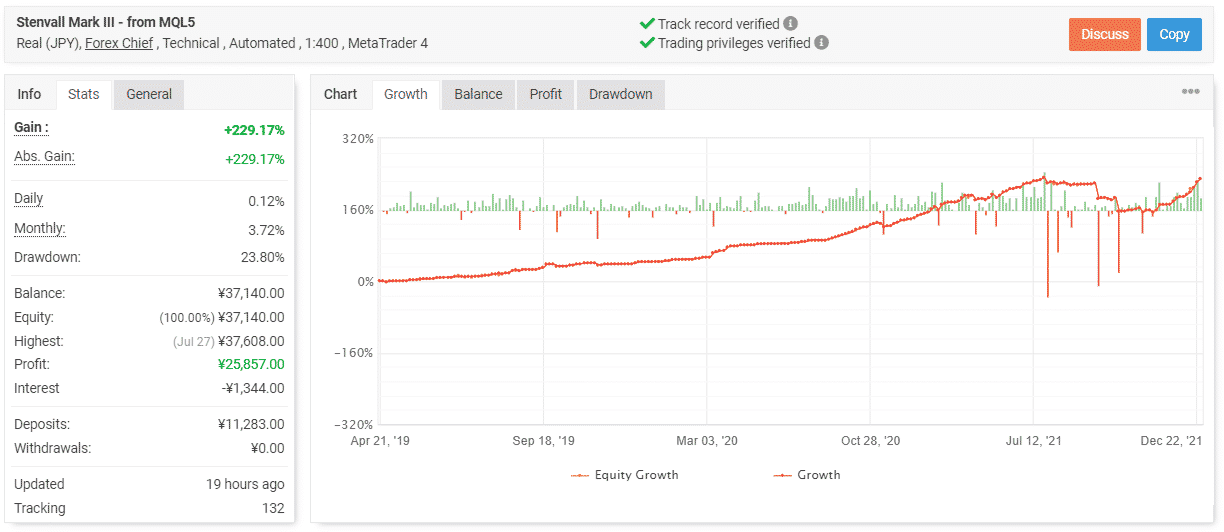 The advisor has been working with a real ForexChief account on MT4 with 1:400 leverage. The account has a verified track record. It was created on April 21, 2019, and deposited at ¥11,283. Since then, the total gain has amounted to 229.17%. An average monthly gain is 3.72%. The maximum drawdown is 23.80%.

The advisor worked 546 deals with 1109.3 pips. An average win is 6.41 pips when an average loss is -6.18 pips. The accuracy is 63% for longs and 66% for shorts. An average trade length is 5 hours 8 minutes. The profit factor is 1.75. It's a bit higher than the common requirements.

The advisor works with almost equal trading frequency.

It focuses on trading the second part of the American trading session.

Tuesday is the most traded day, with 126 deals.

It works with medium risks. It has to lose 21 deals in a row to lose 10% of the account.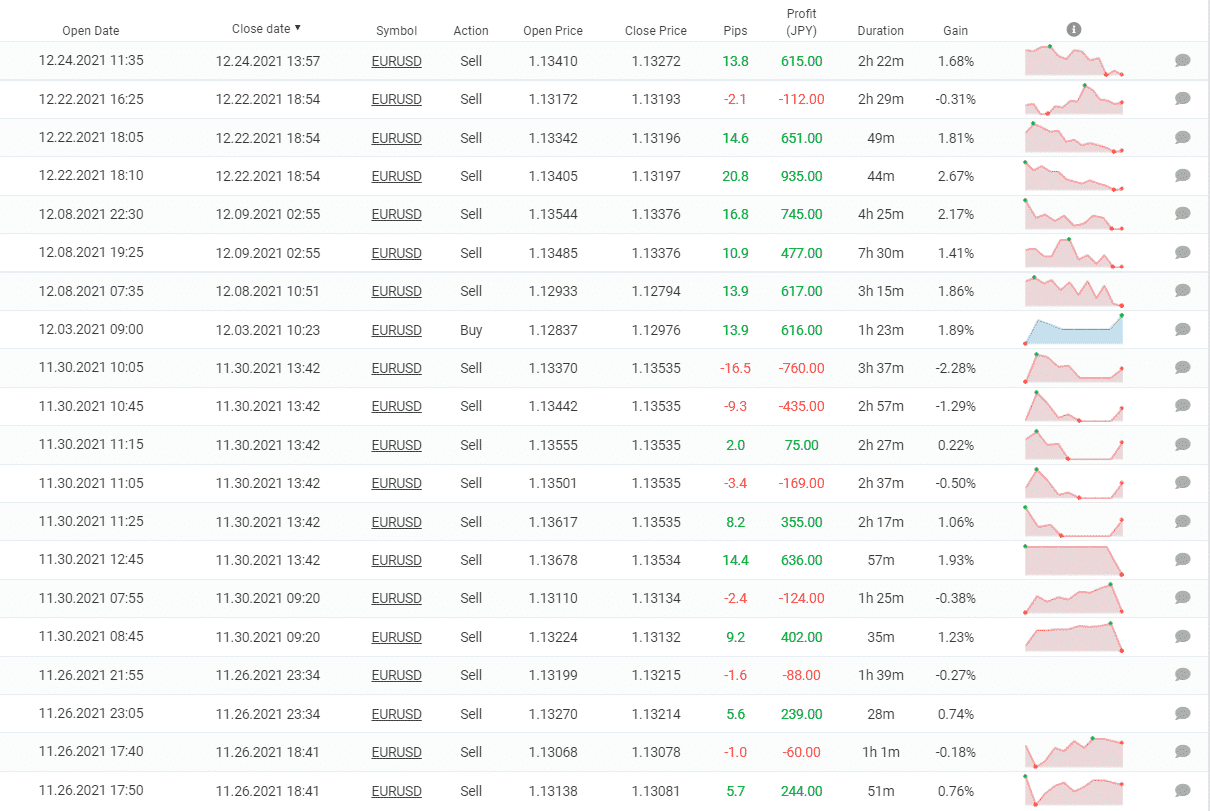 We can check the lot sizes that were used for every order.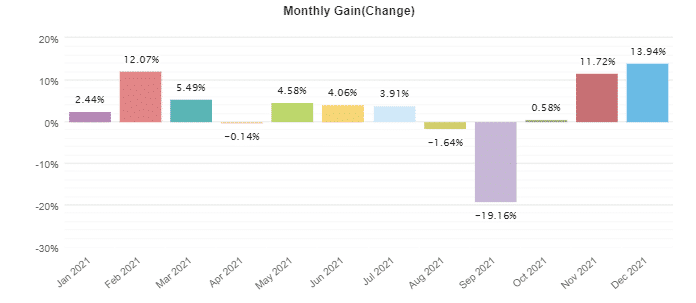 The system does not trade predictably this year.
Customer reviews

Gennady Sergienko is a dev from Russia who has a 15,572 rating.

There are seven products in his portfolio. They have a 5 rate based on 97 reviews.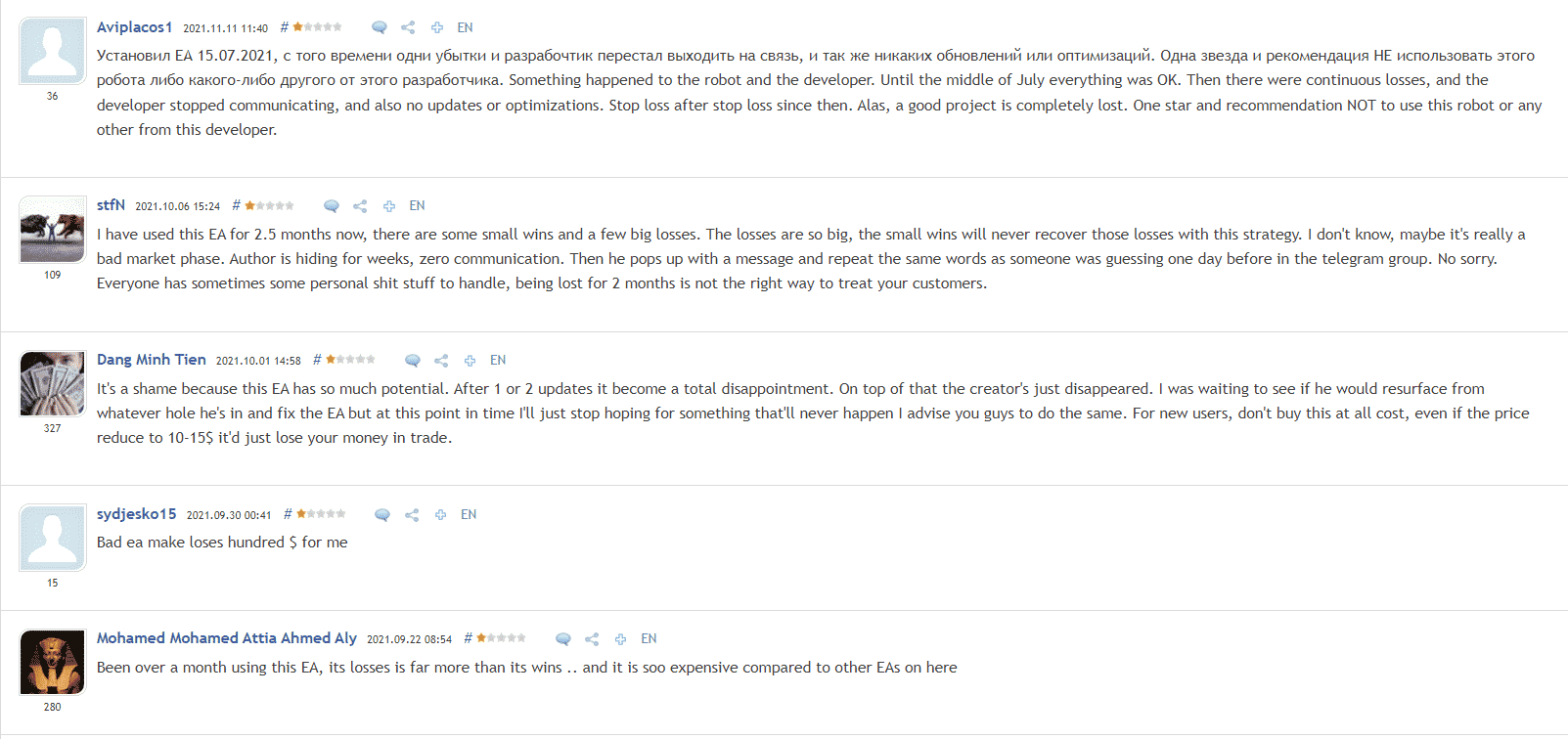 There were many negative testimonials about the system performance in general.