The StrategyQuant X site is one of not many platforms that allows everyone to design strategy, test, and develop robots. The main statement consciences us in that we can Create New Trading Strategies For Any Market And Timeframe. The company was created on September 16, 2009, in the Czech Republic.


StrategyQuant‌ ‌X Features
There's a great list of settings and features:
StrategyQuant X is one of the top platforms for robot designing.
The system is based on machine learning techniques for automatically generating new automated systems (trading robots, expert advisors, EAs) for any market (Forex, Futures, Equities, Crypto) and any timeframe.
We don't need to be experienced in coding.
The software allows creating a full strategy source.
An interface works on a point-and-click basis.
The site runs multi-trading and multi-market features.
The Input charts can be run with different symbols and strategies.
There are automated robustness tests.
The platform is featured with unique addons like Fuzzy logic, Walk-Forward Optimizer, Custom templates, Improver, and many others.
It works with preset criteria: Risk to Reward ratio, Net Profit, or any other.
We can export the code to MT4, MT5, or EasyLanguage for Tradestation/Multicharts.
Here we can check new potential strategies or trading ideas.
Testing as many times as possible decreases a change of the mistake in the final code.
StrategyQuant X has an automated workflow that allows running, generating, and verifying millions of trading strategies every day.
The software can combine and verify millions of Entry and Exit points, order types, and price levels to find the best settings for any strategy.




The site is featured with many explanations screenshots:
StrategyQuant X can test strategies using real tick data provided by brokers.
There's an automatic workflow system.
We're free to use self-designed templates in a strategy design.
There's Walk-Forward Matrix (cluster analysis) and Fuzzy trading logic.
We can create and test an unlimited number of trading strategies.
We can export strategies to MT 4/5 or Tradestation with full source code.
We can improve our strategies by altering the trading rules.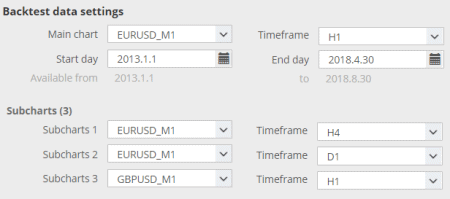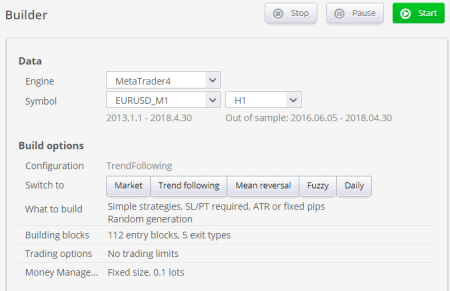 The platform allows running a well-detailed backtests testing system. We can customize everything we need to test a strategy well before releasing it. There are many machine learning features like Random generation and Genetic evolution. It unites all available Building Blocks, Entry, and Exit types for generating strategies.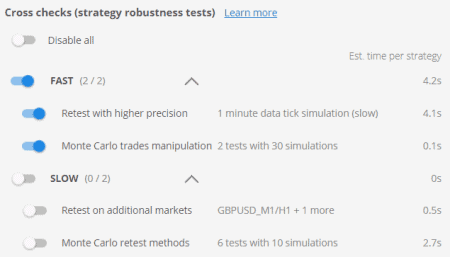 Cross Checks (integrated robustness tests) allow avoiding overfitting. We can calculate the estimated time for every strategy running Fast or Slow tests.
Pricing


StrategyQuant X sells in three packages: Starter, Professional, and Ultimate. The starter pack costs $1290 and has the next features: Builder, Retester feature, Improver without advanced robustness tests, Optimizer, or Custom Workflow. The Ultimate pack is the most extended and costs $2900 with $2000 OFF. It includes lifetime support and upgrades, lifetime full data subscription, and all future paid add-on modules are included for free. The Professional (most popular) pack costs $1490 with $300 OFF. It includes The license that is also valid for EA Wizard and QuantAnalyzer Pro. They're sold without providing a money-back guarantee.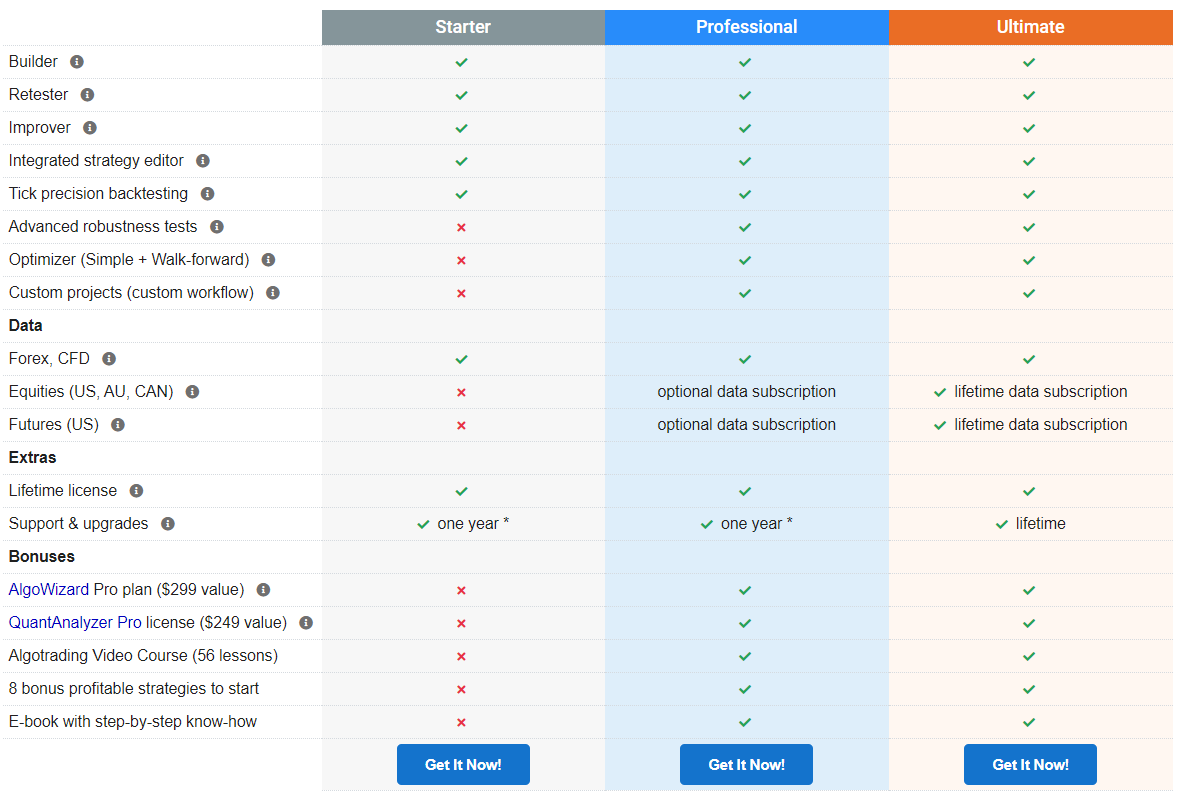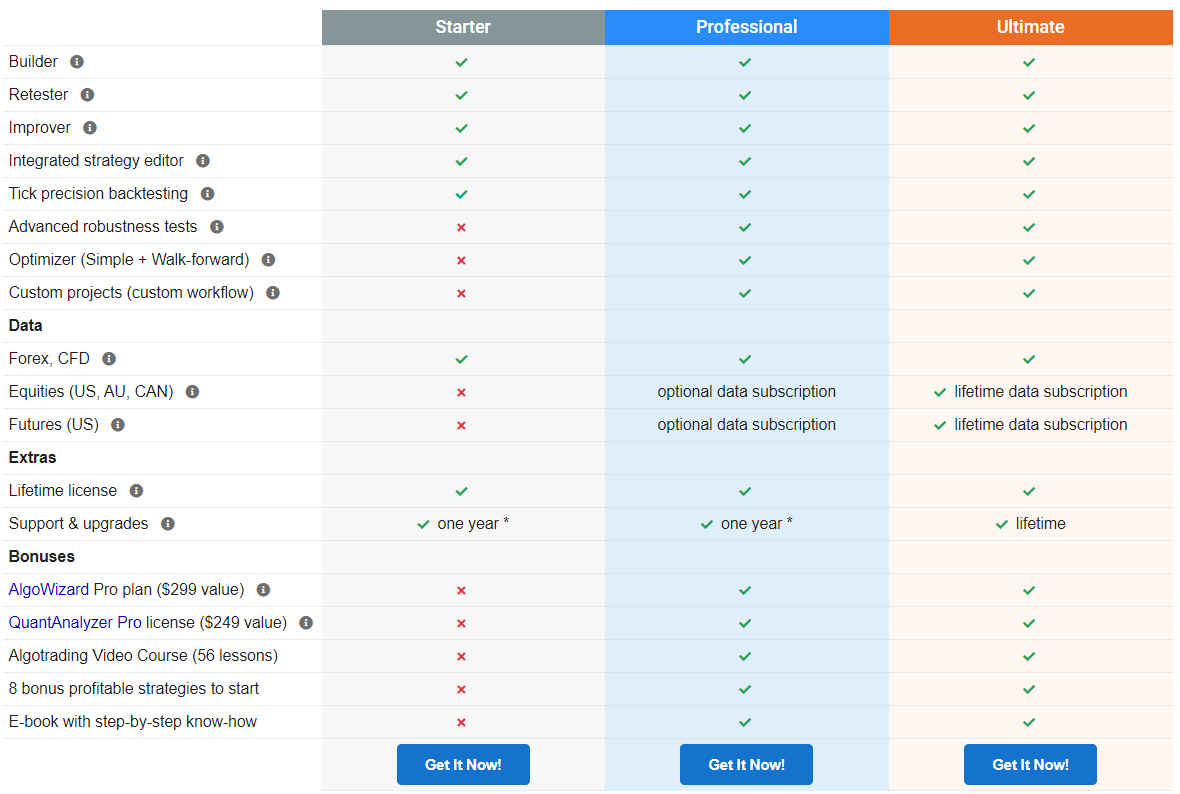 There's an explanation sheet for visualization of what we can receive buying the pack. As we can see, only the Ultimate pack has unlimited support. The rest packs are restricted by a year.
How it works
The platform allows testing everything quickly. So, designing and testing strategies won't take much time and nerves.
Trading Strategy
There's no trading strategy behind this platform because it's not a trading software for making a profit but for testing and designing.
Trading Results
So, there are no trading results as well. We've seen many screenshots of someone's strategy testing.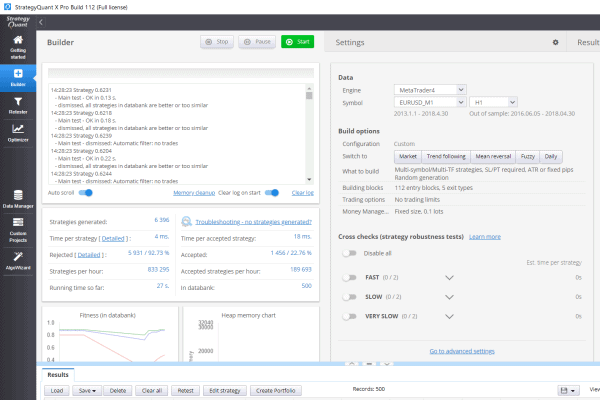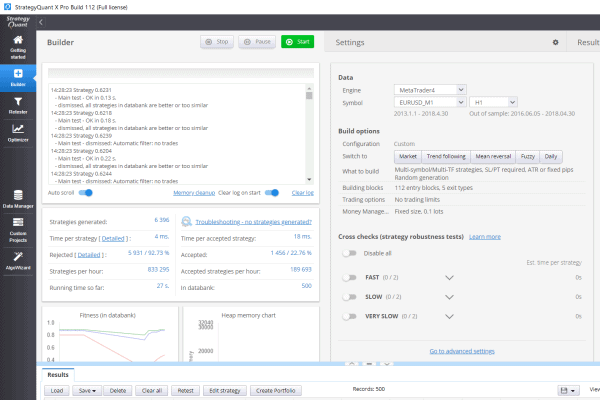 It's the mainframe of the platform.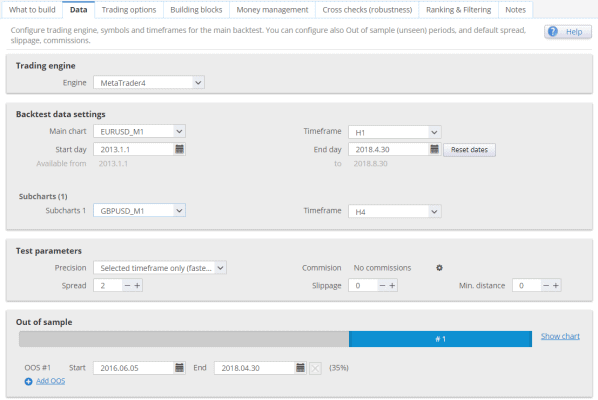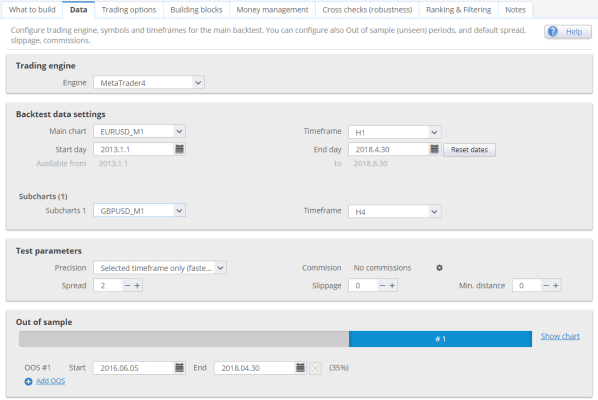 Here, we can start to customize what data we'd like to test our strategy.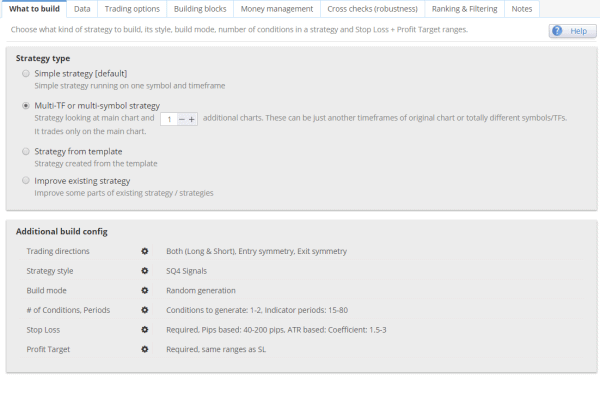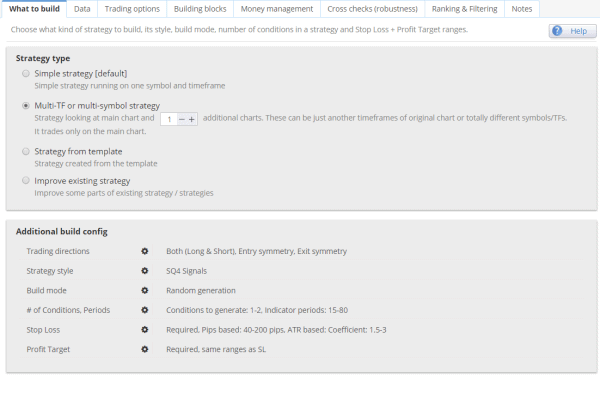 From "what To Build," we can choose Strategy type and Additional Build Config.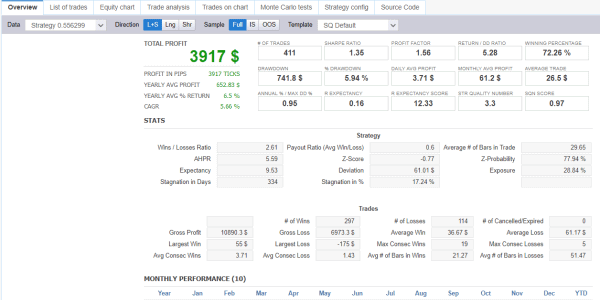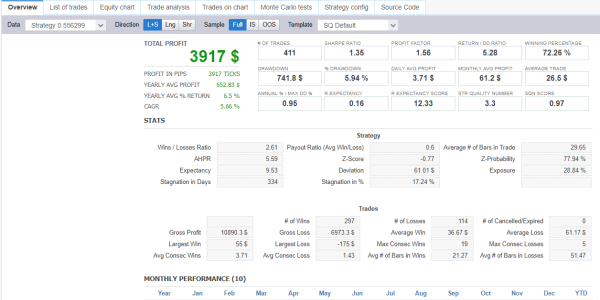 It's how an onsite backtest report looks. There's Total Net Profit, Drawdowns, Win-Rate, RIO, STATS, MONTHLY PERFORMANCE.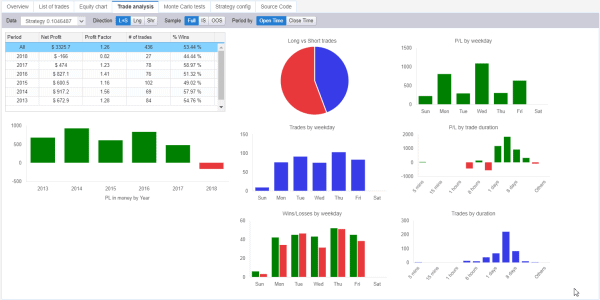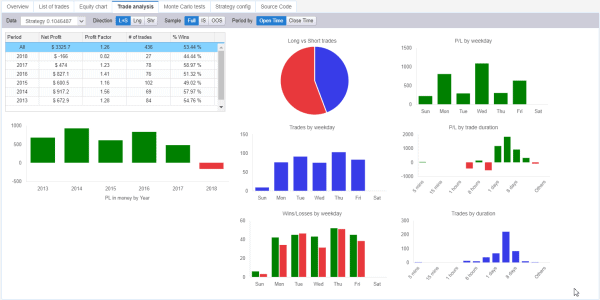 There are many types of charts for visualization of the backtest performance.
Customer Reviews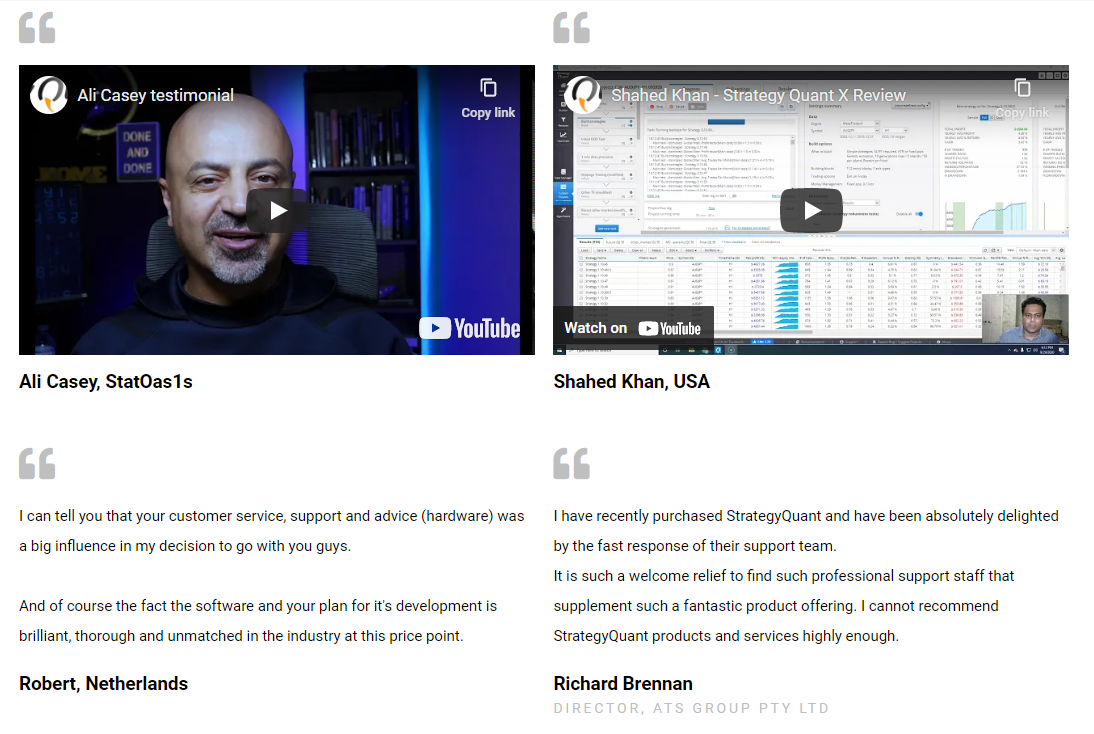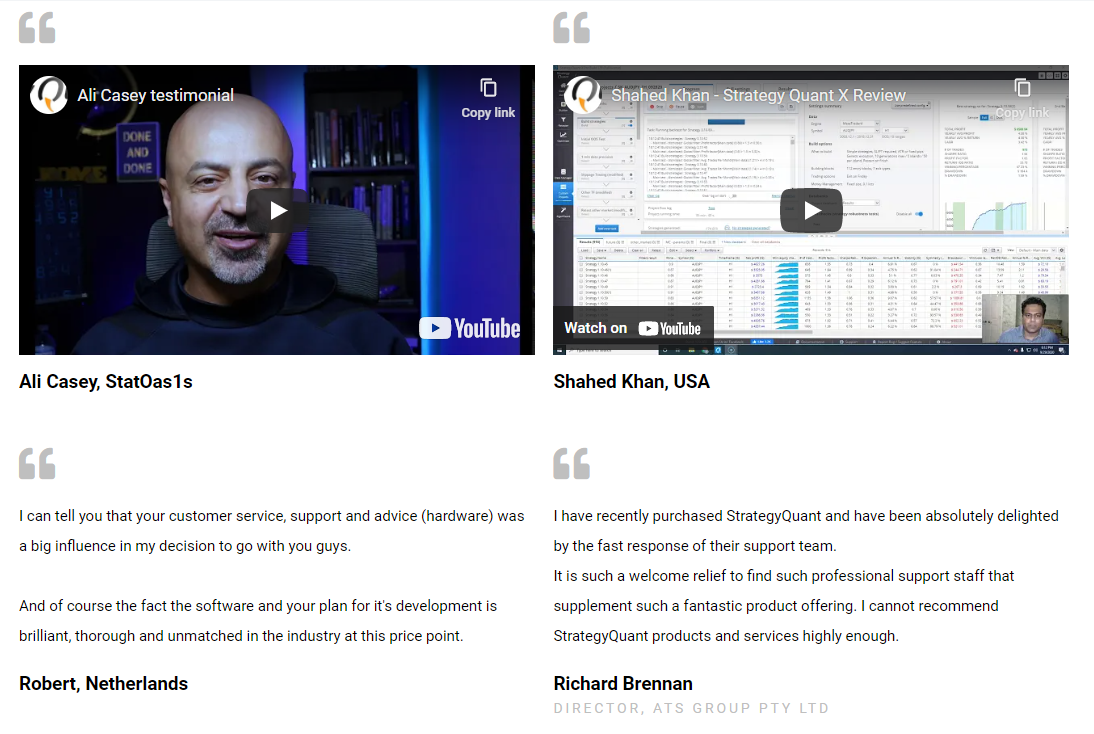 The site is featured by written and video testimonials.
Other notes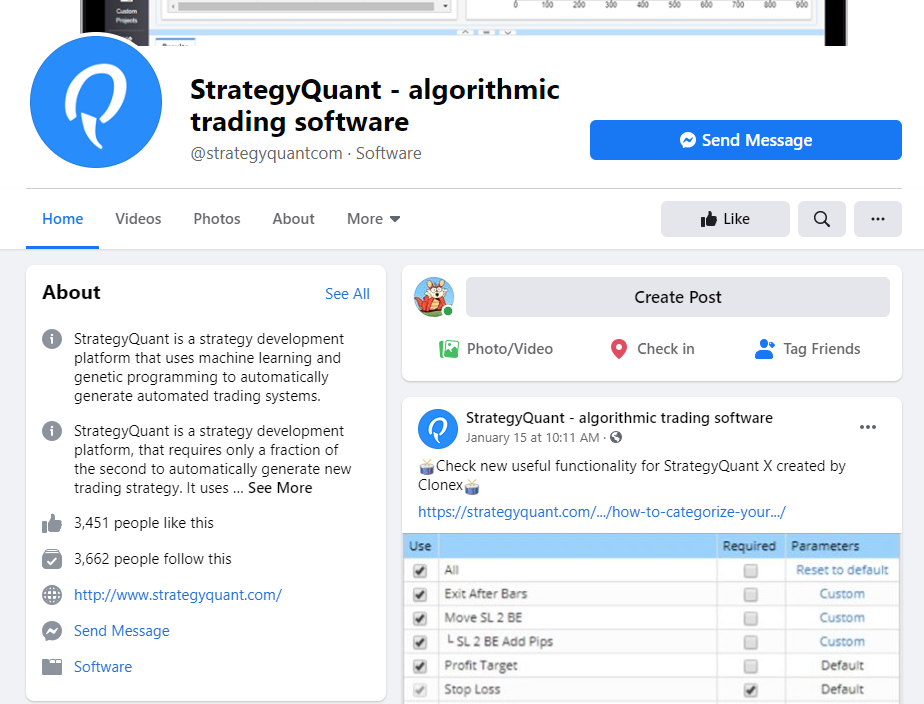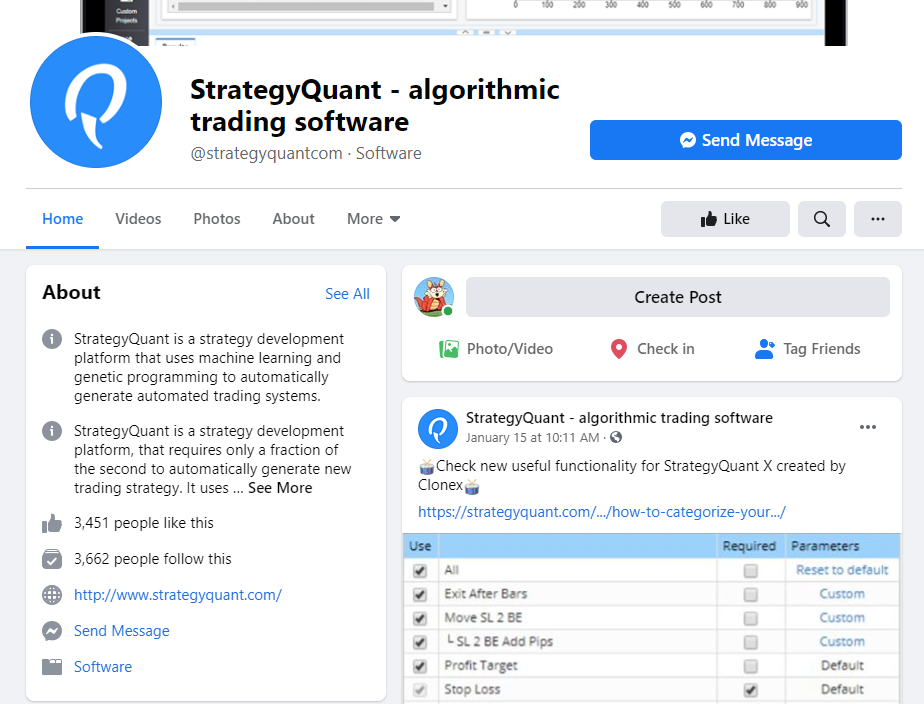 They have a FaceBook profile with 3451 likes and 3662 followers.