TD Ameritrade is an online brokerage platform that has been around since 1975. It offers a wide range of investment options, including stocks, ETFs, mutual funds, options, futures, and more. With its user-friendly interface and comprehensive research tools, TD Ameritrade is a popular choice among both novice and experienced investors. In this review, we'll take a closer look at the pros and cons of using TD Ameritrade, as well as some of its best features to help you decide if it's the right platform for your investment needs.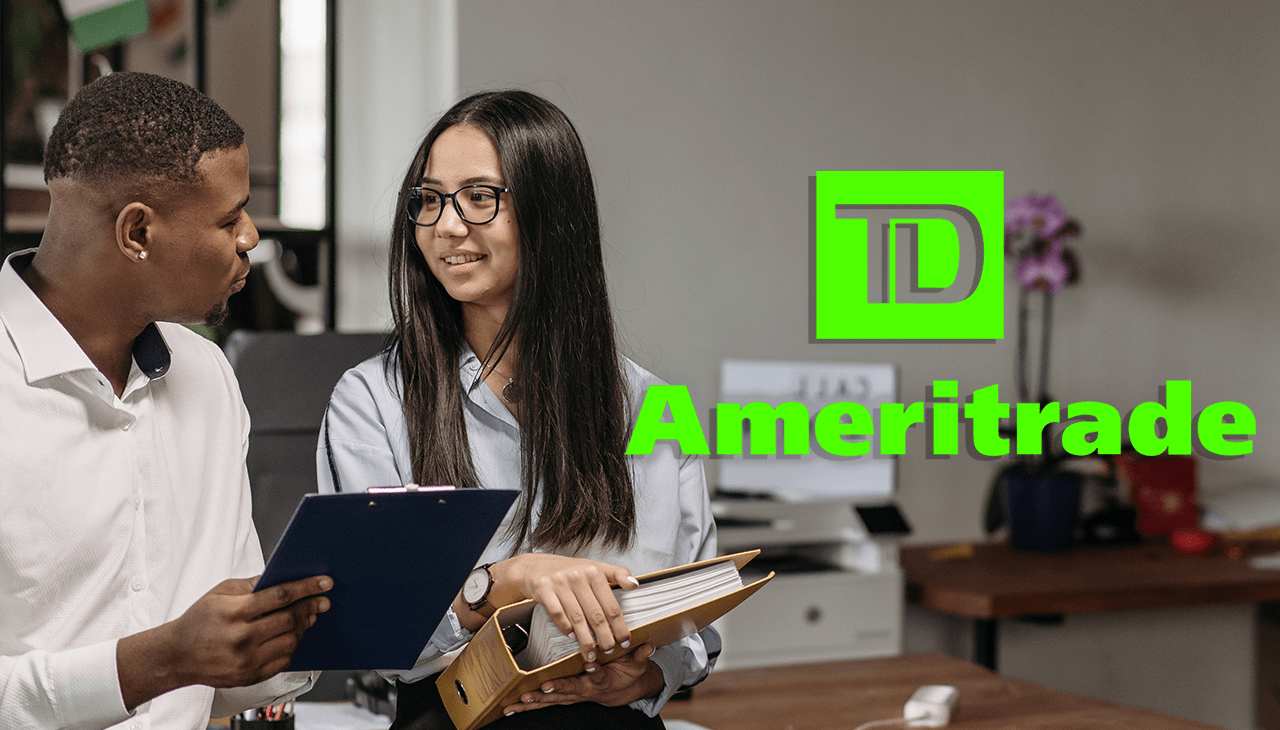 Best features of TD Ameritrade
TD Ameritrade offers several features that make it stand out among other online brokerage platforms, including:
Thinkorswim trading platform: TD Ameritrade's thinkorswim platform is a powerful trading tool that provides advanced charting, market analysis, and customizable options for active traders. It includes a wide range of tools and resources, including real-time data, news alerts, and streaming video.
Educational resources and webinars: TD Ameritrade offers a variety of educational resources, including live webinars, video tutorials, and articles on investing strategies, market analysis, and more. These resources are designed to help users expand their knowledge and improve their investment performance.
Mobile app functionality: TD Ameritrade's mobile app is highly rated and offers users the ability to trade on the go, as well as access real-time quotes, account information, and research tools.
Overall, these features make TD Ameritrade a popular choice among investors who are looking for a comprehensive, user-friendly platform that includes powerful trading tools and educational resources to help them make informed investment decisions.
Customer support and security
TD Ameritrade offers a range of customer support options to help users with their questions and concerns. Users can contact TD Ameritrade by phone, email, or live chat, and there are also local branches available in many areas. Additionally, TD Ameritrade provides a comprehensive online help center that includes articles, tutorials, and FAQs to help users find answers to their questions.
In terms of security, TD Ameritrade takes several measures to protect user data and transactions. The platform uses 128-bit SSL encryption to secure user information and offers two-factor authentication for added security. TD Ameritrade also monitors accounts for suspicious activity and offers fraud protection to help users recover from any unauthorized transactions. Overall, TD Ameritrade is committed to providing a secure and reliable platform for users to trade and invest with confidence.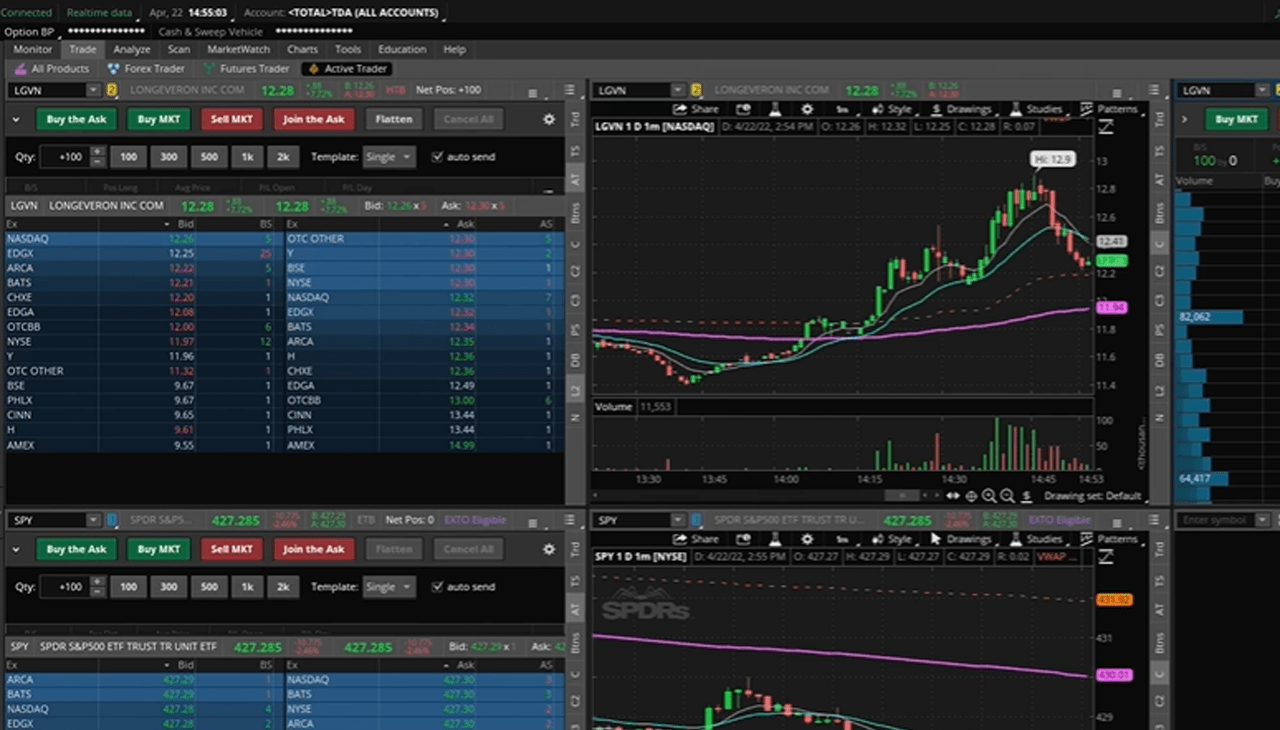 Fees and Commissions
When it comes to fees and commissions, TD Ameritrade offers competitive pricing with a range of options available to investors.
Commission rates for online equity trades start at $0.00 for market and limit orders, with options trades carrying a cost of $0.65 per contract. Mutual funds also come without any transaction fees, although some mutual funds may carry an expense ratio. It is important to note that there are other fees associated with trading such as regulatory fees and exchange fees, which can increase the overall cost of trading.
TD Ameritrade does not charge an annual account fee or inactivity fee, making it a cost-effective option for investors who may not trade frequently. However, certain services and features may carry additional fees such as wire transfers, paper statements, and account closing or transfer fees.
Compared to other brokers, TD Ameritrade's commission rates are on par with industry standards, while their lack of annual or inactivity fees makes them a more attractive option for long-term investors.
Overall, TD Ameritrade offers transparent and competitive pricing with a range of options to suit different investing needs. It is always important for investors to thoroughly review all costs associated with trading before making a decision.
User Experience
TD Ameritrade offers a user-friendly and intuitive platform with a variety of features and tools to enhance the user experience. Here's an overview of what investors can expect:
Ease of account opening: TD Ameritrade provides a streamlined account opening process that is simple and easy to navigate. Users can choose between a range of account types to fit their investment goals, and the process typically takes around 10-15 minutes to complete.
Customer support: TD Ameritrade offers customer support via phone, email, and live chat, which is available 24/7. The company also has over 360 branches located throughout the United States where investors can receive in-person support.
Mobile app usability: TD Ameritrade's mobile app is highly rated and offers a seamless experience for both iOS and Android users. The app allows investors to trade, monitor their accounts, and access educational resources on the go.
Security measures: TD Ameritrade takes security seriously and employs a variety of measures to protect user data and accounts. These measures include two-factor authentication, automatic logouts, and data encryption.
Overall, TD Ameritrade's user experience is designed with the investor in mind. The platform is intuitive and easy to use, and the company provides ample support and educational resources to help users make informed investment decisions.