TJ10X Indicator is a just-released trading solution from a quite known company – SinryAdvice. The system is introduced as a "Trend Power Feature that shows how accurate and strong the signal is." We are going to figure out how good it is.
TJ10X Indicator features
The system has not so many explanations of how it functions. The site explains a few features that should be introduced.
The system is a semi-automatic trading solution.
We will trade manually following or not following its signals.
The indicator shows when to buy or sell.
It can be used on the MT4 terminal.
It works with all cross pairs.
We are free to use it in any time frame we want.
It shows strong and reliable signals.
The system provides intel when it's time to get out of a trade.
Some explanations are provided in a video.
There are five trading strategies modes.
It works on all time frames and pairs.
The accuracy should be up to 82%.
It's the best helper to improve our trading technique.
It doesn't repaint after providing a signal.
It's a one-time payment offer.
There are pop-ups and alerts on the board.
The five strategies are Scalping, Fast Scraper, Tick Trend, Swing, and Trend.
We have to provide a number of accounts on what we want to trade on the developers' email.
We have to "insert the key in the token section which is on the input tab of indicator settings and after that go to the common tab and click Allow Dll Imports, then run it."
"Only Trade when the signal candle is close. During open candle signals may vary." It sounds unclear.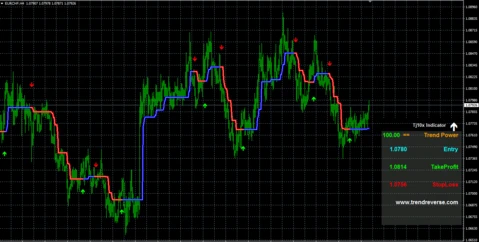 We may see how it may look like on our terminal.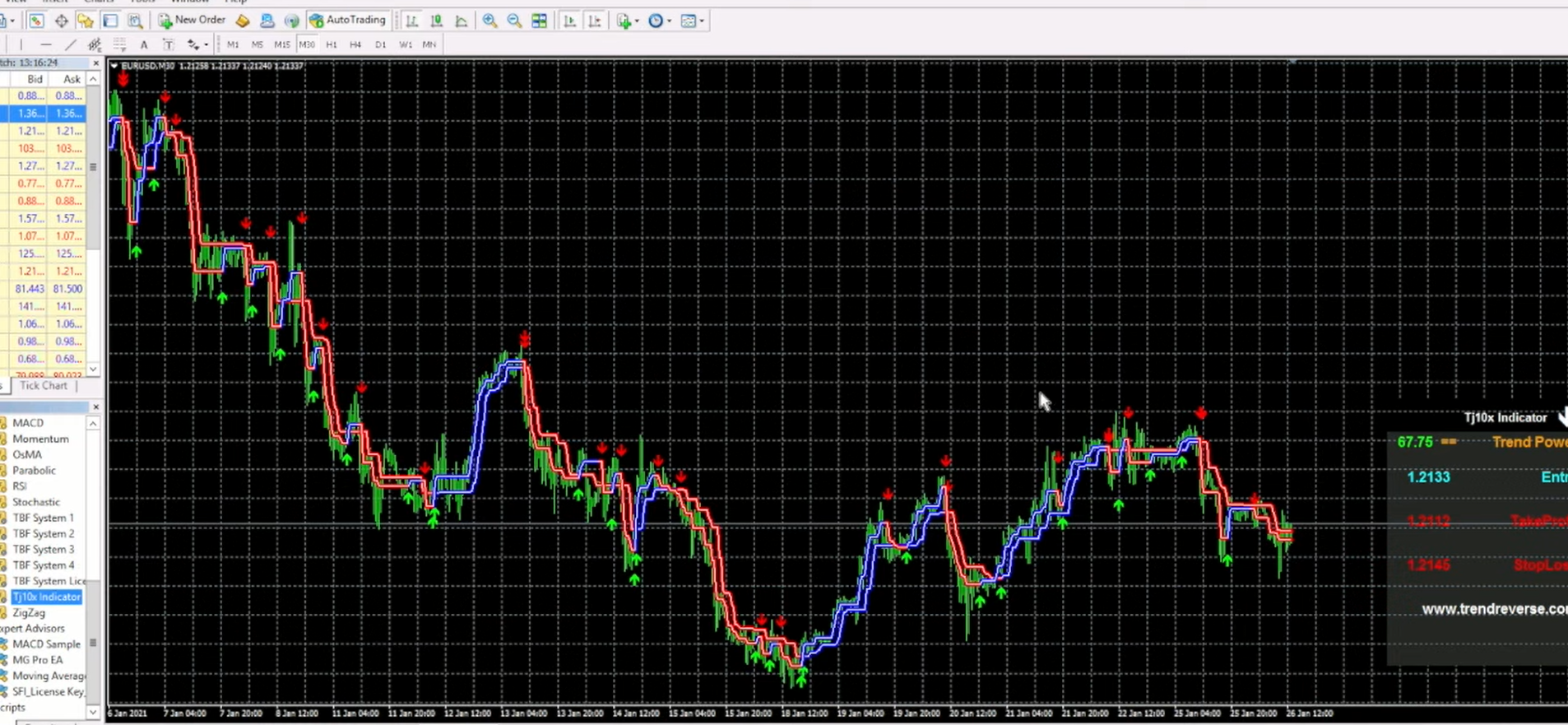 The developers show how the system can be used. We may note that two strategies are attached to the chart at the same time.
"In order to use Trend Power, you need to take signals that have above 40 trend power, and any number below 40 don't trade because it has lower odds."
To know how to read signals properly, we have to watch a video.
Pricing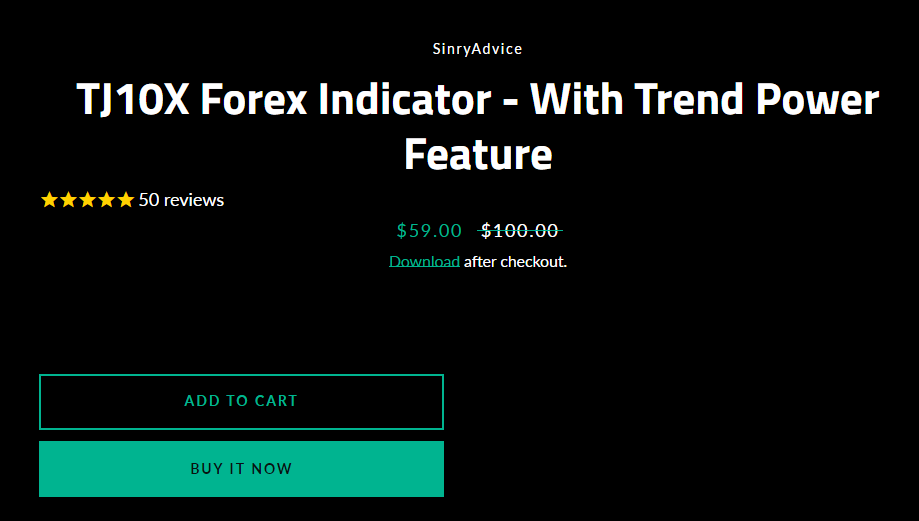 TJ10X Indicator costs $59 instead of a never existing price – $100. The offer doesn't include refunds if something goes wrong. The package is not revealed. We have to guess.
How it works
The system looks for trading opportunities based on the strategy we pick or even several ones at the same time on the same chart.
We can or cannot trade a provided signal. It's completely up to us.
Trading strategy
We've got the next strategies on the board: Scalping, Fast Scraper, Tick Trend, Swing, and Trend.
We can work on any time frame with any symbol.
Trading results
The presentation doesn't include backtest reports or trading results. Without reports, we don't know how the robot handled past data and if the mentioned win rate is true.
Without trading results, we have no idea how the system runs an account on the current market. If the developers claimed the win rate information, they must show real or at least demo trading results. They should prove by real money and time that it's a viable option.
Customer reviews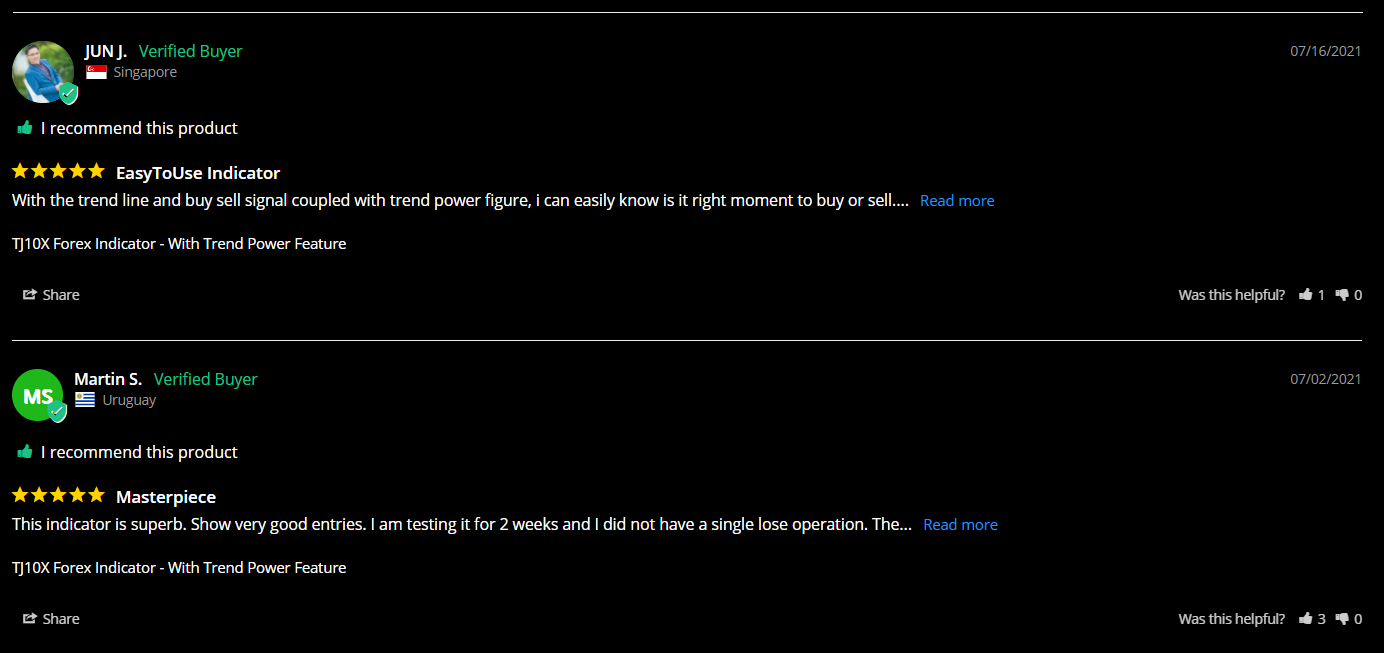 The presentation includes some fake testimonials, as usual. People just said how good it is and nothing about profits or challenges they face using the system.