TradeStation is an online stock and options trading platform that allows users to make informed decisions in the financial markets. It provides a wide range of tools, data, and analytics to help investors track the performance of their investments. TradeStation also offers advanced charting capabilities and customizable order types such as stop-loss orders, trailing stops, and conditional orders. In addition to its powerful trading platform, TradeStation also has educational resources for traders including webinars and seminars.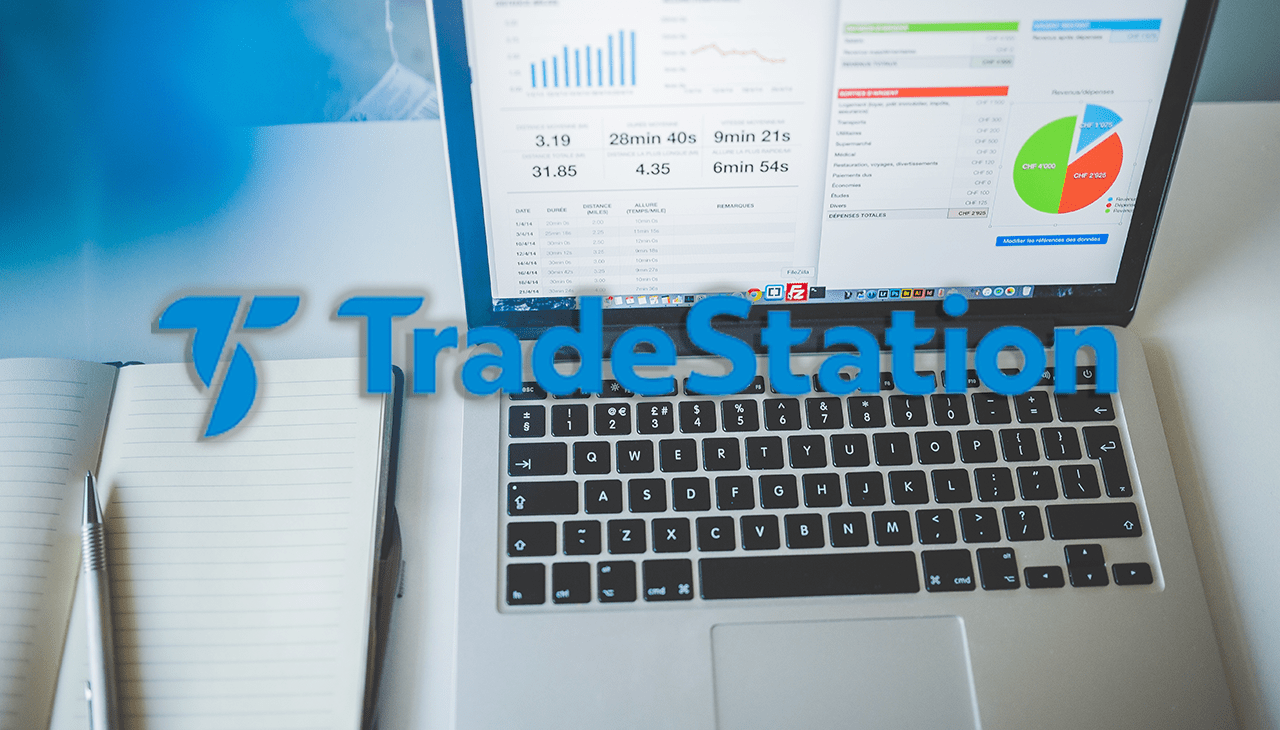 Features
Advanced Trading Platform – TradeStation offers a comprehensive and powerful trading platform that is suitable for experienced traders and novices alike. The platform includes advanced charting capabilities, customizable order types, real-time market data, access to research materials, and more.
Comprehensive Research Center – TradeStation's Research Center provides up-to-date data on stocks, ETFs, mutual funds, futures, options, and other securities. It also has educational resources such as webinars and seminars to help traders stay informed about the markets.
Multiple Accounts – TradeStation allows users to open multiple accounts with different trading strategies so they can test different theories or methods in the markets without risking their entire capital on any one strategy.
Low Costs – TradeStation offers low commissions and tight spreads for trading stocks, ETFs, options, futures, and Forex.
Robust Customer Support – TradeStation has a knowledgeable customer support team available by phone or email to help traders with any questions they may have about the platform.
Platforms supported by TradeStation
TradeStation supports a variety of platforms to meet the needs of different traders. Here's a list of the platforms supported by TradeStation:
TradeStation Web Trading: TradeStation Web Trading is a browser-based trading platform that provides access to all the tools and features of TradeStation. It allows for trade, tracking, and analyze activities across multiple devices.
TradeStation Desktop: TradeStation Desktop is a fully-customizable trading platform that offers advanced charting, backtesting, and analysis tools. The desktop app is available for Windows and Mac operating systems.
TradeStation Mobile: TradeStation Mobile is a mobile trading app that allows traders to trade on the go from their smartphones or tablets. It is available for both iOS and Android devices.
TradeStation FuturesPlus: TradeStation FuturesPlus is a desktop platform specifically designed for futures traders. It offers advanced charting, analytics, and real-time market data for futures trading.
TradeStation Crypto: TradeStation Crypto is a trading platform that offers access to multiple cryptocurrencies, including Bitcoin, Ethereum, and Litecoin. The platform is available through the TradeStation Desktop or Mobile apps.
The Matrix: The Matrix is a browser-based trading platform that allows traders to trade multiple securities with a single click. It offers advanced charting and analytical tools, real-time market data, and an array of order types.
Fees and commissions associated with using TradeStation
Here are the fees and commissions associated with using TradeStation:
Stocks and ETFs:
Per-Share: $0.01/share (minimum $1 per order)
Unlimited Shares: $4.99 per trade
Broker-Assisted: $50 per trade
Options:
Per-Contract: $0.50/contract (minimum $1 per order)
Broker-Assisted: $50 per trade
Exercise and Assignment: $14.95 per trade
Futures:
Per-Trade: $1.50 per contract per side (plus exchange and regulatory fees)
Forex:
Commission based on account currency and trade size
Cryptocurrency:
Per-Trade: 0.10% of trade value (minimum $1)
Mutual Funds:
Load Funds: $49.99 per transaction
No-Load Funds: $14.95 per transaction
Bonds:
Online Treasury Auctions: $0
New Issue CDs: $0
Secondary CDs and Bonds: $14.95
Secondary Bonds (Agency): $0
Margin Rates:
Under $25K: 8.50%
$25K to $50K: 8.00%
$50K to $100K: 7.50%
$100K to $250K: 7.00%
Over $250K: 6.50%
Security measures used by TradeStation
TradeStation takes the privacy and security of their client's accounts very seriously. Here are some of the security measures used by TradeStation:
Encryption: TradeStation uses 128-bit Secure Sockets Layer (SSL) encryption technology to secure client data and online transactions. This technology encrypts client data before it is transmitted over the internet, ensuring that any information transmitted between clients and TradeStation is secure.
Two-Factor Authentication: TradeStation provides the option for clients to enable two-factor authentication, adding an extra layer of security to their accounts. This authentication requires a secondary code that is either sent to the client's mobile phone or generated through an authenticator app. This helps prevent unauthorized access to accounts, even if a hacker obtains the client's password.
Fraud Monitoring: TradeStation has a fraud monitoring program in place to detect and prevent fraudulent activities on clients' accounts. In case of suspicious activities or transactions, they will alert clients and take necessary action to rectify the situation.
Automatic Logoff: TradeStation's trading platforms are designed to automatically log off after a certain period of inactivity, helping reduce the risk of unauthorized access to client's accounts.
Third-Party Security Audits: TradeStation periodically engages third-party security firms to perform security and vulnerability assessments on their systems. Such assessments help to identify potential security risks and provide recommendations to enhance the security of the platform.
Customer service offered by TradeStation
TradeStation offers a range of customer service resources to help clients with any questions or concerns they may have. Here are some of the customer service options available:
Phone Support: TradeStation provides 24/7 phone support for their clients to call in and speak with a representative. It's essential to note that wait times can vary depending on the time of day and call volume.
Live Chat: TradeStation's Live Chat option is available on their website and trading platforms. Clients can use this feature to chat with a live representative in real time and receive assistance with their questions or concerns.
Email Support: Clients can email TradeStation's support team to get help with any inquiries they have. The support team typically responds within 24 hours, but response times may vary depending on the volume of inquiries.
Interactive Brokers Knowledge Base: TradeStation provides clients with an extensive knowledge base of articles and tutorials on various topics ranging from trading to account management and backtesting.
SharesPost Self-Help Center: TradeStation has a self-help center where clients can access a range of frequently asked questions, articles, and guides.
Virtual Assistant: TradeStation offers clients the ability to use a virtual assistant named "Jasper" to help them with basic account and platform questions.