Naragot Portfolio is a Forex robot that is alleged to comprise seven approaches selected from a list of many others which the vendor has used to trade on real accounts. The strategies are said to be safe and effective. Our review has shown the contrary. Join us as we demystify the vendor's assertions with tangible evidence.
Naragot Portfolio was developed by a Russian named Alexander Mordashov. He is also selling some other products on mql5. They include: Naragot Online (for MT4/5), Naragot Sentiment Market Outlook (for MT4/5), Telegram Notifier, and Naragot Telegram VPS Monitor (for MT4/5). Alexander claims to have four and a half years of gainful public trading and over $700,000 in management, but we cannot verify these claims.
Naragot Portfolio robot overview
The robot has the following features:
It supports four main currency pairs, which include GBPUSD, EURUSD, USDJPY, and XAUUSD.
It is easy to use.
Customizes risk.
Each position has its own take-profit and stop loss which remain unchanged till closing.
It ensures that the take profit is always higher than the stop loss.
Toxic methods like martingale, grid, and curve fitting, SL>TP are not applied.
Pricing
The vendor is selling the Naragot Portfolio on mql5 at $449. This price quotation shows that the robot is more expensive than other similar products in the market. Some EAs cost as little as $200 and below.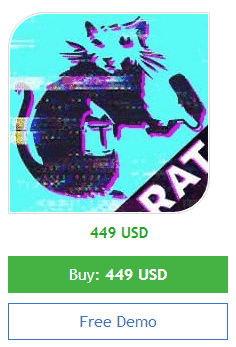 How it works
Naragot Portfolio is a piece of software that assesses the market automatically and utilizes in-built algorithms to decide when to place and close trades.
Trading strategy
The EA capitalizes on fairly large trending movements. It mainly places trades in the direction of these trends. It is also worth noting that Alexander says that the system focuses on volatility breakout and breakouts of support/resistance levels. Unfortunately, he does not mention the other strategies used and fails to give us a clear picture of how the cited methods play out and why they are advantageous to traders. Novice traders who are trying to figure out if the system will trade successfully for them may find such a disclosure very useful.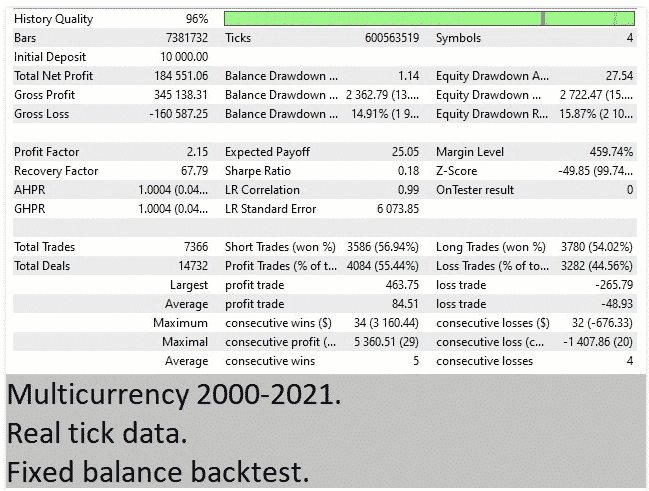 This backtest report indicates that Naragot Portfolio was backtested between 2000 and 2021. An initial deposit of $10,000 was placed, and the robot used it to complete 7366 trades. As a consequence, a total net profit of $184, 551.06 was generated. However, the trades did not perform well. We only had win rates of 56.94% for short trades and 54.02% for long ones. The equity relative drawdown was 15.87%.
Trading results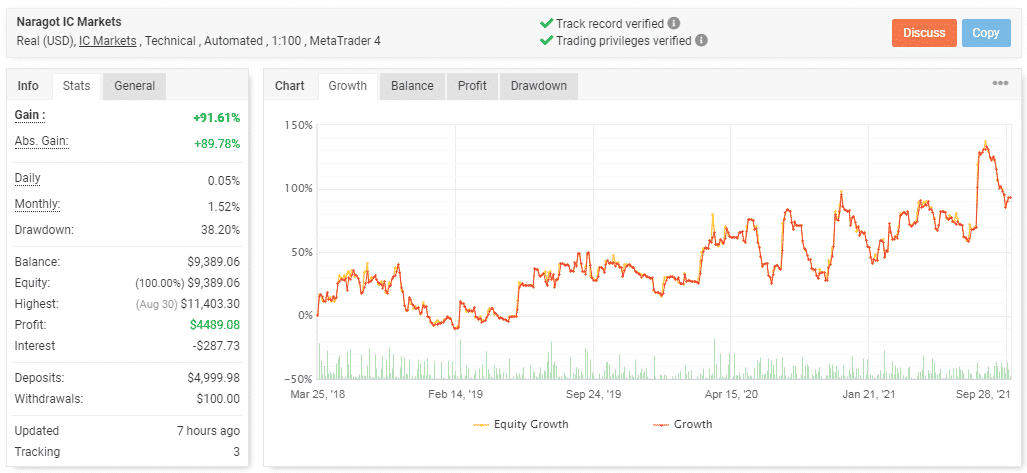 This is a real USD account operating under IC markets. The account was deployed on March 25, 2018, and deposited at $4999.98. For the 3+ years it has been active, it has realized an absolute gain of 89.78%, which is equivalent to a profit of $4489.08. The EA makes almost nothing daily (0.05%). The monthly profits of 1.52% are also poor. To worsen the situation, the drawdown of 38.28% is rather large, a sign that a risky approach is at play.

The system has conducted 6010 trades with 187721.5 pips. The average win is 296.22 pips, whereas the average loss is -139.02 pips. We have a profit factor of 1.11, which illustrates that the EA has a low return rate. Most of the long and short positions end up with losses, as evidenced by win-rates that are below 50%. The lots traded are 220.84. This figure is big. The system is applying large lot sizes that are exposing the capital to unnecessary risks.

Most trades were carried out using the EURUSD currency pair —4286 orders. However, it is the XAUUSD pair that brought in many profits ($6296.36).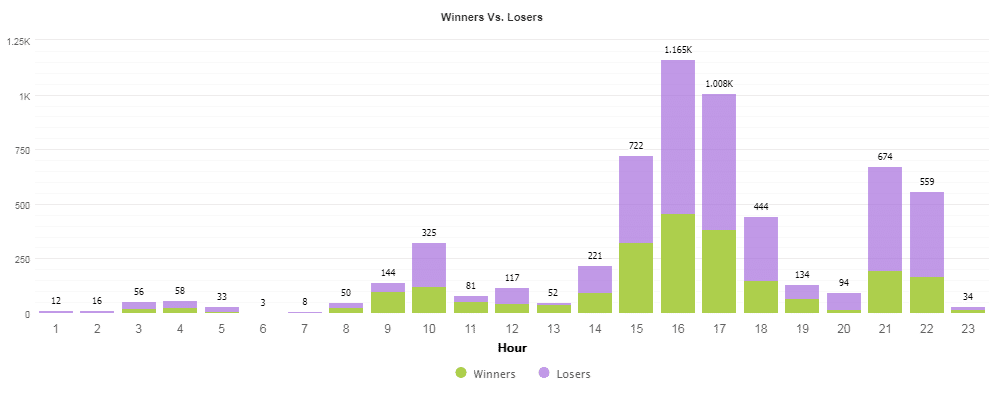 We see that Naragot prefers to trade between evening and night hours.
Customer reviews
We have a total of 8 reviews for this robot on mql5, and all are positive. Everyone is saying that the EA is good. We are not convinced and suspect that the vendor has deleted the negative reviews that have portrayed his product in a bad light. So, the available testimonials are biased and should not be trusted.