What do we know about a ForexGDP signals provider?
Today's review is about Forex GDP.

The main page unites various articles.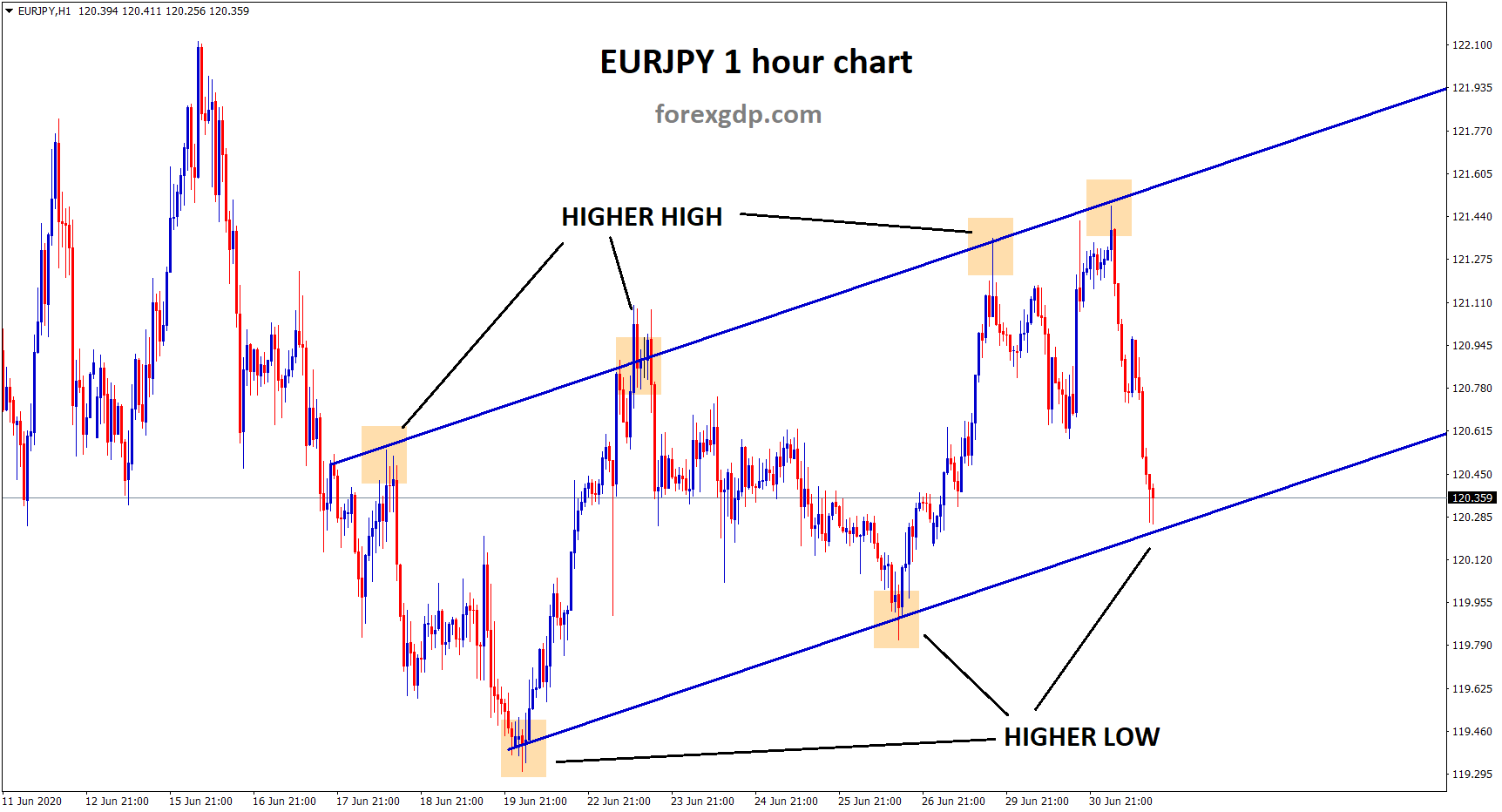 There are some useful articles with analytics: "EURJPY standing now at a higher low of Uptrend line: EURJPY Higher Low Analysis."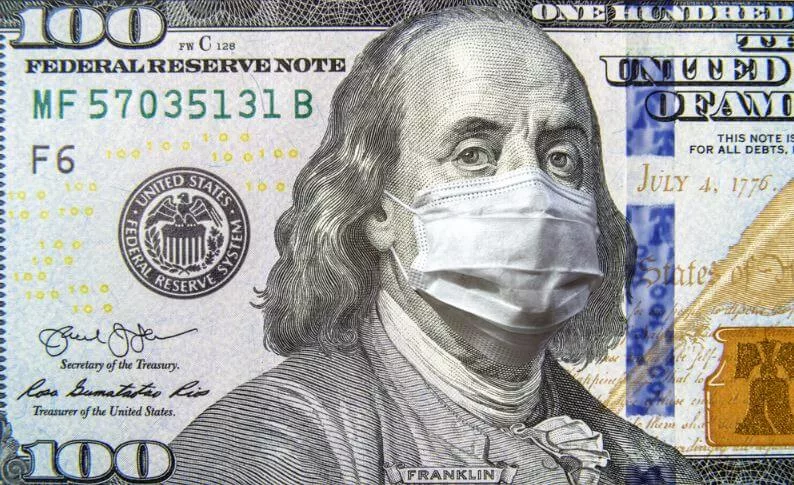 There's some upcoming fundamental intel about economics and markers: "2nd Wave of Covid-19 rapidly increasing, FOMC meeting, Chinese PMI data risk."
Next, we see common explanations about what Forex Signals mean and how they look like on the chart with levels.
Types of Forex Trading Signals:
Manual Forex Signals. Users can receive signals from a real forex trader who analyzes Forex markets manually.

Indicators. These signals are generated by Forex trading indicators showing you when to Buy or Sell on our trading platform. It's not the best option if we don't know the formula and algorithms behind your forex indicators.

Automated Forex Robot. These signals sent and executed automatically on a trading account.
The presentation gathers the pros and cons of Manual Forex Signals (probably because they're providers such signals).
The pros:
Our account in full control.

Manual Signals provided by the deep analyst are more accurate.

Trend changing is easier to notice using the services of an expert analyst.

We can check what reasons triggered every manual trade.

We can decide what signals are good to follow before we open a trade.

Signals based on deep analysis can improve our trading skills because we'll know what is behind the signals we receive.
The cons:
We have to open and close trades manually.

"Doing Over Trade or following more signals provider will lose all your money soon" (it's a manipulation).

No live technical chart analysis.

As soon as we got the Forex Signals branch we see this. It's so scamming statement and 100% manipulation, because of:
There are always several ways of receiving signals: paid one and via opening an account following a referral link. We've seen no signals providers that just offer the second option and no more.

All free signals have got a premium package that costs around $100 monthly. We won't lose more than this money because we'll check signals on a demo account.

Traders always can disconnect their accounts from being a referral and stop receiving free signals.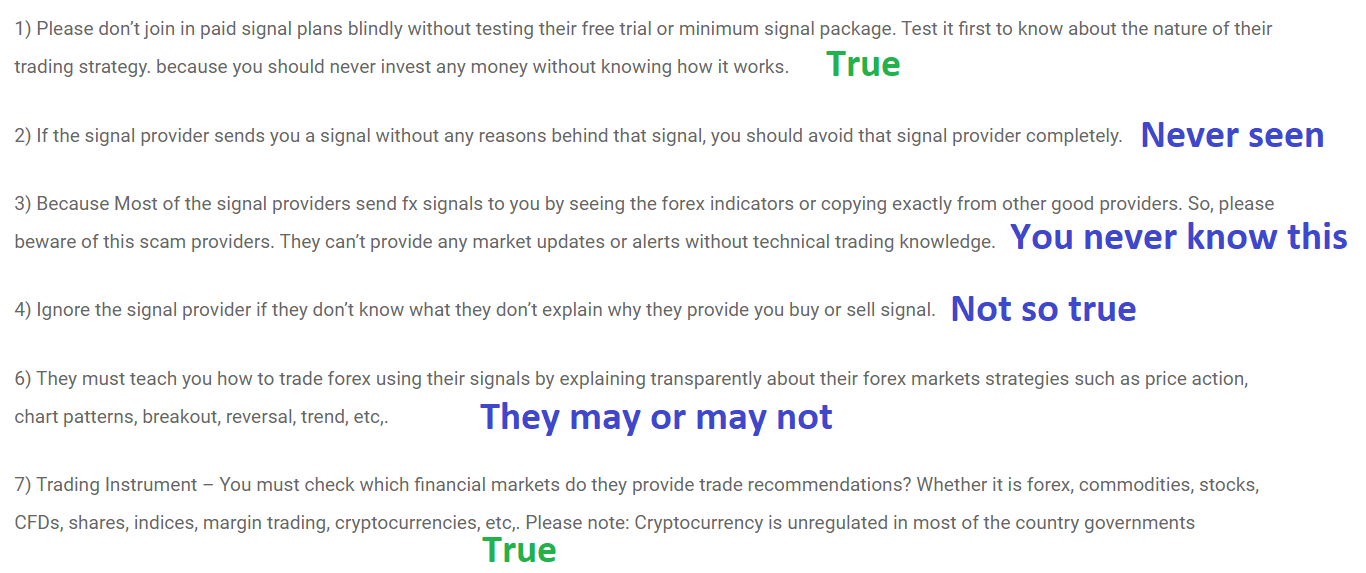 We've commented on these statements about paid forex signals according to our trading experience. I run some services like ForexSignal dot com, FXLeaders dot com. The first one explains nothing but sends pretty accurate signals and some of them for free. The second one provides one of the best explanations and analysis across signals providers but sends in 20-30 times fewer signals than the first one.
It's up to their business models. Everything is based on trust.
So, what we have to care about according to ForexGBP signals:
Success rate.

Strategy explanation.

Signal Performance History.

Avoiding fake trading proofs.
The core advantages of ForexGBP signals:
80-95% success rate.

Free signals. We'll receive only around 4 signals monthly. 

Free Market analysis, trade ideas, market education lessons.

Paid service allows us to be connected to the latest market insights, trading ideas, technical analysis charts are given often to help you to know the best trade opportunities available in the market.

Paid signals are up to:

Big Trade signal.

Signals are given on Commodities such as Gold XAU/USD, Crude Oil, Silver XAGUSD, etc.

Signals that are based on the fundamental economic news event such as GDP growth, interest rate decisions, the Unemployment rate will sudden movements in the market in a short time. this News trading signal helps you to gain profits in a short time with big movements.

Jackpot Entry signal. A very low risk, high reward signals such as 1:5 or 1:10 risk-reward ratio is considered to be a jackpot signal. Example: the stop loss is 20 pips, but take profit is 100 pips or 2000 pips.

A major reversal in the trend is identified by the analyst and Trend reversal signals are given only after the confirmation of reversals from the major level.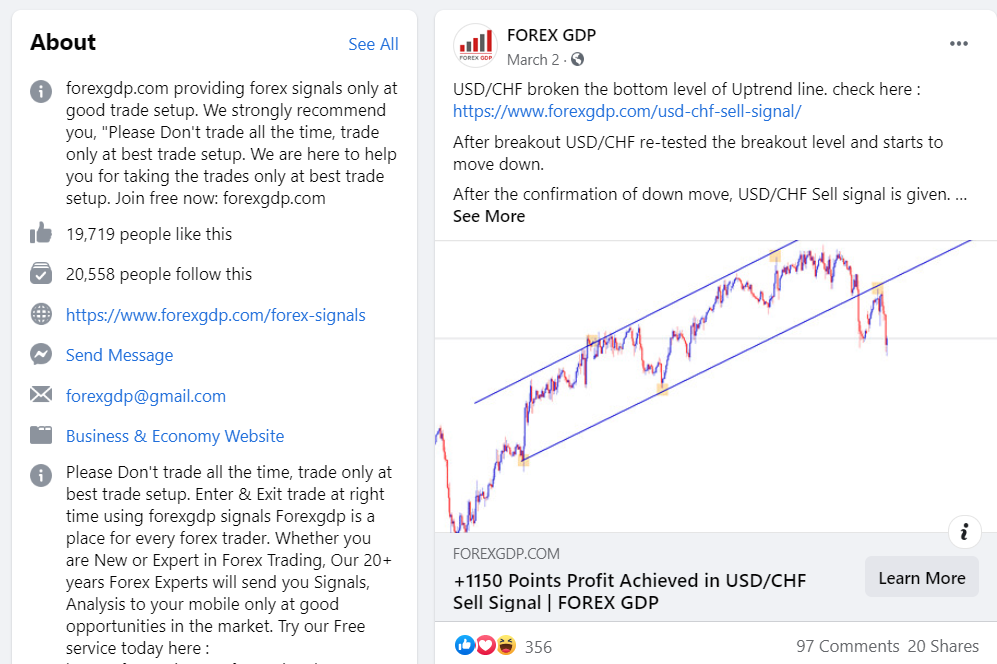 The FB page has many follow people, little updates (March 2, 2020, was the last one), and much spam in comments.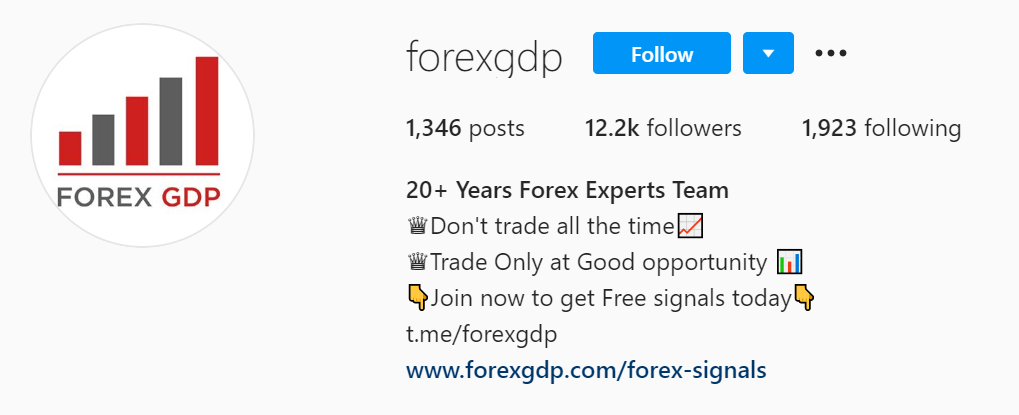 Checking Instagram we've found that FB's followers were fake because it's impossible to get twice more followers on FB over Twitter.
Onsite screenshots of trading results
All-time before they said like check real trading results, check proofs, check strategies.
Here we go, nothing of they said are introduced and explained.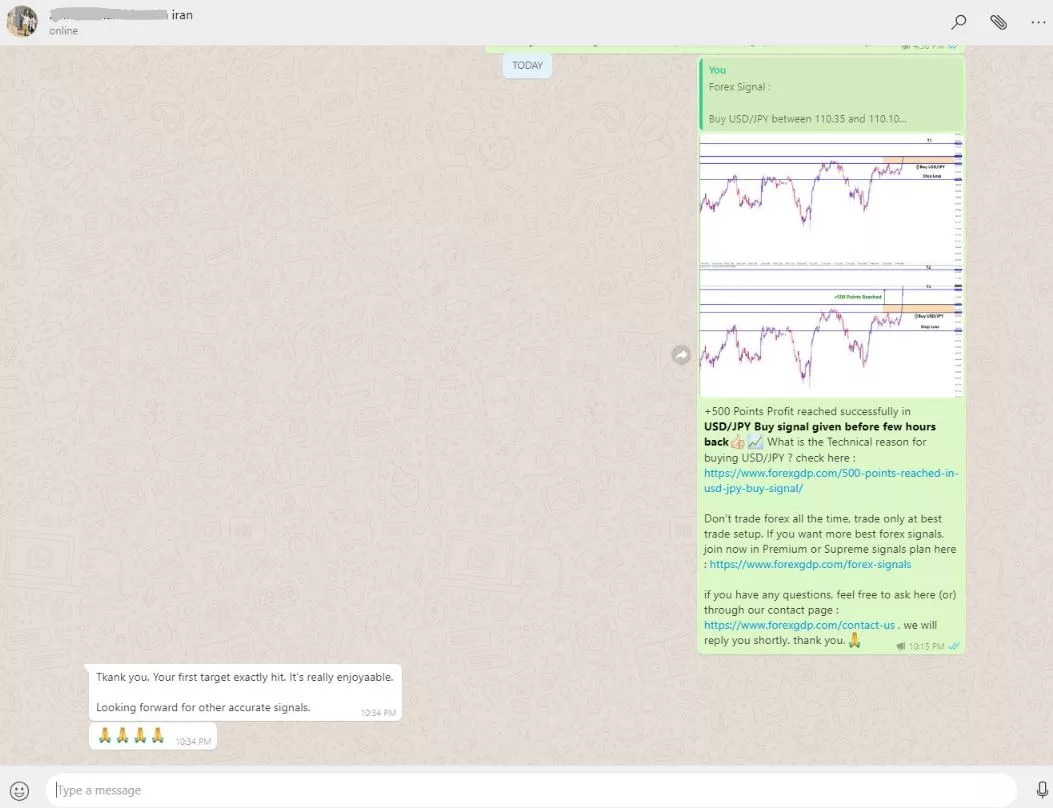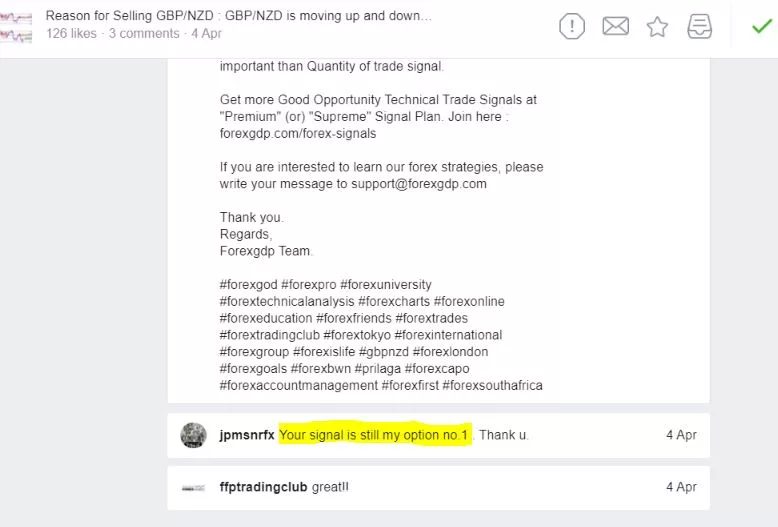 So, they think that screenshots like these have to ensure us in the successful trades.
Pricing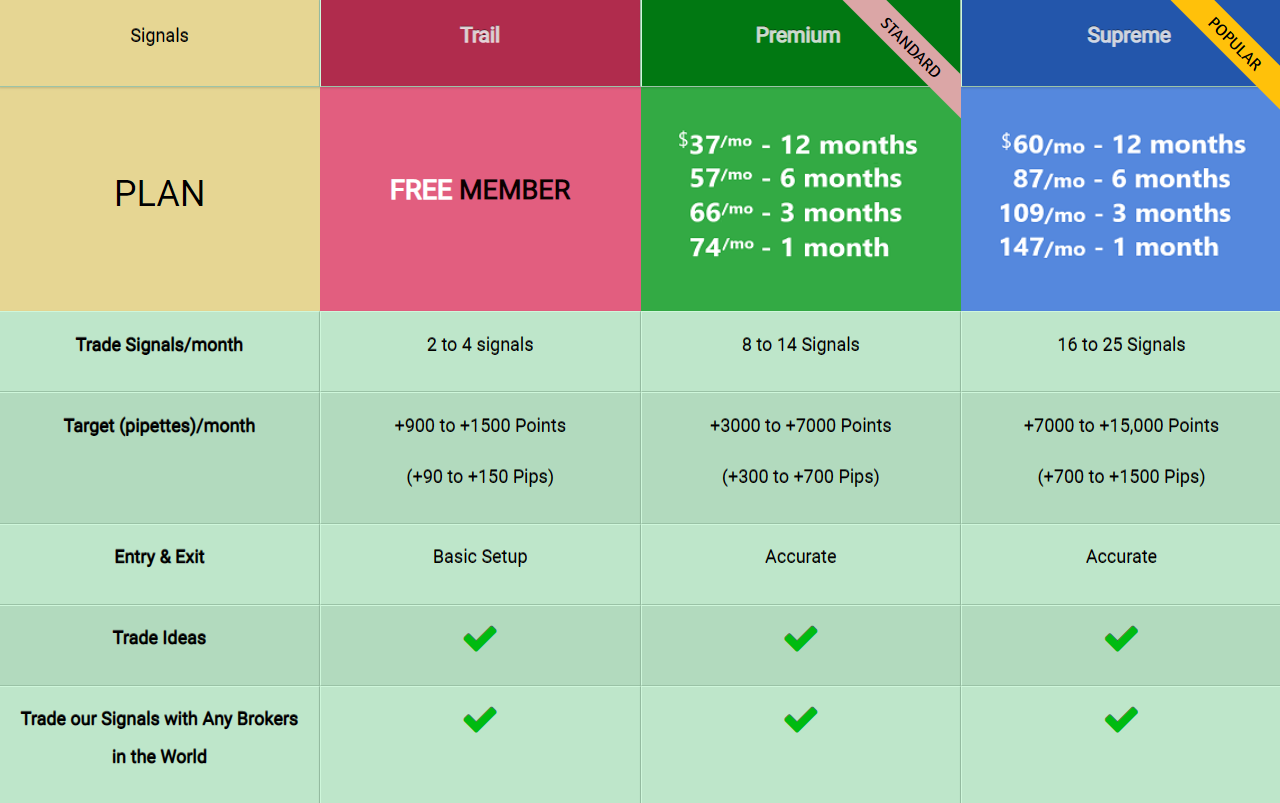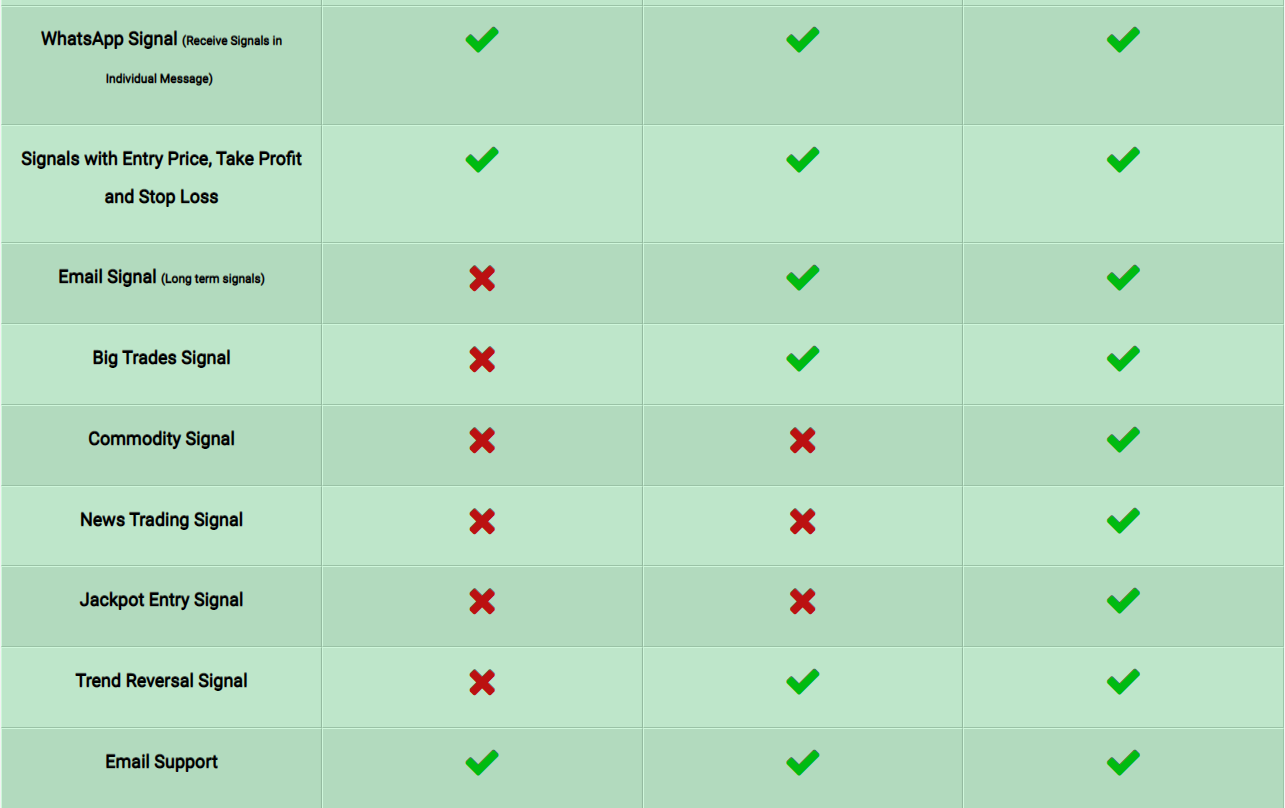 There are three packages. Free members get 2-4 signals monthly that should generate 90-150 pips of a profit. The premium package costs from $75 monthly to $37 monthly, billing annually. We'll get from 8 to 14 signals every month, that generate 300-700 pips. In addition, we'll get email signals, Trend Reversal Signals, and Big Trades Signals. The Supreme package costs from $147 monthly to $60monthly, billing annually. We'll get 16-25 signals, 700-1500 pips, Commodity signals, Jackpot Entry signals.