The 5%ers, an innovative Forex Proprietary Trading firm, has been the subject of discussion among trading enthusiasts and professionals alike. The company, which believes in the value of consistent, modest returns, offers a unique profit-sharing structure that sets it apart in the industry. This review will provide an in-depth look at their model, exploring the pros and cons, and determining whether it merits the attention it's been receiving. Let's dive in.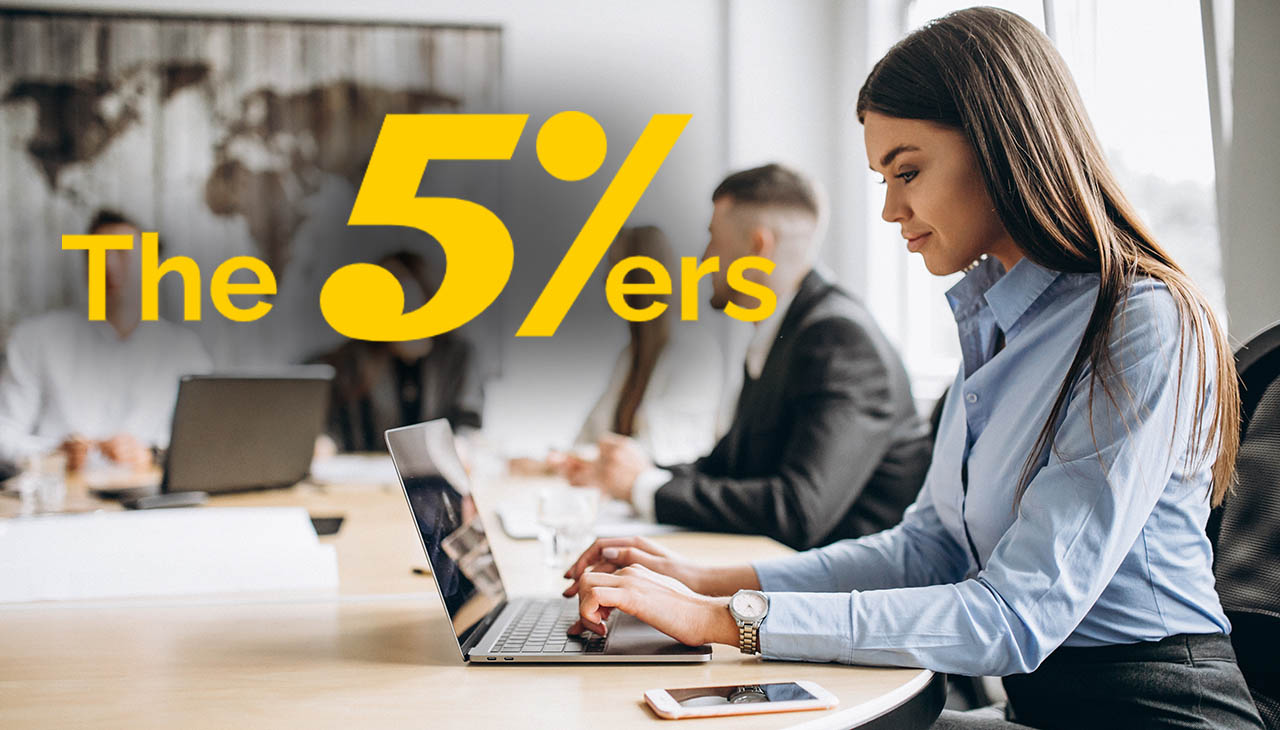 Features
The 5%ers offers a range of features that make it stand out in the prop trading industry. Here are some key features:
Evaluation Process: The 5%ers have a rigorous evaluation process to select skilled traders. Traders are evaluated based on their performance, risk management skills, and consistency over a specified period. This ensures that only top-performing traders join the program.
Risk Management System: The company emphasizes strict risk management protocols to protect both the traders and the firm's capital. They provide risk management guidelines and tools to help traders manage their trades effectively and minimize potential losses.
Profit Sharing Model: The 5%ers operates on a profit-sharing model, where successful traders can earn a substantial share of the profits they generate. Traders receive a percentage of the profits they make, allowing them to grow their earnings as they demonstrate consistent profitability.
Educational Resources: The 5%ers provide traders with access to a wide range of educational resources to enhance their trading skills. These resources include video tutorials, webinars, trading guides, and personalized coaching to help traders improve their strategies and knowledge.
Trading Accounts: Traders at The 5%ers have access to live trading accounts with significant capital. This allows them to trade with a higher buying power, potentially increasing their profit potential. The firm offers different account levels based on the trader's experience and performance.
Support and Guidance: The 5%ers offer continuous support and guidance to traders throughout their journey. Traders can seek assistance from experienced professionals who offer insights, advice, and feedback on their trading activities.
Transparent Performance Metrics: The 5%ers provides transparent performance metrics to help traders track and analyze their trading performance. Traders can access detailed statistics, including profit and loss figures, win rate, drawdowns, and other relevant data to evaluate their progress.
These features contribute to the overall value proposition of The 5%ers, providing traders with a platform that nurtures their growth and rewards their success in prop trading.
User Feedback
User feedback for The 5%ers has been predominantly positive, with users appreciating the unique value proposition and beneficial features provided by the platform.
Many users have expressed satisfaction with the profit-sharing model, noting that it is a motivating factor for consistent profitability. They have also highlighted the robust risk management system as a crucial aspect that sets The 5%ers apart from other prop trading firms.
The educational resources offered by The 5%ers have also received accolades from users, who appreciate the comprehensive and high-quality content that helps them enhance their trading skills.
However, some users voiced concerns over the rigorous evaluation process, citing it as challenging. While some see this as a hurdle, others appreciate it as it ensures that only top-performing traders represent the company.
The supportive environment fostered by The 5%ers has also received positive feedback, with users valuing the continuous guidance provided by experienced professionals.
In terms of performance metrics, users were pleased with the transparency and detail provided, allowing them to comprehensively evaluate their trading performance.
In summary, user feedback for The 5%ers has been largely positive, indicating a high level of user satisfaction with the platform and its features. However, as with any platform, there are areas for improvement and adaptation to meet varying user needs.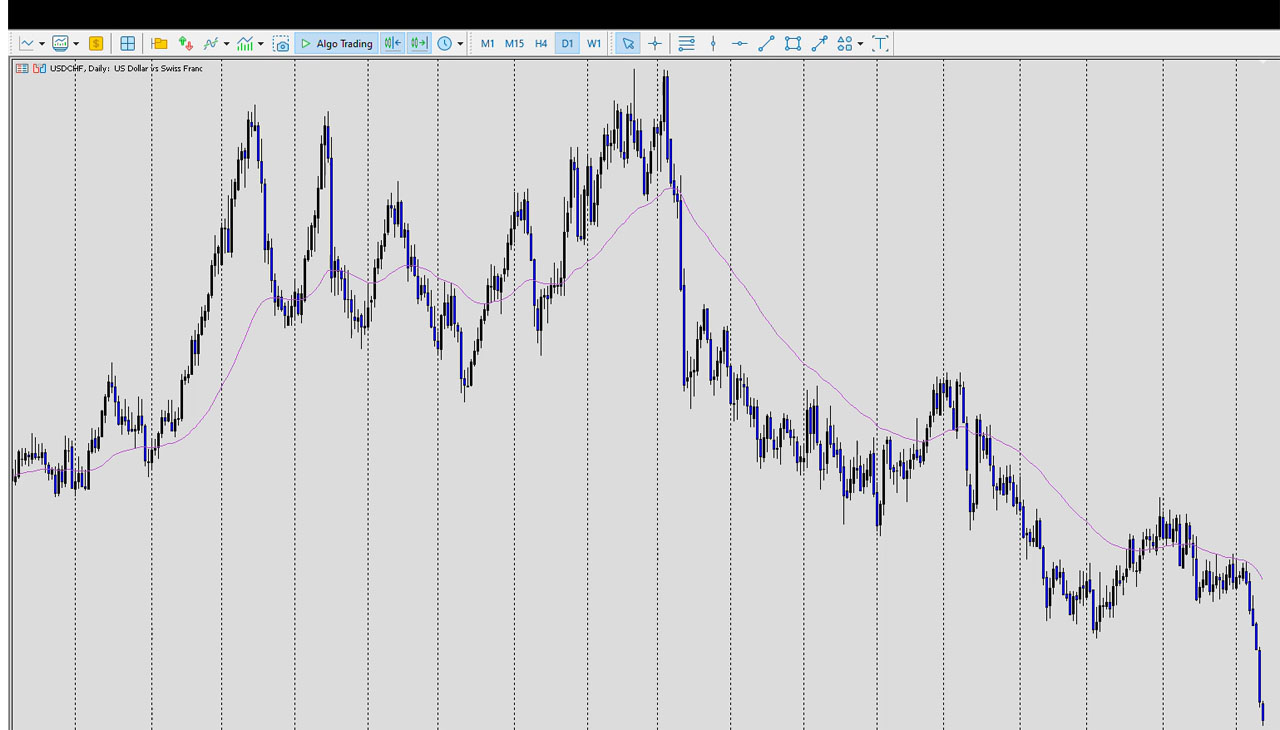 Trading Accounts
The 5%ers offers various trading account levels to cater to the diverse needs and experiences of its traders. The account levels are designed to acknowledge the trading skills of the individuals and provide them with an opportunity to manage larger capital.
Entry Level: This level is designed for traders who are new to the program. The firm provides a live trading account with modest capital. The idea is to let new traders get comfortable with the platform and the firm's trading policies.
Intermediate Level: Aimed at traders who have demonstrated consistent profitability and have a proven track record. At this level, traders are given access to a larger capital to trade and can enjoy higher profit shares.
Advanced Level: This level is for the firm's top performers. The capital allocation is significant, allowing these experienced traders to make larger trades and earn higher profits.
Each progression in account level comes with an increase in capital provided by The 5%ers, allowing traders to scale their trading activities as they gain more experience and demonstrate better performance.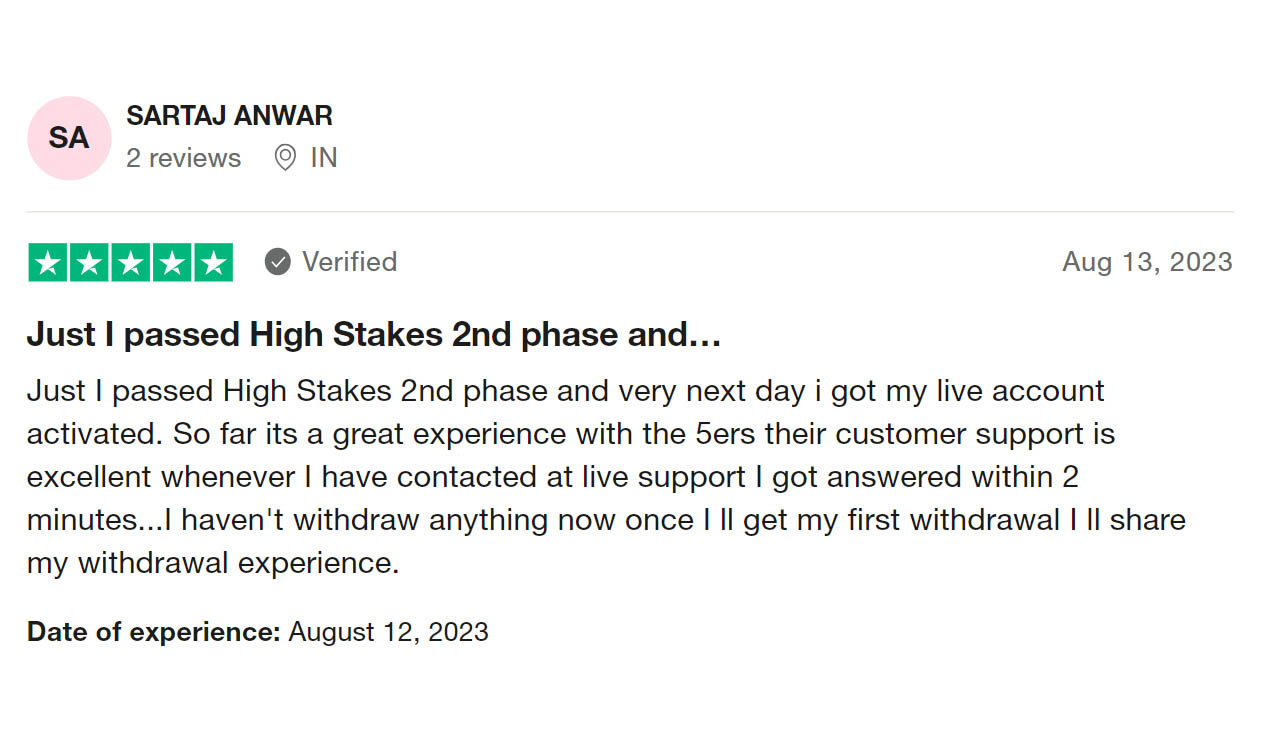 Risk Management System
The 5%ers' risk management system is a fundamental attribute of their offering, meticulously designed to mitigate potential financial losses. It promotes responsible trading, encouraging traders to make informed decisions and adhere to set guidelines. To facilitate this, the firm provides a risk management guide and tools to its traders, helping them to control their trades effectively. The risk management system discourages overtrading and ensures trades are placed within the risk tolerance levels. Continual adherence to this system not only helps in minimizing losses but also contributes to consistent profitability. Fundamental to this system is the principle of 'risk-reward ratio', ensuring traders do not risk more than they can potentially earn on each trade. By encouraging disciplined trading practices, The 5%ers' risk management system works as a shield, protecting both the traders and the firm's capital from excessive losses. This systematic approach fosters a culture of prudent trading, contributing to the long-term success of its traders.