We've prepared a review of ICHI Scalper 2.0. This robot is powered by a Synergy FX company. It's introduced as the software that clients use for the last four years. Now, the site is three years old, and we've seen many mentions of it from 2013. So, there is a huge experience behind 2021. Let's check it out.

ICHI Scalper 2.0 Features

The system works automatically for us.
The robot scalps AUD/USD on the M5 time frame.

It makes money trading during sideways trends go on.
The system works with five levels of risk. There are risks from conservative to the most aggressive.
We're able to run it on our PC.
A VPS service for this EA is not required.
The drawdowns can be high if the robot keeps dals on the market for days.
The minimum deposit requirements are 5000 AUD. It's a huge deposit for a one-currency-pair scalper. It's five times more than needed.
The system trades with placing Stop Loss and Take Profit levels.
Pricing

The robot has no price. To get it, we have to register an account and deposit it at A$5000 to get approval for trading on one real account.
How it works
The EA works fully automatically and doesn't require any need for human intervention.
Trading Strategy
It's a sideway-trend-trading scalper that focuses on a single cross pair: AUD/USD. It scalps on the M5 time frame. The company didn't provide people with backtest reports. We can trust them blindly because they're a broker company.
Trading Results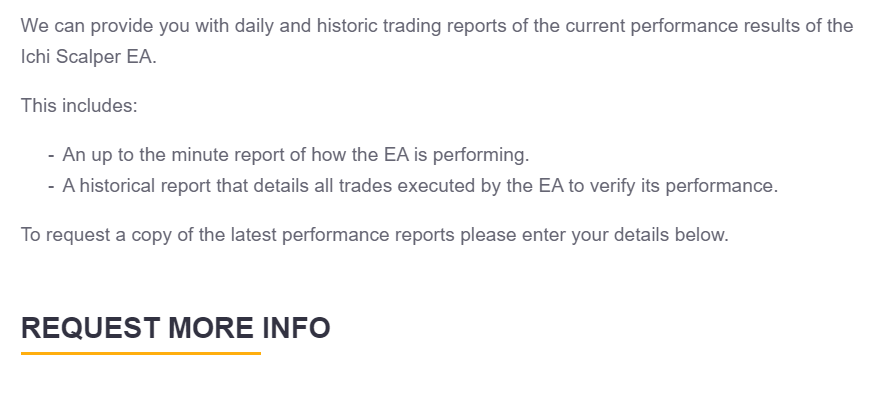 There should be trading results, but we have to request this info. The requesting for is due.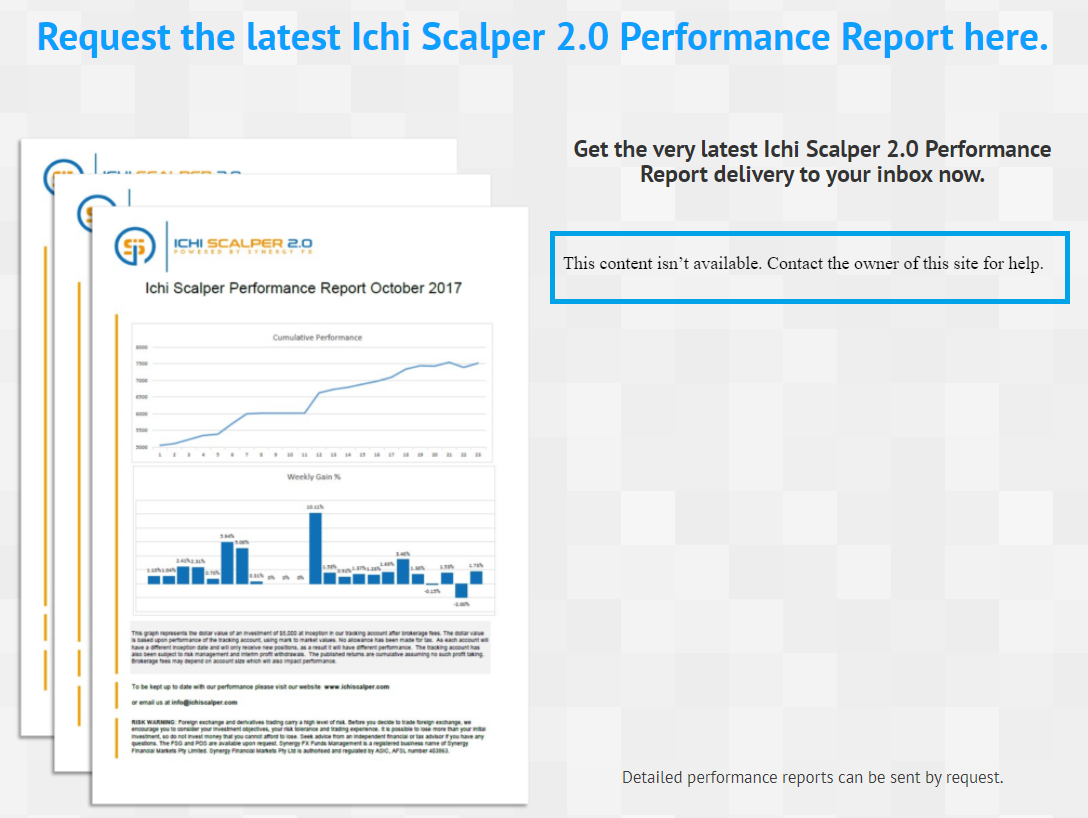 The same, we saw on another page. Do the devs want to rock us with a 2017 year report from January 2021.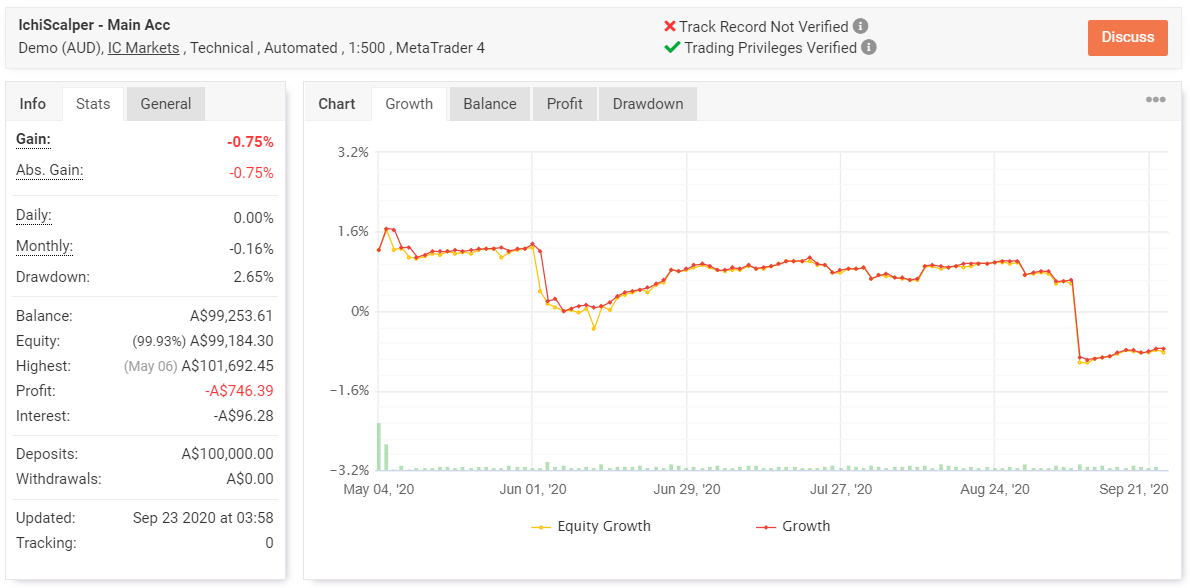 We've googled for trading results. The last account was IchiScalper – Main Acc. It was a demo AUD account on IC Markets. The EA traded automatically, having used technical indicators from MT4. The leverage was set at 1:500. The account didn't have a verified track record. It was created on May 04, 2020, and deposited at A$100k. The absolute gain has become -0.75%. An average monthly gain was -0.16%. The maximum drawdown was a little one – 2.65%.

It closed 8372 deals with -22089 pips. An average win (10.73 pips) is twice fewer than an average loss (-24.26 pips). The win-rate was 60%-62%. The average trade length was almost five hours. The Profit Factor was 0.92.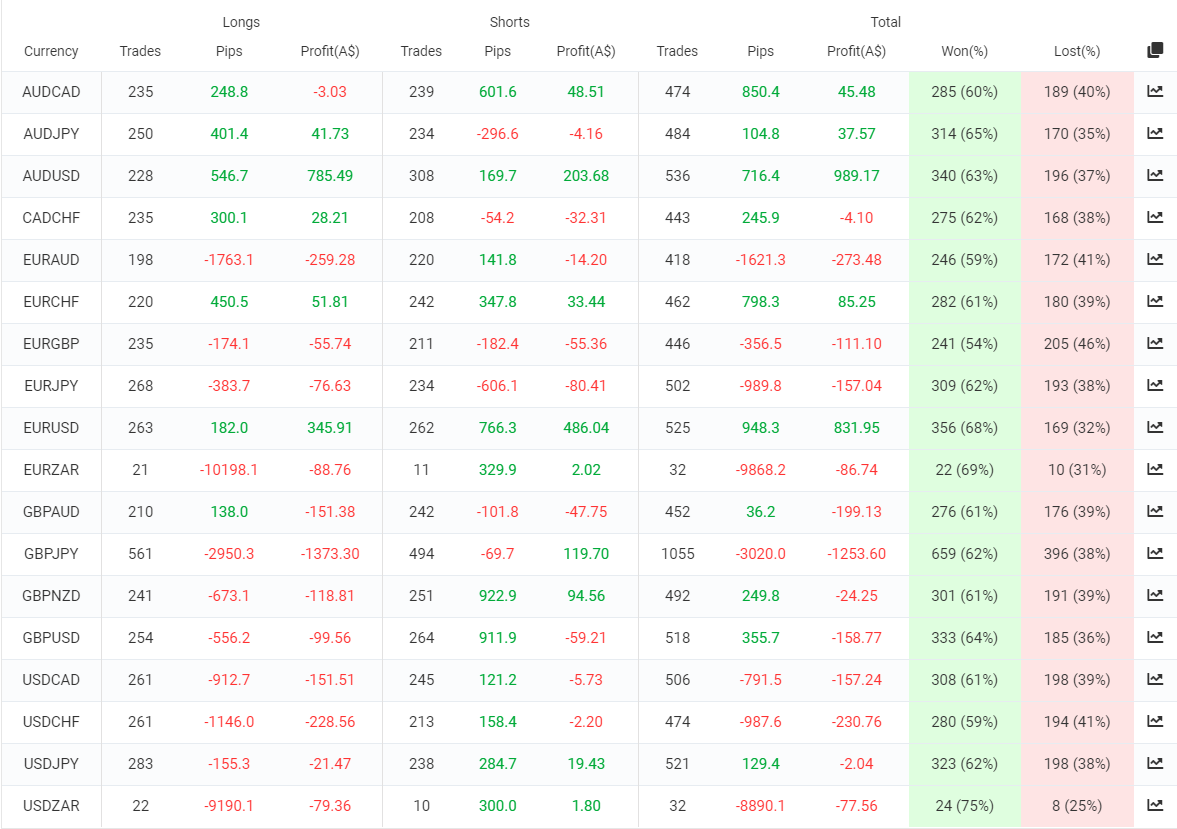 As we can see, it traded many symbols, but there were profitable only AUD/USD ($989) and EUR/USD ($831) currency pairs.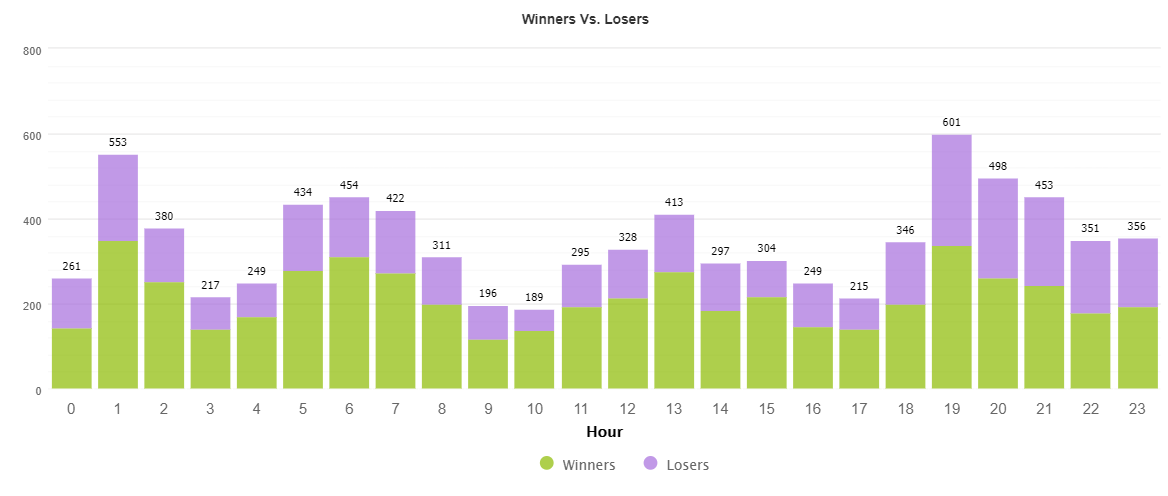 ICHI Scalper 2.0 focused on trading during American and Asian sessions.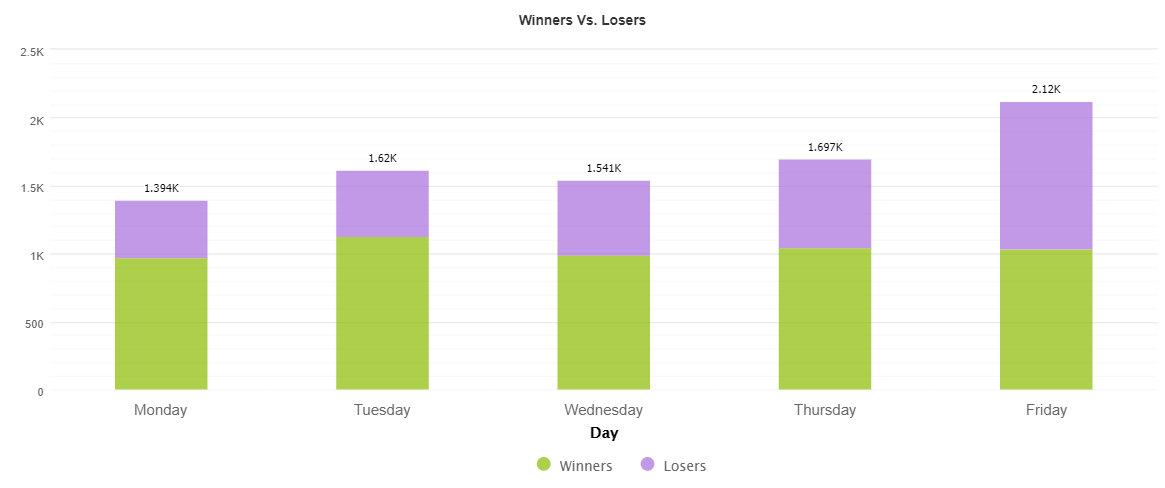 The most-traded day was Friday (2120 deals).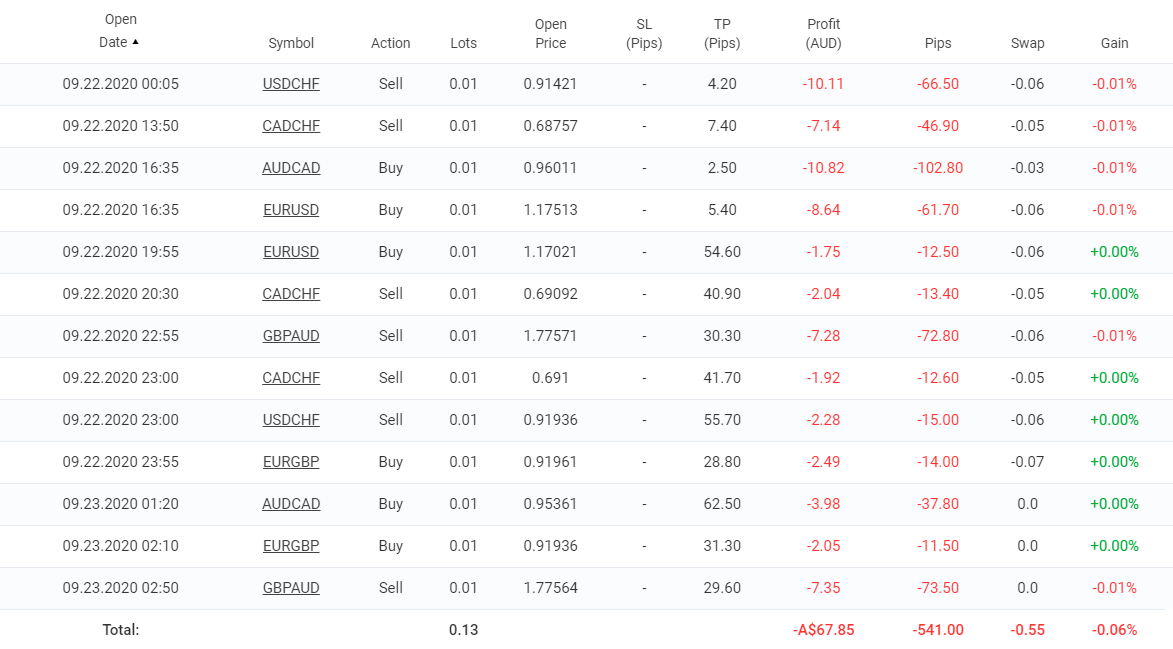 There are many open trades.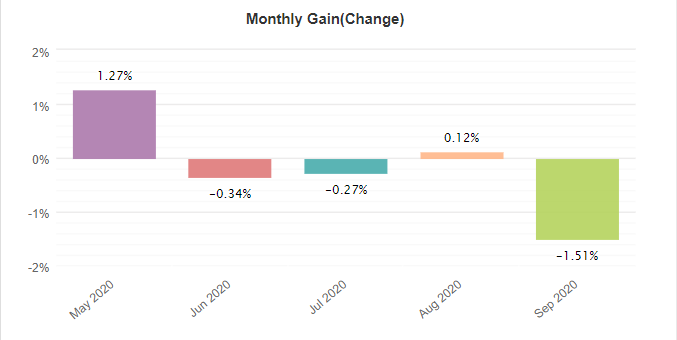 The EA has never been a stable and predictable trading robot.
Customer Reviews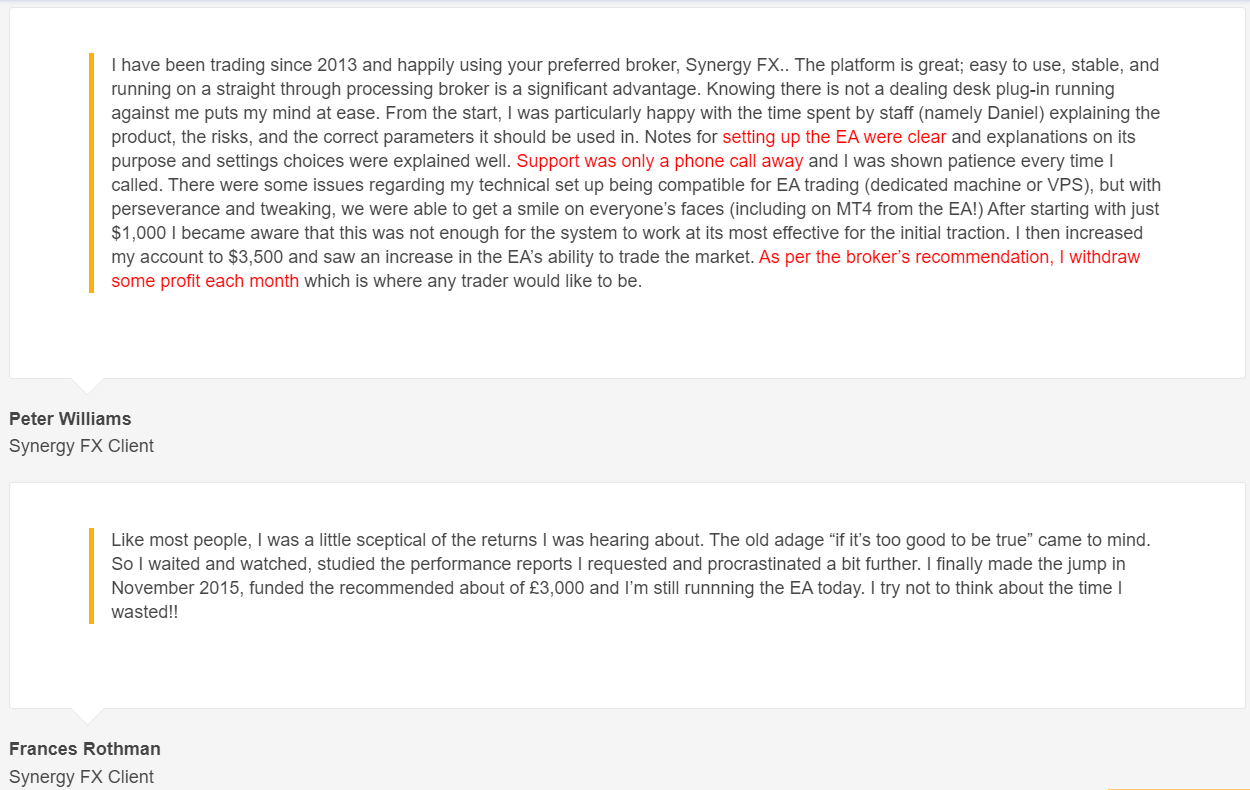 The presentation is featured by several testimonials. We can be sure that positive feedback was from real persons.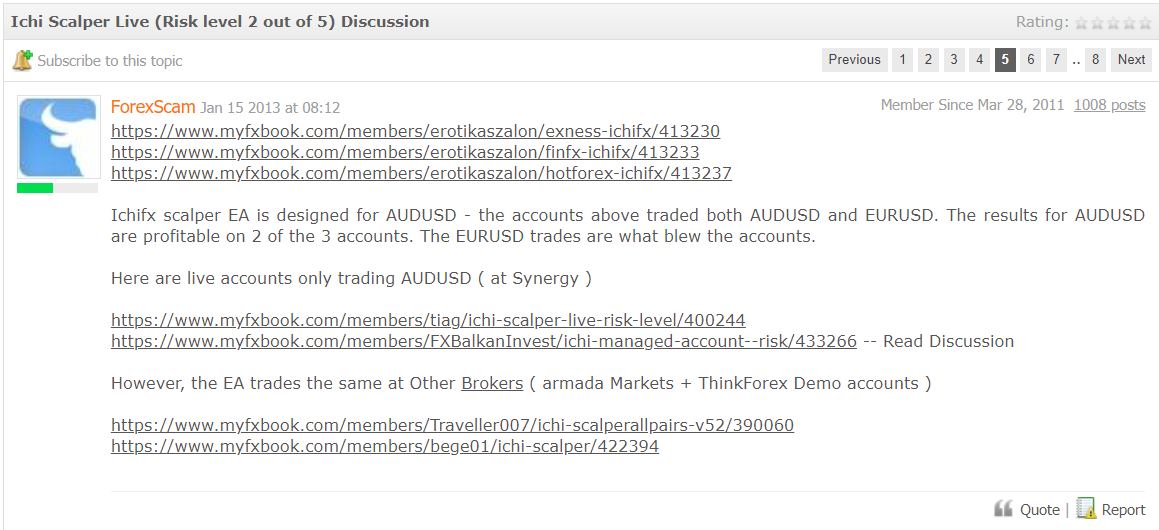 We were able to find several topics for discussing robot performance. There are links on many zeroed accounts since 2011.
Other notes


As we mentioned, Acy Securities / Synergy FX had received an award as the Best Broker in Australia in 2015.