Neuro FX Robot is everything we need to make money on Forex if we get correct what the developers want to say. The presentation doesn't look quite professionall.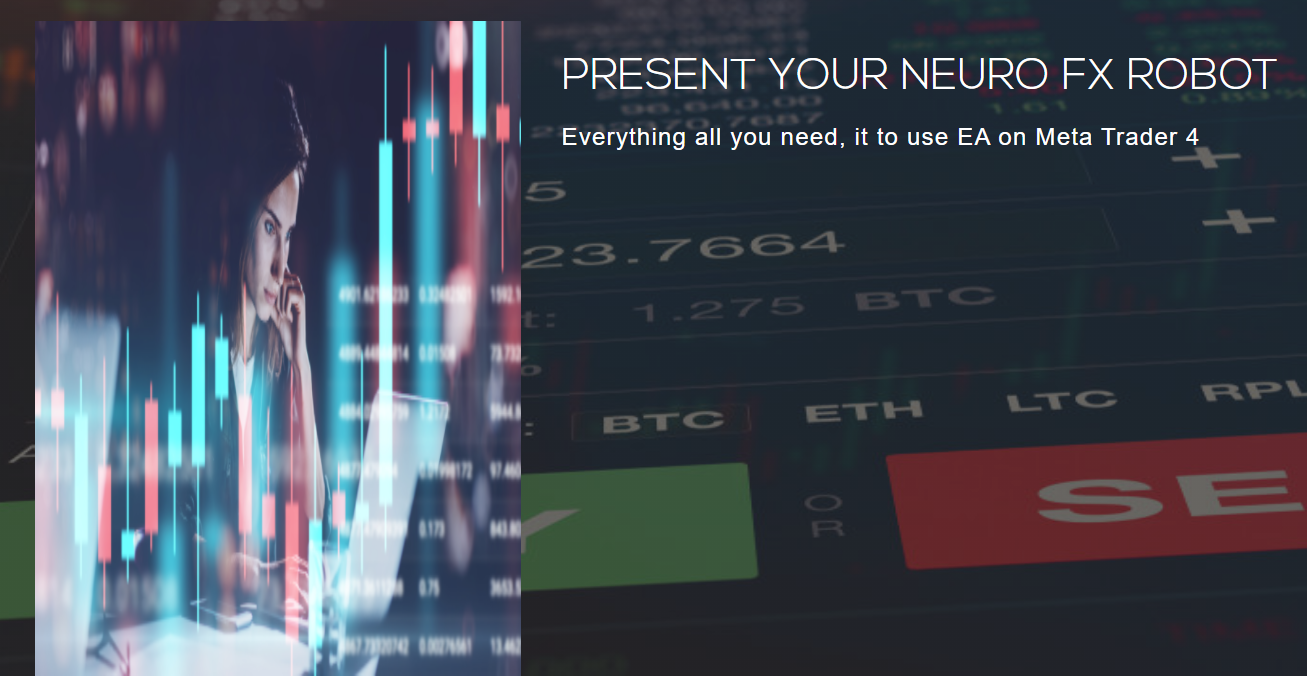 As an example, instead of focusing on the EA's features, the devs decided to copy texts from Wiki.
Neuro FX Robot Features

The robot trades without high risks.
It works fully-automatically for us.
The robot doesn't require a high level of margin.
We can start trading experience free.
There's no Martingale strategy on the board.
It's designed to cut losing deals and go all the way with profitable ones.
The money-management calculates Lot Size if we want.
It works with ECN, Standard, Mini, and Micro accounts.
There is a flex configuration for people with previous trading experience.
Pricing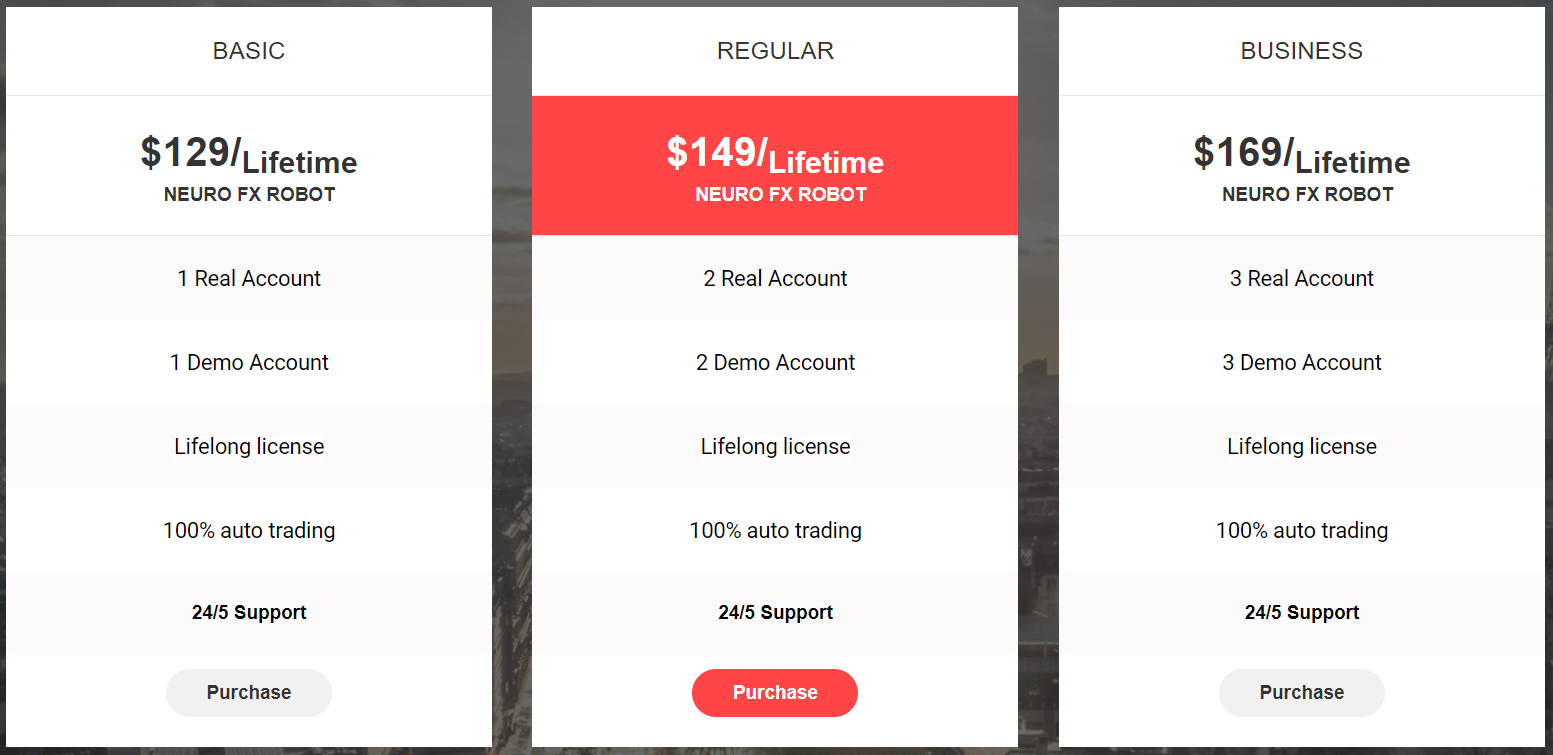 There are three packages Basic, Regular, and Business. The Basic pack costs $129 and includes one real and one demo account. The Regular pack costs $149 for two real and two demo accounts. The Business package costs $169 and includes three real and demo accounts. There is 24/5 Support and no money-back-guarantee.
How it works
The robot works fully automatically right after attaching it to the chart. There's no need for any special adjustments. The developers provided a few recommendations:
The EA trades GBP/USD.
We have to set a time frame at H1.
We can choose any broker we want.
The minimum deposit should be $100 for a 0.01 Lot.
The optimal margin requirements are $200 for a 0.01 Lot.
Trading Strategy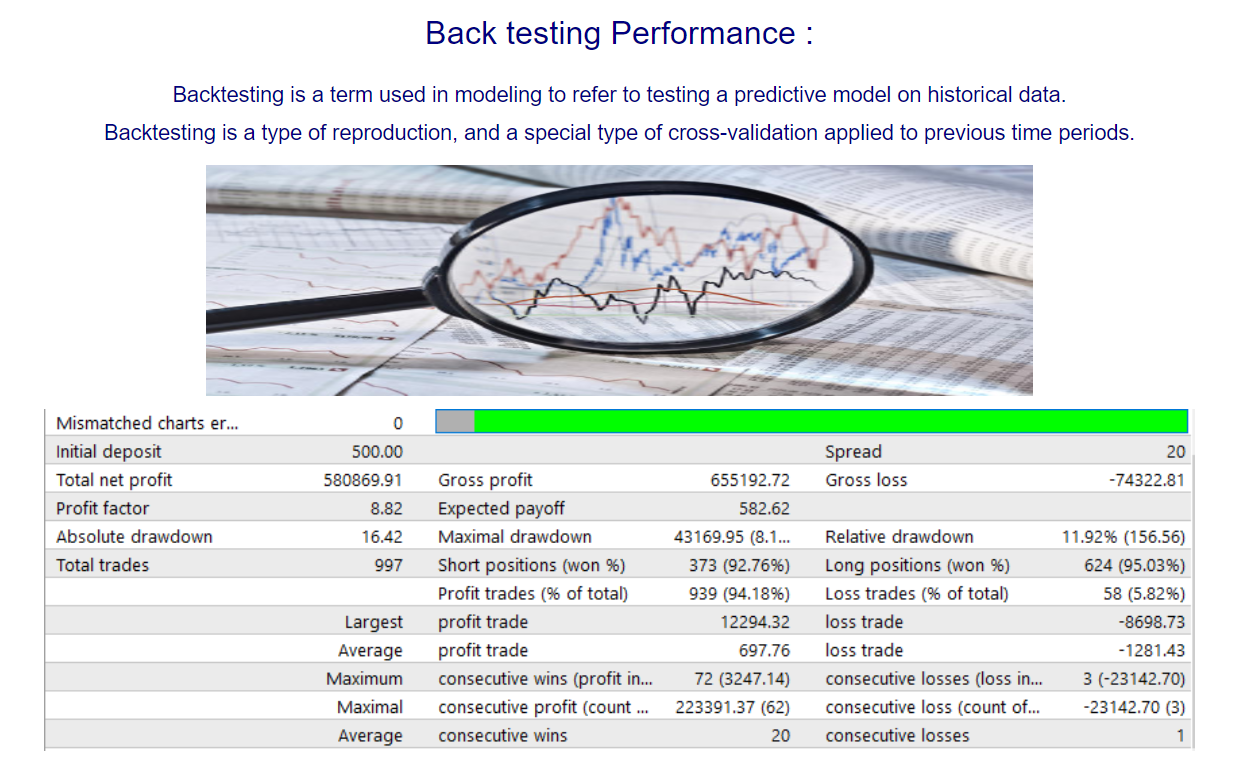 We've got a screenshot of a backtest. An initial deposit was $500. It became $580k of the total net profit (for what period of time?). The Profit Factor was 8.82. The spreads were set at 20 pips. The maximum drawdown was 8.1%. There were 997 deals traded. The win-rate was between 92% and 95%.
Trading Results

We've got a real CNH account. It's a weird decision for a Polish trader to use China Yuan. The account was created on November 3, 2020, and deposited totally at 301 CNH.

The robot trades only GBP/USD. The total return is 40.8%. An average monthly return is +36.7%. The maximum drawdown is -38.4%. Win-rate is 76%. The Profit Factor is 1.09. The EA doesn't frequently trade (1.6 deals daily).

The average trade length is about eight hours. An average win is 8.25 CNH when an average loss is -23.90 CNH.

There's only a BUY direction that brings profits (102.78 CNH). A SELL direction bring only losses (-76 CNH)

There's only one strategy on the one chart.

Monday and Tuesday are the most frequently traded days. There are only two profitable days. The rest have brought losses.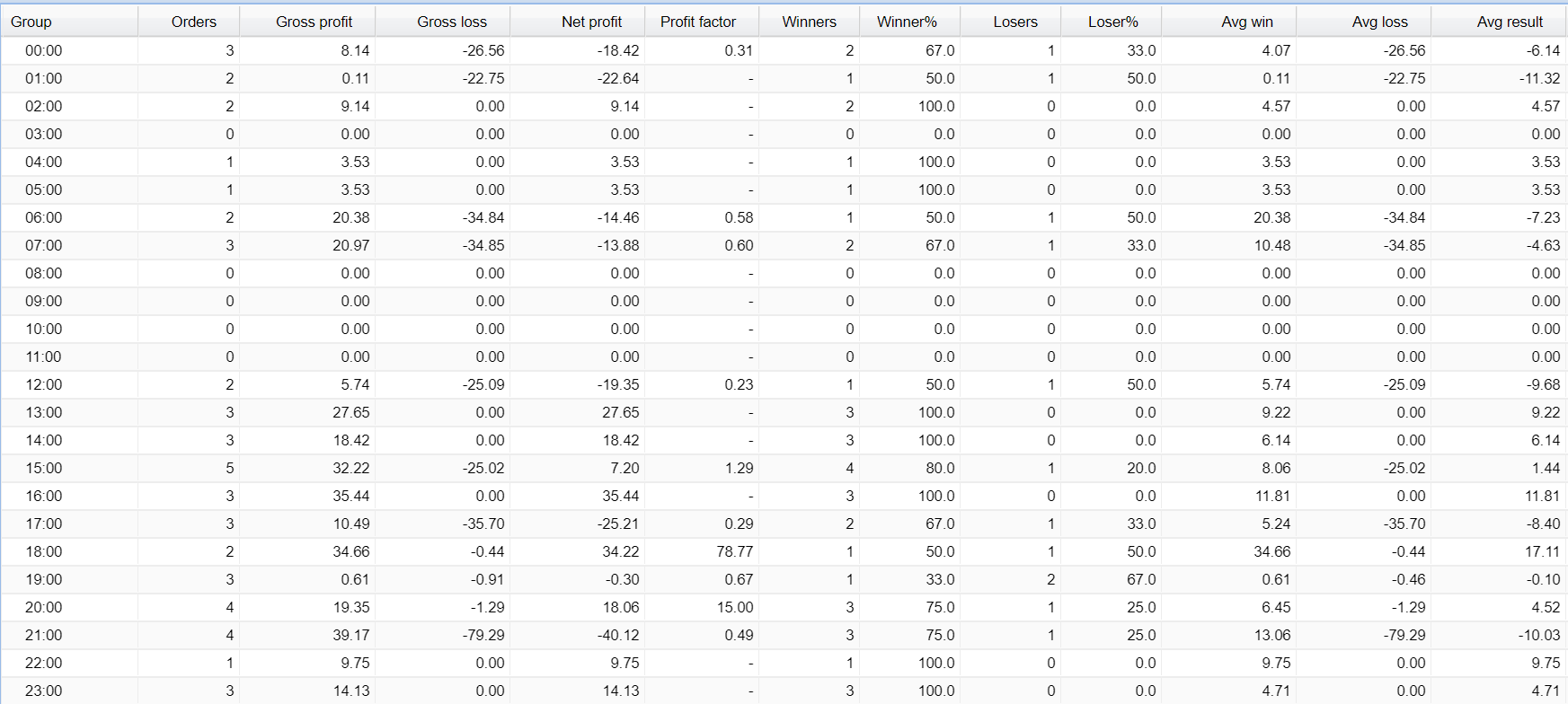 The EA trades at the end of European and American trading sessions.

November was closed with 128 CNH of the profit. December shows that the EA wastes previous profits successfully.

As we can see, the last week crossed all previous EA's efforts.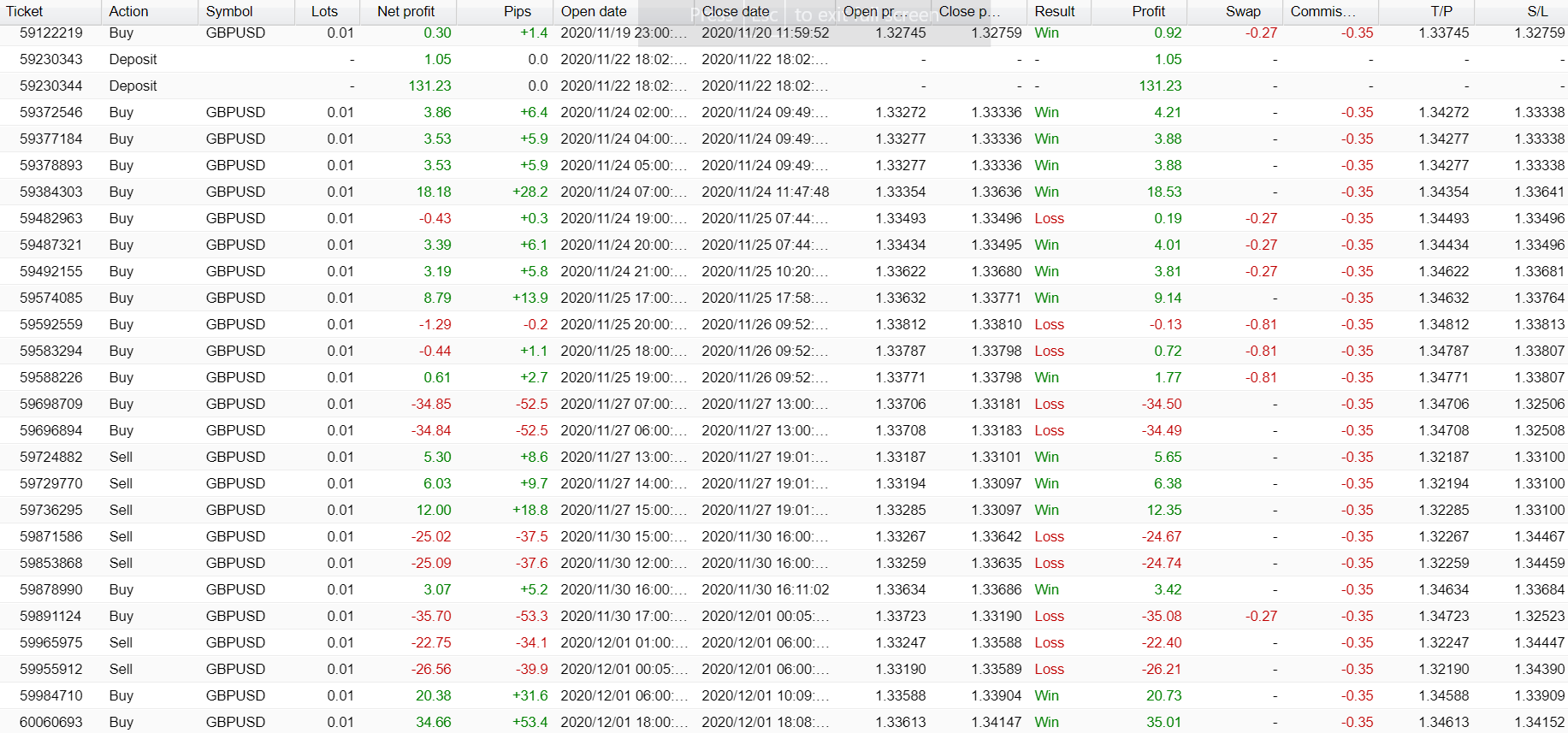 Something went wrong with the robot because there's a 120 pips loss. The robot has never set SL levels like this before. This also can mean that the robot can't cut unprofitable deals anymore.
Customer Reviews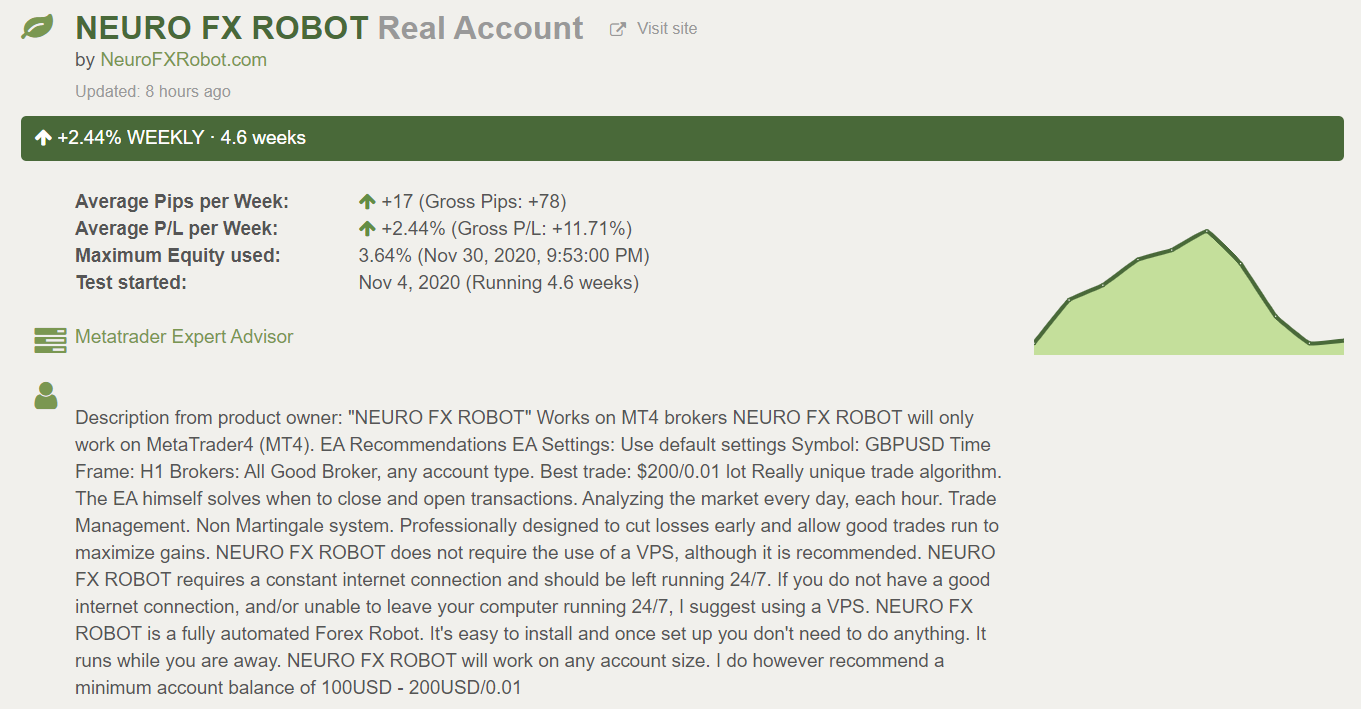 The company connected its account to the Forex Peace Army profile. There are no people's comments at all. So, it's hard to make a decision running with a lack of users' testimonials.
Other notes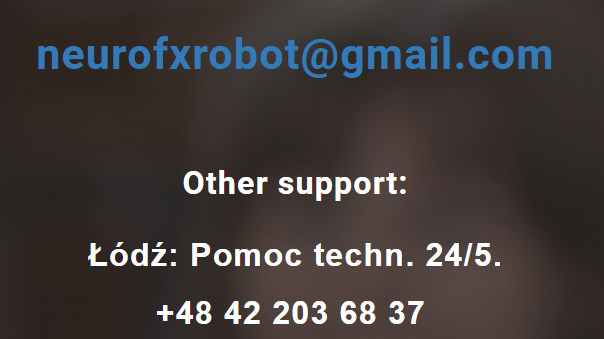 The site has never looked professionally. Now, in addition, trading results showed that the EA had become a scam.