Thunder 30 Signals is one of the latest offerings from tradingstrategyguides.com. It claims to have produced more than $13,000 in pure profits this year and its system is ideal for inexperienced traders who receive the signals via emails.

The system was introduced towards the end of 2016 by the Trading Strategy Guides developer. According to the company website, it has dedicated traders providing trading signals for trades occurring on 30-minute windows simultaneously at the same time every day. It promises to deliver maximum profits for each trade placed.
But, can you depend on this system for making profits in the Forex market? In order to properly assess the efficiency of a signal provider, you need to look at its trading strategy, backtesting results, user feedback, and more.
Consult our best Forex signals list to decide which one would suit you best. In this review, we shall look at different aspects of Thunder 30 Signals, after which you can decide whether it's worth your time and money.
Thunder 30 Signals Overview
Apart from the promise of maximum profits, Thunder 30 Signals also gives you the indication of entry and exit points for your trade as well as money management advice that allows you to generate wealth at a steady rate without wiping out your account balance.
It also offers training videos that explain the strategies used as well as templates that let you use the indicators more effectively. Now, these features can be found with most of the other services available on the market, so there is nothing that stands out.
Pricing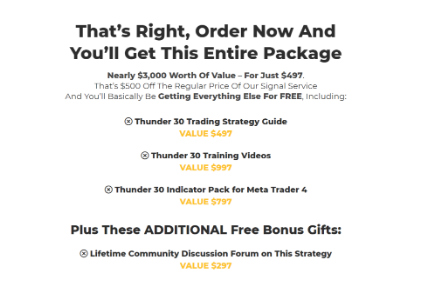 Thunder 30 Signals charges $497 for its trading strategy guide, which is quite an exorbitant amount compared to other service providers. It also claims that after reaching its order target, it plans to push the price further up. Most Forex signal providers charge around $20-$25 per month for their signals, so this is an amount many traders would not be willing to pay.
How It Works
The Thunder 30 Signals EA is compatible with all the MT4 platforms and lets traders start out with a small amount of $100. Its signals are delivered daily via email and explained simply so that even novice traders can understand them.
The market is analyzed with the help of software and expert traders, after which the most lucrative trades for a particular window are identified every day. In case no trades are identified, the clients won't get a signal. The alerts claim to show us the entry and exit points so that maximum profits can be made.
Trading Strategy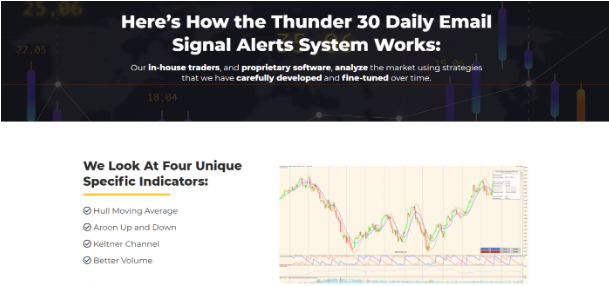 Thunder 30 Signals uses four indicators for its strategies, namely Hull Moving Average, Keltner Channel, Aroon Up and Down, and Better Volume. The Hull Moving Average is great for identifying trends, while the Aroon indicator can be used for pointing out trend shifts and measuring its strength. And, the latter measures the gap between the peaks and troughs to help us formulate the trading scheme.
Better Volume is used for volume analysis, which assists in depicting the key reversal areas, trend shifts, and pullbacks. The Keltner Channel, on the other hand, offers an easy way to analyze price action. But, while these indicators are known for their effectiveness in analyzing trends, there is not enough information about how they are put into practice.
Expert traders want to know a bit about the technical side of things and the website should provide some information related to technical analysis for them. The lack of details might cause many traders to shy away from this service.
Trading Results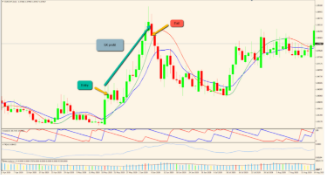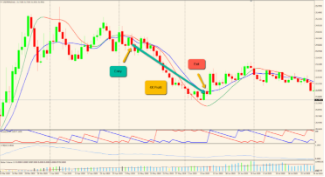 The above two screenshots are from the company website where it shows some trading results, but there is no way to prove that these are from verified accounts. No trading results can be found on third-party sites like Fxblue or myfxbook, which is a real cause for concern as many traders consult these to assess the effectiveness of a system.
Customer Reviews
User reviews are an important factor when it comes to assessing the reliability of a system. Unfortunately, there are no customer reviews for this service on some of the popular Forex review sites like Trustpilot, Forexpeacearmy, or myfxbook. All we have are some reviews on the official website that look like they are fake or manufactured. This creates some serious trust issues.