We'd like to talk about a well-known across the traders robot – Forex Robotron. The presentation looks like a mixer where everything is out of place.

The first we see is the information about what info the backtests include before providing us with the trading results, including ($7 (IC MArkets') commission for every traded lot).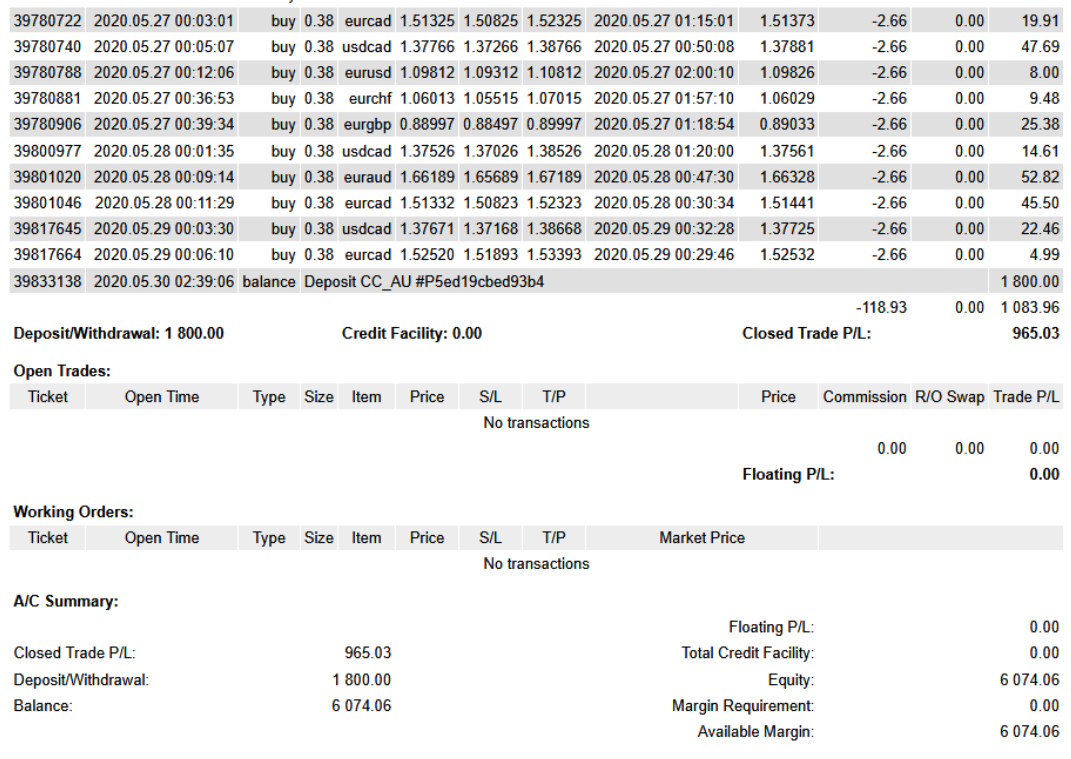 Next, we see many of these reports.
Pricing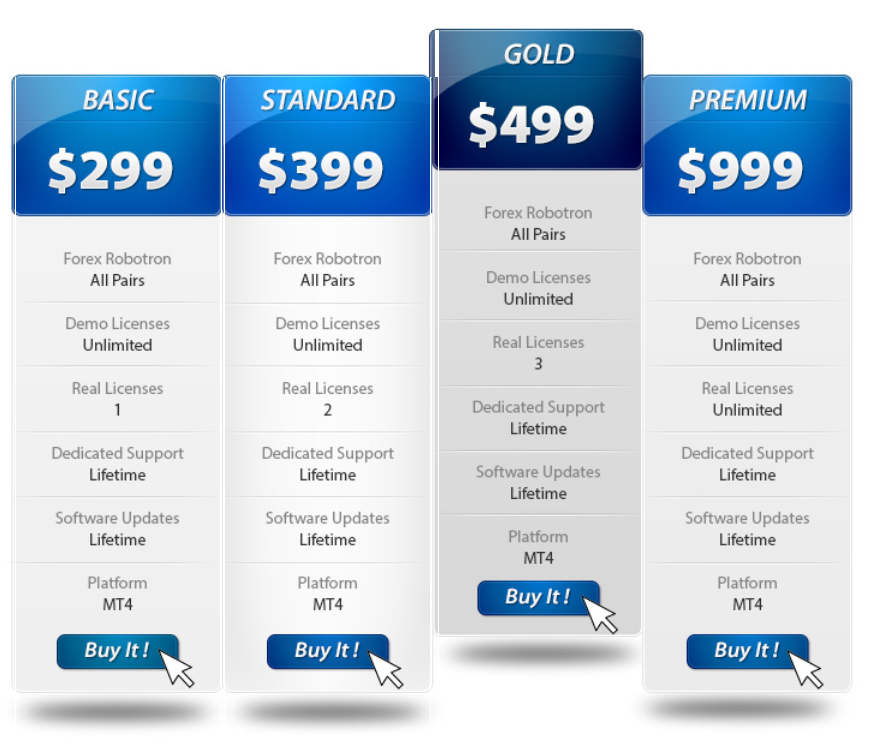 There are four packages. $300 costs the package with one real and unlimited number of demo licenses. For $400, it'll be two real licenses. The Gold pack costs $500 and includes three real licenses. The Premium pack costs $1000 and allows trading on an unlimited number of real accounts.
Buying the EA, we'll get the next:
There's one unlimited license for all types of accounts.
We have a detailed user manual.
The EA will receive lifetime updates and upgrades.
How it works
The EA has many features:
It works with five symbols: EURAUD, EURCAD, EURCHF, EURGBP, and EURUSD.
The robot trades fully automated without babysitting.
The robot trades only on the M5 time frame.
There are many settings to customize.
There's an option that closes all trades on Friday night.
It can be run on NFA and FIFO regulated brokers.
It can be run on Islamic accounts.
Trading Strategy
The robot doesn't use risky strategies like Hedging, Martingale, Gridding, or Arbitraging.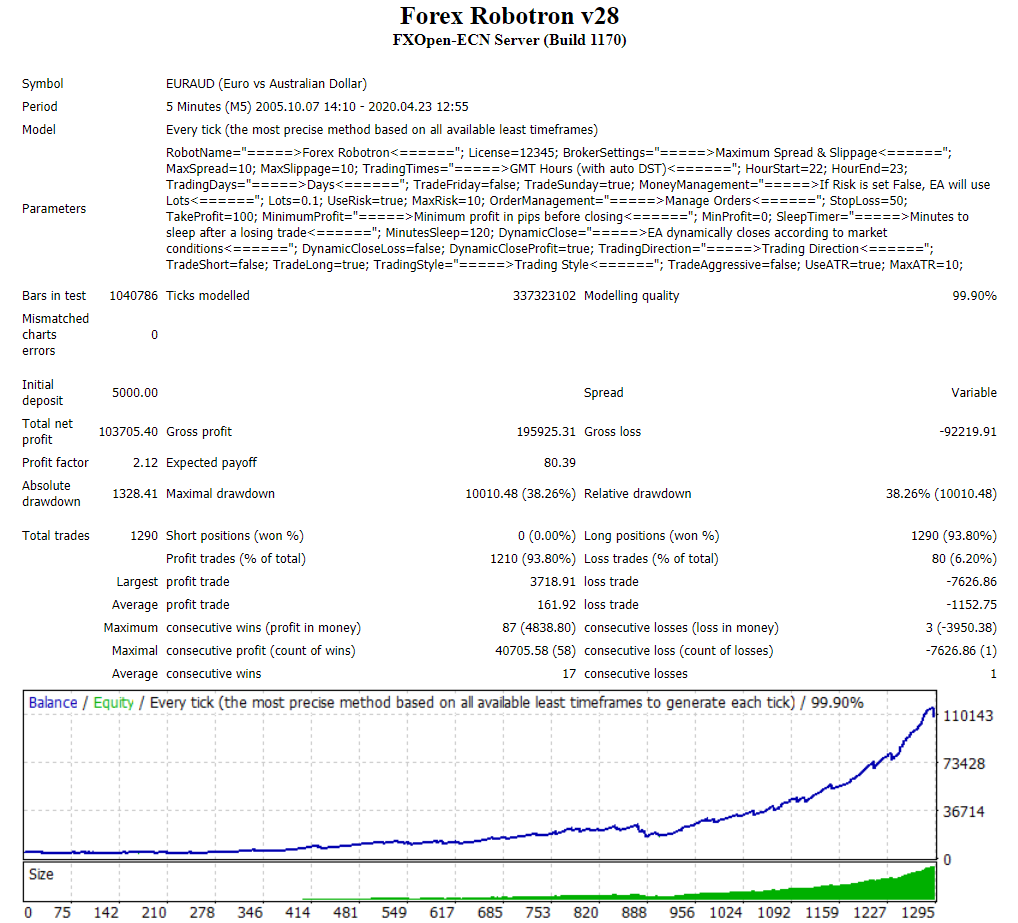 After much no-one-needs information, we've found out backtest reports. It's a EUR/AUD symbol on the M5 time frame with 10% risks to the account balance. The backtest was performed between 2005 and 2020. As it was told, it's an ECN account with 99.90% modeling quality. An initial deposit was $5000. The total net profit became $103.7k. The Profit Factor was good (2.12). A maximum drawdown was quite high (38.26%). The robot didn't trade Short positions at all. Usually, if the devs decide not to trade a direction, they choose Long, not Short.

There was a backtest with separated results where we can see how every symbol performed and which one brought more profits.
Trading Results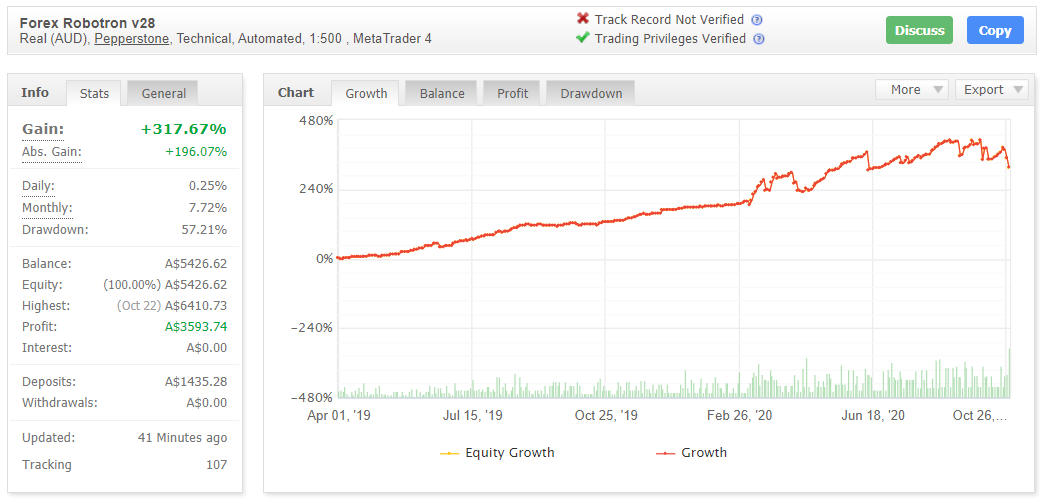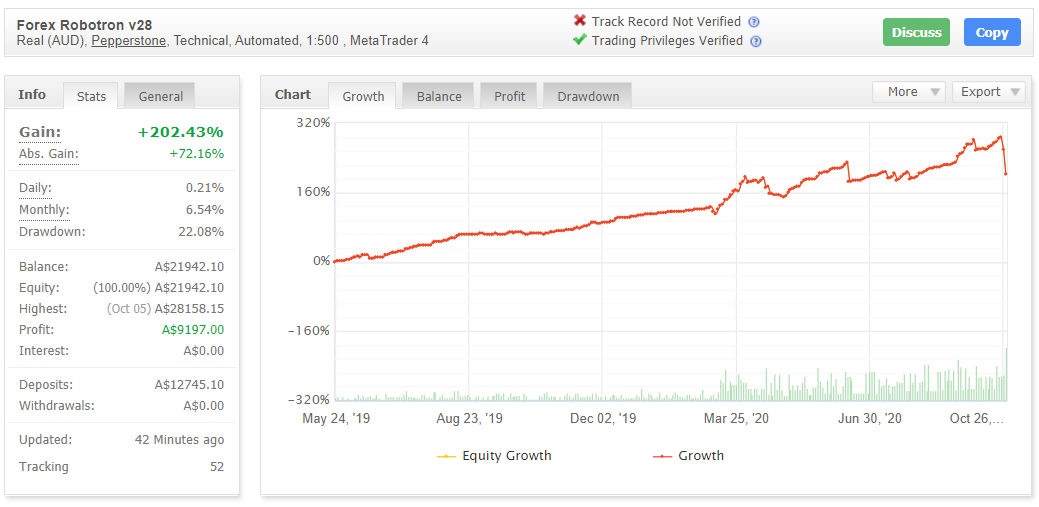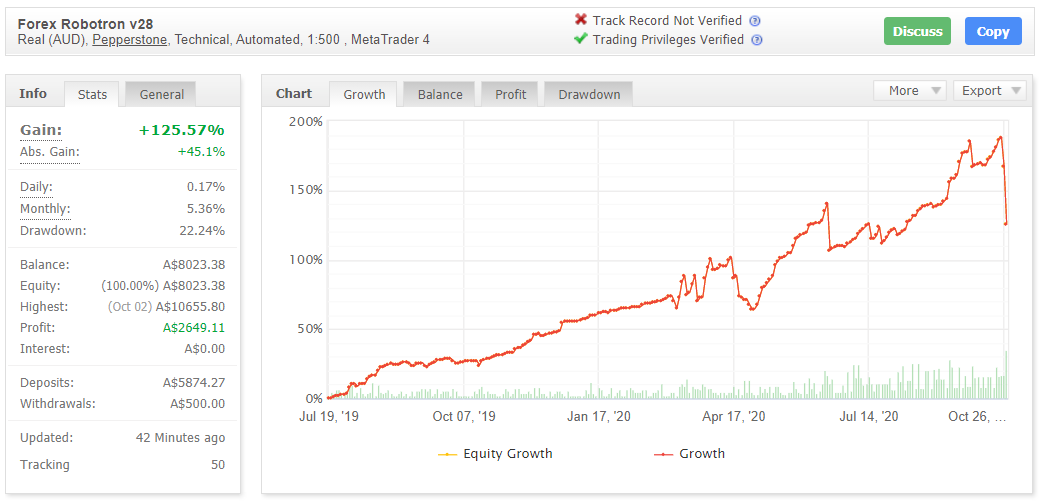 All three real accounts got huge losses in October 2020. Let's talk about the last one. It's a real AUD account on Pepperstone. It works with 1:500 leverage on the MT4. This account was created in July 2019. Since then, the robot has been producing +125.57% of the absolute gain. An average monthly gain is +5.36%. It's a good result. A maximum drawdown was 22.24%. Fifty traders track this account.

As we can see from the sheet, today, the robot has lost -15.67% of the account balance.

The EA traded 629 deals with 1053 pips. An average win trade (4.43 pips) is twice less than an average loss (-8.40 pips). It trades only Long positions and has 78% of the win-rate. An average trade length is over one hour. The Profit Factor looks mediocre (1.29).

The robot works with many more symbols than the developers told. The most profitable was EUR/AUD and EUR/CAD. We're surprised to see that every second currency pair brought losses.

It trades after Midnight and until 1 a.m.

The robot trades equally all week.

The account runs with quite high risks.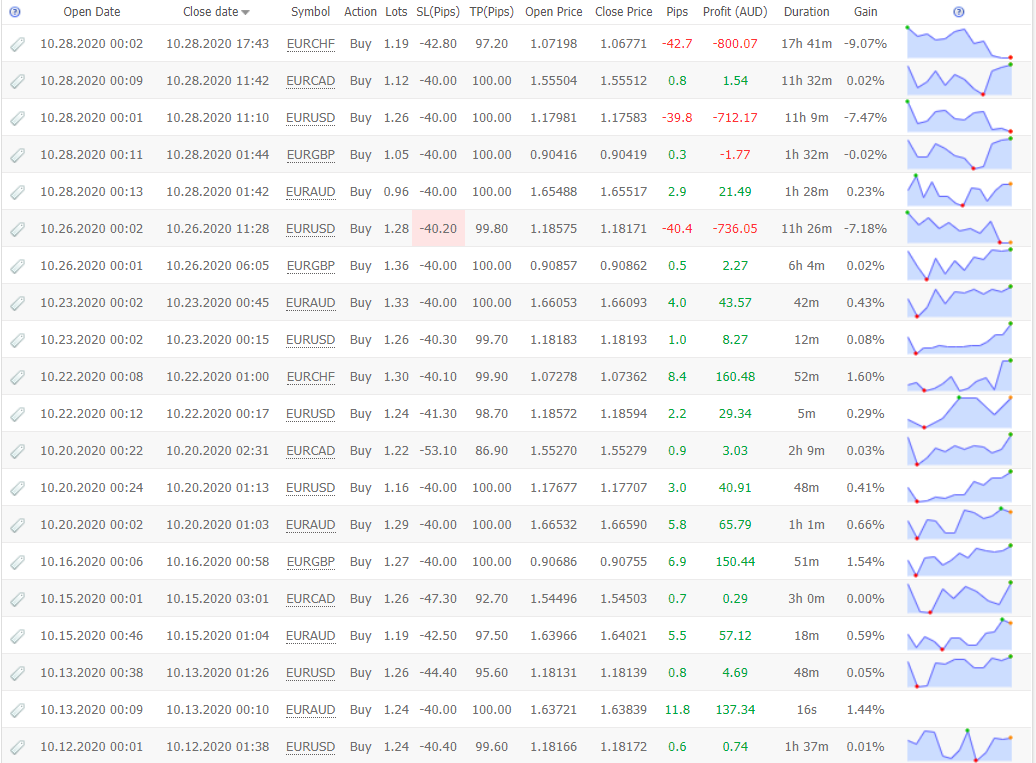 As soon as something's going wrong with the EA, the tactic to gain 5 pips and lose 40 pips is a bad idea. Today, the robot performed two deals: -9.07% and -7.47%. Two days before, it closed one with -7.18%.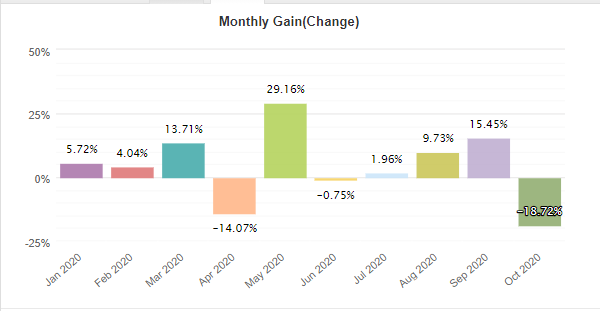 It's not the first month when the EA got the results like this. We don't know if it can recover.
Customer Reviews

We remembered that there were many testimonials. Now, the account looks empty and abandoned.

The single review tells us about the negative experience of using it.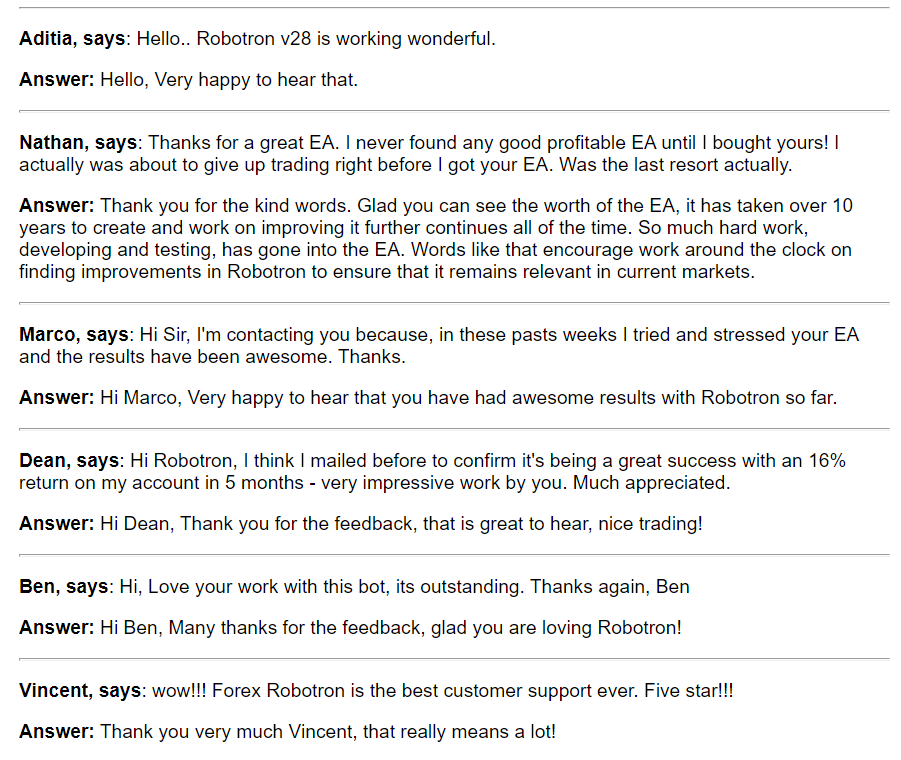 The site includes many comments, but they're mostly fake because we don't see comments from people who lost today.
Suggested Brokers

They suggest the standard package of good-for-everything brokers. We use XM, FXOpen, and IC Markets from this list.